What exactly is a field service management solution?
How can field service management software benefit your business?
What are some best practices for field service professionals?
What are some best practices for field service projects?
What are some best practices for maintenance projects?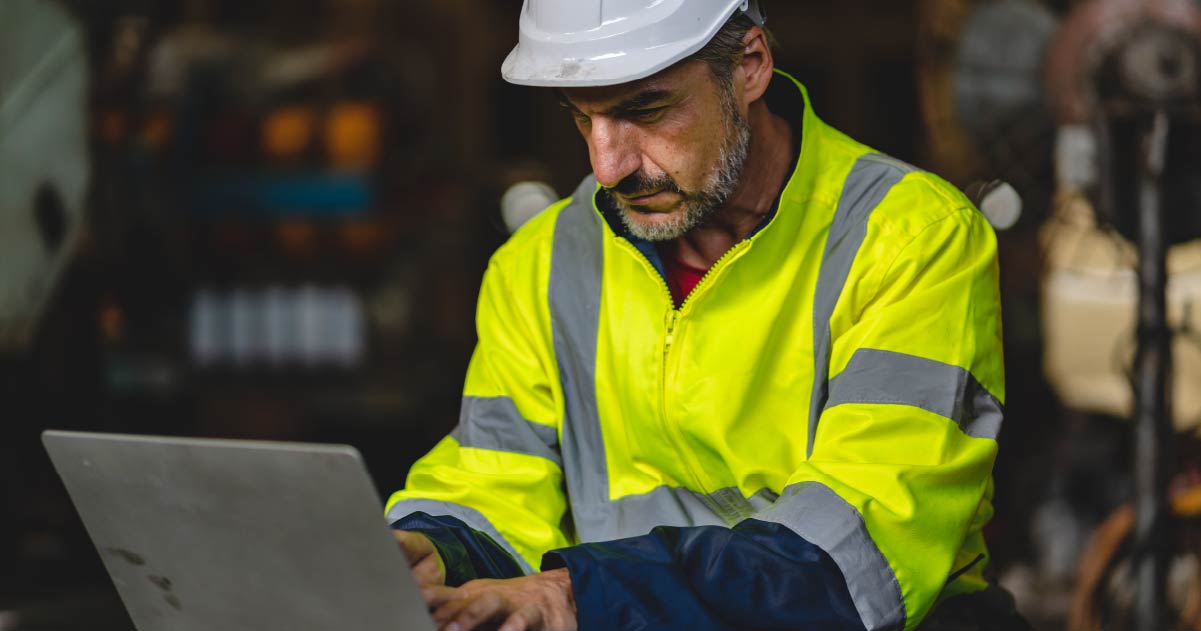 Your field service business has lots of moving parts. From managing assets to scheduling and dispatching field staff, managing your workflows efficiently is the key to keeping customers happy and growing your business. So how do you keep track of it all and what are some field service best practices to keep you ahead of the competition?
Using a multitude of spreadsheets and entering data manually can waste valuable time that would be better spent completing jobs, bidding on new ones and getting paid faster!
Back and forth phone calls between field service teams and office staff to adjust schedules and update jobs can create miscommunication, cost money and result in frustrated customers who don't come back for repeat business.
Field service professionals face most of these common challenges that can slow you down no matter what type of industry.
But, you can avoid these issues and improve customer satisfaction by implementing a few field service operations best practices. Read on as we walk through the basics of field service management, how field service management software can help your business grow and field service management best practices to help you get the most out of every job.
What Is a Field Service Management Solution?
A field service management solution is a cloud system a business uses to coordinate all field and office operations. Good field service management solutions help your business stay organized, deliver the excellent service your customers expect and move project, service and maintenance jobs from start to finish faster. It can also help you decide which jobs to take, and which you might want to pass by quickly determining how profitable a job will be for your business.
Some businesses might use paper-based methods like spreadsheets, paper quotes, or job cards to manage their field service organization workflows and jobs. In comparison, field service management software tools streamline work by automating these processes and enabling mobile field service access through a cloud-based platform.
What Are Field Service Management Software Tools, And How Do They Help Your Business?
Cloud-based field service management software tools (like Simpro) give you real-time visibility into:
Real-time visibility into these aspects of your business helps you quickly identify and react to roadblocks that slow down job progress. With all your job data in one place, you eliminate double data entry, save time otherwise spent manually entering data and increase billable hours.
Additionally, cloud-based service management software tools centralize information on your in-progress and completed projects so they can be accessed not only in the office, but also by field technicians on the job site. A single source for your job data makes it easy for staff to access and log job progress, no matter whether they are– in the field or the office.
A centralized field service management solution also helps you run better business reporting. You can accurately measure your profit and loss, team productivity and job costs. This helps you pinpoint jobs that best support business growth and identify jobs that don't yield enough profit for your business — before you take them on.
Now that you know how vital great field service management software is for business growth let's walk through how you can use it in your most common workflows with some field service management best practices.
cloud-based service management software tools centralize information on your in-progress and completed projects so they can be accessed not only in the office, but also by field technicians on the job site.
Field Service Professionals Best Practices:
Schedule services at the right time and place. Your day-to-day workflow likely consists of jobs at different locations. It's crucial to easily plan out where and when to dispatch your field service staff on a daily, weekly and monthly basis.
Field service management tools with scheduling features help you allocate jobs and resources more efficiently. They also allow you to react to job changes faster by eliminating phone calls back and forth from office to field.
Mobile tools. Does your field staff know right away when they are scheduled for work at a new location? Mobile (or in app) alerts notify field staff to any changes in their schedule in real time. It even allows them to clock in and out from each job from their device so you can accurately track billable hours for each job. Your business may be managed in the office, but the work is done in the field. Implement the right tools to support best practices for your mobile field service team.
Track job costs. Job costing tools (like mobile field service time tracking) ensure that you not only accurately track billable hours, but also track all other aspects of a job such as non-billable hours, contractors and equipment. These all play into each job's overall cost, so it's vital to see how everything adds up in one place.
Connect quotes to job management. A centralized view of job costs makes it easier to create professional quotes faster so that your quote gets to the customer before your competition. The right field service management software tools not only help you build quotes quickly, but also connect quoting and job management in one place. Accept quotes online and convert them instantly to a single or recurring job so that you can start work sooner and eliminate wasted time waiting on approvals.
Track job progress. No matter how each member of your staff is involved in a project, it's essential to have excellent communication about job status. Better communication between staff allows you to provide better customer service. It also helps you ensure everyone on your team remains accountable.
Automate where possible. A field service management solution (like Simpro) can help by automating workflows such as sending text messages and emails to staff right from the main platform. Then, field staff can enter in job details and updates straight from the job site so that you always have an accurate, up-to-date picture of time to complete.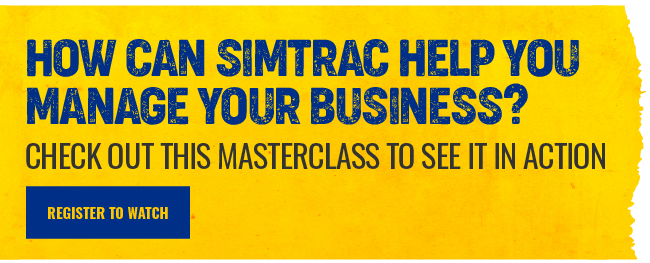 Project Best Practices:
Manage and organize project phases. Taking on longer projects with multiple stages means that you need to meet deadlines for each stage to keep your overall project on track. Best-in-class software solutions will provide chart views so that you can see actuals vs. estimates, forecasts, dependencies and exceptions as you move your project from start to finish.
Track project costs and budgets. Ensure each phase of work stays on budget to avoid overspending and losing profit. Check out Simpro's unique dashboard that shows cost to complete, work in progress, profit vs. loss and production control all in one place.
Manage and organize invoicing and billing. Confirm customer invoices are correct every step of the way to deliver a seamless customer experience that builds trust and keeps customers coming back.
Connect with accounting systems. Longer projects often have more complicated billing associated with them, so keeping finances accurate can be challenging. Look for field service management tools with built-in invoicing and billing features, or ones that can even integrate with your accounting system. Simpro does all of the math for you with requests for claims, progress claims, final claims and retention claims. Best-in-class platforms will integrate with accounting software like QuickBooks and Xero.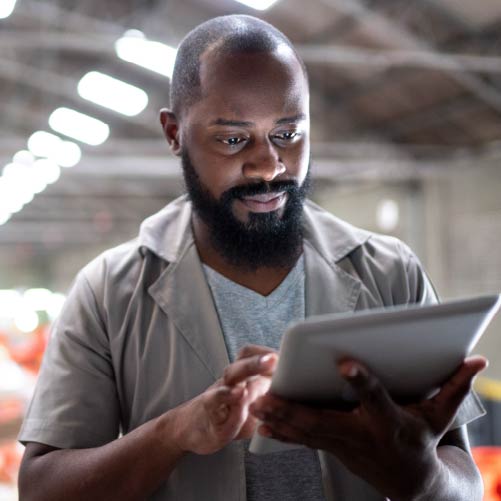 Maintenance Best Practices:
Regularly test and organize your assets in the field. If you do a lot of maintenance work, you know how important it is to have up-to-date information on your assets' status in the field. Effective maintenance workflows should provide regular testing and reporting to not only give you the most up-to-date status on your assets but allow you to anticipate when you'll need to service each asset.
Plan when you need to service your assets in the field. Once you know when each asset needs service, you can plan your staff schedules, inventory and customer communication accordingly. This enables you to minimize outages that frustrate customers. Proactively address any problems and keep customers satisfied by making sure assets run efficiently.
Cloud-based maintenance workflows help you manage work orders, capture asset readings and quote asset defects quickly. Cloud-based means that your staff can also update asset status in real time via a mobile app, streamlining your maintenance workflow for faster service for your customers.
Set up recurring invoicing. For regular maintenance work, you can save time by setting up recurring invoices instead of manually creating invoices from scratch each time. Field service management solutions like Simpro allow you to create an invoice template with your specific parts and labor. Then you can automatically generate the invoice and send it to the customer at regular intervals.
You now understand some field service management best practices and how they can help your business grow. Whether you are just starting your journey or in the process of actively evaluating technology options, we invite you to explore our top field service management software tools here at Simpro.
You can also read success stories from customers just like you in our case studies.
Ready to streamline your field service management with the top field software, management tools built by trade contractors for trade contractors? Get in touch with Simpro experts today.
Editorial Note: This article was originally published in December 2020. It has been updated for accuracy and comprehensiveness.