Field service automation can streamline tasks like scheduling, job tracking and invoicing, reducing administrative burdens
Field automation can provide real-time reporting and analytics, offering visibility into workforce productivity and job profitability for informed decisions
Faster service delivery, accurate scheduling and streamlined communication lead to enhanced customer satisfaction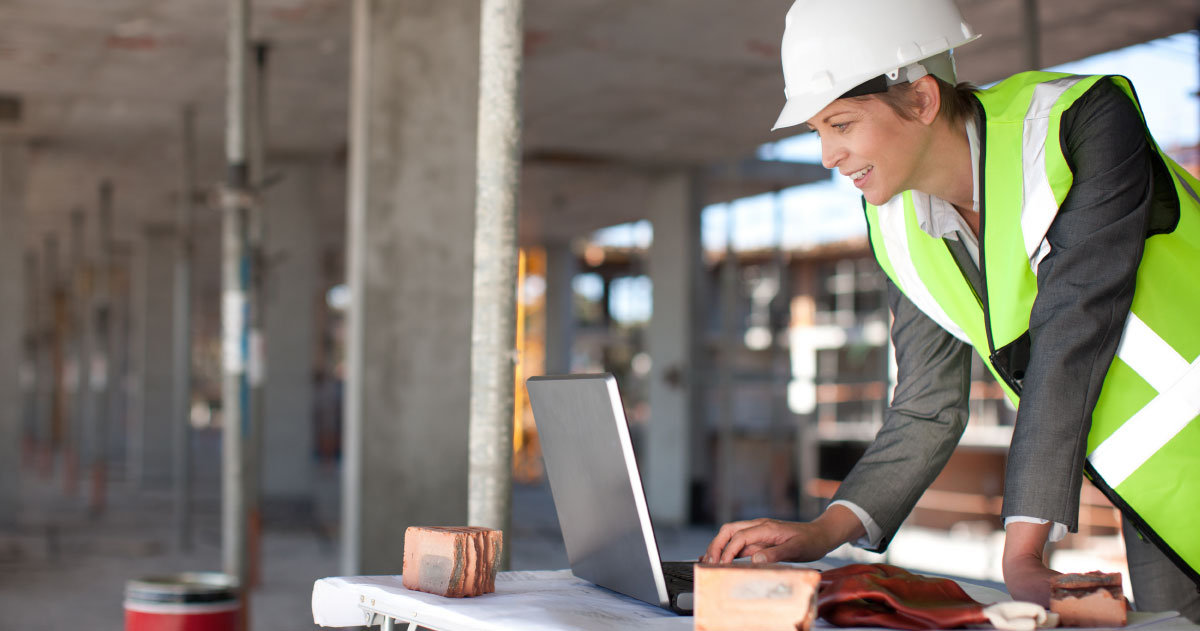 Technology advancements are increasing the number of tasks we can automate daily. Machines magically brew the perfect cup of coffee before you get out of bed, lights are on when you get home from a long day and notifications alert you when someone approaches your door. The list is endless.
But what about automation in the trades? The trend toward using field service automation to help organize business, and provide more insight into what's working and what's not can only be positive. However, going paperless is just the beginning. Even more can be done to make work easier, faster and more profitable. Field service software is the "power-up" of the trade world: it can take you to the next level of success if used correctly.
Introduction to Service Automation
Before we can get into what field service automation can do for you, you first must understand what it is.
What Defines Service Automation?
Field service automation is using software and other management tools to automate tedious and time-consuming everyday tasks and processes while following field service management best practices. The main goals of automating field service processes are to improve workforce efficiency, increase productivity and free up more time for high-value tasks.
Administrative tasks such as organizing incoming data from emails and scheduling and creating work orders, can suck valuable time out of your day. However, automating workflows can increase your team's efficiency, helping you spend more time on high-value tasks and improving profitability.
How Automation Enhances Service Delivery
To help you get a sense of just what automation could do for you, your staff and your business, here are a few benefits of field service automation:
Alert field staff to changes in their schedule as soon as they happen with real-time scheduling. Many field service automation platforms even let them clock in and out from each job from their device so billable hours are accurately tracked.
Automation helps you more easily track time on the job, equipment and inventory used. Plus, with an app, you can invoice and collect payment on-site. Leading to reduced billing errors and overall better payment processes.
Maintenance work has A LOT of moving parts, and field service software eliminates the tedious, repetitive tasks to help you have effective asset management.
When jobs are processed faster, payment collection is streamlined, routes are optimized (and the list goes on), you can provide faster customer service across the board.
Automatic data collection enables real-time reporting and analytics. See where you're making (and losing) money, which jobs are most profitable, if projects are running on time and whether inventory is running low.
With automation and cloud-based field service management, you can turn chaos into clarity, improve accuracy and reduce the chance of human error. In turn, speeding up workflows.
The Reasoning Behind Field Service Automation
Ever since the Industrial Revolution—and honestly, a long time before that—business has been driven by growth. And every time someone innovates and comes up with a new way of doing things, productivity skyrockets. And revenue quickly follows suit. But beneath the overarching goal of higher income, there are a few specific areas that motivate the adoption of automation.
Need for Efficient Service Scheduling
Scheduling staff is an everyday job. So why not make it easier? Faster? Scheduling efficiently is crucial to a smoothly-running trade business. Whether it's a last-minute job or scheduling monthly maintenance projects, a lot of data, customer information and business processes must be considered.
The good news, is software helps take the juggling act out of scheduling and can often automate the different processes that go into creating job orders, and getting staff on-site as soon as possible.
Software with mobile apps can also speed up communication, to make reacting to job changes faster by eliminating phone calls back and forth from office to field.
Enhanced Customer Experience Through Automation
We're all busy. Business owners are busy, customers are busy, even all the businesses working in the supply chain for equipment and materials are busy. And quite often, the businesses that work quickly and provide great service while doing so reap the rewards. Field service automation enables you to quickly complete tasks that once took ages. This means every workflow benefits. The booking of an emergency job, payment collection, route optimization to a job site... EVERYTHING is faster. This gives you the time to support more customers and grow revenue streams. It's a win all around.
Addressing Complex Maintenance Challenges
Field service automation can help you easily manage work orders, capture asset readings and quote asset defects quickly. Asset management, recurring maintenance, emergency callouts and scheduling 12 months in advance? Done in a flash. Field apps can also update asset statuses in real-time and streamline maintenance workflows for faster service.
Additionally, most software can support the management of recurring maintenance schedules and even set up automatic recurring invoices. Eliminating the need to manually create new paperwork every time a maintenance check occurs.
As innovations are made, asset management keeps getting easier. With remote monitoring through sensors, businesses can move away from regular maintenance and instead be alerted to faults by the assets themselves. Further, with a 360-degree solution like Simpro, these alerts can be configured to set up a work order and schedule a staff member for the job.
Advantages of Field Service Business Automation
So what do you get by implementing field service automation? Here are just a few of the advantages you could have over your competition:
Improved Operational Efficiency
In a perfect world, your business should run like a well-oiled machine. But anyone in business knows, this is usually far from reality. Field service automation can help you drive efficiency. From automatically taking new job requests and scheduling appointments to sending job information to field staff and getting details after job completion. Field service automation can take a lot of the repetitive tasks off your and your team's lists.
Data-Driven Decision Making
Data runs the world. No, really. The Information Age, courtesy of the Internet, launched the world into unforeseen productivity levels and enabled seamless communication regardless of geographic location. And it can do the same for your business. With more information and accurate, real-time data in your hands, you can be sure you're making the right decisions about which path will be most beneficial and spur future growth.
Enhanced Resource Allocation and Management
You know that Tom does a great job with piping layouts. And John does fantastic work with wiring. You know each customer and their preferred staff. But with many more field staff, changing availability, plus lots of customers and locations to all take into account, scheduling is still a nightmare. Field service automation software can take all that information and recommend who should be assigned to each job (or even do it for you) based on set preferences.
Boosted Customer Satisfaction Rates
When everything functions more smoothly, not only does your productivity go up, but your customers are happier. Appointment requests are quick and easy. Field staff arrive on time and know what a job entails before getting there. Estimates are accurate, and invoices are provided promptly. It's easy for customers to pay, and the whole process is just so smooth. All this makes for happier customers, which means better reviews, more referrals and ultimately, more money in your pocket.
Real-world Applications of Field Automation
We know: hearing about what you can do but not seeing it in practice makes it difficult to really understand how field automation could help your business. Here are some examples of businesses that have been successful with it:
Case Studies of Successful Field Service Automation Implementations
Before field service automation, the Straight Flush team found data management between field staff hard to manage. The process was bloated and field staff had to return to the office to upload any data to Straight Flush servers. But with Simpro, they've taken back control of their operations by automating EVERYTHING… and it's helping them franchise.
Not only has field service automation improved O'Brien Electrical Granville's processes, but it's also given them the flexibility of having complete job autonomy among their staff. With the Simpro Mobile app, their field staff can communicate with the office and send updates in mere seconds. "It saved time, it saved processes and allowed us to work anywhere we like," said Jacqui Sheriff, O'Brien Electrical Granville's general manager.
Preparing for the Future: Steps Toward Maintenance Automation
You've heard the "what" and "why," so it's time to understand the "how." Automating some of your processes starts with software. Usually, this comes in the form of a field service management platform. But how do you make it an integral part of your business? How Businesses Can Adopt and Adapt to Automation Solutions The biggest hurdle for adopting new software—as it always is—is changing to that platform. Change is hard, pure and simple. So finding the right platform that fits your needs, is easy-to-use (for both you and your staff) and, most importantly, you can see yourself using long-term is paramount.
When you have a single, end-to-end platform that centralizes your information and workflows, keeps your jobs and staff in the same place and generally holds most of the information about your business. It can help you make everything more efficient, and we mean everything.
Key Considerations Before Automating Field Services
One of the downsides to automation is its implementation. You can't, unfortunately, flip a switch, and suddenly, your business is automated. Since every company operates differently, you have to take the time to set it up in a way that will work for you.
First things first, check out your chosen platform's onboarding and support features. Doing your due diligence ahead of time to ensure you'll have the support and guidance you need through the implementation process is crucial.
Then, as you're setting up a list of what you want to automate, don't go crazy. Start with the small, easy stuff first, so you get your bearings. Automation can quickly run away with things if you give it all the power in the world and no one wants that.
Once you have the easy stuff working for a bit, tack on more processes. Maybe you started automated scheduling with just one member of staff or territory, so now you can expand. Whatever the case, start small and build on your successes.
Finally, don't be afraid to change things! The nature of business—and life—is change. Just because you set one automation in motion doesn't mean it needs to stay that way forever.
Ensuring a Seamless Transition
As with any major change, communication is key. To properly transition your business to new software and workflows, you have to keep everyone in the loop and get their buy-in. Show off how things will improve. Explain how their lives will be made easier. Involve them in the process. And depending on the size of your team, designate a few champions to help shepherd the rest to your side.
Once you've hit a new milestone, celebrate your success. Thank your team for their cooperation and explain what a difference it's made. Keeping everyone working as a team will help you smoothly transition to your new way of working.
The Power of Simpro in Field Service
When you're looking for a field service management platform to start automating your business, pay attention to the specific features those platforms offer and what they can do.
Take Simpro's Data Feed add-on, for example. This add-on speeds up data management. It scans emails, attachments and other business documents to create a corresponding action in Simpro based on business needs. Just think of how much time can be saved by simply removing the need to look at emails and gather information from them. And with Simpro Premium integrations, you can connect more parts of your business to the platform and automate even more.
But there's much more that Simpro can do. Our field service management platform has helped countless other businesses streamline their workflows and automate their businesses. See us in action for yourself. Request a demo today.