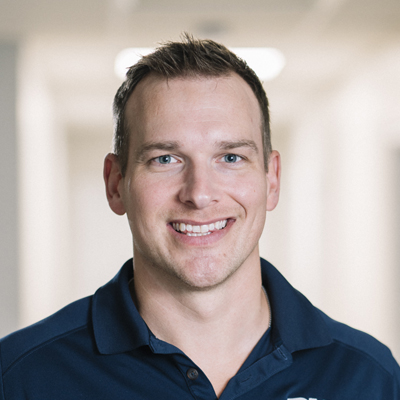 "We decided to go with Simpro because it offers the most comprehensive solution."
Joel Anderson, Operations Manager
Headquarters
Stratford, Ontario, Canada
Industry
Commercial Refrigeration & HVAC, Geothermal, Residential HVAC
Employees
25
Website
The challenges
Software that wasn't tailored to the business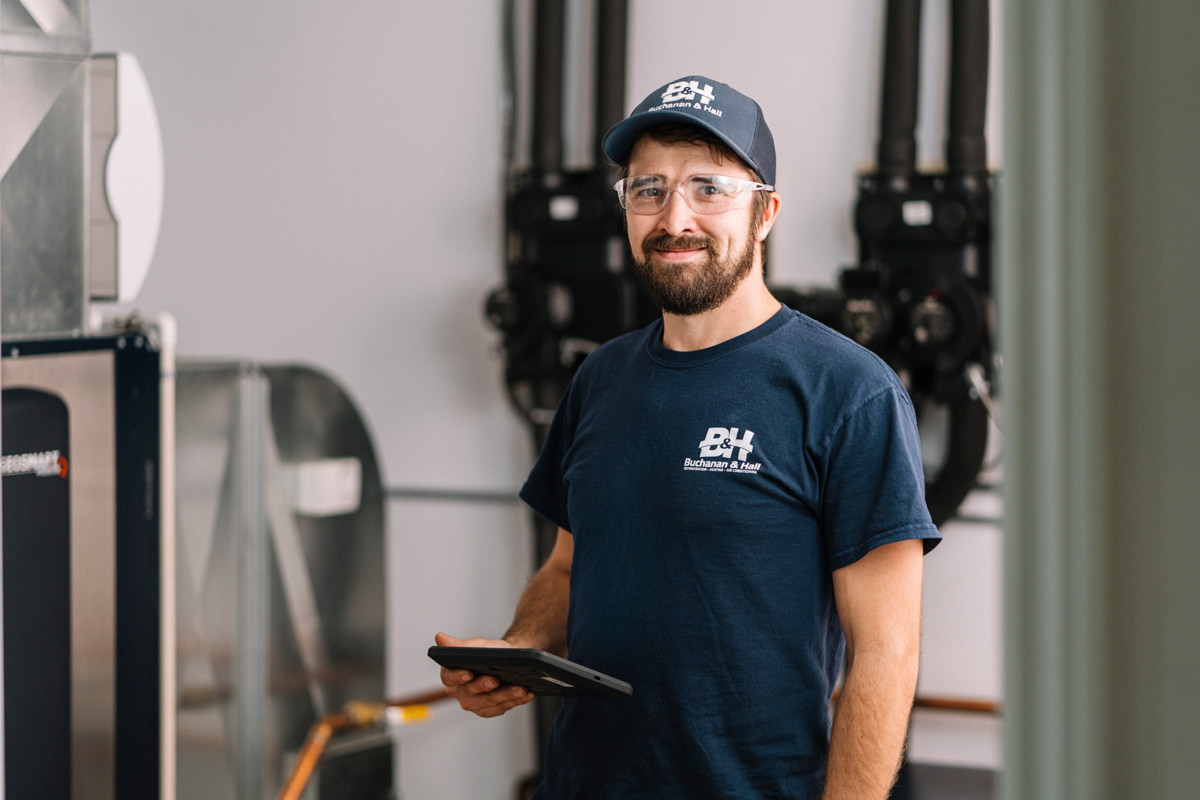 Running a field service business on software makes processes easier and more efficient. However, if the software used isn't tailored to a business' workflows, efficiency might not be attainable.
This is the issue that Buchanan & Hall came across before discovering Simpro. This successful HVAC and refrigeration business employed a Windows-based platform, however, they often ran into issues with syncing information, integrating with their accounting package and connecting different parts of their workflow within the software.
"A big issue with the old software was that it didn't connect our quotes and materials to the job. There was no connectivity between processes, which wasn't efficient," Operations Manager Joel Anderson said.
Joel set out to find a software solution that was more suited to their needs.
"As we started looking at other software options, our main goals were to improve productivity and streamline our quoting," he said.
"We also just wanted to make processes quicker and easier for people in the office. We wanted it to be easy for office staff to create quotes and have those quotes more logically flow into the jobs. This is something that wasn't easy in our previous system.
"I had some great conversations around how Simpro could solve our workflow problems in the office, and I was really impressed with what was offered."
Once it was clear that Simpro would help Buchanan & Hall solve their pressing issues, the next step was to implement the software.
At Simpro, implementation is tailored to the customer's needs. Our Implementation Consultants provide software training on site to help make sure the software is set up to work with the unique workflows of a business. The implementation process involves mapping out processes, organizing and importing company data, and training staff to properly use Simpro.
"If I'm being completely honest, it did take a lot longer than we anticipated to implement Simpro, but we were very dedicated to making sure Simpro was set up properly in our business," Joel said.
"It's a daunting task to move 10,000 pieces of inventory, 4,500 customers and multiple job sites from one system to another. However, the Implementation Consultants were amazing, and the Simpro Customer Success and Support teams back in the Colorado office were extremely helpful. Without them, we wouldn't be successful with Simpro."
The results
Faster processes for quoting
Once Simpro was implemented at Buchanan & Hall, quoting jobs became a much more streamlined process.
"In our old system, we had no connectivity between the quote and the job. We also didn't have background information to pull from. You could grab an old quote in the system, but you had no idea how well you did on the job," Joel said.
"In Simpro, we can easily see past job data and quickly make templates for quotes. Also, the quoting feature allows us to use prebuilds and takeoff templates which moves things along a lot faster."
Overall efficiency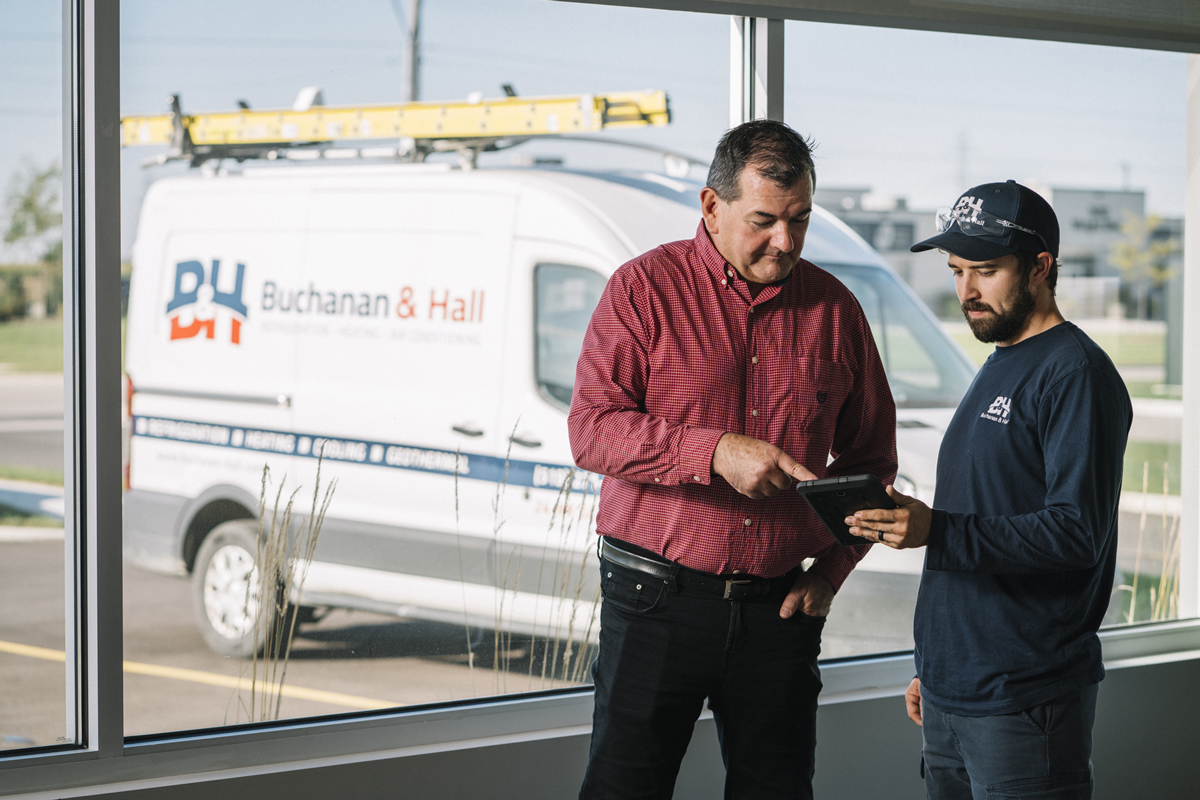 The team at Buchanan & Hall quickly realized that the more they put into Simpro, the more they would get out of it.
"If we're disciplined with using Simpro, the system is disciplined with us. Once we started fully using Simpro features, it has helped make our business very efficient," Joel said.
"Following up on leads and quotes has been more efficient because we set due dates in Simpro which makes it hard to forget about those leads which may have fallen through the cracks in the past.
"We're also becoming more efficient with our preventative maintenance thanks to Simpro. The system helps us stay on top of tasks even when business gets busy."
Word of advice?
"Even after the long implementation process, I would still choose to move forward with Simpro. There's no other platform that does such a comprehensive job of managing everything in our business," Joel said.
"For businesses trying to make that decision on whether or not to move forward with Simpro, I would also say, make sure you do your research and know what you're trying to accomplish. Be aware that if you go with another software, you'll probably have to make some sacrifices. Simpro has helped us so much."
Interested in running your business on software that's tailored to your workflow?
Find out how we can support your business.