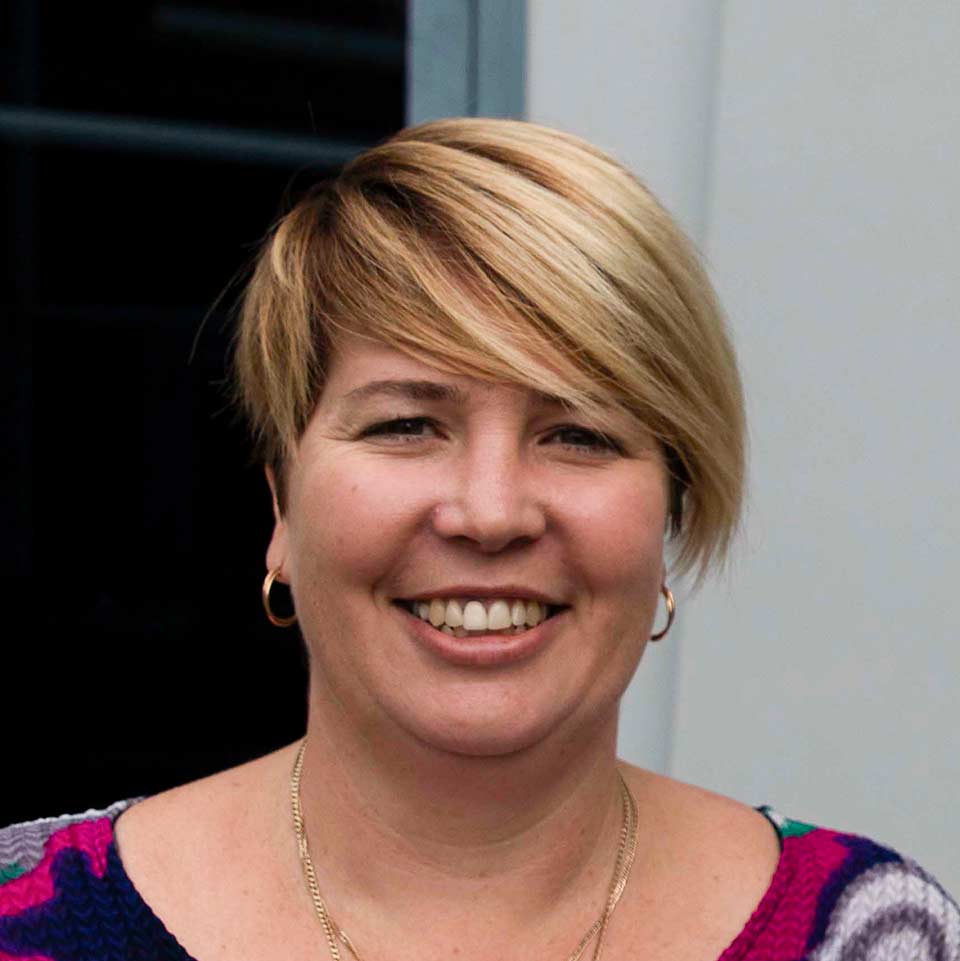 "We have tripled our turnover but we haven't had to increase our office staff."
Andrea Lovell, Co-Owner and Office Manager
Headquarters
Auckland, New Zealand
Industry
Plumbing
Employees
28+
Website
The challenges
Paper-based systems meant losing money
Heron Plumbing has been operating in New Zealand for over 60 years. Current owners Dale and Andrea Lovell took over 10 years ago, however, Dale has been working for the company for 40 years himself.
"Dale literally started from the bottom and worked his way up in the company," Andrea said.
"Which means he understands each role within the company because he has done it all."
Dale joined Heron Plumbing as a laborer when he was 14 years old, picking up hours during his school holidays, before starting his plumbing apprenticeship. He moved through different roles in the business becoming a site manager, then an estimator and finally managing the operations of the business. When his old boss decided to sell the company he took it on with his wife Andrea coming on board as Office and Marketing Manager.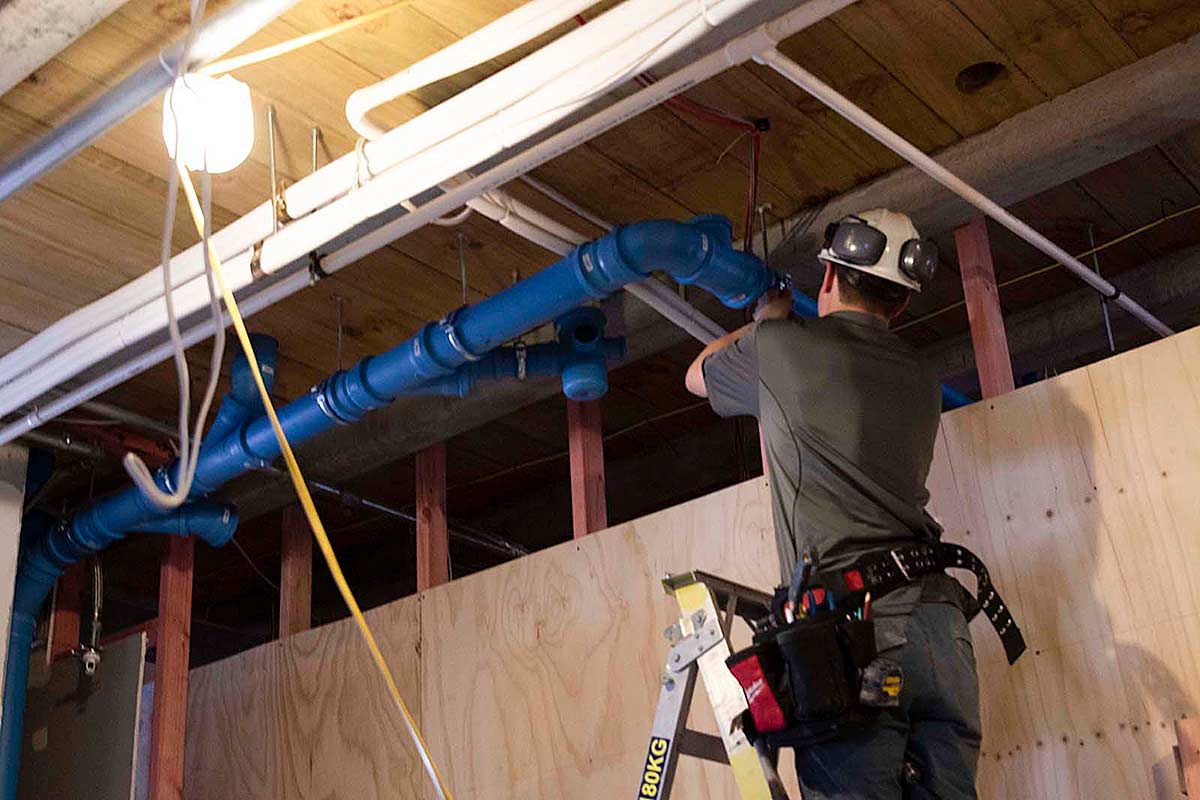 "We have been running Simpro for nine years, almost as long as we have had the business," Andrea said.
"When we took over the company it was a mostly paper-based system. They did have software in place but still, everything got printed out and we looked at it and decided that it was just throwing away money hand over fist."
Originally, Dale and Andrea road-tested some other software their accountant recommended. However, after playing around with it they realized that although it would work for smaller companies, it didn't work for a company the size of Heron Plumbing with both big contracting work and residential jobs.
"After walking away from that we did a bit more research for ourselves to see what kind of systems we thought would work for us, and Dale found Simpro. He immediately thought it might be a great fit," Andrea said.
"We were looking for a system that would work with our accounting package which we changed at the same time," Dale said.
"Specifically, we wanted a software system that was easy to use and that allowed our field staff to quickly add job notes and photos. It also needed to have features for simple sign-offs so we could quickly send invoices from the office."
"We also wanted something that could directly feed invoices into the system so we could reduce our admin time inputting data," Andrea added.
"We needed a software platform that could handle maintenance jobs but that could also do contracting jobs with multiple cost centers, and linked variations depending on the work required. We needed a system that could do more than the basics. A more in-depth system."
The results
Increased efficiency meant more time for staff development
In the nine years since Andrea and Dale implemented Simpro, they have seen plenty of change, but the number of staff in their office has remained the same.
"We have tripled our turnover but we haven't had to increase our office staff," Andrea said.
"We like to think of ourselves as a family oriented company and because Simpro has cut down a lot of our back-end admin it has allowed our team to take on other roles within the office.
"We have more than just someone answering the phone. We have extended their roles allowing our office staff to work in other areas like Health and Safety or preparing safety audits when we need it, without having to increase their hours in the office."
Vendor and accounting integrations also a benefit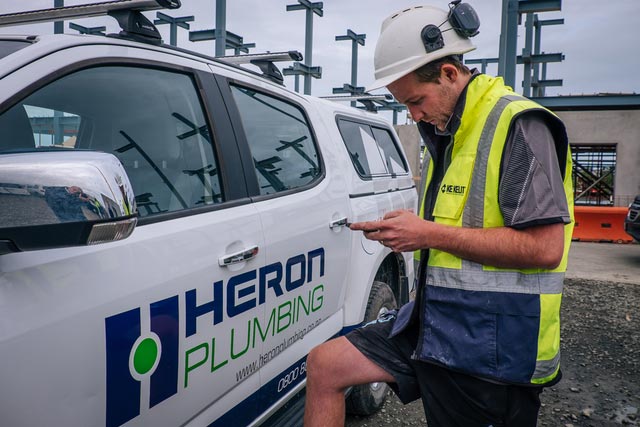 The other major improvement that Andrea and Dale have seen is streamlined purchasing and invoicing from suppliers.
"Our major suppliers are Plumbing World and MICO, both of which integrate with Simpro through the Supplier Catalogue feature," Dale said.
"It's great for us because our invoices can be over a page long with different parts listed, so instead of having to manually enter all of that information, it automatically transfers into our [Simpro] system."
"And being able to then transfer all of that information to our accounting system was another huge win for us," Andrea added.
"We do all of our transfers directly from Simpro into Xero. It's easy to use as the systems talk to each other, so we can reconcile straightway and always know what has been paid or what remains outstanding. It gives us much better control of our finances. There is no double input. You do it into one software and the work flows between the two systems saving us a lot of valuable time."
Word of advice?
When it comes to advising other trade businesses considering a software system, Andrea and Dale recommend doing your research and visiting other businesses who have a system already up and running.
"Go and check it out. Do the research and see what else is out there, but go and spend some time with people who are using the system. They will give you the best insight into how a system like Simpro can support your business," Andrea said.
"When we first saw Simpro we went down to another plumbing business to see it in action, which really helped us take the leap.
"Since we have taken on Simpro, five or six companies have actually spent time with us to see how the system runs in our business and I think that is a much better way of making sure that the system will work for you. It also means that we can show those businesses the benefits of Simpro, and they can see in real-time the impact it is having on our business," Andrea said.
After being shown the software by another company, it is a practice they have continued at Heron Plumbing.
"We have always opened our doors to anyone who wants to see how the system works because it works so well for us," Dale said.
"I would recommend Simpro hands down to any company like ours because it is so easy to use. The support is very friendly and approachable and it will end up saving you a lot of time.
"Time is money, and if you are saving time you are becoming a lot more efficient and cost-effective.
"I think it's the best tool on the market for the trade industry."
Interested in saving time and money like Heron Plumbing?
Find out how we can support your business.