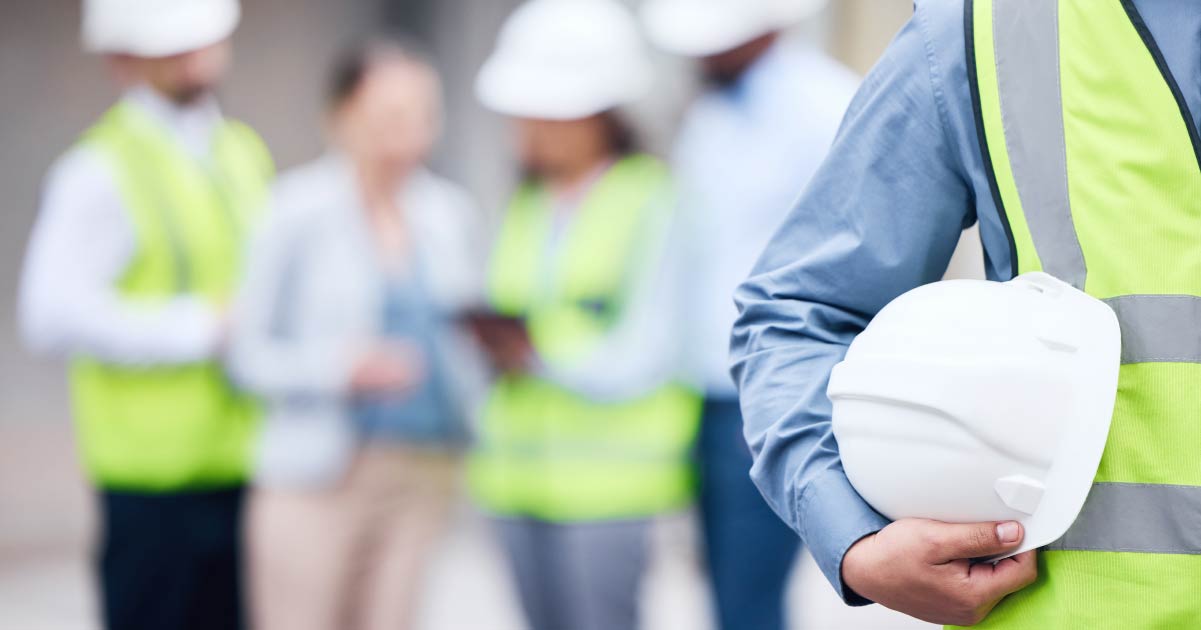 Understanding the Field Service Industry
Before we discuss field service industry statistics, it's important to understand the field service industry and what that entails. The industry is always evolving and learning to adapt to different customer expectations, work flows, regulations and trends can be a huge juggling act. So what types of jobs are included within the field service industry?
It's generally anything that requires service, maintenance or repair work. This includes industries such as plumbing, construction, electrical, heating, ventilation and air conditioning (HVAC) and security. Within these industries it's common practice to be scheduling and dispatching technicians to different sites throughout the day and performing installation, maintenance or repair work.
A few common job types within the field service management industry include predictive maintenance, new electrical or plumbing installations, fixing a leaky sink or toilet, installing and repairing HVAC units and fixing faulty wiring configurations.
Key Challenges in the Field Service Industry

Getting the right person to the right job
One of the common challenges faced by the field service industry revolves around scheduling. Our Voice of the Trades report showed that 21% of respondents have experienced scheduling issues due to over or under staffing in the last 12 months. In turn, that then leads to customer dissatisfaction, with field staff either turning up late or not at all to a job. Which is the last thing you want when you're trying to build a strong and steady customer base. This is much easier to avoid when you're using technology within your workflow, as human error is minimized within the scheduling process.
Manual processes slow down businesses
You may not think manual processes are a huge drain on your staff's time. However, 18% of respondents to our Voice of the Trades survey waste time on administrative tasks. More specifically, 13 hours a week are spent on administrative tasks that could be automated. This in turn affects their productivity, with 89% of respondents agreeing that the time spent on administrative tasks gives them less time to spend on other jobs.
13 hours a week are spent on administrative tasks that could be automated. This in turn affects their productivity, with 89% of respondents agreeing that the time spent on administrative tasks gives them less time to spend on other jobs.
Struggles getting paid
If you're not bringing in revenue, you're going to encounter problems. Invoicing and collecting payments is vital to any business. In our Voice of the Trades report 18% of respondents experienced challenges with invoicing or payment collections in the last 12 months, and of those, 56% say this has resulted in issues tracking and collecting receivables, while 45% say this has led to canceled jobs. Interestingly, those working in HVAC were 122% more likely than average to have challenges with invoicing or payment collections.

Hiring, training and keeping staff still challenging
In addition, the field service industry is experiencing issues with hiring and training. Our Voice of the Trades survey highlighted that 63% of respondents experience challenges with hiring or training, mainly around having the time and resources to do so. As your business grows, so does the workload and that's going to mean more staff are required too. However, 62% of those facing challenges with hiring say that it takes too much time bringing on new staff. And 52% of those experiencing hiring and training challenges state that there's no formalized training process, so it becomes a much larger issue.
Emerging Trends in the Field Service Industry
Whether it's the latest mobile app, artificial intelligence or a self-fushing toilet, technology is paving the way for automation and a lot of the trends we're seeing within the different field service industry types. The inclusion of mobile technology through field service management software has changed the way a lot of businesses communicate with their customers and staff. For example, there's no waiting around for days on end for a paper invoice as field staff can easily generate and send invoices at the tap of a button using dedicated apps that they can access from the field with their mobile devices. In turn, a mobile app can be used to send information regarding a jobs progress straight from the field to the office in a matter of seconds greatly simplifying work order management.
The field service management industry relies on great customer service to retain customers and get word-of-mouth referrals, which requires solid communication skills. In fact, 72% of respondents from our Voice of the Trades survey stated that communication is key to a great customer experience. And, in order to maintain that communication a lot of field service organizations are turning to technology. HVAC businesses were found to be a lot more receptive to technology with 42% more likely to have implemented an online scheduling and booking system. While 37% have implemented an on-site payment tool.
The use of AI to create content is on the rise as well. Whether that be written word, an image or video-based content, AI provides the user with fresh inspiration and answers to any burning questions instantly. Perhaps you're looking for the perfect image to sell a promotional offer you're running. Within a few clicks AI tools can generate that for you.
More and more businesses are using online AI tools such as ChatGPT and a host of others for inspiration when writing new content. This also means less business resources are used because technology is doing part of the work for you, so business expenses are cut down. Word of caution, AI content tools aren't yet set-it-and-forget-it. They do need human intervention but can be a great start.
A lot of field service industry businesses have already made the leap in looking to technology. In our Voice of the Trades survey 85% of respondents who use technology have said it has helped make operations more efficient and allows them to effectively allocate resources to jobs. And 86% say that technology gives them greater visibility over jobs, people and processes.
Gary and Amanda Littell who run Littell Electric in the US, have had tremendous success implementing Simpro. Gary says that "Simpro really did integrate that whole business world for us into one software", they were stuck using paper systems and multiple aspects of their business spread around different applications. With Simpro they streamlined their workflows, boosted efficiency and found they had more time to focus on less administrative tasks.
Summary
Taking a look at these field service industry statistics are you starting to see the benefits that technology can bring your business? If you're still on the hunt for further advice take a look at our Ultimate Guide to Field Service Management Best Practices.