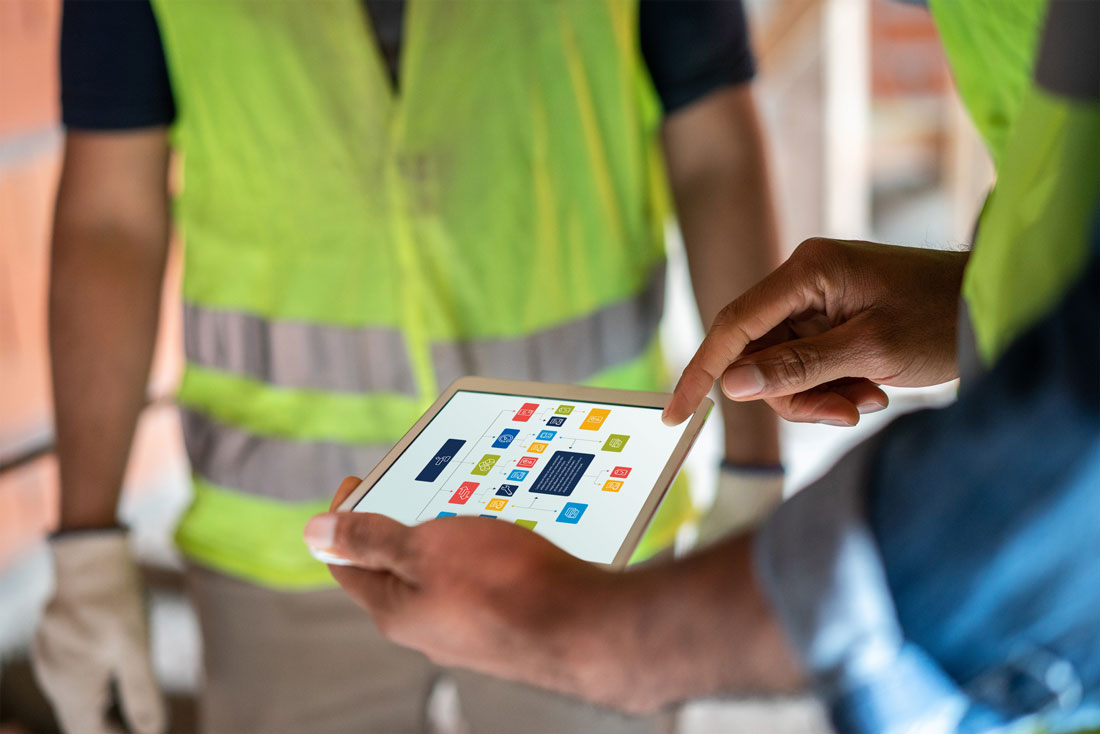 Workflow optimization. It's a phrase thrown around regularly in businesses, especially in those that rely on a structured process of jobs to be completed by multiple people. But take away the smooth business speak, and what does it actually mean? I like to describe it with dominos. Hear me out. Imagine each part of your business is represented by a domino–the lines of communications, customer leads, jobs–everything. If one of those parts of your business is not working as it should, that domino will wobble. If you leave it too long, it's going to topple over, and in turn, impact every other part of your business. That's why having smooth and efficient business processes are key.
How Do You Manage Your Fieldwork?
The first step in optimizing field service workflows is to take an audit of what you already have and how it's working and then identify how it can be improved. While doing this, it's important to make sure you don't miss any software, paper processes, or spreadsheets that you use. This audit can easily be done by mapping your workflows from customer interaction to final payment. Using Post-it-Notes, map your workflow out step-by-step. This will help highlight what exactly your processes are and bring to your attention any that could be more efficiently organized. This audit will identify any gaps in your workflow. If there are gaps in your workflow or if there's an overwhelming amount of manual work or paper processes, it may be time to look at ways you can automate your field service processes.
What Is Field Service Workflow Automation?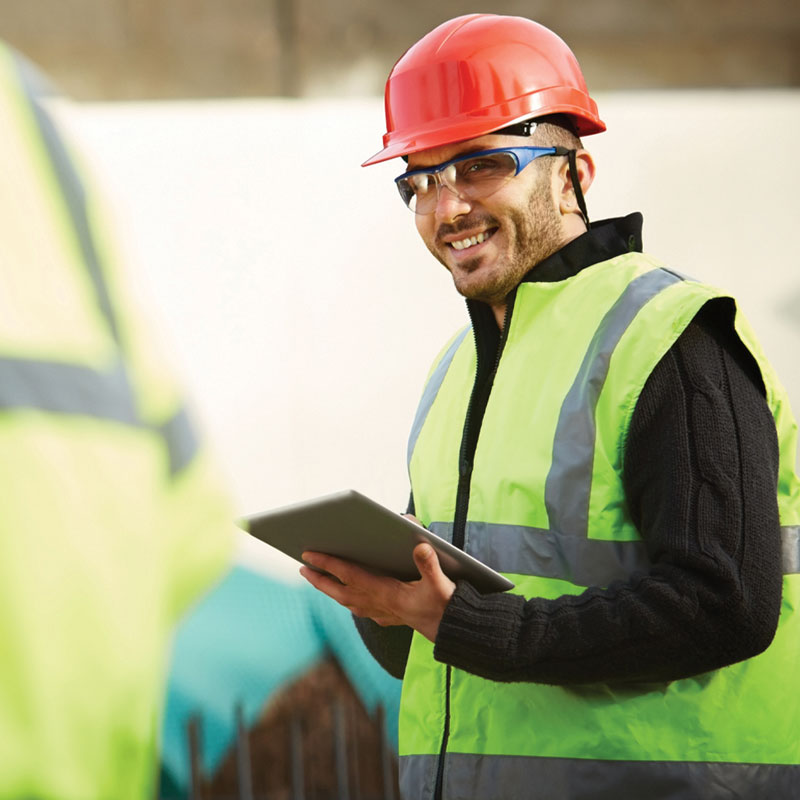 Automating field service processes is often called field service workflow automation. Simply put, it's the use of software and other management tools to automate tedious and time-consuming everyday tasks and processes. The main goal of automation is to improve the efficiency of staff, increase productivity and free up more time for high-value tasks. For example, administrative tasks such as organizing incoming data from emails, scheduling and creating work orders can suck valuable time out of the day. So can communication with customers and staff members when job details change. However, by automating workflows, you can increase the efficiency of your team and spend more time on high-value tasks.
Benefits Of Automating Your Field Service Workflow
Automating your field service workflows isn't just about making your team more efficient. There are many other benefits as well. Think better customer service, increased capability to expand your services and enhanced cash flow management. Keep reading to take a deeper look at the benefits of field service workflow automation.
Eliminates manual effort
Field service management software automates your administrative tasks so you can complete processes faster. That means quotes get generated in less time, invoices are followed up on more easily and the data coming into your business can easily be organized. Automation helps you save time, focus on more important things and take some of the stress off your staff.
Simpler workflow management
Field service automation centralizes your data in one place. That means no more jumping from software to software to do the job you want one to do. In the office, replacing manual, time consuming tasks such as data entry with automated workflows frees up resources to focus on value-adding activities and minimizes the risk of error. In the field, it allows your staff to keep track of job activities on-the-go and communicate seamlessly with the team.
Better customer service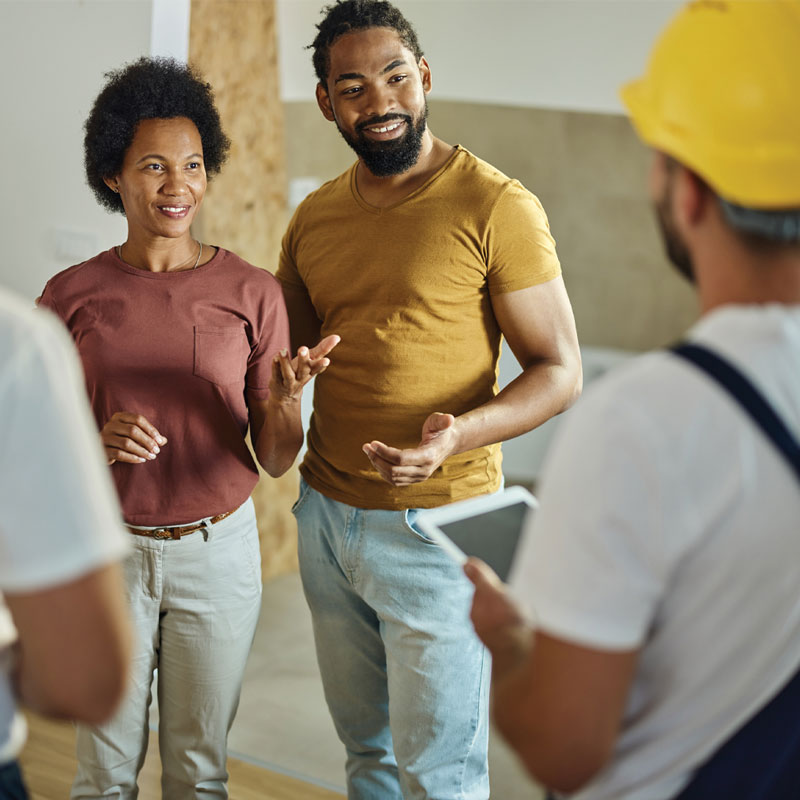 Keep the customers happy! That's the main aim of the game! Not only do customers need to have a great experience while you're on site with them, they also need to be kept informed of any changes or updates before or after the job. While this may seem easy, it's something that can be forgotten in the busy world of a trade business. Automation can help you quickly follow up on new leads, track communication details so you're always in the know and send texts to keep customers informed. But it's not just the communication with your customers that improves with automation. When you automate field service workflows, you also speed up many aspects of your business. This means you're saving time while quickly attending to more customers and helping everyone get back to their day faster.
Automate scheduling and dispatching
Juggling jobs and schedules shouldn't be a headache these days! Whether it's a simple break-fix job or a mammoth project, a lot of data, customer information and business processes need to be considered. The good news is, software takes the juggling act out of scheduling and can often automate the different processes that go into creating job orders and getting staff on-site as soon as possible. And, if the software you choose comes with a mobile app, it can alert staff to changings in their schedule anywhere, anytime.
Faster invoice processing
Invoicing doesn't just have to happen in the office. Using automated software and an app in the field, your staff can track time on the job, equipment and stock used all while they're on site. They can also invoice and collect payment while they're there to remove the (sometimes) snail-paced back and forth communication between office and field. Additionally, most software can support the management of recurring maintenance schedules and even set up automatic recurring invoices, eliminating the need to manually create new paperwork every time a maintenance check occurs. Simple!
Summary
Ready to chat make your days less hectic, more organized and have that time to grow your business? You need software that can automate your field service workflows. Ready to take the next step? Chat with us today about your options with Simpro.