Learn what's involved investing in staff learning and development
Understand why staff development is important
Discover effective staff development strategies
A Practical Guide to Improving Staff Learning and Development
The first weeks of a new job can feel a little jarring. You're trying to absorb everything, much like a sponge, and learn as much as possible before letting loose in the role. But as an employer, you've got to think about how to nurture and create practical staff learning and development procedures so that new team members feel ready to get to work. Staff value professional development and employee training so much that almost 74% of workers are willing to learn new skills or re-train in a specific area to remain employable.
In addition, the induction period should feel engaging for staff and support the kind of company culture you want to foster. A good employee training program teaches staff about your business while also laying the groundwork for increased employee retention, productivity and morale. Training employees well also brings them up to speed with workplace health and safety training and company processes and systems. So what defines staff development and training?
What Is Staff Development and Training?
Any type of employee development that involves an opportunity to improve existing knowledge or learn new skills, can be considered training and staff development. There are many different ways to achieve this, but the first step is to ensure your employee training includes effective, organized and appropriate onboarding. In fact, in our 2023 Voice of the Industry report, 60% of trade businesses said issues with onboarding lead to staff turnover.
Professional learning vs staff development
The two terms sound awfully similar, don't they? And in some ways they do share some technicalities. They both involve training employees, of course. But how do you distinguish between professional learning vs staff development?
Professional learning is on-the-job training. It occurs through an apprenticeship, learning from your peers, or even learning from your own mistakes. We've all got to start somewhere! For example, Colin may be highly skilled in plumbing bathrooms but Grace is fairly new to the industry and wants to learn more. By putting Grace to work with Colin, she can learn from him and expand her knowledge and skills, and Colin gets the opportunity to build his network and show his value to the business. Remember, everybody learns differently and every business is different, so having the flexibility to have a training and development program that offers employee training gained on the job will help retain staff, boost morale and aid staff progression.
Staff development focuses more on training employees on any new or updated health and safety regulations, business protocols, or industry changes. For example, if there are new regulations for the construction industry that will affect the entire business, then you can set up a meeting or training session to go through how the changes will affect business operations. Basic employee training around compliance and health and safety in the office, or out in the field, should never be pushed aside. Make sure this is built into the induction process as it will help avoid workplace injuries and legal action. This is all very common practice in business but it also eliminates misunderstandings and keeps staff informed.
Want to validate your Simpro Premium expertise?
Get Simpro certified
Start now
Why Invest in Your Staff Development?
Employee training and development is such an important aspect for nurturing your workforce. There are so many benefits that come with employee training and development programs. For example, if there are performance gaps on specific teams, they can be filled by focusing on training employees in that area. Your business will benefit from better productivity and if those improving employees skills contribute towards a wider business goal, it's a win-win situation. Staff development and training also gives you a competitive edge over other local businesses. By investing in employee development, you have the potential to grow different aspects of your business to offer additional services that others don't.
Do you have staff who want to progress into a senior role? Perhaps higher management? With a focus on their development you can help them reach that goal. By assisting them in their progression you build strength, trust and confidence between you and staff. It also helps you keep a low turnover rate within the business and keep staff motivated. Why? It's no secret that a lot of people feel a good reason for leaving their current role is due to a lack of development opportunities. In fact, a recent study said 41% of workers cited lack of career development as the primary reason for leaving. Fostering a business culture in which staff have training and development opportunities will give them a reason to stay.
6 Effective Staff Development Ideas
When it comes to staff learning and development there's no "one size fits all" answer. There are many different types of employee training and ways to implement effective employee learning programs. At a minimum, your program should prioritize providing a great onboarding experience, keeping a consistent training schedule and creating a mentorship program. Here are six staff development ideas to get you started.
1. Make sure they have a great onboarding experience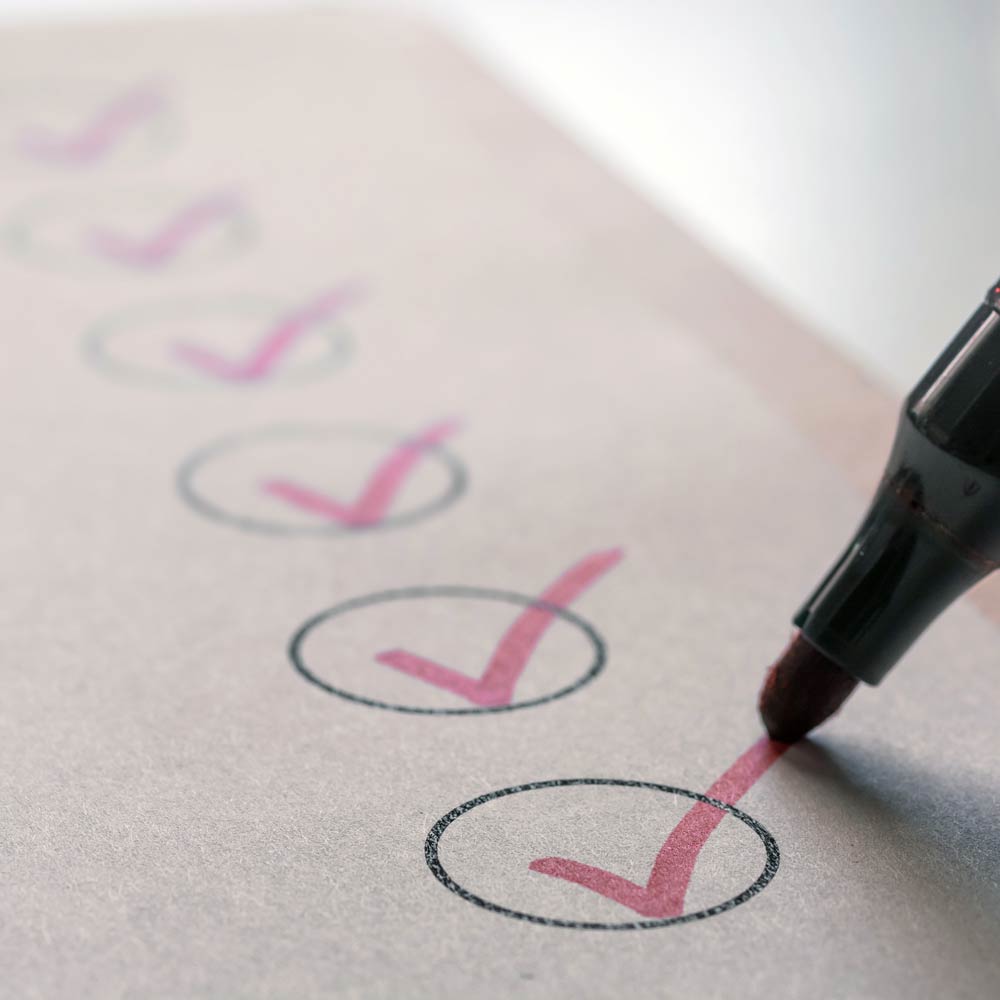 Nobody likes to feel like they're treading water or like a fish swimming upstream. It's important to ensure new staff have a smooth onboarding experience that gets them excited to settle into the role. A great onboarding experience helps outline what is expected from staff in the role and provide them with the skills and training to complete their work. If you are just getting started with an onboarding program, start with answering some of the most common questions your other employees have asked. You can even ask exiting employees to contribute their questions. Start with policies and procedures and expand from there. You will want to prioritize training courses that are specific to their role instead of overwhelming them with other types of training. If possible, try pairing new employees with a mentor.
2. Provide ongoing training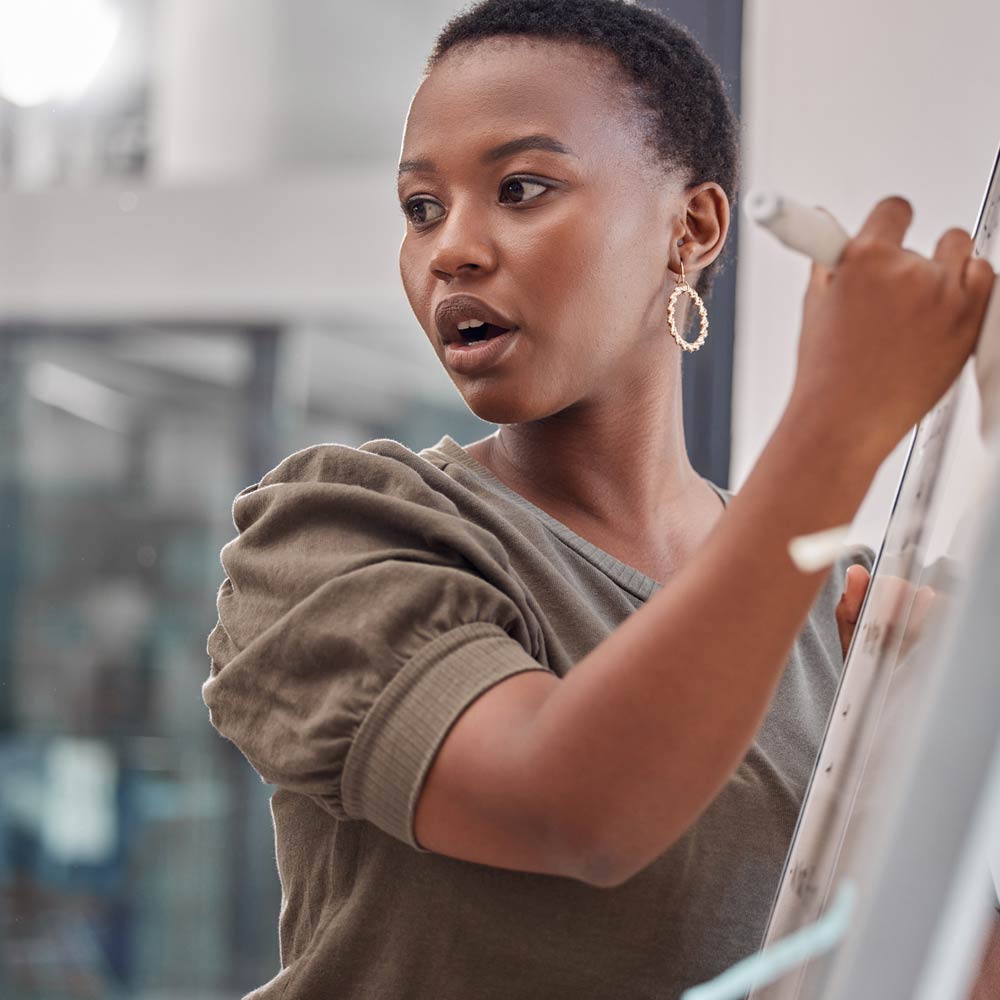 Put a process in place where staff can request and undergo additional training specific to their career path to expand their own knowledge. It may be soft skills training, including things such as team building, communication skills and creative thinking. Or, it could include things such as safety and compliance training for the business. It's important to keep staff motivated. Perhaps Billy from finance wants to go into a more senior role. Give him a leg up with additional manager training that focuses on the skills required to help him reach that goal.
Keep in mind that if you don't have the program yourself, opportunities for time off to attend professional development classes or even incentive dollars can go a long way! Remember to leverage any associations or even software programs you use, many offer additional training courses that you could in turn offer to employees.
3. Create a mentorship program
Employing new staff comes with the necessity to get them up to speed with what the role entails and learning the ropes. What better way to train than using existing resources and creating a dedicated mentorship program? Look for members of your staff who will volunteer to be mentors for any newcomers to the business. As a mentor, they train staff within their roles and are the first point of contact should they have any questions or need assistance during the onboarding process, as well as while they're settling into the role. This builds trust between existing staff and the business as they're able to take on more responsibility, plus builds in a process for new staff.
4. Identify your staff's development needs
The training and development of staff should identify skill gaps in individuals. For example, an external source can come into the business and collect data, and determine how to upskill specific teams and skill sets in order to reach their goals. Alternatively you can set up a process internally that will identify individual training needs. Our 2023 Voice of the Industry report identified that 39% of businesses reported workforce skills gap was a significant challenge in 2022. By making a conscious effort to spend time on your staff's development, you foster a culture that encourages growth. In turn, this shows staff that you're invested in their development rather than seeing them as just another number on the payroll.
5. Allow them to take on new challenges
One of the worst things you can do is gatekeep staff from taking on a more challenging role or learning a new skill because you're not sure of the outcome. Find out where your staff would like to challenge themselves and let them develop in that area. It sets a great example to others in the business that they have the scope to grow, and your staff will feel empowered to succeed within your business.
6. Use technology
Within the workplace it's very common to use digital platforms to deliver training, upskill and measure staff success. Invest in the right technology so that you're able to fully utilize it for staff learning and development. Having a digital platform enables staff to learn at their own pace without the need for waiting around on external resources. Whether it's in the form of short learning videos, interactive quizzes or learning courses split into different sections, the benefits of having technology at your fingertips comes in the ease of accessibility. By putting the responsibility on staff to take control of their progression, you give them the power to adapt as necessary. There are even platforms where staff can monitor their own progress, which in turn boosts staff retention and engagement with the business.
Summary
Investing in staff development and training builds a bridge between both employer and staff. It builds trust among the team and seeing other members of staff excel may inspire their own career progression. As a business owner you have to put the work in to make sure there are processes in place, otherwise you could be saying bye-bye to a lot more staff than expected. Training and upskilling staff is in everyone's best interests.