There's no shortage of data at your fingertips as a commercial field service business owner. Logged customer notes and calls, staff arrival and exit times, payment and invoicing records and inventory records are just some of the pieces of information you can gather from your business on a daily basis.
All of this field service data tells a story of how efficiently you're running daily operations and indicates your business's overall health. However, having all of this data flowing through your business is one thing; knowing what to do with it is another.
You need to not only be able to gather and analyze business data with the right processes and technology but also act on it quickly and so that you can make the right decisions for your business at the right time. Acting on your data is the key component of data driven decision making.
Data-driven decision making is especially important for commercial field service businesses. It helps them mitigate risk, complete projects on time and on budget, and set KPIs to measure success, meet business goals, and scale as they take on larger projects.
But before we dive into why data-driven decision making is important for your business, it's important to understand what it means.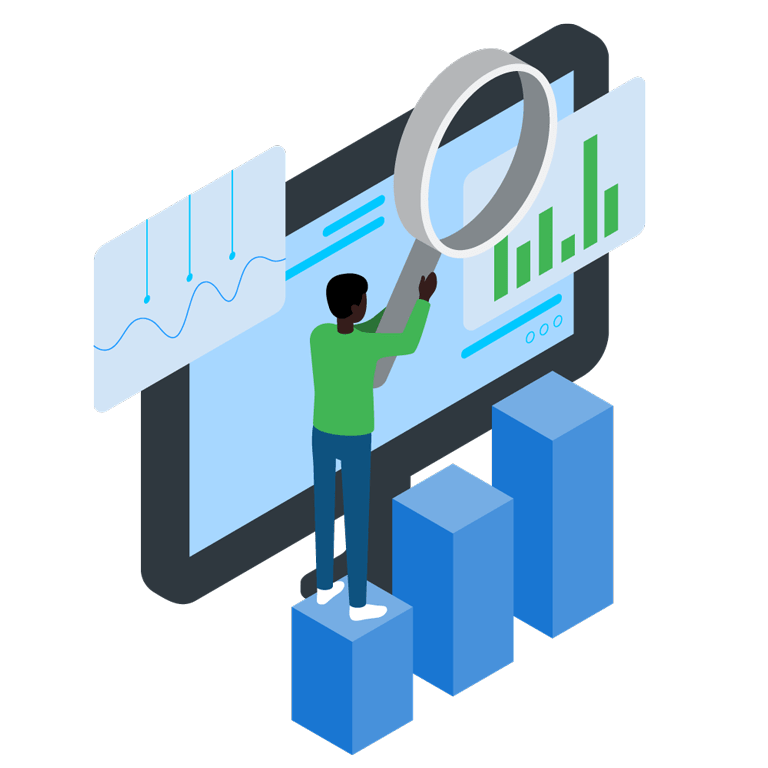 What is data driven decision making?
According to Tableau, "Data-driven decision-making (DDDM) is defined as using facts, metrics, and data to guide strategic business decisions that align with your goals, objectives, and initiatives".
This differs from using intuition and past personal experience to guide decisions and relies on facts and numbers instead of 'guessing' to determine how certain decisions will impact your daily workflow and/or bottom line.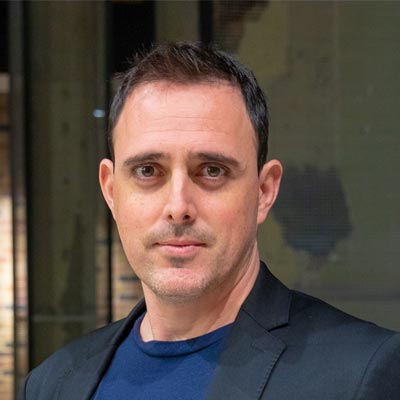 "With a solid data-driven approach as opposed to running on a gut feeling, a business can look through the front windshield and see where they are going rather than looking through the rearview mirror and seeing what has already happened.
"The sheer amount of data field service companies capture creates many opportunities for improvement including serving customers better and improving the bottom line."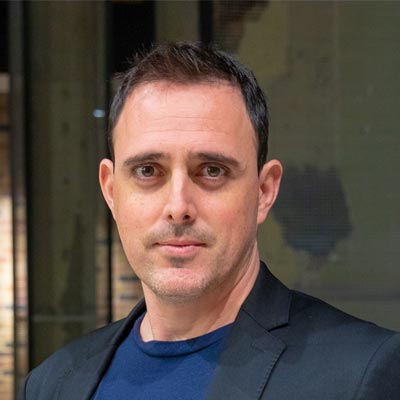 - Curtis Thompson, Simpro Executive Director
Why should you take a data driven approach to decision making?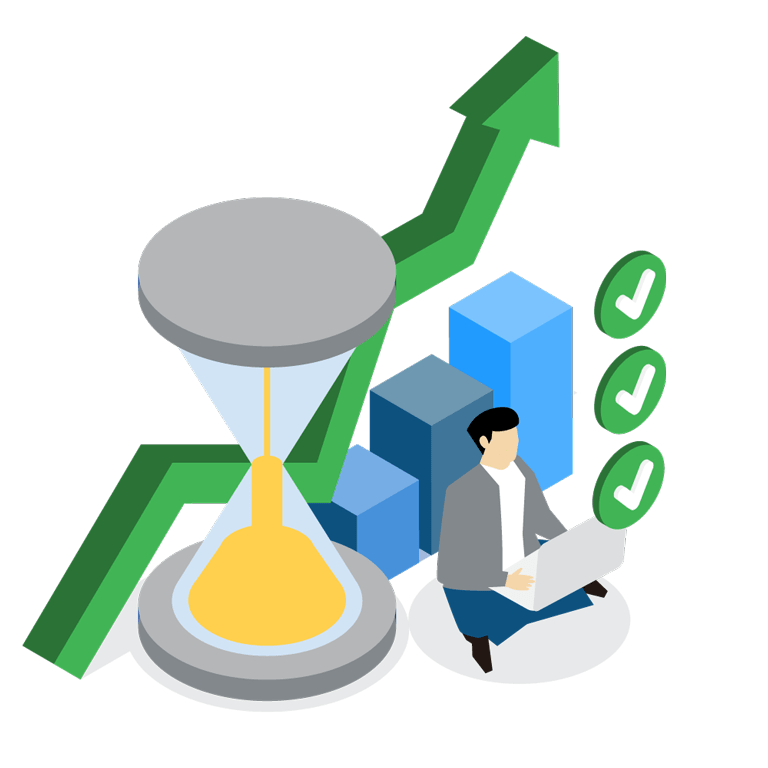 Data gives you accurate insight into each specific area of your business. You can use this data to pinpoint areas of your business that are doing well and compare them to underperforming areas.
Most importantly, you can use this data to set attainable goals and KPIs for projects and wider business operations. Having these specific and measurable goals will support sustainable business growth.
Without data, it's almost impossible to set these KPIs, and without KPIs, there is no way to truly measure success from both a project-based and overall business standpoint.
A data driven approach to decision making is especially important when managing large, multi-phase projects. You can track task completion or cost to complete for each phase and then use it to inform how and when you assign tasks and materials out.
This helps you complete work in each phase efficiently, stay on track and on budget and mitigate risk by ensuring profitability each step of the way. As a result, you can better manage overall cash flow in your business by knowing where and why you gain and lose profit on each project.
This helps you provide more accurate estimates for future projects and make better-informed decisions when facing similar roadblocks as you take on larger projects.
Do you have the right tools for data-driven decision making?
It's vital to have data driven decision making tools in place, like field service management software or other reporting tools, so that you can gather, organize and visualize all of your key data in one centralized platform.
This prevents misinterpretation of data and helps you see relationships between different areas of your business that you may not otherwise know exist. Uncovering and strategizing next steps based on these relationships is a key aspect of the data driven approach to decision making.
Field service reporting tools help you uncover these relationships with static reports, embedded analytics and interactive dashboards. They also help you analyze and present that data in a cohesive way for any key stakeholders in your business.
Data-driven decision-making tools are often cloud-based, giving all relevant stakeholders instant access to real-time information on the service, project and maintenance jobs in progress, right at their fingertips.
As a result, you can gather, analyze and act on data faster so that you can remain agile, pivot quickly when needed, and make more confident decisions for your business at the right time.
Start with reporting
The right tools and processes for data driven decision making are also key. Start by looking at how you currently track, analyze, and act on your business data and discover where you can expand your reporting capabilities with our Business Reporting Maturity Matrix.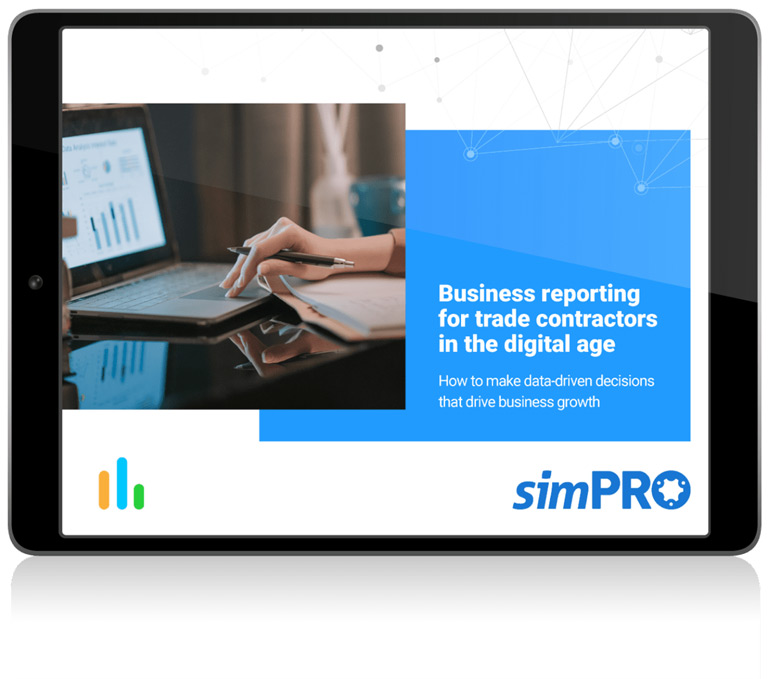 Download our free eBook: Business reporting for trade contractors in the digital age to access the matrix, along with a breakdown of the most important reports field service businesses should use to make data driven decisions that fuel growth.