What is an end-to-end solution and how can it help you reduce errors and eliminate duplicate work?
What is included in a comprehensive end-to-end workflow?
How can it help manage business complexity and improve project management?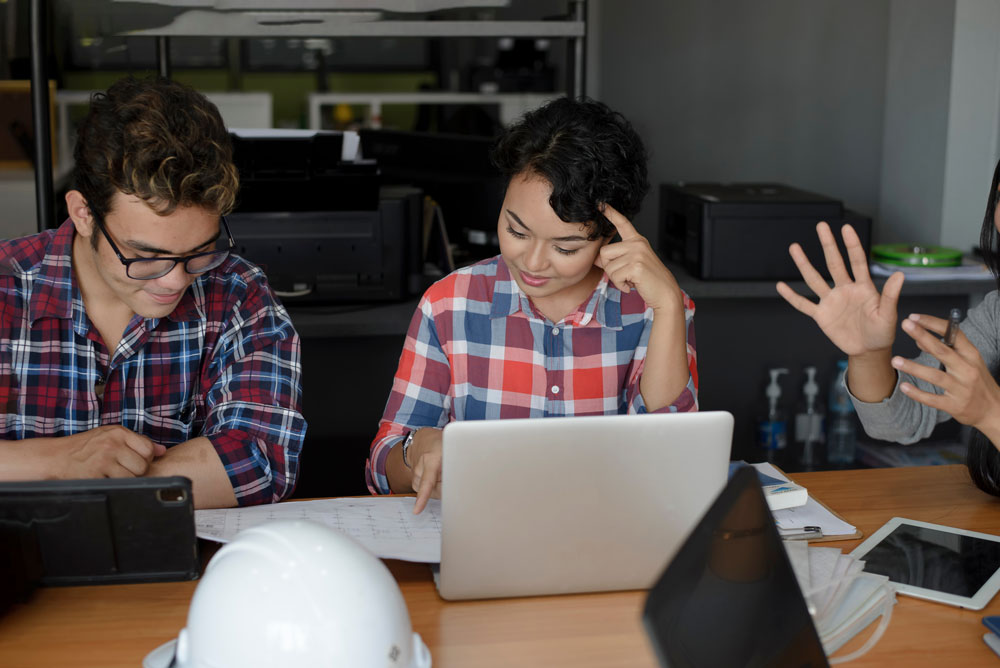 Think about the processes you used when first starting our field service business. Have those processes developed or changed as your business has grown? You may have hired more staff, implemented new services or even started using software to help manage specific workflows in your business, but do you still spend a lot of time doing duplicate tasks and updating spreadsheets? Have you implemented one end-to-end solution to manage your entire workflow and support the growth of your business? There is nothing more wasteful than duplicating work. The productivity that goes into doing the work a second time, is something that could have been spent getting it done properly the first time. Not only that, but it's also likely you'll end up making mistakes. Those mistakes can be avoided entirely if you have a good grasp of your workflow. This is where an end-to-end solution helps.
What Exactly Is an End-to-End Solution?
It's all too easy for a business to run into a situation where it has a series of overly complicated processes. A single process may require the use of multiple pieces of software, if that software doesn't work as an end-to-end solution for the obstacles you face. Instead of dealing with all of that, many companies are opting to use end-to-end solutions to solve their everyday workflow problems. Techopedia.com defines an end-to-end solution in the following terms:
An end-to-end solution (E2ES) is a term that means that the provider of an application program, software and system will supply all the software as well as hardware requirements of the customer such that no other vendor is involved to meet the needs. E2ES includes installation, integration, and setup.
In other words, a single piece of software can be utilized to take care of all of the operations that a business needs to perform at any time. An end-to-end field service management system is a term for software that provides end-to-end solutions for processes from the beginning of a workflow, right until the very end. In the case of a service job, an end-to-end system provides workflow solutions from the initial customer contact to the final payment. It delivers a complete solution without the need for additional software to support it. This eliminates any unnecessary steps in the end-to-end process and, in turn, enhances the efficiency of businesses.
Tracing the Journey: End-to-End Workflows
When you first set up shop with your new small business, there are many things that you might have handled entirely on your own. The workloads are contained, and you can accomplish plenty. Besides that, many small business owners want to get to grips with their own workflow when they are first setting up. However, it will become necessary over time to add more employees and to use an end-to-end system to accomplish business goals.
Ideally, you will want to have a seamless workflow that uses end-to-end solutions to track every process that is accomplished within your business. One department should always be capable of communicating with another. When there is a snag or hang up in any part of the process, all parties need to be able to reach out to one another and find a solution to the issue.
You can see how well this way of getting things done works when considering the case study of a company like Southwest Industrial Electrical. The company has been in operation for more than 40 years, but they have had to overcome their own set of challenges. What they noted as a major problem for the business was a tendency to double up on certain pieces of work. Inadvertently, this led to a slowdown in productivity and hindered the ability of the business to get things done.
Southwest Industrial Electrical found itself very disorganized and unable to reach customers effectively. However, when it began to use end-to-end solutions, the company found that it could handle its workflow and meet the needs of its customers better. Things quickly turned around, and Southwest Industrial Electrical found itself back on the right track.
End-to-End System: The Backbone of Modern Enterprises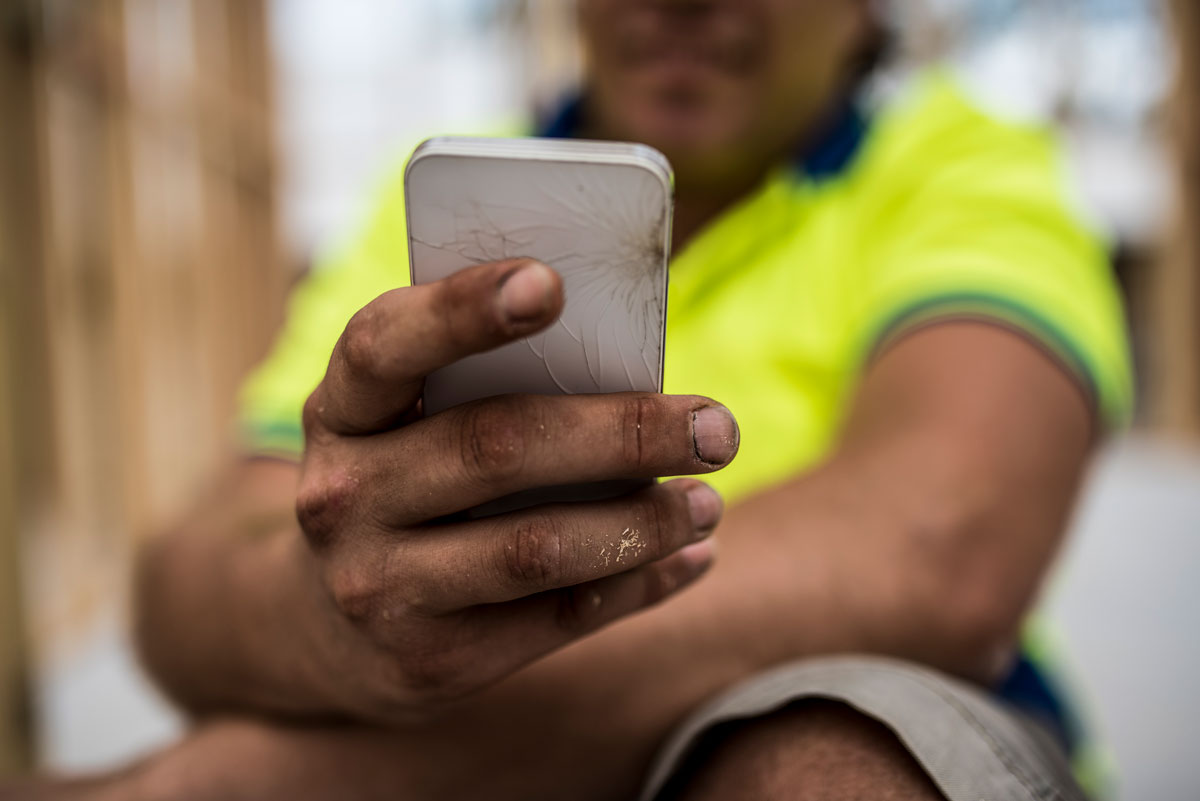 The most well-run businesses today simply cannot carry on without the ability to use an effective end-to-end system. The processes performed by modern businesses are so complex, that it is necessary to bring those processes together using complete field services management software. It's fair to say that a properly run end-to-end system is the backbone of a modern business.
In many cases, a business must bring various systems and software products that it is already using under one roof. As of 2022, the average enterprise was using approximately 130 software-as-a-service (SaaS) products to run its operations. It might be necessary to keep some of these products for specialized operations and projects. But it is also likely that at least some of these products can be consolidated into a singular product, that can be far more useful than the multitude of other products currently in use.
Navigating Projects: The Role of End-to-End Project Management
Putting a specialized team on each product is simply not realistic. It's good to have a few people who are well-trained in the work that they are doing, but it is also important to allow the entire organization to pull in the same direction. This is why the concept of segmented workflows has fallen by the wayside in favor of a consolidated workflow system that allows more work to be completed.
So, what kind of project management tools are the most successful enterprises using in 2023? Some of these tools include the following:
Simpro - Managing every aspect of your business has never been easier. When you use Simpro, you can keep an eye on every process from initial customer contact to final invoicing. The software has a specific focus on helping those who work in the trades, such as plumbing, construction, HVAC and more.
Service Titan - Software users have said they can optimize their workflows, and make the growth of their business even easier than before. This software also makes it easier to modernize the trades business that you work in. You can work with tools to provide the experience that your customers have come to expect.
Jobber - You can manage all of your customer communications and business operations. You don't need previous software experience to use this tool successfully. It is built to work well for you no matter what.
These are just some of the end-to-end solutions that field service businesses are using in 2023.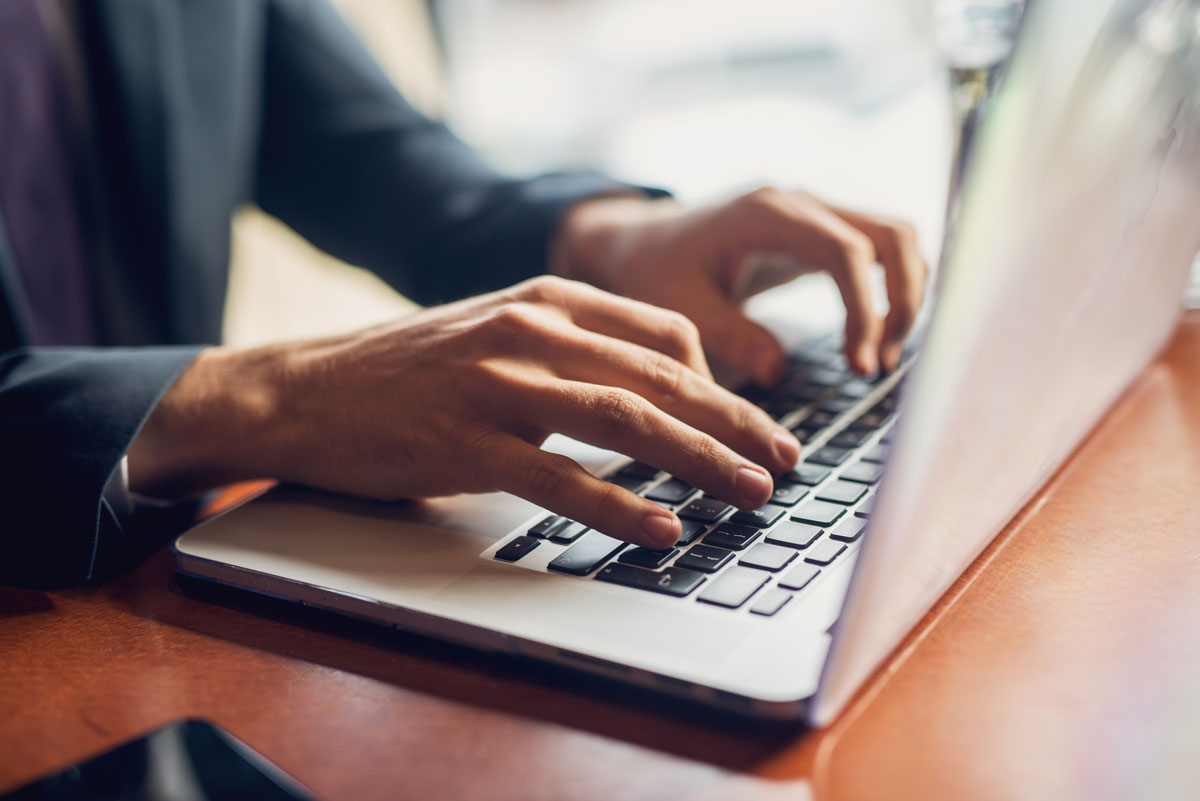 Key Advantages of Embracing End-to-End Solutions
What are the major benefits of end-to-end solutions? You should be asking yourself questions like this before embracing a new way of running your business. Fortunately, there are plenty of reasons to consider embracing end-to-end solutions. These include:
Fewer redundancies
The less time you have to spend redoing work that you have already done, the better. No one likes to circle back to work that they have already accomplished. It is frustrating and wastes everyone's time. With every part of your business working seamlessly together under one software solution, you have more opportunities to automate and support the end-to-end workflows and sharing of data from one end of your software to the other. For example, in Simpro, Data Feed helps you optimize the efficiency of your business by automatically reviewing incoming business data such as a service request form on your website, and then creating a corresponding action in Simpro.
Seamless integration also helps you increase the efficiency of your business. Take the integrations between Simpro and accounting software such as Xero, MYOB, Sage or QuickBooks. These integrations enable you to transfer customer and vendor information with the click of a button. This not only saves your team time, but also minimizes the risk of inaccurate data. Data Feed and accounting integrations represent just two of the many automation processes available within Simpro because it is an end-to-end cloud-based solution.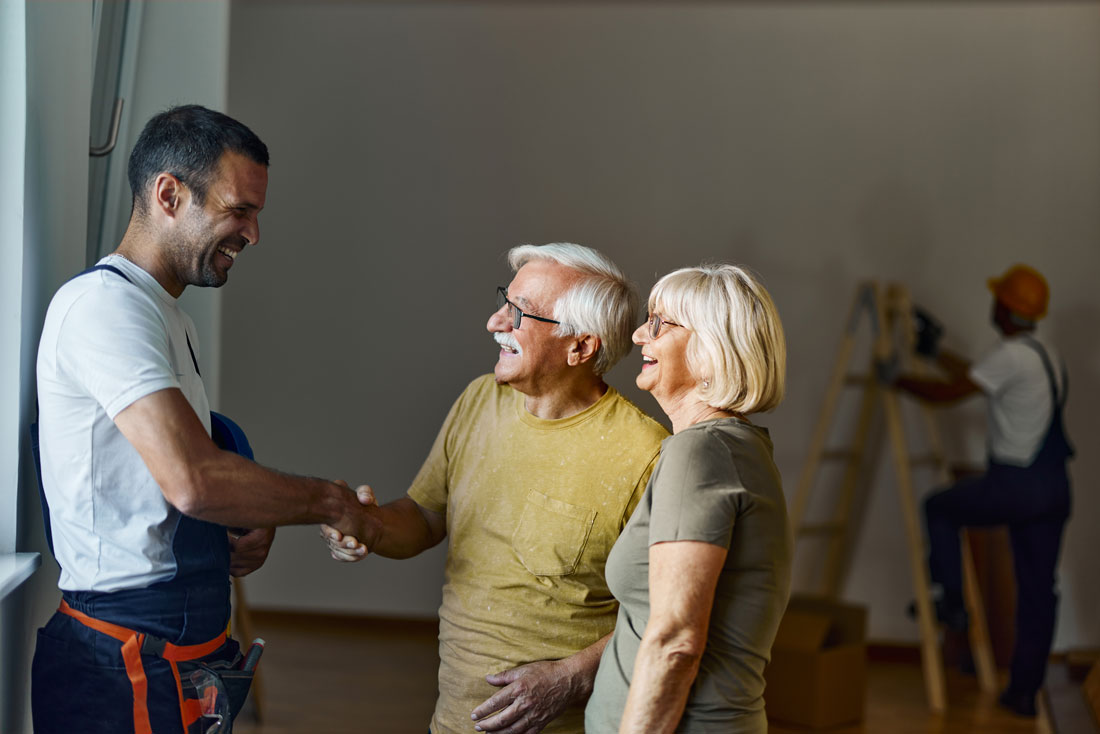 Better customer experiences
Customers appreciate it when everything goes to plan. When they've built trust with a business, they are more likely to return for further work in the future. A business that has adopted end-to-end project management is exactly the kind of business that will earn customers' trust.
Improved data insights
Don't forget that you also gain better data insights when you use end-to-end project management. You can see every relevant piece of data about your processes. You can take all of those pieces of data and apply them to refining your approach to selling directly to your customers. Data is worth more than any other known resource, and it is essential that you protect the data that you have already obtained, and work to obtain even more of it. End-to-end solutions make that easier to do.
A cloud-based end-to-end solution collects information from your everyday workflows creating one secure and centralized location for your data. The data collected will enable you to run comprehensive reports helping you identify what needs improvement in your business and which jobs or projects are making or losing you money.
For example, reports such as the profit and loss summary report will help you examine the margin of profitability on invoiced jobs in a specific date range. While other reports, such as the Job WIP report and the Cost to Complete report, will help managers keep projects profitable and on track. This detailed information from all aspects of your business will support you in investigating inefficiencies and highlight potential changes you may need to make in order to optimize growth.
Implementing and Optimizing End-to-End Solutions
Moving from a fragmented system to a comprehensive end-to-end system is not something that is done overnight. That said, there are a series of steps that you can take to gain ground on your objectives. A few of the steps that you should follow include:
Create goals you seek to reach.
Establish roles and responsibilities for everyone in the organization.
Document all processes.
Refine your processes as necessary.
There may be some resistance to making changes to a more comprehensive system. However, you should provide them with plenty of reasons to carry forward with your plan to create better systems for the organization.
Conclusion: The Indispensable Nature of End-to-End Solutions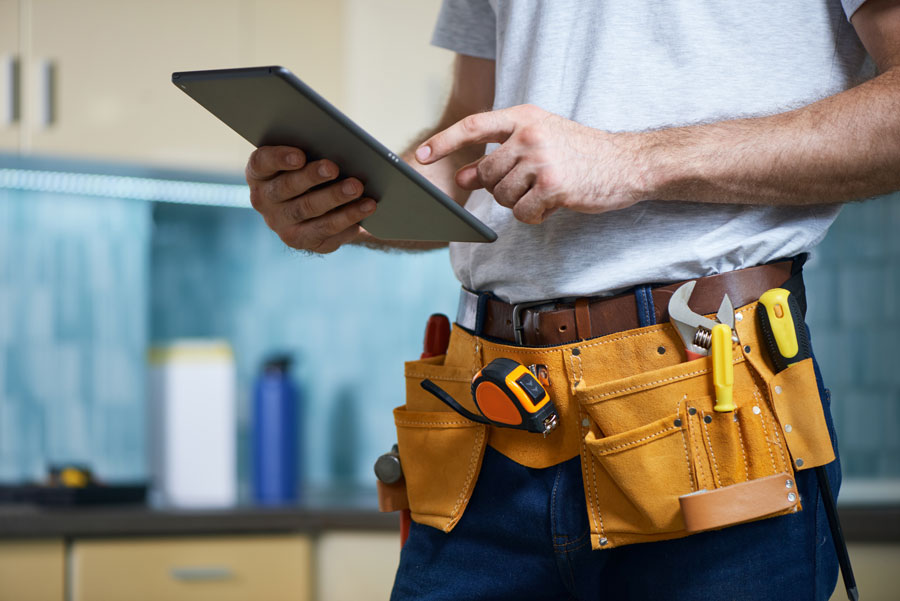 There is no question that creating end-to-end systems is by far the best way to keep things up-to-date. It's not only a good way to stay a step ahead of the competition, but it might soon be the only way to remain above water in the world of business at all. Keep that in mind as you contemplate the different systems that you may use for the growth of your business.