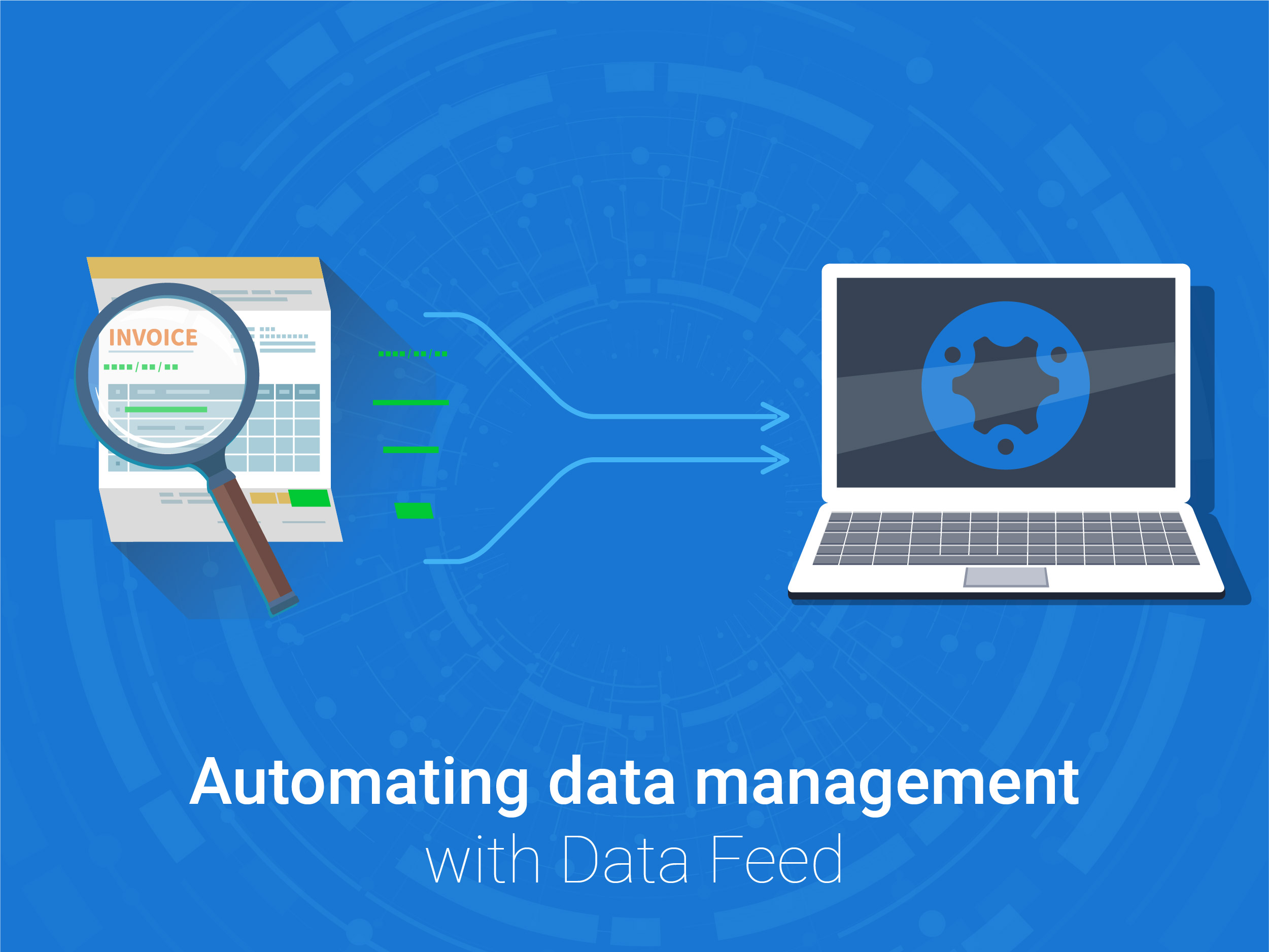 As more businesses continue to learn about the benefits of a central operating system and a single source of truth, many are also searching for ways to collect data more efficiently.
Simpro is helping the data collection cause with Data Feed - a feature that automates the collection and allocation of information from emails into a Simpro system.
By automating some manual entry using this Simpro tool, users can see powerful benefits over time, like:
Less time spent entering information, and more efficiency as a result.
Improved levels of data accuracy and consistency across a business.
Elimination of time dedicated to verifying information.
Better insights gained from reporting and business analysis.
To help businesses understand the power of this Simpro feature, we've completed a product profile below. Check it out to learn more!

Data Feed is a feature that can be set up in Simpro Enterprise systems.
It is a tool that will automatically strip structured data from emails and attachments, and then allocate that information into Simpro.
The automation is useful for businesses who:
Always receive specific emails or documents in the same format, such as contractor work orders or supplier invoices that have not yet been specifically formatted for a direct import into Simpro.
Create leads, quotes, jobs, or more using online forms on a company website.
Want to automate workflows between Simpro and other systems without building an integration.

Simpro Data Feed extracts compatible data from emails and attachments forwarded from an external mail client. Attachments need to be machine-readable in order to be compatible with Data Feed - PDFs, CSVs, Excel spreadsheets, and text files are good examples.
Simpro staff help users set up Data Feed. They work with users to define how data is extracted - including what data is extracted from which emails and attached documents, and which workflows are triggered in Simpro based on that data.
Data Feed can be set up to create the following workflows in Simpro using information extracted from an email or document:
A new lead
A new quote
A new job
A new supplier invoice and/or receipted purchase order
A new task
Businesses can optimise their use of the Data Feed tool by:
Ensuring consistency in their data - emails should be formatted the same way, every time.
Labelling their information in source documents - i.e. specifying what information is a date, reference number, description, etc.
Email data in a system-sourced document format - PDF, CSV, TXT and XLSX files are the best.

We created this feature to improve the speed at which data can be collected and processed in business.
Simpro has heard the calls for more efficiency in data entry and more opportunities to extract data from systems that are not currently integrated with Simpro.
Data Feed enables Simpro customers to have a one-way integration with systems that can send emails or documents in a structured data format. This creates optimal efficiency surrounding data entry and information processing in Simpro by extracting and ingesting information automatically.

Data Feed can start new workflows, update records and process information in Simpro.
Here are some suggested use cases:
Creating a job

If businesses have system-generated work orders that are consistent in formatting, then Data Feed can be set up to help automate creating a job with information received via email.

Additionally, if there are other internal systems that also create job requests to push to Simpro, like asset management systems, or monitoring systems, then Data Feed can also receive this information via email and create new job workflows.

Receipting a Purchase Order

This is for those users who receive a large volume of invoices from a supplier who is not currently integrated with Simpro. Data Feed can be set up to extract invoice information from emails and ingest it into Simpro.

Creating a new lead

For users who receive lead information via email from external websites or marketing systems, Data Feed can extract the information and start new lead workflows in Simpro.
Want to explore whether the Simpro Data Feed can be used to improve your manual entry, data collection and information processing in Simpro? Request a consultation today!