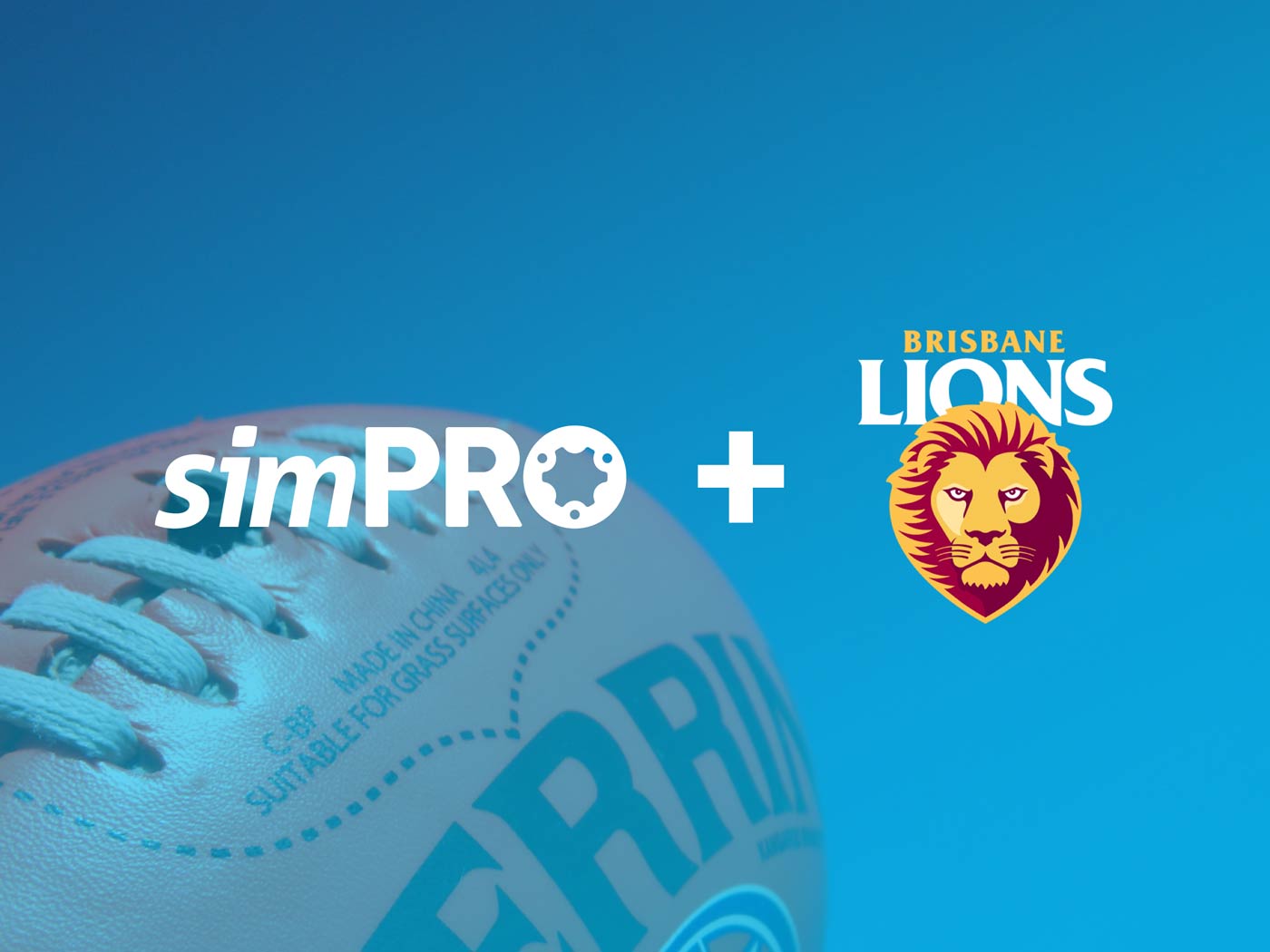 Simpro, a leader in software-as-a-service (SaaS) solutions for the trades industry, today announced it will become an Official Partner of the Brisbane Lions. The two organizations came together on the basis of their shared values, Queensland roots and strong links to community.
"We're thrilled to be an Official Partner of the Brisbane Lions," said Sean Diljore, Simpro CEO "As a Brisbane born and bred company, it is important for us to align with, and support, other strong Brisbane brands. The Lions share many of the same values that guide our company so we consider this partnership a great match. We're looking forward to supporting the Lions as they continue their incredible 2022 season."
Brisbane Lions CEO Greg Swann welcomed Simpro to the Brisbane Lions partner family.
"It's fantastic to see a progressive, Queensland brand like Simpro partnering with our Club," Swann said. "The Brisbane Lions continue to focus on innovation at the heart of everything we do and partnering with brands like Simpro allows us to continue to work with people who share the same appetite for continual improvement and growth."
About Lions
The Brisbane Lions were formed on 4 July, 1996, when the AFL approved a merger between the Brisbane Bears and the Fitzroy Lions. The club was officially launched on 1 November 1996 and joined the national competition in 1997. It was the first union of two clubs in VFL/AFL history - the perfect combination of an emerging force, full of youthful enthusiasm and energy, with a proud foundation club, overloaded with history and tradition.
The Lions are the most successful AFL club of the 2000s, appearing in four consecutive Grand Finals from 2001 to 2004 and winning three premierships (2001, 2002, 2003).
They were a foundation team in the AFL Women's competition in 2017 and have featured in three grand finals in that time, winning the premiership in 2021.
Off the field, 2022 saw the Lions break their membership record for the second year in a row, reaching 40,453 members to date.
In late 2022, the Lions will call Springfield, west of Brisbane home with the completion of Brighton Homes Arena. An $70 million Training and Administration Facility which includes the development of a high-performance training and support center for both men's and women's teams with the specially designed equal facilities a first of their kind in Australia.
About Simpro
Simpro is a global software company providing world-class field service management software solutions to trade and specialty contracting industries. With over 200,000 users in Australia, New Zealand, the United States, Canada, the United Kingdom, and Ireland, our verticals broadly include security professionals, plumbers, electricians, HVAC, solar, and data networking.
Led by CEO Sean Diljore and headquartered in Brisbane, Australia, Simpro's cloud-based software streamlines field service workflows to increase efficiency, improve cash flow and enable business growth. Simpro has more than 7,000 clients and 450+ employees over five global offices.