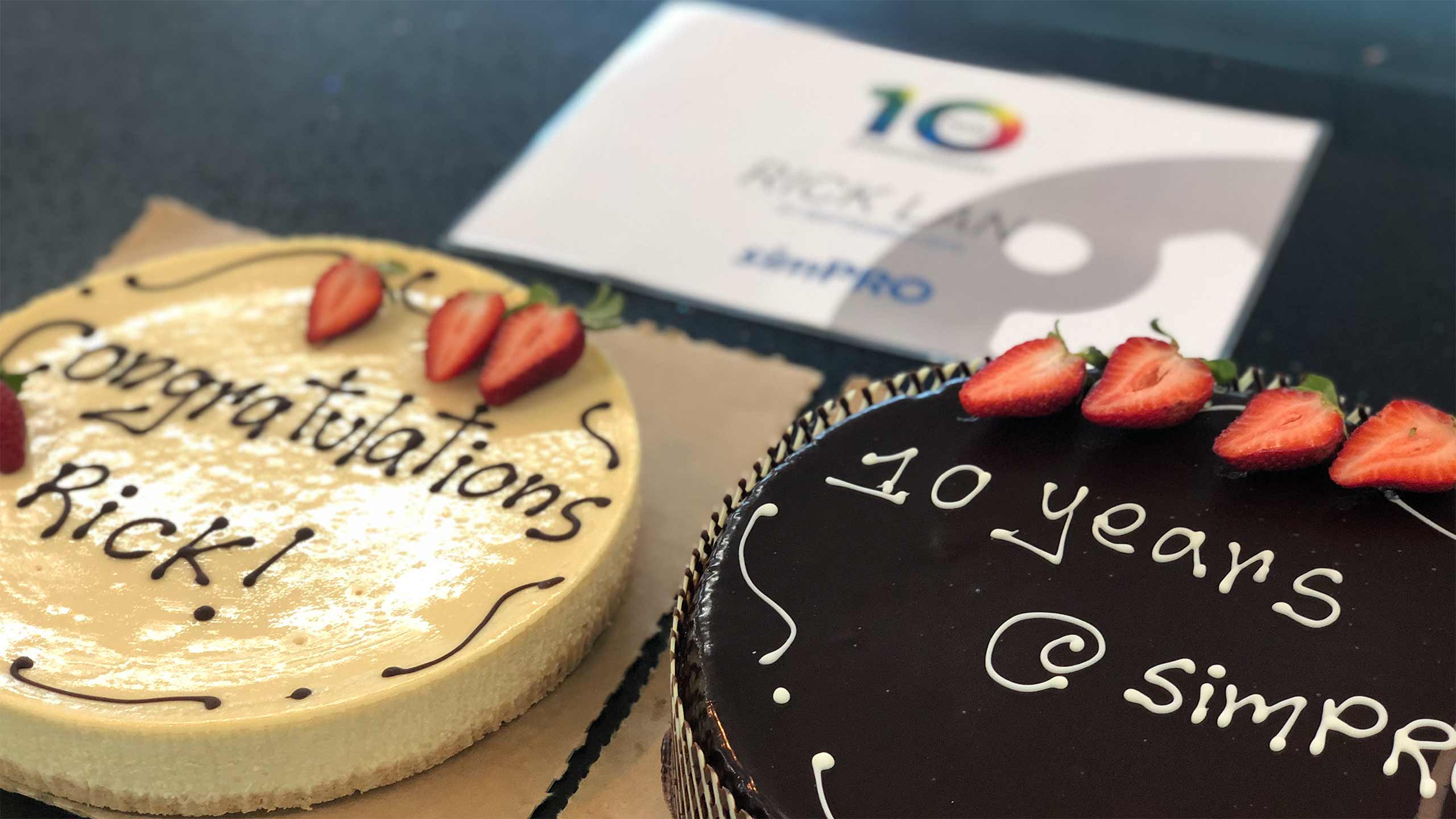 Imagine it's the year 2009. You own an iPhone 3GS, you've finally made the switch from Myspace to Facebook and Google has just launched real-time search.
A lot can change in a decade, especially in the world of technology and software.
One person who knows this better than anyone, is Simpro API Team Lead, Rick Lan, who has just celebrated 10 years working for the company.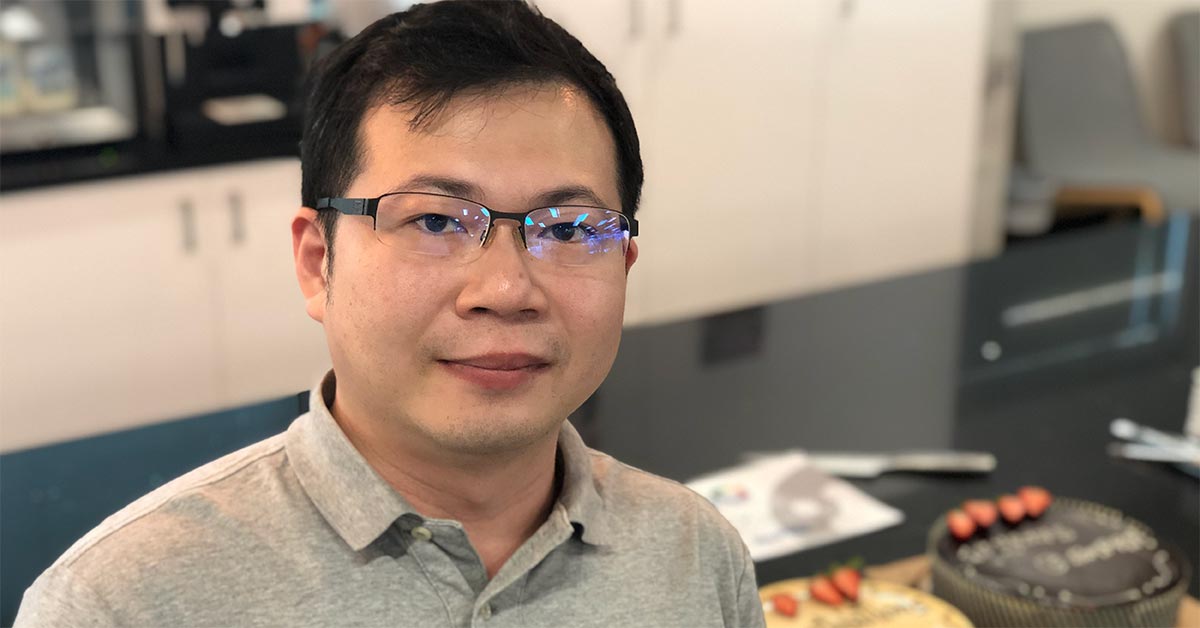 In the time since Rick started at Simpro, the company has expanded internationally into three more countries and the development team has grown from 5 to 27+!
To recognise Rick's achievement we sat down to ask him about his time at Simpro.
Tell us about your role as an API Team Lead at Simpro, what does day-to-day look like?
"API is a rather small team here at Simpro, so being an API Team Leader is just like a regular developer. We do pretty much everything from communicating directly with customers (we have a forum where we can speak with external developers), to making decisions for every API related change."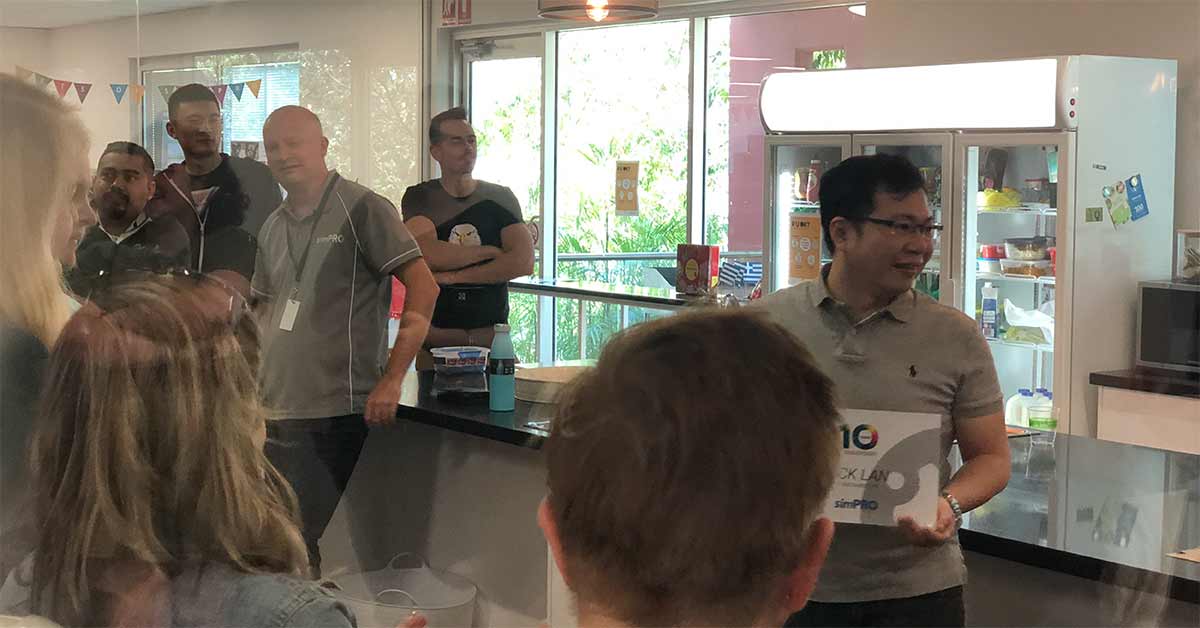 What do you enjoy most about your role?
"API is small and new, so when we started this project we were able to decide everything on our own, this gave us the opportunity to learn and use cutting edge technologies. And, because the timelines are tight, the developers in the API team are highly experienced, which means I can upskill from them."
10 years is a great milestone, how do you feel about reaching this anniversary?
"Time flies, I can't believe that it's already 10 years."
What are some of your favourite memories of Simpro?
"Writing the form module from scratch for version 11, working late with other developers to prepare new releases, and having a Quake/Far Cry game night."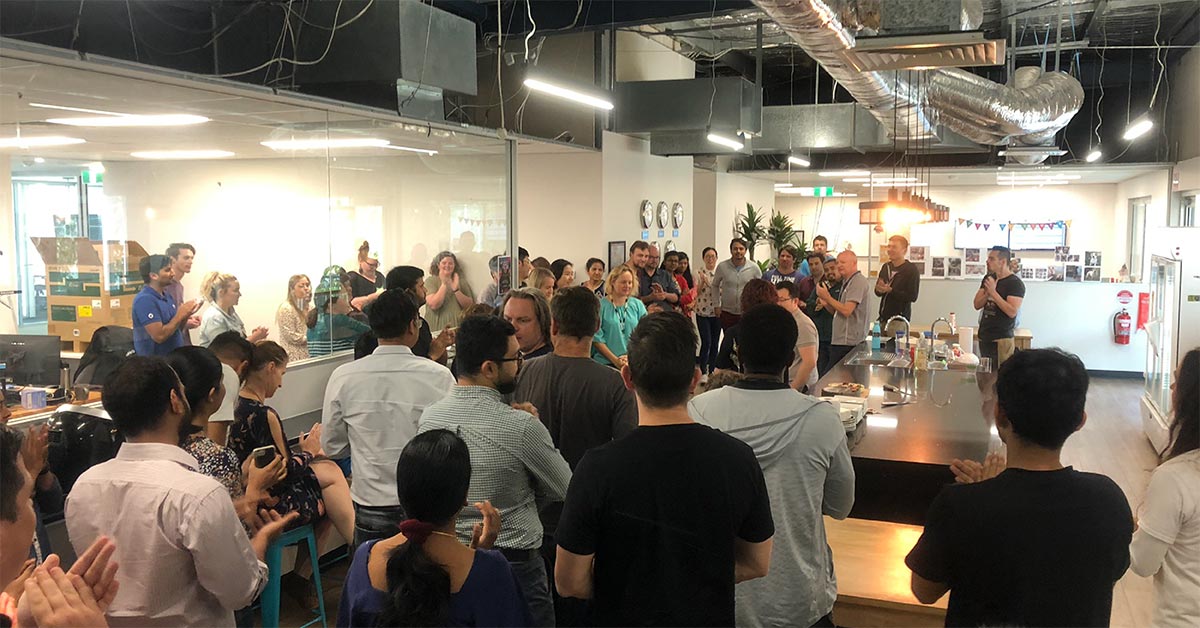 What is the best work perk at Simpro?
"Always having new challenges and opportunities to learn new technologies. And, it's close to home."
Simpro People Operations Manager, Sonja Neal said the milestone was an amazing achievement for Rick and the organisation.
"It's about the people we bring into the company, watching them enjoy what they do and learn new skills to be able to move into new roles within Simpro," she said.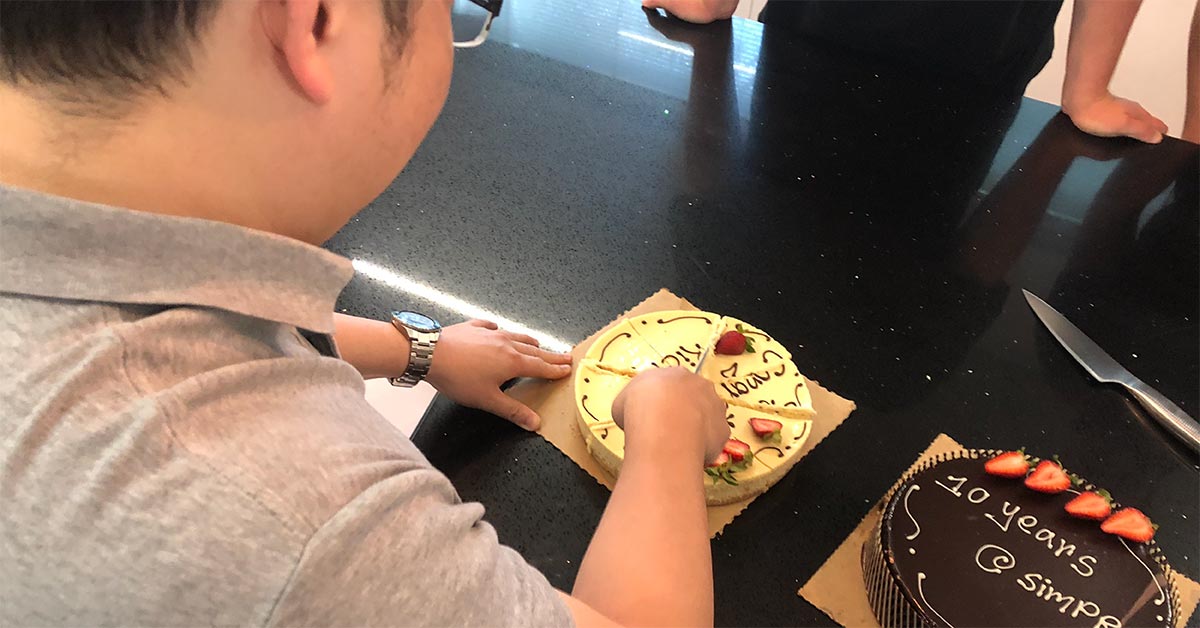 So what are the attributes Simpro is looking for in their simPEEPS?
Sonja said Simpro doesn't just look for people who fill the basic skills for the role advertised. But people who are also, "willing and able to learn more skills along their journey, are passionate and enjoy what they do, and are willing to take the initiative to tell us what else they can do."
If this sounds like you, and you are keen to become a part of the Simpro atmosphere, we may have something for you. Check out our Careers page today to see current opportunities available at Simpro.