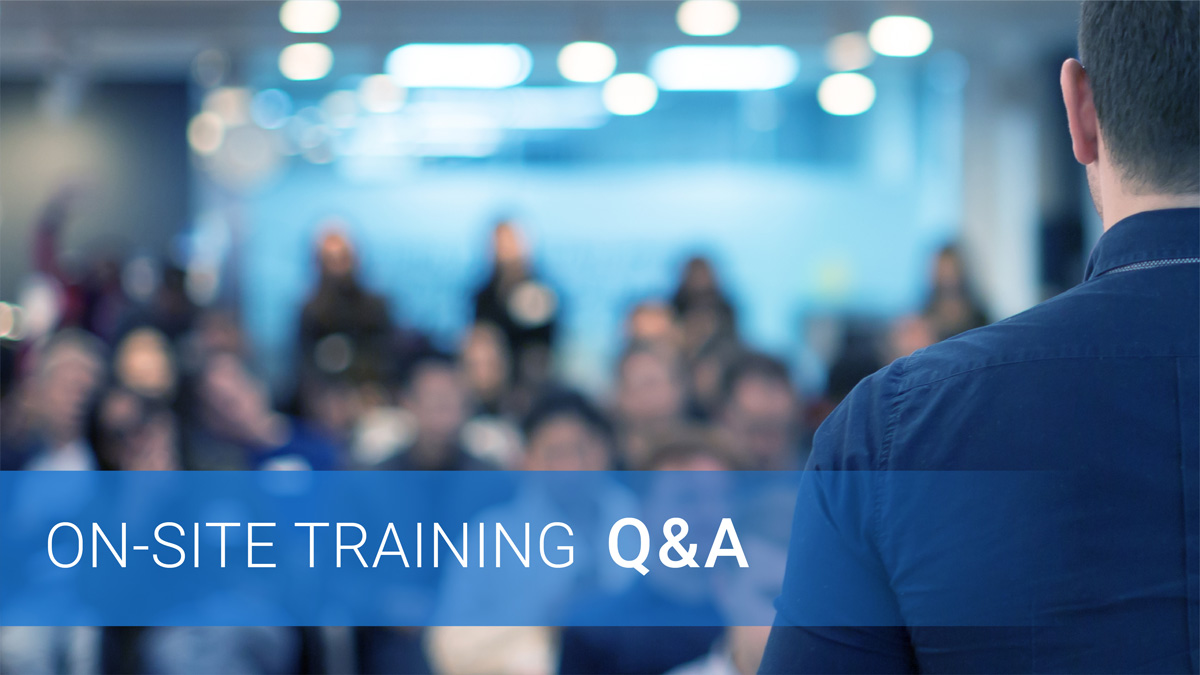 On-site software implementation and training is a significant investment for any organization, and for good reason. Quality training that is tailored to your field service business is one of the best ways to get the most out of your new software system.
As you are preparing for Simpro implementation, you may have a few questions:
How does Simpro's on-site training work?
What are the benefits of on-site software training?
How can I ensure I'm getting the most out of this investment?
We've got all the answers to your software training questions, and more.
How does Simpro's on-site training work?
Our Implementation Consultants are there to help ensure that you are getting the most out of your Simpro system. We work closely with you to understand what kind of training will work best for your team. With that knowledge, our Implementation Consultants can then design a training session that meets your needs.
If you want to bring our team onsite to train your staff, think through the gaps you've found in your business or the areas where your team tends to struggle. This will help you decide exactly what needs to be covered in your on-site training session.
Is there a particular Simpro feature you want to implement? Are your services expanding, and so you need help with organizing your workflows in Simpro to cater to new processes? Based on your unique needs, your Implementation Consultant will design the training session that will best help you get started with Simpro.
What are the benefits of on-site software training?
There are many benefits in bringing a Simpro Implementation Consultant onsite to train your staff:
More time to cover topics without a lag between sessions
Increased interaction between the Implementation Consultant and your staff
Ease of feedback in terms of concepts that may need more time and attention
Another benefit of on-site training is that you receive a personalized learning experience. From your office staff to your field staff, all Simpro users can benefit from on-site training. Simpro Implementation Consultants are highly-experienced and can show you both the basics of Simpro as well as ways to take our workflows to new levels of efficiency.
How can I ensure I'm getting the most out of this investment?
There are three recommendations we strongly suggest as you prepare for your on-site training experience:
1. Create a positive atmosphere on training day
Remind your staff about the value they'll receive from this session. Sure, refreshments may bring people through the door, but the idea that they'll gain knowledge of a new tool that will make their work easier will keep them in their seats.
2. Make the training session mandatory for necessary team members
This is important to ensure that you are getting the best return on your investment. On-site training is no good to you unless your team actually shows up to learn! So, make sure you let your staff know that they need to attend this session.
3. Have your staff think about questions before training
If you know that some of your staff might struggle with new technology, encourage them to think about their issues and write down questions in preparation for the day of on-site training. This ensures that they get answers and a resolution to their problem so that you can get back to those optimal levels of productivity and streamlined workflows with Simpro!
Learn more about our on-site training and other training options on the Simpro website.