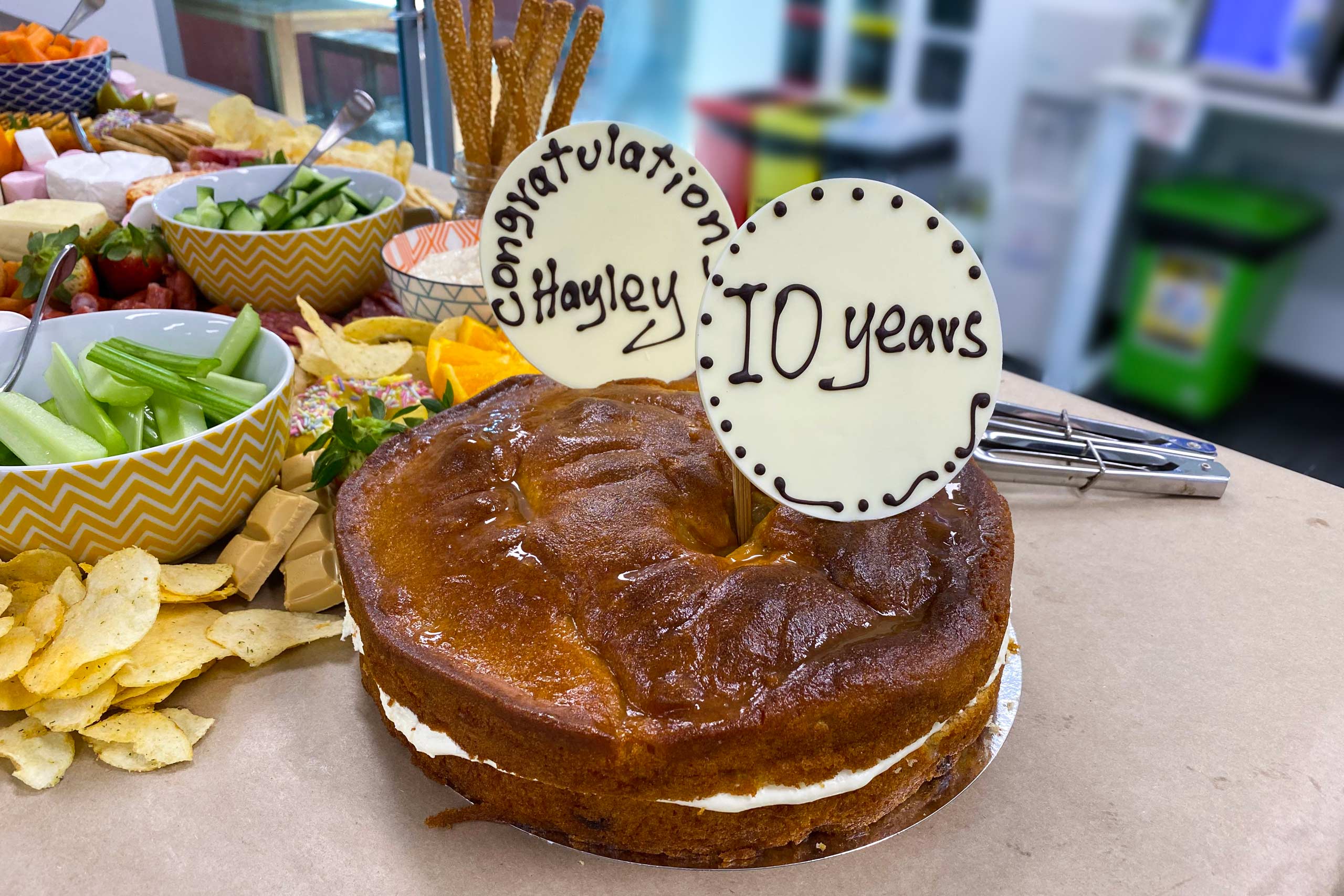 As Simpro Administration Manager (Australia), Hayley Roberts, has achieved a lot in her 10 years with the company. From hand writing the first administrative procedures to being part of Simpro's exciting growth, Hayley is an integral part of the team.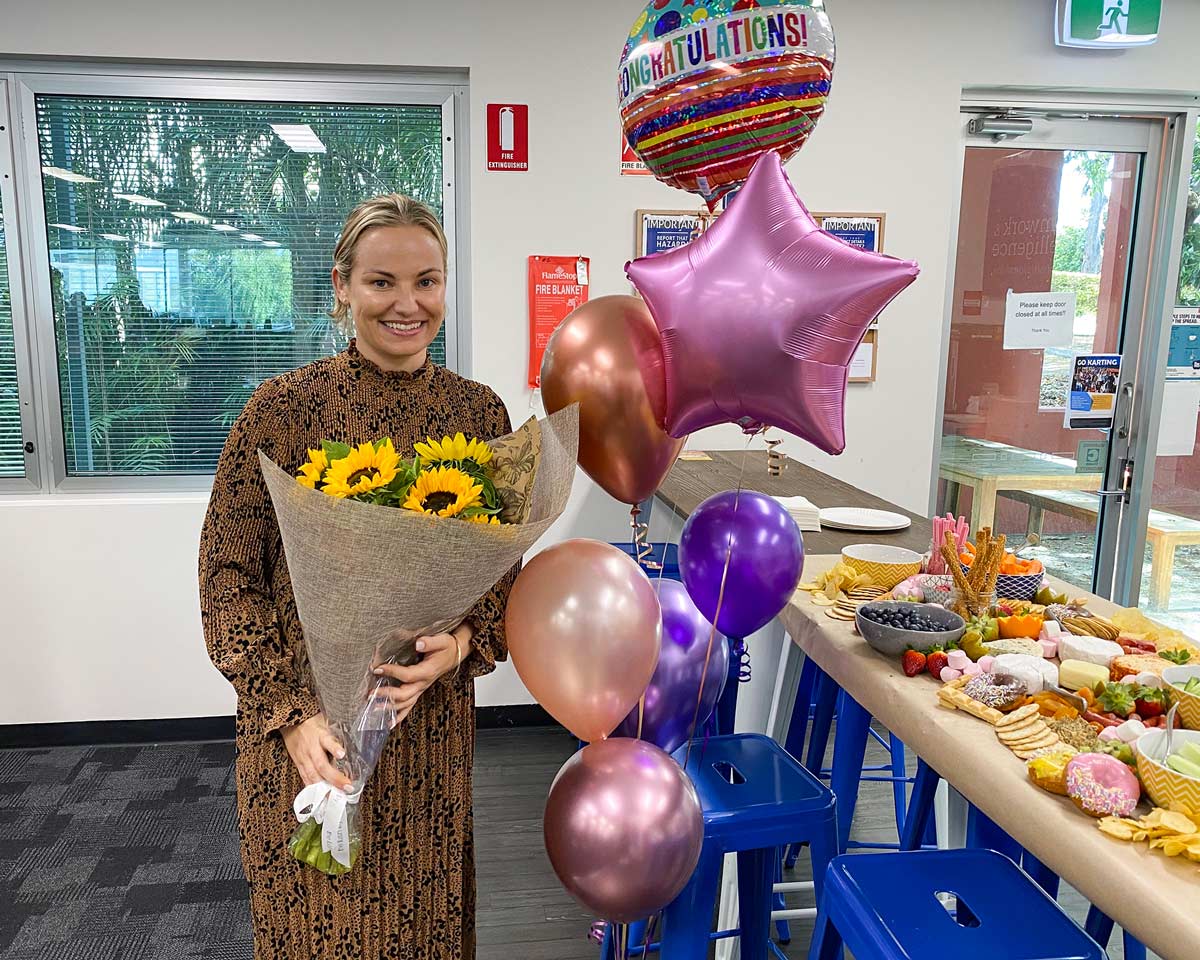 We caught up with Hayley to chat about her 10 years with Simpro and some of the highlights she's experienced throughout her journey.
What is your day-to-day like at Simpro?
"I often think when people imagine an Admin Team perhaps they see boring people undertaking tedious tasks, updating spreadsheets from nine to five. Of course the procedural and compliance related tasks are important, but central to all the accounts work is a focus on how we deliver what we do, and customers are at the core of that.
"Day-to-day I support my team to enable them to support our customers and ensure those interactions flow properly through as accurate metrics.
"Everything from recruitment and training to improving systems and procedures to problem solving a situation with a customer."
Do you have a favorite memory from your decade with Simpro?
"There's too many to count, but celebrating the capital raising of 40 million was such an exciting time, particularly as prior to that we'd existed as a bootstrapped company with huge limitations on how much we could invest in resources.
"The capital raising allowed us to just go out and spend money for growth and really was such a game changer."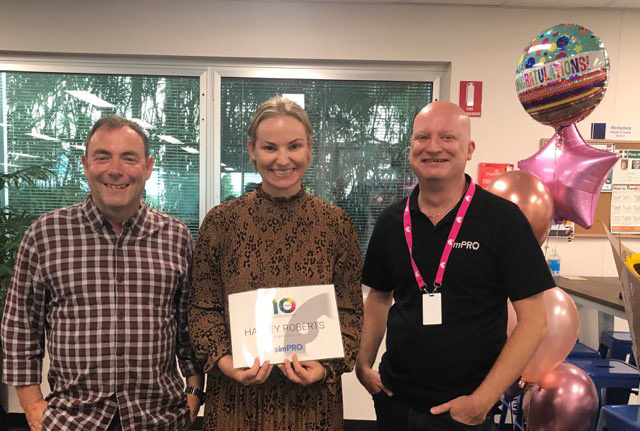 What is one thing that has changed the most in your time here?
"Automation of process and procedure, with the introduction of integrated internal cloud-based systems.
"Technology and automation have come a long way in the last decade and as a manager in a SaaS world, things are certainly much easier these days, particularly with reporting.
"I remember when I went off on maternity leave for the first time at the end of 2012, I spent the month before hand writing up the very first of the Simpro administrative procedures. Probably 20 all together, and up until that point they hadn't existed. Everything had been in my head. It reminds me of how far we've come and these days we have a team dedicated entirely to process and procedure and ensuring the compliance and delivery around all of that."
What is the best 'work perk' at Simpro?
"I know it's cliche, but the people are my work perk.
"Being cloud-based, I'm lucky to be able to split my time between the office and home but I have to say, I love my days in the office and doing work life with my Simpro family.
"The office is my happy place."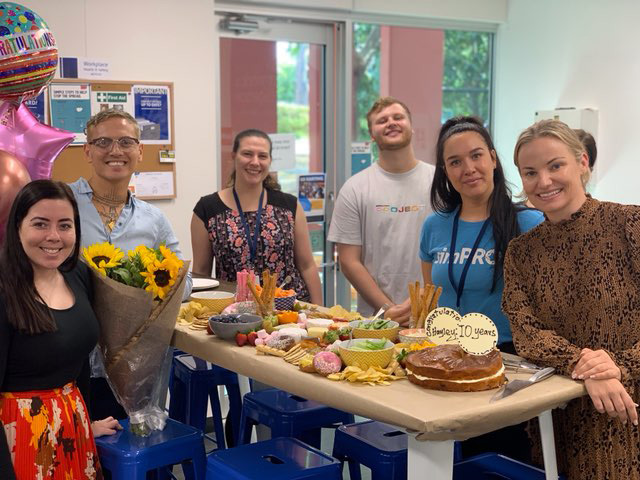 10 years is a great milestone. How do you feel about reaching this anniversary?
"Proud. Undefeated. Joyful. Nostalgic. Reminiscent.
"If I'm honest, relieved in some ways that certain phases and moments in time are in the past. But most of all, just really grateful to be in a role after this many years and still feel appreciated, respected, challenged.
"There are many people past and present who have contributed to that success. They know who they are."
What piece of advice has helped you the most over your 10 years?
"A previous manager once told me I should understand why I do something, instead of just knowing how.
"It changed my perspective on a lot of things, and it helps to challenge the way you are doing something: Is it the best way? What are the obstacles and how do I overcome them? What is my goal?"
Interested in furthering your career with Simpro? Visit our careers page for available opportunities