Blue Flame Heating Solutions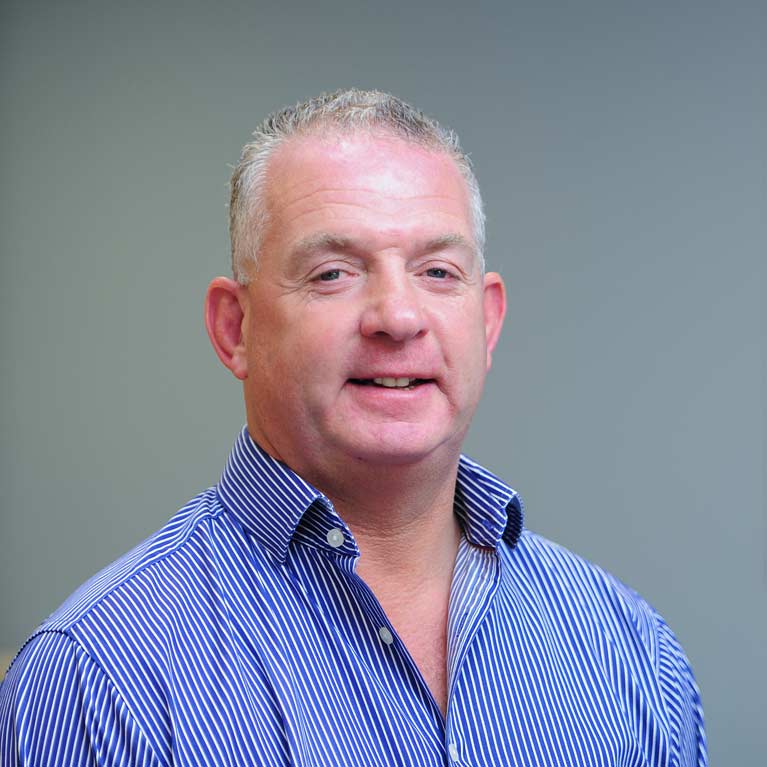 "Since introducing Simpro in December 2018, we have not looked back. By developing and using all of its facets, customer satisfaction, cash flow and above all profits have dramatically improved."
Mark Bolitho, Director
Headquarters
Cornwall, United Kingdom
Industry
Heating, Electrical
Employees
86
Website
About Blue Flame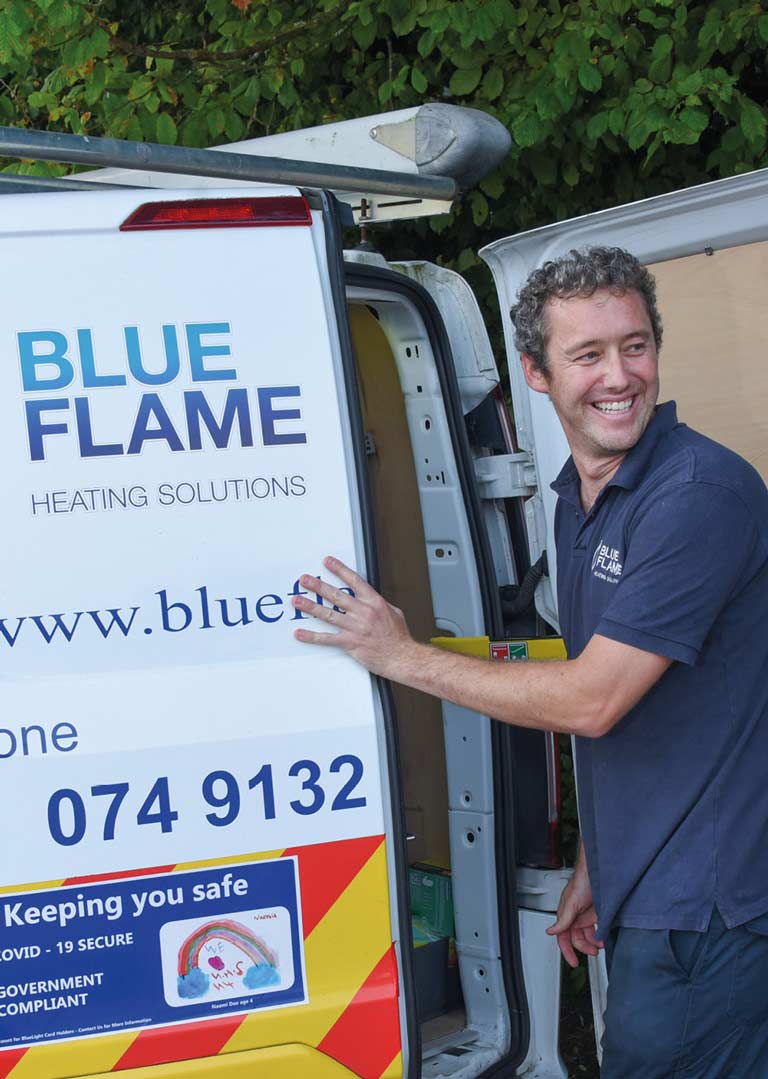 Mark Bolitho and Paul Smith met and became friends while working for the local division of the National Gas supplier (South West Gas). In 1987, after serving their apprenticeships and becoming qualified engineers, they decided on self-employment and left to create their own company: Blue Flame Heating Solutions.
"It was two of us in a van to start with," Mark said.
But with hard work, perseverance, bags of enthusiasm and a passion for delivering a quality service, we grew, slowly and organically, over time. Today, some 33 years later, we produce yearly sales of more than £6 million, have 86 employees and over 13,000 loyal customers with over 24,000 sites between them."
Whilst initially providing their services to the gas sector only, Blue Flame has diversified to encapsulate demand and emerging technologies as well.
In addition to their core gas work (oil and solid fuel heating), Blue Flame also provides renewable heating technologies like heat pumps. They also have a dedicated electrical division that provides services for domestic and commercial customers within Cornwall.
Blue Flame also operates some Social Housing Contracts, with their largest client having nearly 5000 homes. The team is responsible for all the mechanical and electrical systems within them.
"From a small domestic heating responsive repair to a large new hotel plant room installation, we have the expertise and teams to deliver a great service," Mark said.
Last financial year, we generated over 28,000 jobs within Simpro, and it has given us the ability to manage all of them with ease."
The challenges
Previous software lacking innovation
Blue Flame initially moved from paper-based processes and onboarded their first field service management solution in 2010.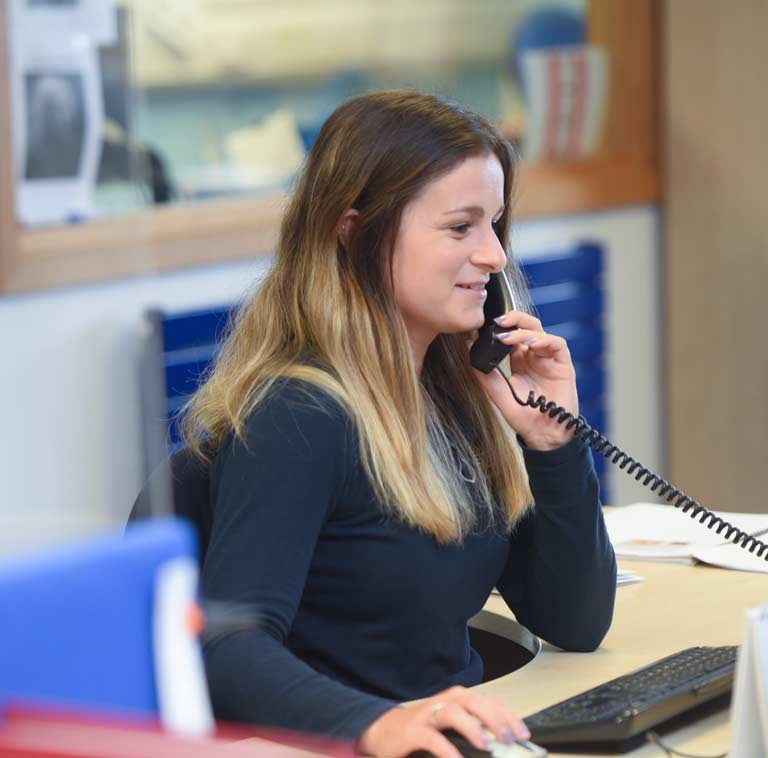 "Our engineers were working off paper, which was really limiting in what we could do efficiency-wise, and it prevented us from expanding because we could only do so much with manual processes," Mark said.
Their initial field service management solution was an improvement on the outdated manual processes of the past. But the software lacked innovation, and it didn't integrate with their preferred accounting package, Sage.
"The original software link between our operations and its own accounting package was poor and did not serve us well in respect of invoicing, [which] is vital to any business. We were sure some invoices just fell into a black hole which impacted our cash flow.
Over time it also became apparent that the software we used currently was not being developed, and new cloud-based solutions offered so much more flexibility and security as opposed to the original server-based system," Mark said.
The results
Significant business growth and an unbeatable customer experience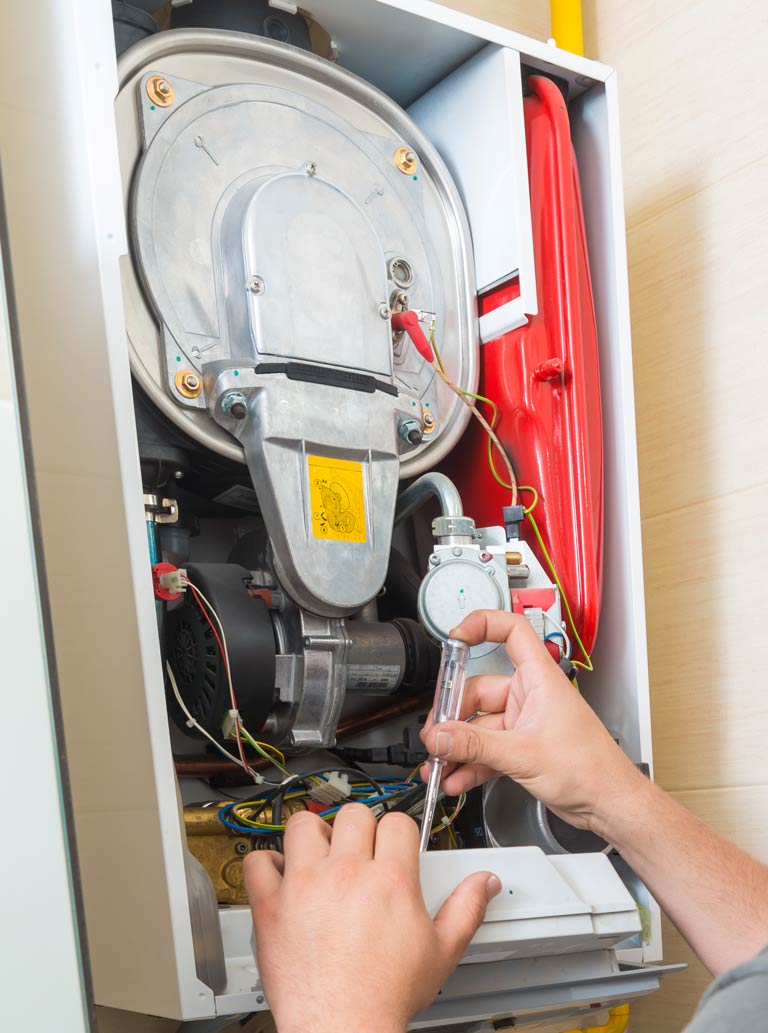 Mark and his team have seen countless benefits since they first started using Simpro.
"We went live [with Simpro] in December 2018, so we've been using it now for well over two years.
We've come a long way in terms of how we use it for our business, and it's great because [Simpro's team] continues to develop and update the software. A number of [these] upgrades are customer-led via an idea's voting system in the Ideas Portal, so you really feel part of its development."
Simpro also helps Mark and his team collect specific details about their assets and run day-to-day operations with ease.
"We use custom fields to keep track of our assets and built a quoting structure that allows us to generate quotes rapidly and get them out quickly, too," he explained.
"All of our recurring invoicing and contracts are in Simpro, as well the forms that go with them."
As a result, Mark and his team now have a centralized location for all of their previously paper-based forms and contracts.
Blue Flame can now also access a complete view of business performance via Simpro's reporting features.
"Before, all of the information about our jobs and assets were spread around lots of spreadsheets, and it was just messy," Mark said.
"For the first time ever, we've been able to look at the work and see how much it actually cost us, which is massive in terms of profit."
Blue Flame found additional business value in Simpro's Maintenance Planner add-on.
"We use Maintenance Planner to look at our pipeline of work we need to do, as well as our sales figures," Mark explained.
"Access to these sales figures and connection with Sage, our accounting package, creates a complete vision of our business performance. We love that Simpro takes care of all our invoicing now, sharing that information with Sage seamlessly."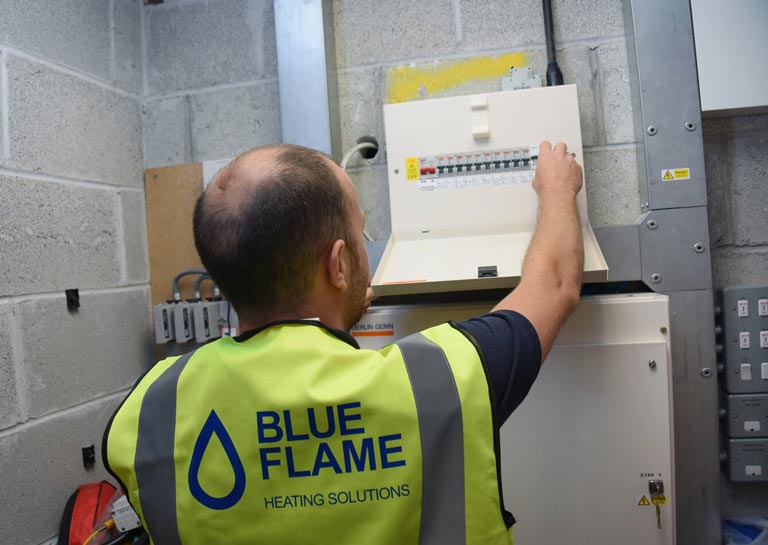 This complete view of business performance allows Blue Flame to forecast with improved accuracy, plan work and manage multiple workflows in the most cost-efficient way.
Mark said that while other platforms offer ways to manage workflows, they don't provide the granular detail that Simpro does to both business stakeholders and customers.
"We're able to provide phenomenal data to our customers," Mark explained.
This detail and complete visibility into jobs and projects in progress provide an unmatched customer experience that drives loyalty.
"It's been a great journey! [Simpro] is a great product, and it's served us really well. We would not hesitate to recommend it," Mark exclaimed.
Word of advice?
Mark agreed that while Simpro is an excellent field service management solution, it takes commitment and a high level of involvement from your own team to maximize and optimize it for your specific business needs.
"We originally set ourselves and continue to do so, specific targets for its usage. It's constantly evolving, which allows us to stay ahead of the marketplace," Mark explained.
You have to put in the effort to learn it. As a standard product, with little input, it will run. But if you put in the time and the effort and use its rich suite of features, you can use a totally bespoke system for your specific business, something most of us could have only dreamed about previously!"
Want to achieve streamlined operations for better business growth like Blue Flame?
Find out how we can support your business.