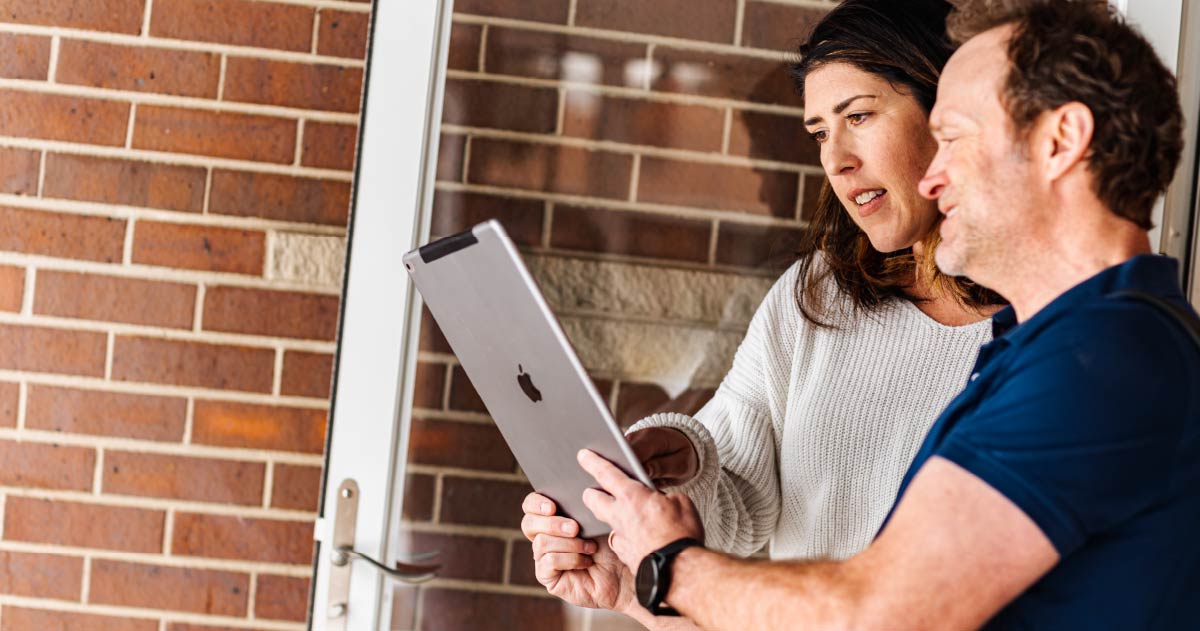 When it comes to job estimation, It's important to strike a balance between offering an affordable service to customers, and keeping profits in the plus. That's one of the reasons why accurate job estimation is vital to sustaining and growing your field service business. The estimations given to your customers need to be well thought out, with good strategy in mind, so that you can price effectively and accurately.
What is Job Estimation in Field Service Management?
The field service industry is known to have all types of of work requests. From a leaky sink, to a broken-down boiler, to large construction projects. Because of the broad nature of work, a "one size fits all" approach isn't going to cut it with job estimation. Job estimation is the process in which you outline the scope of work involved and the cost of a project, including labor and materials. This follows after a conversation with potential customers about what they require, their expectations and what you'll provide. It's important to put together a digital or physical copy of the cost estimate in writing as well, which is sometimes referred to as a job estimation worksheet.
Why is it so important within the field service industry to estimate accurately? Because it allows you to make better-informed decisions about your business and puts you in a better position to forecast what is ahead. No matter the project size, you don't want to reach the halfway point and realize you've underestimated total costs or been weeks off a timeline. There are always going to be some circumstances you can't account for, such as weather conditions and material shortages. But for everything you can see ahead of time, make sure it's accounted for in the job estimation.
The Difference Between Job Estimation And Job Costing
Job estimation and job costing are not the same thing. There are similarities between them in that they both revolve around money coming in and out of the business. But by definition, they are somewhat different.
Job costing is analyzing expenses and income for all of your jobs individually. And while project managers should monitor job costing throughout a job, it is most helpful upon completing the project. It allows you to get an accurate picture of your exact expenses, breaking down materials, labor and overhead costs. The benefit of job costing is you're able to utilize the information to assess similar projects in the future, better. For example, there are jobs that happen on a regular basis that require similar work each time. With job costing, you can analyze and try to reduce costs for that job in the future.
Job estimation is a projected cost based on the customer's requirements, labor and materials. But it's not an exact figure, so the estimate is subject to fluctuation. This means it may change once the work has been completed. This is one of the reasons it's important to be transparent and keep communication open when providing job estimation worksheets so the client understands where costs and time might change. It sets expectations for the customer and your business right from the start.
Why Is Accurate Job Estimation And Costing Important For Field Service Management?
It can feel daunting having to prepare job estimation and costing details for your customers. You want to maintain accuracy but remain transparent with the customer that, given the nature of the work involved, the estimate may not reflect the final costs. There are circumstances that can't be accounted for, such as bad weather and unforeseen site conditions, which then affect the time taken to complete work. Perhaps the customer has asked for additional work, meaning more material and more labor are required. But as long as you make it clear the cost implications and process for requesting adjustments (see our estimate disclaimer for more) and both parties agree, it'll avoid any awkward conversations later down the road.
An accurate job estimation encourages repeat business and leaves a more positive impression on your customers. If you're not regularly providing updates to your customers on the status of a job, or they're having to call the office because of discrepancies in the work all the time, you don't make the best impression on them. Setting expectations at the start of a project around any estimations increases clarity between you and the customer.
Preparing Job Estimation And Costing - The Ultimate Checklist
So when you're ready to put together a job estimation, what's the first thing you take a look at? Let's dissect some of the most important aspects of job estimation worksheets and things you don't want to miss.
Define the scope of the job
No two jobs are the same, especially within the field service industry. Scope out what the job will entail and arrange a suitable time to speak with the customer so you can chat through the details. This allows you to measure the size of job you're looking at in order to estimate accurately.
Identify the materials and labor required
If the right people don't have the right materials for the job, then there's going to be some disappointment with your customers and, admittedly a little frustration felt by the individual or team assigned to the job. Identify what labor and materials are required so you can ensure you'll have everything necessary when the time comes. As well as the appropriate members of staff assigned to the job.
Determine the cost of materials and labor
Once you've established quantities of materials and how much labor is involved, you can determine the costs to you as a business. Materials and labor are a huge part of your business outgoings. So it's important to factor this into your job estimation accurately.
Calculate overhead costs
These are costs that aren't directly linked to a job but still incur a cost to your business. This includes things such as rent, utilities and materials. Some businesses will just add on a flat-rate fee that can range anywhere between 5% - 15%, but it's another essential to include on your job estimation worksheets.
Estimate the duration of the job
You're going to have some jobs that take three weeks and others that take three months. That's just the nature of the field service industry. Make sure you discuss with the customer their expectations, so you can accurately forecast how long the work will take. You can then account for that within the job estimation.
Determine the final cost of the job
Once you've mapped out the costs that contribute towards the final bill to the customer, you can determine what that final number is. It's important to factor in all of your business costs so you can reach an accurate figure.
Best Practices for Job Estimation and Costing
In order to prepare job estimation and costing specifics there are different ways you can tackle it. Let's take a look at some of the best practices when issuing job estimation worksheets to your customers.
Implement the right tools
Just like a carpenter needs his chisel, you need the right tools to be able to provide your customers with accurate job estimation worksheets. You want to be able to estimate strategically and with profitability in mind. A good field service management software tool will help you input job costs, such as labor and materials and analyze cash flow. Meaning you're able to make better-informed decisions and have complete visibility of spending within the business.
Use previous job data to refine future estimates
Nobody wants to make the same mistake twice. Be sure to use any data from previous jobs to refine your job estimation technique. It's likely that similar jobs will come in from time to time. Those are the perfect opportunities to have a look back at what has worked. And maybe what hasn't. If you're continually overspending on jobs and underestimating, you'll very quickly notice it against your bottom line.
Regularly review and update your cost database
Make sure all of your material and labor costs are regularly monitored so that pricing is not outdated. It's good practice to regularly re-visit your cost database so that you can analyze different strategies around your pricing.
Consider all potential costs, including indirect costs
There are costs you'll have to pay as a business owner that will occur weekly, bi-weekly or monthly. This includes things such as rent, phone bills and fuel, among other variables. Although it's not a direct cost to your customer for a specific job, it's still a business cost to you. With any job estimation, you need to factor in these types of costs.
Communicate clearly with your team and customers
Keep communication lines open about expectations when you prepare job estimation and costing. Between internal teams and customers, it's important that everyone knows what's expected and where they stand. If there are any discrepancies or questions your customers may have, they need to know where to address any queries. When you're constructing a job worksheet, it's a good idea to show the breakdown of how you've reached the estimation amount. This helps build trust and confidence with your customers. It's also beneficial to include an estimate disclaimer that clearly communicates the terms and conditions of the estimate and that it's subject to change.
Continuously monitor job costs and make adjustments as needed
Don't be afraid to amend job costs as the work is progressing. There are going to be occasions where more materials are required (and sometimes less!), or due to bad weather or site conditions, your team isn't able to carry out their work as intended. That's all going to affect the overall cost, and the nature of an estimation is that it's going to fluctuate. If you're not monitoring the costs regularly, then you risk under-invoicing work.
Summary
It's important to keep analyzing and adjusting processes within any business, so you can ensure you're working at maximum efficiency. By following this guide you'll find providing job estimation worksheets to your customers a breeze. Take a look at our 9 Job Costing Tips for Field Service Businesses for further information about how technology can help.