Working within the service industry, providing estimates to customers is something you're probably used to. It's important that your customers have an idea of what is involved, especially if it's a large project, and understand the cost implications. But, that doesn't mean the estimates you're providing aren't subject to change. That's where an estimate disclaimer helps!
What is an Estimate Disclaimer?
Whether you are a small business owner or a medium-large business owner, an estimate disclaimer (also known as terms and conditions) provides you protection against discrepancies a customer may have about any change in cost during a job's progress. There are many reasons why costs might change and impact the final price, whether it's due to the price of parts going up or additional requests for work from the customer as the job progresses. Whatever the reason, the estimate should always be treated as exactly that, an approximate figure.
The estimate disclaimer wording should further solidify this. It also provides the customer a clear outline of where they stand and how things can change, setting proper expectations for the customer right from the start. It's a good idea to provide an estimate disclaimer at the same time as the initial estimate. Without it, you risk opening your business up to a lot of uncomfortable situations and discussions with your customers.
Common Types of Estimate Disclaimers
Each type of estimate disclaimer has specific advantages depending on what type of work you're completing for the customer. Let's take a look at a few different estimate disclaimer examples.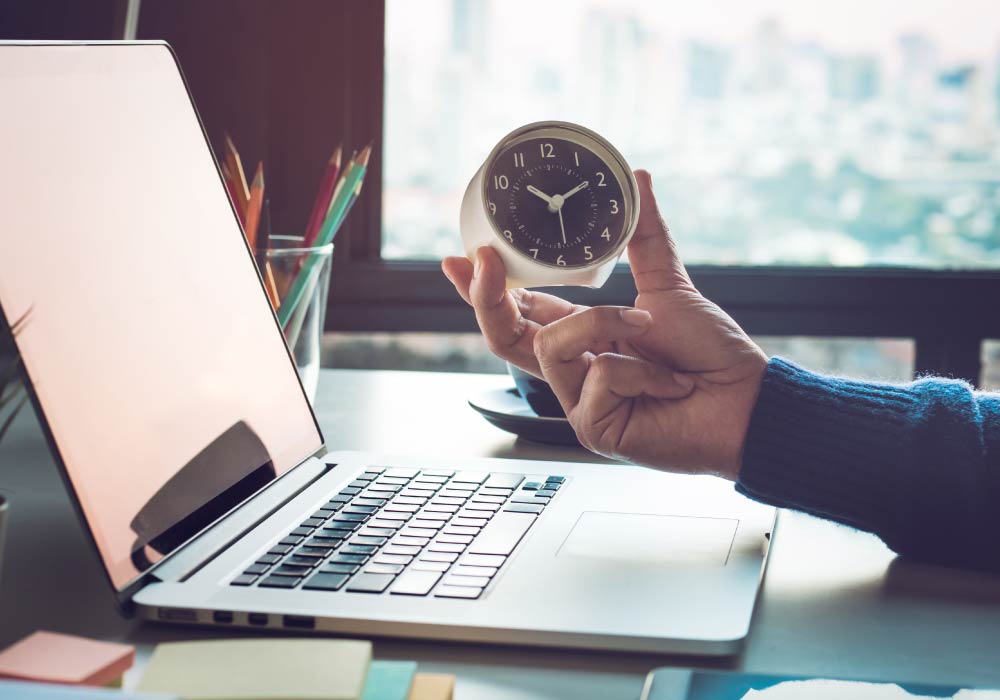 Time-based disclaimer
A time-based estimate disclaimer is a statement that is used to clarify any time-based estimates provided to a customer. The construction industry in particular, time is a pretty critical factor when completing jobs. Creating a time-based disclaimer means that you can avoid misunderstandings by having customers acknowledge that there may be delays that will affect the project timeline and completion date. This includes things such as:
Delays in the delivery of materials. Field staff carrying out work need to have all of the right materials to complete the job. If the materials are delayed then that's going to cause a delay in completed work.
Unforeseen site conditions. There will be occasions when unforeseen site conditions delay a project. For example, there could be work that can only be completed when no one else is present in the building. If your field staff arrive on site to complete work and there are people still in the building, they won't be able to complete that work that day, as planned, and it will likely push back the project as a whole.
Weather-related disruptions. Heavy rain, snow or wind can delay progress since staff can't work in unsafe conditions. For example, the floor may be too damp if there's been rain overnight or they might not be able to complete work at certain heights if the wind is too strong.
Changes in the construction schedule. There can be changes to the construction schedule for various reasons. But, this covers your business in the event that any change disrupts the timeline of the job.
Cost-based disclaimer
A cost-based estimate disclaimer is used to explain limitations of an estimate, and highlights the fact that an estimate can change based on the following:
Cost of labor. This can fluctuate depending on the labor involved, and given the nature of construction work (and any field service work) some circumstances make themselves known part way through a job. In that instance, there may be additional project requirements that change the labor involved that was not originally planned for in the estimate.
Cost of materials. There may be times when additional materials are required, which in turn increases the total job cost.
Cost of equipment. There may be parts of the job that are more complicated or require different sets of equipment than initially foreseen.
Cost of permits. The cost of permits from different agencies can change before the completion of the job that could change the final price.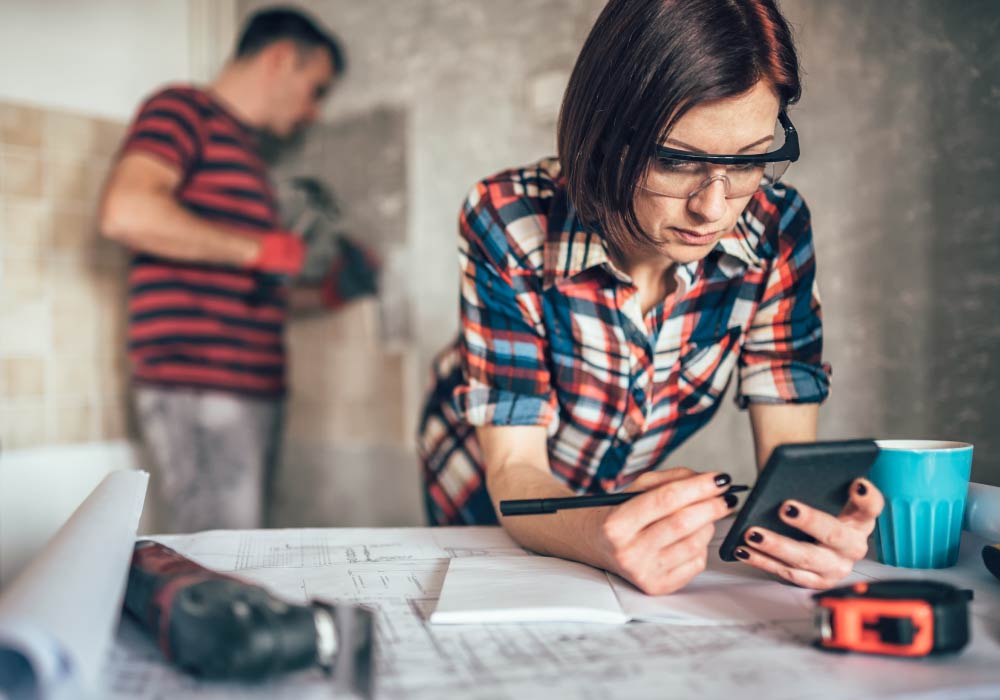 Scope-based disclaimer
A scope-based estimate disclaimer highlights that the project scope might change if there are changes to the project's complexity while it's already underway. This can in turn, change the amount due. This includes:
Changes in the design of the project. The initial blueprint of a job can and may change as time goes by, especially if it's a larger project.
Additional work requested by the customer. If the customer requests additional work you may need additional materials, labor and equipment. Any of these changes will affect the original estimate.
Environmental restrictions. This could include removal of any hazardous materials discovered during construction (like asbestos).
Unforeseen site conditions. Estimates are created based on the information available at the time and sometimes site conditions can change which can impact final price.
How to Write an Effective Estimate Disclaimer
There are so many resources and examples of how to create a good estimate disclaimer at your fingertips, from how to word them correctly to how to make sure you've got all the important information covered. So what other tips do we have for you to write an effective estimate disclaimer?
Components of an estimate disclaimer
As long as an estimate disclaimer is part of a contract, they're legally binding. So you don't want to miss any important information. This could result in some very awkward conversations with customers and even potential court orders. So, there are a few things you should always include:
A work description. Include a detailed description of the work that's being carried out so the customer can clearly understand what work the estimate relates to.
Conditions and assumptions. List the current conditions that the estimate is based upon. For example, note if the estimate is based around accommodating any site access restrictions, or if the customer agreed to provide certain materials upfront.
The disclaimer. Include the actual written disclaimer part that informs the customer that final costs may differ from the original estimate.
The signature. Add an area where the customer and yourself as the business owner are able to sign and say both parties agree to the terms of the estimate disclaimer.
Key factors to consider when writing an estimate disclaimer
This part goes hand-in-hand with the components of an estimate disclaimer. There are a few rules to live by when thinking about what to write and how to lay everything out. If you follow these guidelines you'll be on the right track:
Make it clear that the estimate is subject to change. This may sound like an obvious thing to point out, but you want to spell it out clearly for your customers to avoid misunderstandings.
Be specific about the different factors that will affect the final cost. That doesn't always mean the cost will be higher for the customer either, there are occasions when the final cost is lower than the estimate.
Indicate the estimate disclaimer is valid for a set period of time and outline that time frame(for example 30 days) or list an expiry date for the estimate. This ensures there's no confusion with the customer later on in the project.
Confidentiality is key. Indicate that any information within the estimate disclaimer is confidential and won't be shared outside of the business. This is to protect yourself from the customer potentially sharing details of the estimate without your permission. Both parties stay informed.
Payment terms and conditions. Include any payment terms and acceptable payment methods (for example electronic payment vs. offline payment methods), credit card charges or other payment terms to avoid misunderstandings later.
List your contact information so that the customer is able to reach you should they have any questions about the work or estimate.
A little politeness goes a long way. Thank the customer for their inquiry and that you look forward to getting started on the job.
Industry-Specific Estimate Disclaimer Examples
Every industry is different when it comes to field service work, each providing different products and services. So it may come as no surprise that the disclaimers within an estimate will differ as well, from industry to industry. For example for plumbing work there's going to be details around pipework and blockages, which the construction industry wouldn't need to factor in.
We have compiled some estimate terms and conditions samples for each industry. Let's take a look at how a few estimate disclaimer samples and how they differ.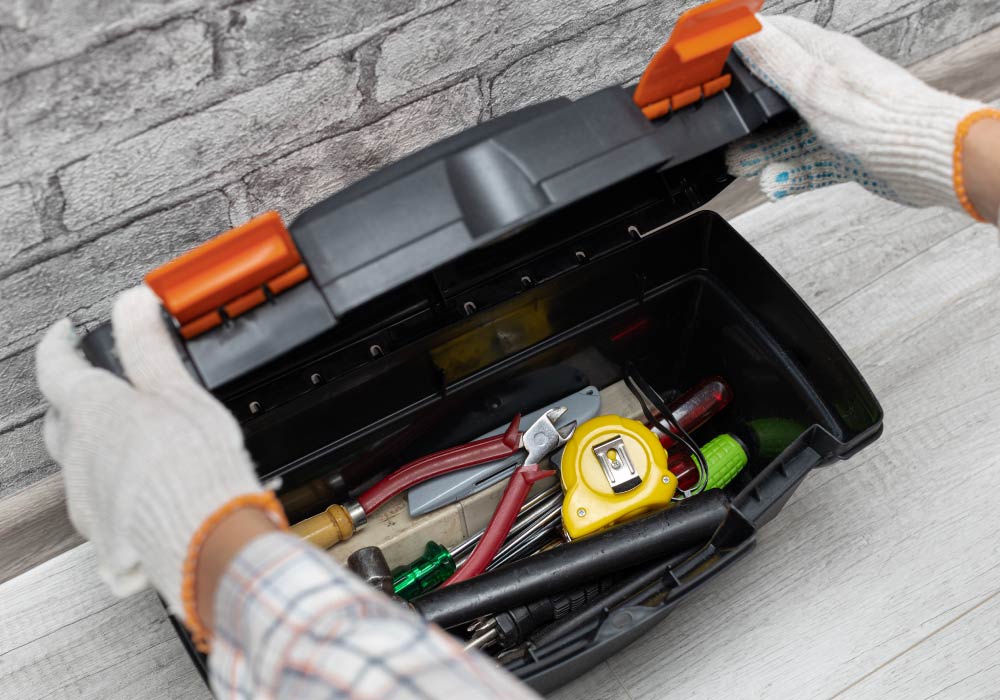 Handyman estimate disclaimer
Below is an example of the specific areas a handyman estimate disclaimer may cover:
The customer will provide any finishing materials required
The work space will be clear of any fragile or personal belongings
Weekends, bank holidays and after 5pm will be charged with an out-of-hours rate in mind so pricing will differ.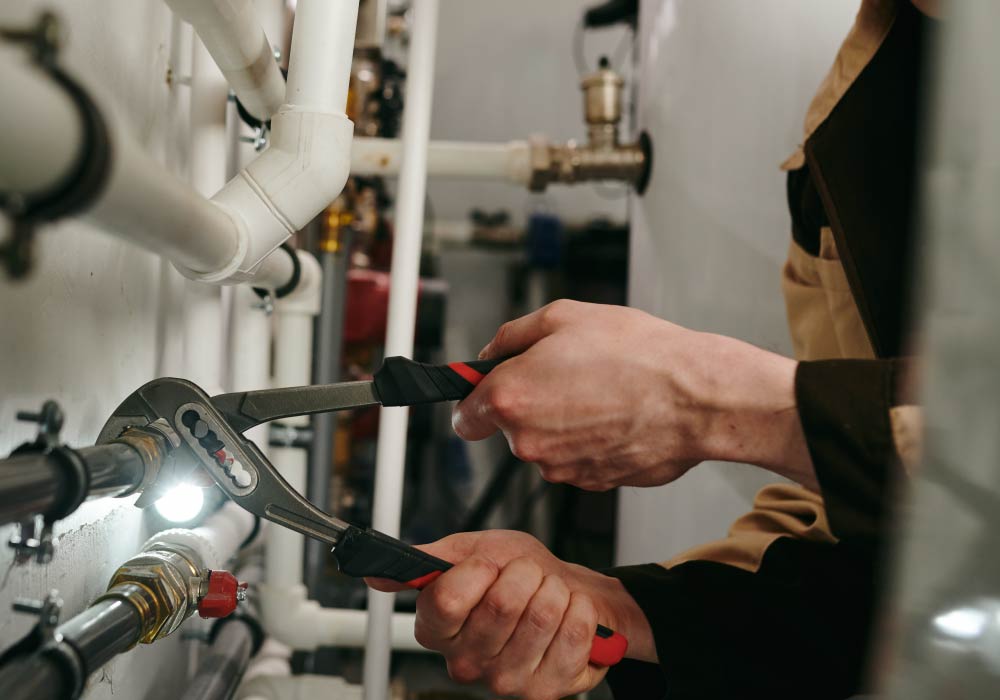 Plumbing estimate disclaimer
Below is an example of the specific areas a plumber estimate disclaimer may cover:
Clogged drains do not come under warranty
Frozen pipes do not come under warranty
Any customer-supplied parts are not covered under warranty.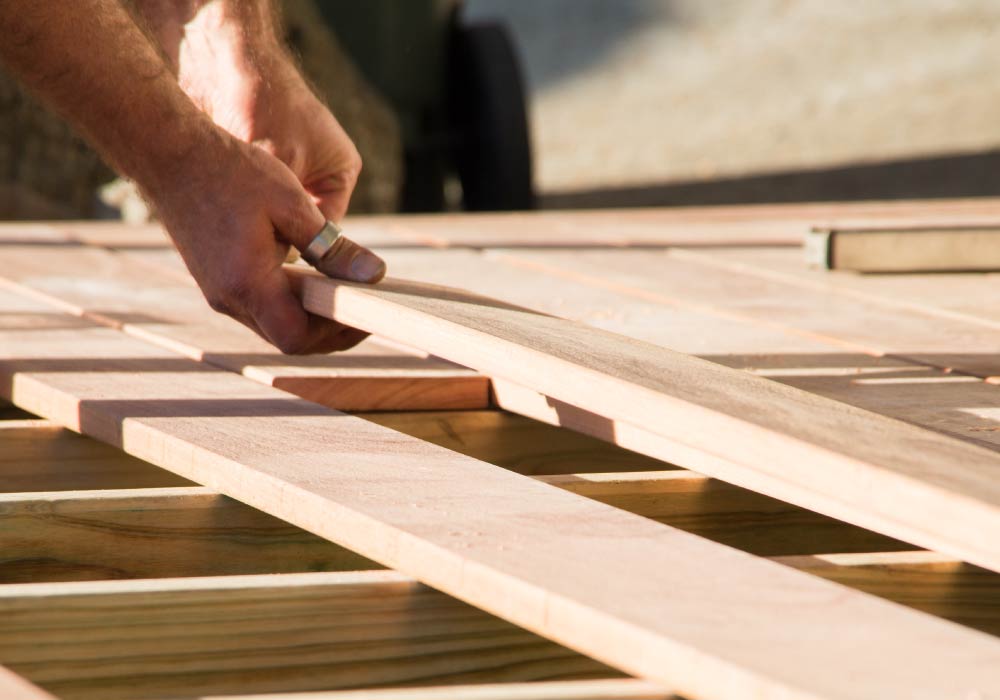 Carpentry estimate disclaimer
Below is an example of the specific areas a carpentry estimate disclaimer may cover:
The customer is responsible for clearing for any debris, dirt or dust accumulated during work carried out
Wood and timber is subject to variations in color due to its natural properties
Any appliance that is electrical or gas will not be covered as part of any services.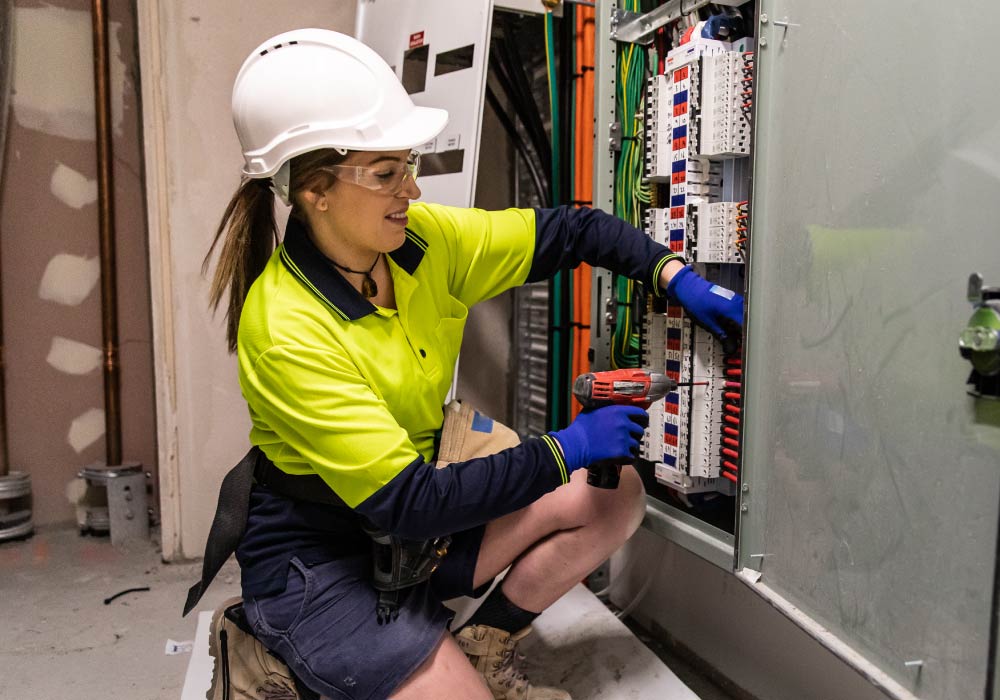 Electrical estimate disclaimer
Below is an example of the specific areas an electrical estimate disclaimer may cover:
Electrical installations must comply with building regulations at the time the work is carried out
All cables will be concealed if possible but if necessary will run in plain sight
Customer must identify and mark all services above and below ground in relation to the work site, for example all sewers, pipes and drains.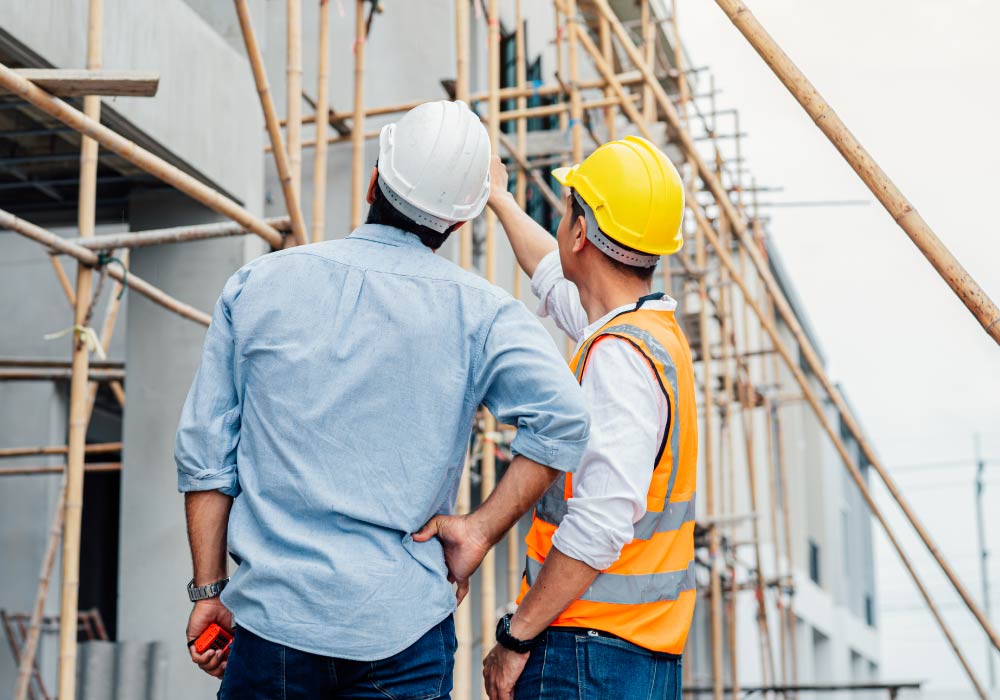 Construction estimate disclaimer
Below are some specific areas that might be included and a construction estimate disclaimer example:
The contractor will supply all labor, materials, equipment and everything involved in the management of the project needed to complete
All licenses required for the project must be present and valid
Once the project is finished the contractor will allow the customer to inspect the work and give them a set number of days to list anything that needs to be finished or fixed.
They vary quite a bit between industries so it's important to make sure you're not missing any key points.
Summary
An estimate disclaimer is an important document to prioritize when working with estimates. It prevents misunderstandings between you and your customers as well as sets clear expectations and boundaries. If you fail to acknowledge the importance of an estimate disclaimer you could be faced with some pretty uncomfortable conversations with your customers, or worse, legal disputes over agreed payment terms. If you need to spend a little time brushing up your estimating skills or are just looking for ways to improve, take a look at our tips and tricks.