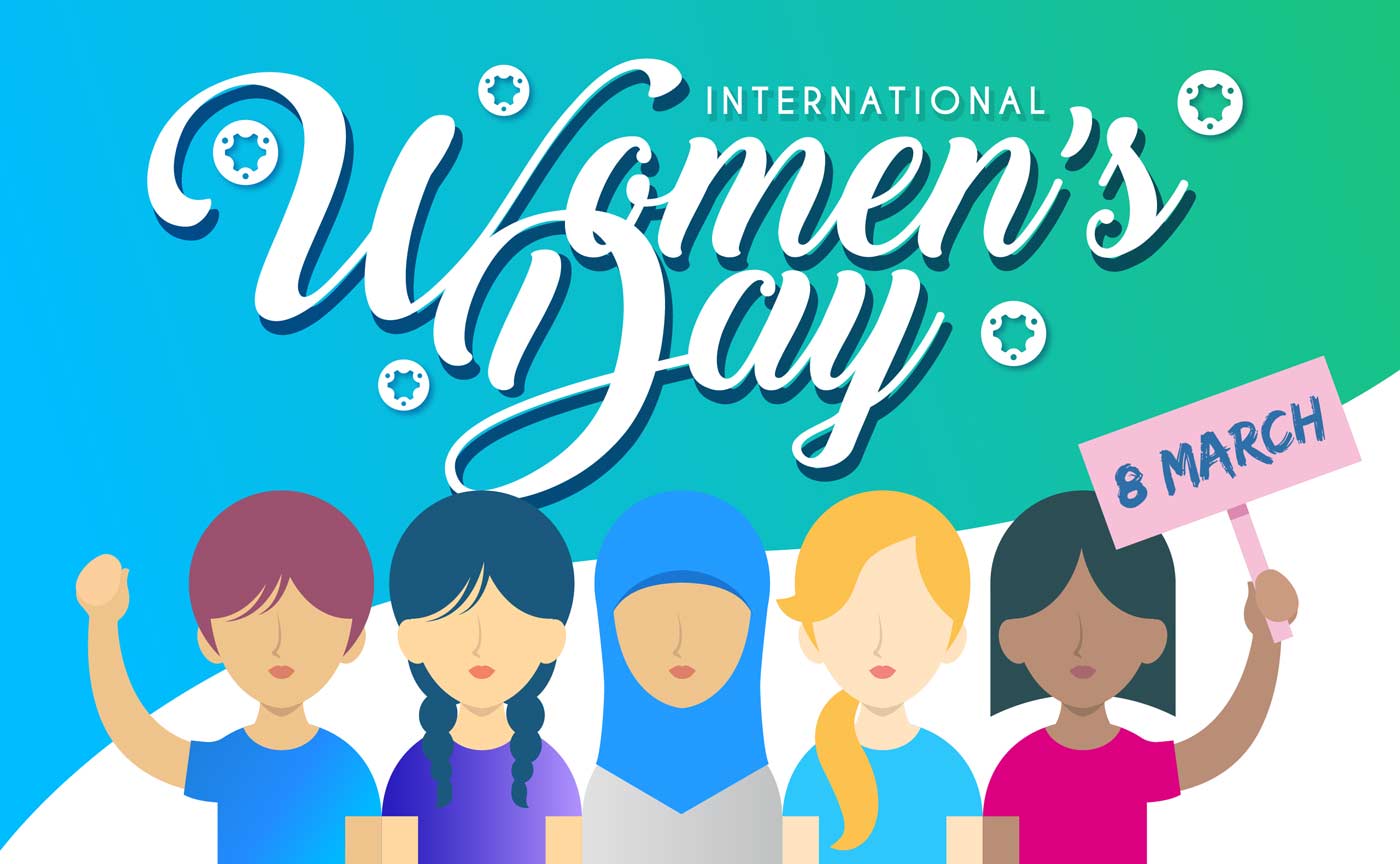 Imagine a gender equal world. A world free of bias, stereotypes and discrimination. A world that's diverse, equitable, and inclusive. A world where difference is valued and celebrated. Together we can forge women's equality. Collectively we can all #BreakTheBias.
Who Are the Women Leading the Way in the Trades?
According to NPR, women make up only 3% of the trades workforce in the United States despite an unprecedented high demand for skilled workers and high-paying jobs in industries such as plumbing, HVAC, fire and security and electrical installation and maintenance.
And while they may be few and far between, it's no doubt that the women who work in the trades are both leaders in their industry and, more importantly, trailblazers too. So to celebrate International Women's Day at Simpro, we spoke with two women leading the way for women in the trades.
Meet Dawn Lawrie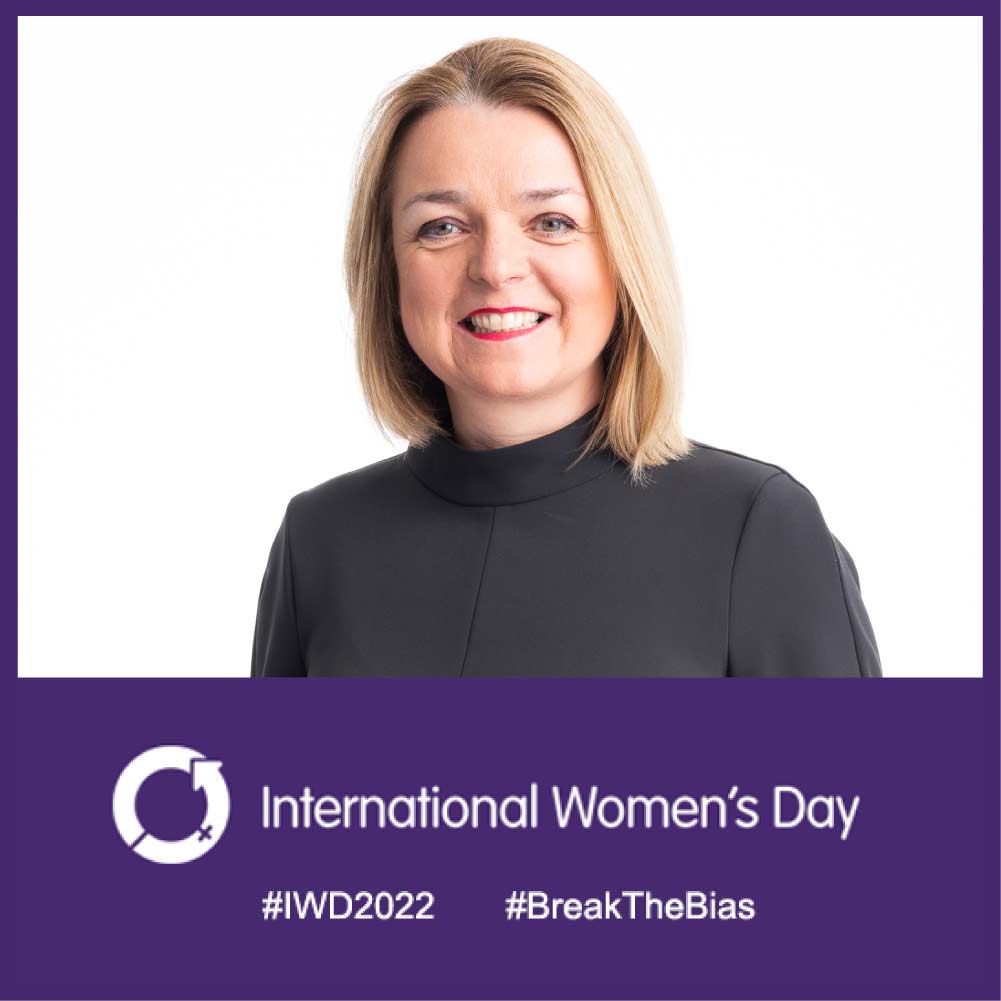 Dawn Lawrie is the operations director at Virtual FM, a facilities management and consultancy business in East Kilbride, Scotland.
While she's in charge of many moving parts in the business, Lawrie mainly oversees Virtual FM's business processes, procedures and systems.
She spearheaded the implementation of Simpro in the business in 2017 to enhance communication with customers. Simpro's customer portal has since enabled Virtual FM to deliver an exceptional customer experience.
"Customer satisfaction is key to any service offering," Lawrie said."We love growing strong relationships with our clients, and we alter our processes and procedures to ensure they fit each client's needs."
Before starting at Virtual FM, Lawrie spent 18 years working in property management where she managed large prestigious properties, including shopping centers. She learned how to work with various stakeholders like landlords, tenants and owners of the properties, which set her up for success in her leadership role at Virtual FM.
"I've always wanted to have a job where my input was crucial, and my voice would be heard concerning decision making," she explained. "I can now do this in my current role."
Besides the business operations experience she gained during her time in property management, Lawrie found herself set up for success in the trades after previously working in welding, electrical contracting and construction. She had to learn how to adjust to how things were said and done in heavily male-dominated environments.
"There was always a particular role for a woman in the office back then. It was daunting and a bit intimidating at the time. Sometimes you would not have been able to voice concerns, but it's changed now. I've worked from the base up and it's been successful, and has boosted my confidence in the workplace."
Lawrie acknowledged that it's not always easy to build confidence at work.
"Sometimes for females, building confidence in the workplace can be tricky," she said.
"It's about being knowledgeable in your role, knowing you are the expert, and trusting your instincts. And it's about knowing your worth, too. You just need to have that confidence and trust in yourself."
"Choose to challenge other women who work in this environment to be strong and confident. If you have the knowledge and confidence in how you operate, it shouldn't make any difference if you're a female working in a male environment at all," she said."Challenge yourself every day, and [challenge] every female that works with you to be confident, too. And believe in yourself!"
Meet Amy Carnrick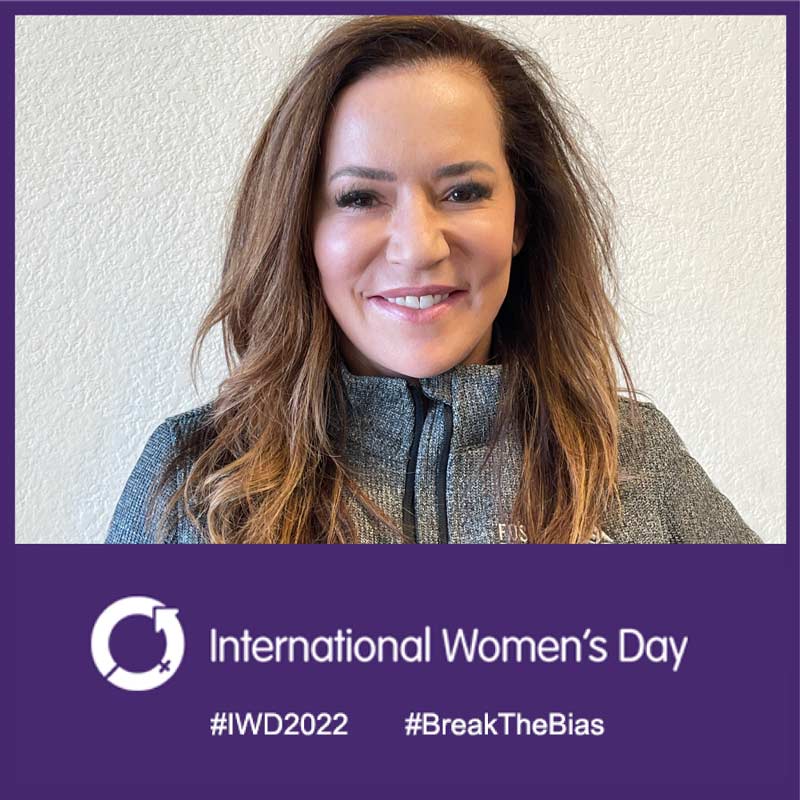 Amy Carnrick is the CEO and Owner of Foster Plumbing, a commercial plumbing company in Denver, Colorado, USA serving general contractors. Foster Plumbing has been in business since 1994, but Carnrick bought the company in 2019 after solo traveling in New Zealand.
As the CEO, Carnrick oversees all systems operations, estimating, payroll, marketing and certifications and handles the business's overall operations and growth plans.
"If we perform and make our client's lives easier, then we will always be their preferred choice," Carnrick said.
"We bring a new level of professionalism to the plumbing industry, and we are a small company acting like a big company, not the reverse."
Carnrick heard about Simpro after looking online for a good field service management solution and became a customer a little over two years ago.
"I wanted to go with Simpro because it gives us so much data and information that we can bring back to our customers. It helps us to be more efficient and lets us know where we're at."
Earlier in Carnrick's career, before she bought Foster Plumbing, she was an entrepreneur and owned a residential handyman company for two years. She also spent some time in medical sales, where she picked up skills for handling contracts and negotiations and interacting professionally with different people.
When her oldest son decided to go into the trades and become a plumbing journeyman, Carnrick decided to invest in a commercial plumbing company. She planned to use her previous experience both as an entrepreneur and sales executive to secure her son's future. Today, her youngest son also works for her at Foster Plumbing.
"My entrepreneurial background has really helped me in this business," Carnrick said. "It's hard work, but my boys and building their future is what makes me get out of bed every day."
Another motivation for Carnrick? Building the company's reputation as a women-owned business and winning new business as a result.
Foster Plumbing is a woman-owned certified small business with the City of Denver, WBE certified through the Women's Enterprise National Council and WOSB certified through the Small Business Administration (SBA).
"Getting my woman-owned business certifications was a very proud moment for me," she says. "The certifications have helped us tremendously in the last year because there is so much emphasis in the community about obtaining a percentage of women-owned and minority-owned businesses.
"A lot of our competitors that are not women or minority-owned are struggling in the commercial industry. It puts us in a smaller pool of people to compete with, and we are also able to obtain new types of work, such as city work.
As for her own career development, Carnrick feels like she has grown as a leader since she first bought Foster Plumbing.
"It's been enjoyable for me to lead an organization fully," Carnrick explains. "It's been extremely rewarding to believe in myself and trust myself, and to move this company forward as a result."
Trusting your intuition is something that Carnrick says takes practice and confidence.
"Sometimes not everyone will take you as seriously, and you just have to be firm in what you believe and comfortable in that," she said. "For me, trusting my gut, my experience and no longer second-guessing myself has been a huge piece of my career and personal evolution since I bought the company,.I'm now comfortable trusting my intuition, and it's generally right."
Above all, Carnrick believes that being confident is key for women as they continue to build their careers, no matter whether they work in the trades or not.
"When you have confidence and express confidence, people receive that," she says.
"Believe in yourself and pursue your dreams. If you believe in something or want to achieve something, you can go out and get it. Even though we all have our challenges, a lot of things are possible for all of us. "Now is definitely the time for women, and it's been a long time coming."
About International Women's Day
March 8 is International Women's Day.
The global event celebrates the "social, economic, cultural and political achievements of women" and "also marks a call to action for accelerating women's equality."
The very first gathering for International Women's Day occurred in 1911, where "more than one million women and men attended rallies campaigning for women's rights to work, vote, be trained, to hold public office and end discrimination."
The event inspired further discussion and reforms on women's working conditions and labor rights during the era of rapid industrialization in the United States. Soon after, women started organizing in Europe and beyond to advocate for women's rights.
Today, women, their allies, nonprofits and businesses from around the globe recognize the role of women in history with International Women's Day celebrations. The events bring awareness to, and advocate for, gender equality as well as promote building a better future for generations of women to come.
To learn more about how you can join us in celebrating International Women's Day, visit the official website here.