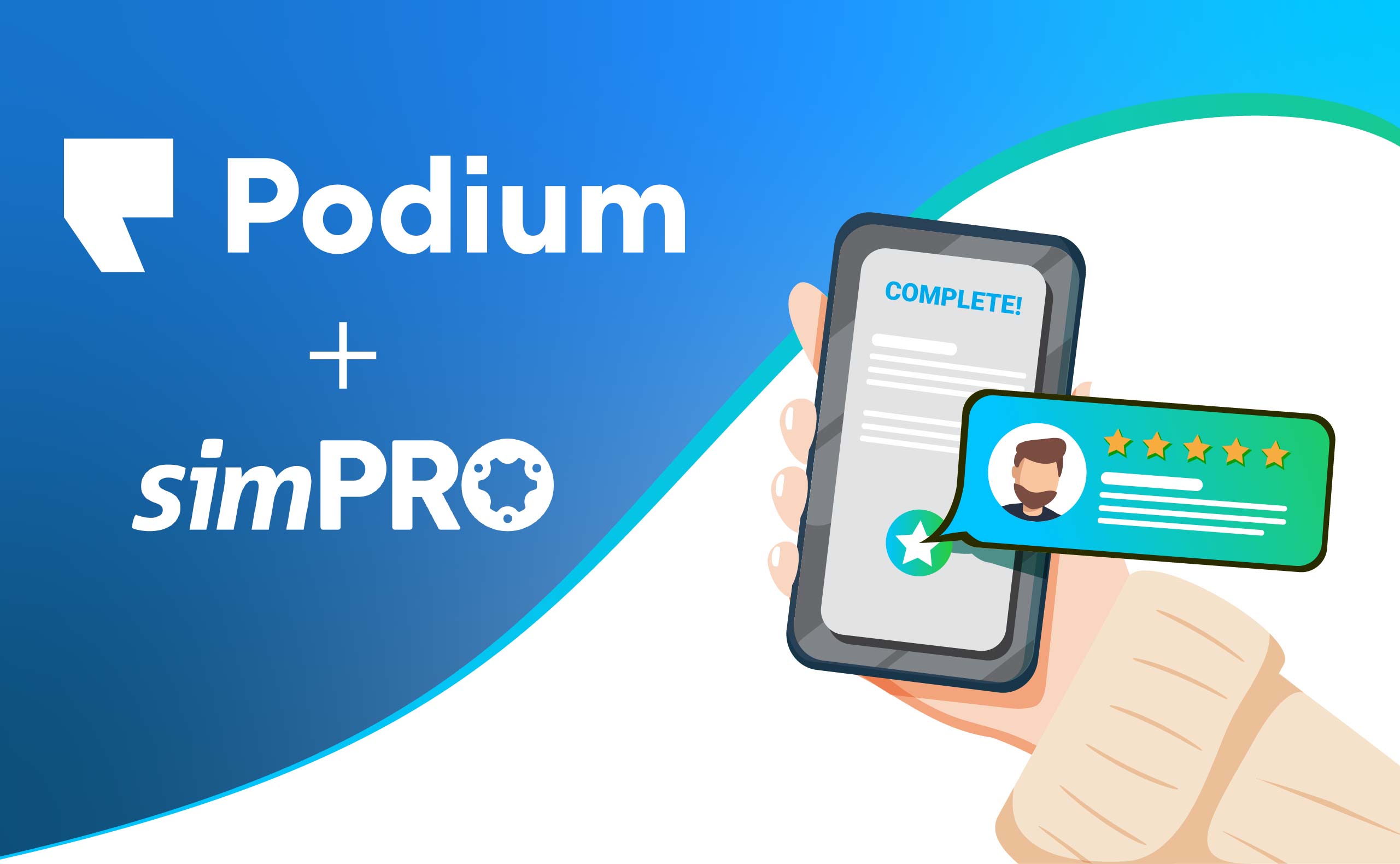 It has never been more important to ensure your business is attractive to potential customers online. When searching for your services, potential customers are presented with multiple options and often use reviews to help them make a decision. In fact, 97% of consumers regularly check reviews before deciding where to take their business. It's also known that reviews have an impact on Search Engine optimization (SEO), meaning that businesses who have a good quantity of quality reviews will rank higher in search.
Thanks to our new integration with Podium, it's now even easier to collect online reviews and in turn, make your business more attractive than competitors so you can win more leads.
Enhance your business credibility
Potential customers trust reviews, so it's important to ensure you are capturing great feedback when you can. Podium allows you to do this in a quick and convenient way when customers are beaming with satisfaction from your work.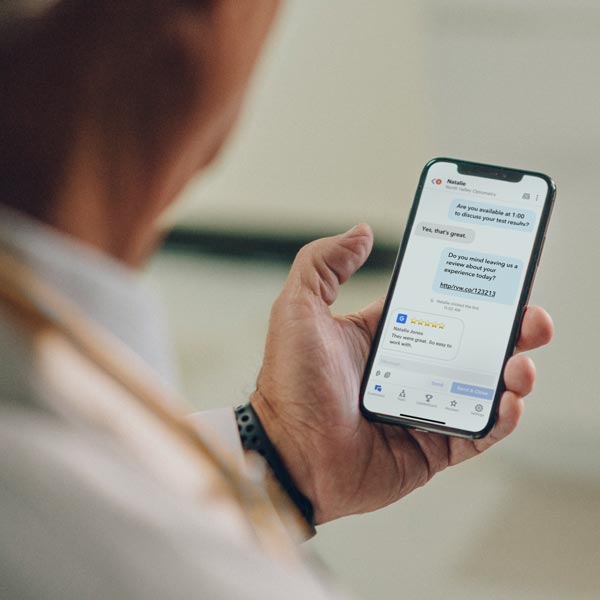 Completing a job in Simpro triggers a text to be sent via Podium
This integration makes capturing reviews and boosting your credibility simple by incorporating the process directly into your Simpro workflows. Finishing a job in Simpro will trigger a text message to be sent to your customer asking for a review.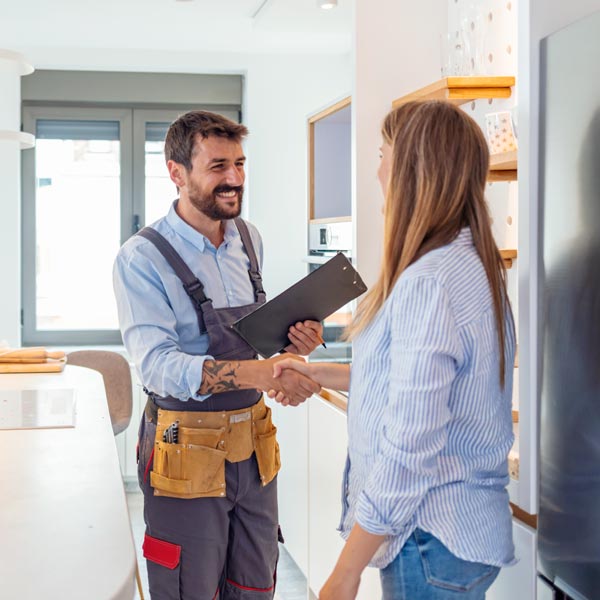 Improve customer interaction
This integration doesn't just help your business get reviews, it also provides functionality to enhance customer interaction. Want to ask your customers about the job or confirm details? With Podium you can communicate with your customers about your service by answering questions, scheduling appointments and closing deals without calling. This seamless communication improves customer satisfaction and helps you earn repeat business.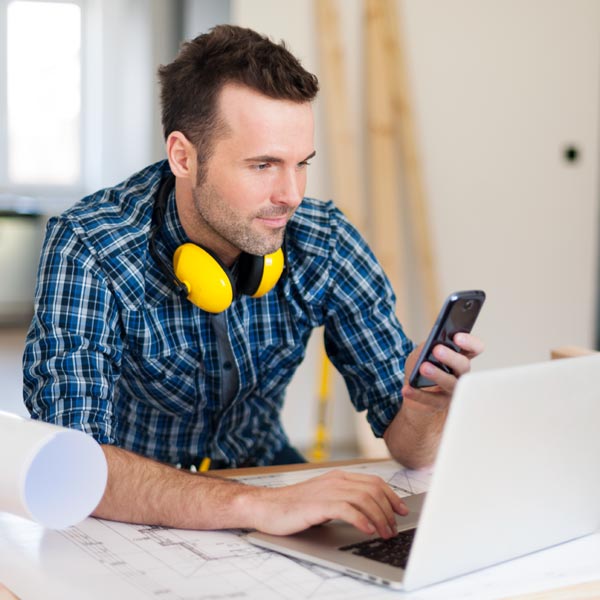 Win more leads
Automating the review capturing process will allow you to grow the amount of quality reviews online, giving your potential customers a good reason to choose your business and in turn, boosting your lead generation.
To take advantage of our new integration with Podium you will need to secure a Podium account. To find out more about integrating your Simpro build with a Podium account click here.