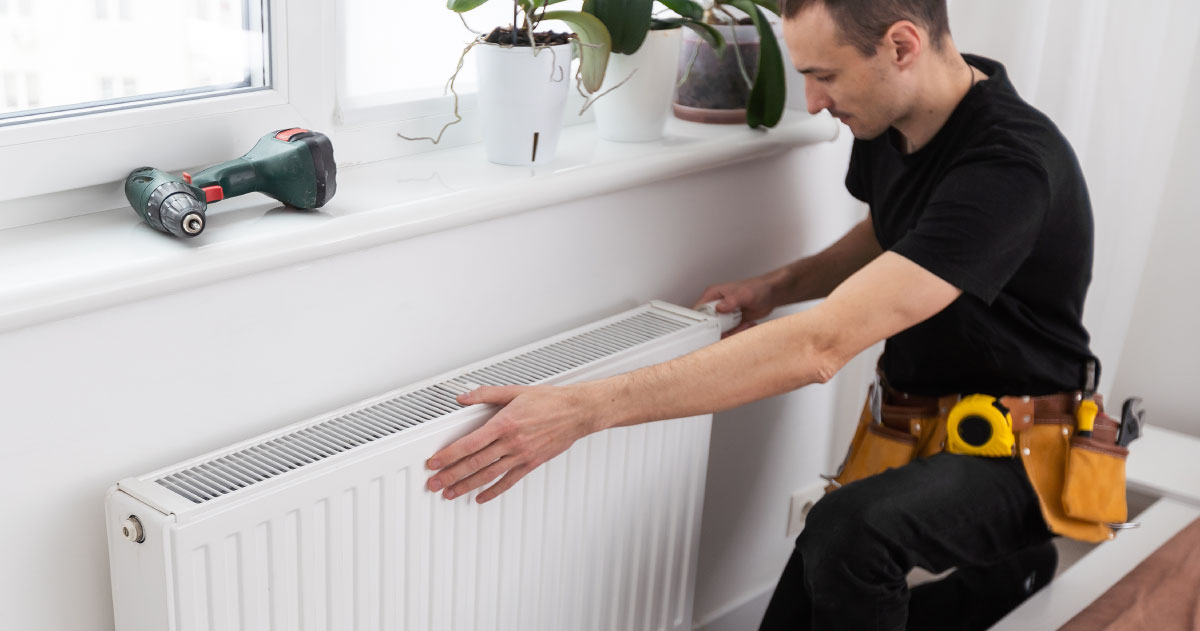 Intro
The average person spends up to three years of their life in just one room.
Take a guess: Which room is it?
If you guessed the bedroom or the kitchen, I'm sorry to say that you're incorrect. And forewarning, the correct answer might make you blush a little.
Ready for it?
Indeed, we spend up to three years of our life seated on the throne. The porcelain throne that is.
Waste management isn't necessarily the go-to topic for dinner party conversations and afternoon tea, but it plays an important part in keeping us all healthy and safe.
Studies show that there has been a 200% increase in life expectancy at birth since the introduction of modern indoor plumbing. And we all rely on plumbers to help make sure things run smoothly (no pun intended).
So if you're thinking about starting a new plumbing business, rest assured that you'll have plenty of demand to meet.
But what are the requirements to start a plumbing business? And how much does it cost to start a new plumbing business? This blog will cover everything you need to know, from initial planning to how to run a successful plumbing business day-to-day.
To start, you'll need some cash to get your business off the ground.
How Much Money Do You Need to Start a Plumbing Business?
The actual amount can vary greatly, but purchasing a van, licensing and all the equipment to get started can cost up to $44K (in USD). Besides buying a van, buying all of the proper tools and equipment needed to start will be the largest expense. But if you already own plenty of these assets, then start-up costs will be much less.
Be sure to research startup costs for a plumbing company in your region. And keep in mind that costs can also vary depending on whether you purchase an existing business or franchise or start your own plumbing business.
Steps to Start a Successful Plumbing Business
Once you've secured funding and enough money to cover start-up costs, take careful, planned steps to get your business up and running. Careful planning and preparation before rushing into business sets you up for success no matter how fast you grow. Plus, the more you plan ahead from the start, the easier it will be to scale your business later.
1. Develop a Business Plan
Start by developing a business plan that details how you'll allocate all of your resources across the business. Planning how to spend your initial investment and balance profit and loss is vital to maintaining cash flow. But you'll also need a plan that covers the minor details of your company. For example, how many staff will you need on hand to complete the amount of work you'd like to take on consistently? How much will you pay them? Which tools and equipment do you need on hand to complete jobs and projects? And where will you store equipment, complete office work and keep your vans when they aren't in the field? You should also include results of any preliminary research completed to launch your business, such as market analysis and competitor analysis, etc. Plus, you'll need a plan for marketing and sales.
Another vital part of your business plan? Setting goals and key performance indicators (KPIs).
First, make sure the goals you set are smart (no, we're not talking about intelligence here). SMART is an acronym used to describe business goals that are:
Smart Measurable Achievable Realistic Time based
Make sure any goals you set meet the criteria above to focus on how you will manage your resources and properly align them with your overall business strategy.
KPIs are metrics that you regularly track to determine how well you're meeting business goals. They also help measure the overall health of your business.
Common plumbing business KPIs measure things like field staff time to complete service, cost per job and even time from invoice to payment. You might also want to measure your variable and fixed costs or even customer satisfaction. All of these factors play into your plumbing business's overall productivity and profitability.
2. Choose Your Specialty
For example, you can specialize in commercial or residential plumbing. As you grow, you might also want to focus on winning larger contracts for new commercial builds or even government projects.
If you plan to do a bit of both commercial and residential work, you might present as a general service and repair plumber. Or you can become a sanitary plumber or work specifically on a given water supply.
3. Get Clear With Your Niche
Niching your services is a great way to avoid competing with too many other plumbing businesses in the same areas and allows you to build a specific customer base with many opportunities for recurring revenue and repeat business.
The clearer you are with your niche, the better you can also plan successful marketing that targets your ideal customer and speaks to their specific pain points and challenges which you can help them solve.
4. Assess Your Finance and Financing Options
If you're starting a plumbing business from scratch, you'll need to secure funding from either friends or family, banks or investors. Banks sometimes provide you a loan to get started with the expectation that you'll pay them back over time plus interest. On the other hand, investors may ask for a certain share of the revenue in exchange for funding.
You can also secure financing through industry-specific lenders or dealer programs. The benefit of industry-specific lenders is that they may better understand your business model, especially if you plan to focus on recurring monthly revenue (RMR).
5. Consider Your Insurance Options
Insurance can be one of the biggest initial expenses you'll take on when you start your business. Be sure to include room for this in your financial planning.
It's best to have general liability insurance, insurance that covers employee injury, and property and auto insurance. It is also worthwhile to get insurance that covers tools and equipment so that you can easily replace anything stolen, lost, or broken.
Give yourself time to shop around so that you can find the best price and avoid overspending on insurance. If you're not sure where to look, a quick Google search can do the trick.
6. Take Care of All the Legal Matters
Don't forget to check your local regulations to understand what type of licenses you'll need, as this can vary depending on where you live and operate. You'll likely also need to get a business permit.
On top of that, you may need to register your business with the government. When in doubt, visit your government's website and look for information on registering a new business.
Finally, be sure that anyone you employ also has the required training, licensing and certifications to complete each specific type of plumbing work.
7. Establish Your Brand
Now that you've covered the essential, but not always exciting pieces of starting a plumbing business, it's time to tap into your creative side and establish your brand.
Your brand is a combination of things like your business name, your logo, website, colors, uniforms and even how you talk and interact with customers online and in person.
When choosing a name for a business, brainstorm ideas and tell potential customers exactly what you do, right off the bat. You can also add part of your family name to the business name if you'd like. This is a great way to differentiate and help you stand out from the competition.
Then, you'll need to set up a website. There are free tools out there like Wix, WordPress, Weebly and more which you can use to set up a website on your own. Or you can also hire an individual or a marketing company to develop a website for you. At a minimum, your website should list all of your basic contact information, some information about the services you offer and become a way for people to contact you if they're interested in hiring you.
8. Market Your Business
Get ready to show off your brand and get your plumbing business in front of potential customers. Marketing your business is vital to your success. It helps you build brand awareness, win new business and generate revenue through new sales.
At a basic level, your website will serve as an important marketing tool. It will help you show up online when potential customers search for a plumbing business near them. Plus, you can ask happy customers to leave online reviews and share their experience with your business with others so that potential customers might flock to your business simply through positive word of mouth.
But there's much more to marketing than your website and online reviews. The world of marketing is big, and it can be daunting to decide where to start, especially when you don't have a lot of time. Luckily, we have a blog here on five tips to find time for marketing- so be sure to check it out for an in-depth guide.
Best Tools for Your Plumbing Business
Congratulations! You've got an office, a warehouse, a website and even your very first paying customer–you're officially in business.
You'll likely face challenges from here on out as you start to take on more work. The good news is that with every challenge comes triumph and one step closer to growing your business to the next level.
Like many plumbing companies, you might start running your daily operations on paper and pen, whiteboards ,or spreadsheets. While this will suffice while you're still small and starting, it's crucial to think about how well those manual processes will sustain you as you start to grow. Here's a hint: They won't.
To scale to new heights, you'll need to cut down on inefficiencies and work smarter, not harder. The key to this is a good digital tool to support all of your work by allowing you to manage everything in one central place. Job management software is a perfect solution to help you manage your business's moving parts.
Inventory Management. Import supplier catalogs and quickly group items together so that you can assign materials to jobs with just the click of a button. Managing your stock digitally also makes it easy to understand the cost implications.
See if you're sitting on unused inventory, and as a result, avoid overspending by unnecessarily ordering parts you already have in stock. You can even set up alerts to let you know when specific stock levels are low.
Scheduling and Dispatch. Schedule and dispatch field staff from a single dashboard to send the right technician to the right job every time. Designate specific technicians for calls in particular areas or dispatch based on the technician's expertise with certain assets, customers, or types of jobs.
Invoicing and Payment. Auto-populate invoices to avoid doubling your work every time you need to invoice a new customer. Some software tools even give your field staff the power to create and send on-site invoices. Your staff not only saves time, but you also ensure invoices get sent to customers as soon as possible, which in turn helps speed up payment.
Maintenance Planning. Get ahead of visits you need to make to maintain assets in the field so that you can allocate proper staff, time and tools to complete routine maintenance. Know when you'll have income streaming in from maintenance calls so that you can better predict revenue.
Summary
Starting a plumbing business is no easy feat. In fact, starting any company at all is a challenge. However, the reward that comes from hard work, grit, tenacity and maybe a little bit of luck is well worth it in the end. When the going gets rough, all you have to do is picture your feet in the sand, margarita in hand and the pure satisfaction that comes from being your own boss.