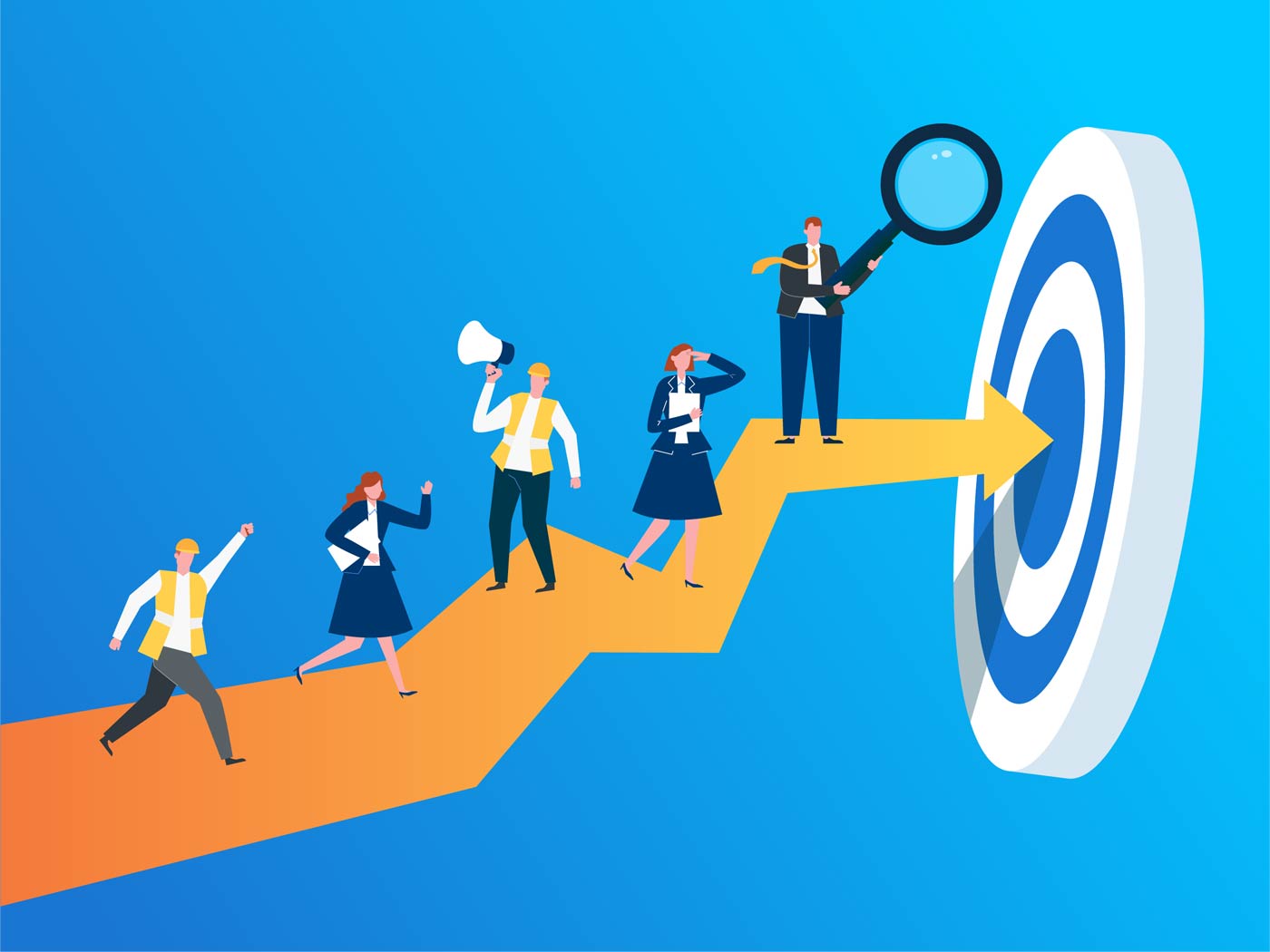 Through many trials and tribulations, you've grown your business to where it is today. It's taken blood, sweat, tears, long hours and sacrifice. But, it's all been worth it to have something which you can call your own. It's even more worth it when you can finally take that next step to grow your business even further and expand your service, project and maintenance work. That moment when your hard work has finally paid off and you're able to take your field service business to the next level. But, then it hits you - you're not sure how to take those next steps or what you might need to make sure you don't fail.
So, how do you make sure you're set up for success as you scale? A solid foundation in three key areas - sales, operations and marketing - is a good place to start. Having this foundation will ensure your business can scale as well as withstand the highs and lows of the growth processes.
To support your field service business as you scale, we've created a series of guides based on each key area - sales, operations and marketing. These will be released from April through June providing you with a toolkit to take the next steps in your business. With these guides, instead of being held back by organized chaos, slow processes and bad sales strategies, you'll be able to sustainably scale with all the tools to your success. We're so excited about the guides, we couldn't wait to share some ideas with you before the release of the first guide next month.
Check out some of our tips below.
1. Field Service Sales:
Create competitive estimates on the fly to easily win new business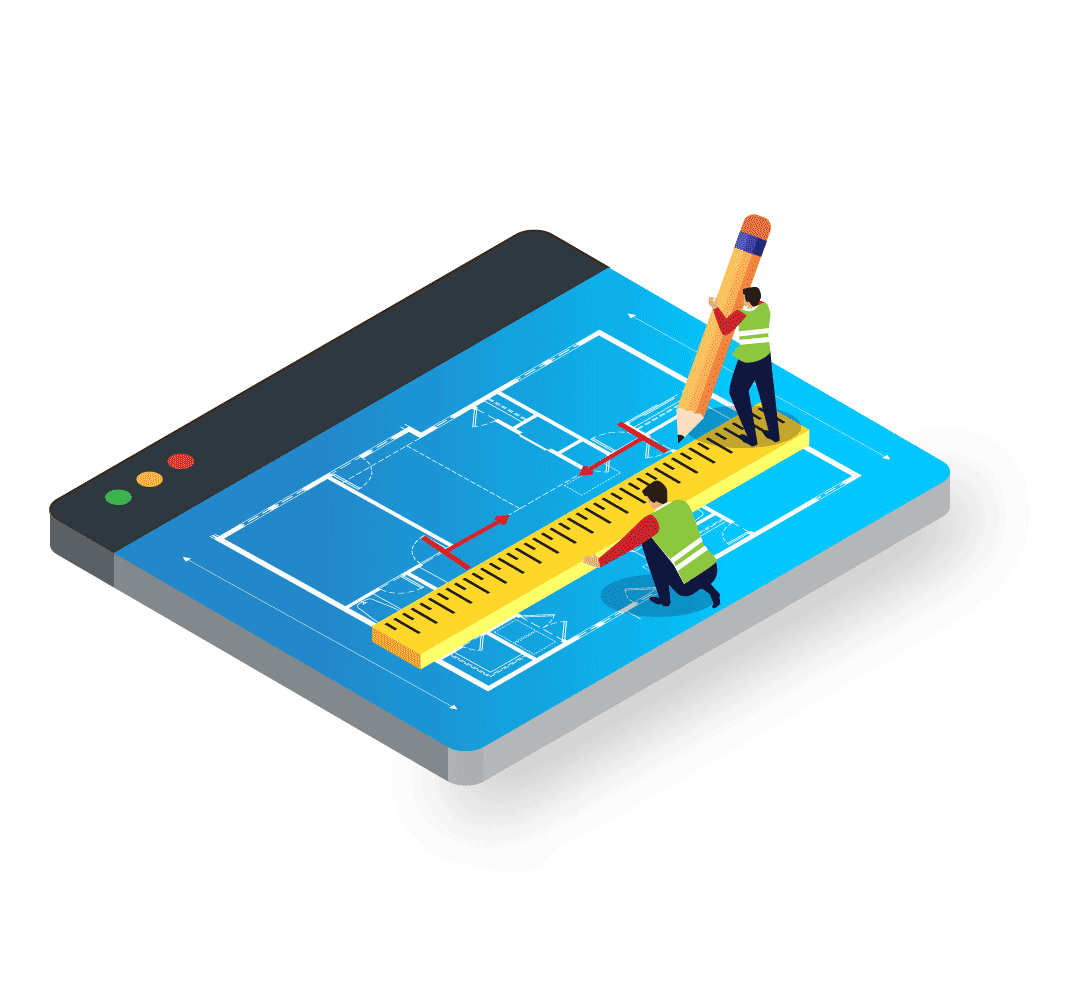 How long does it take to get a customer an estimate? Thirty minutes? An hour? A day? Or do you lose them in the paper shuffle?
If you really want the customer's business, impress them the second you win the sale:
Get them an estimate in minutes
Send an electronic version so it doesn't get lost
Ensure accuracy (how many times have you had to erase or modify a missing part?)
Easier said than done, right? While you can try and be as efficient as possible with your processes, having a job management software does speed up the estimating process significantly. In fact, with job management software, you can quickly create, update and submit accurate, winning estimates in your first meeting with a potential new customer via a mobile app. This also allows you to accurately forecast the project and control costs with tools like takeoffs, and features such as pre-built assemblies, individual catalog items, labor rates, subcontractor costs, contingencies and disbursements.
More importantly, it enables you to exceed customer expectations during the life of the project with the capability to make ongoing updates, review approvals and send estimates to your customer from anywhere and at any time.
The faster and more accurately you can create competitive estimates, the more likely you will stand out from the competition and win new business.
Simpro Takeoffs has made the process of tendering, counting up and estimating a lot quicker. I'm able to get more tenders out the door, whereas previously, I might have had to turn down work because we were too busy. It's easing the workload but we are getting more done. – Liam Peet, AC Electrical
2. Field Service Operations:
Make timely, strategic decisions with intelligent business reporting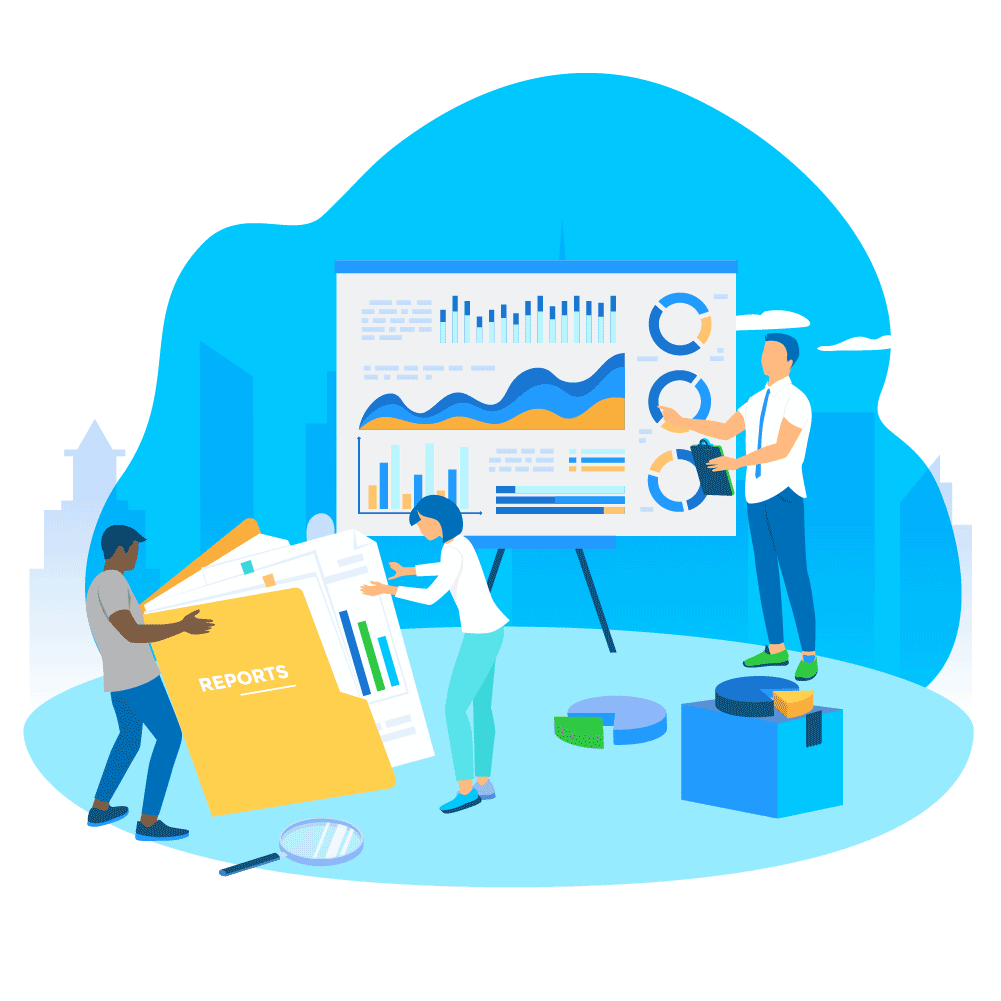 Want to know how long it takes field staff to arrive on-site? Need to know where you're making and losing money? Or do you just want to know the number of jobs scheduled for the week? Business reporting allows you to answer all of these questions and many more so that you can adequately manage your operations.
Solid reporting processes are essential for identifying trends, seeing where you are making and losing money and highlighting inefficiencies while you scale. And when all of your project details are housed in one cloud-based software, it is easy to generate reports and gain insight into key parts of your jobs and projects as well as your overall business health.
Simpro job management software offers standard reports such as Work in Progress and Cost to Complete, which help keep your projects on track. Advanced business intelligence reporting, such as a BI Reporting Add-On, allows you to create more customized reports, dashboards and data visualizations that can help you make predictions and forecast growth while you scale.
Reporting has meant that I can quickly see, planned against actual work. What have we billed? Are we on target? Where are the engineers? How's the job progressing? Are we ready to invoice? I always know exactly what's going on. – Tom Simmonds, managing director, Allfire Protection
3. Field Service Marketing:
Automatically request reviews after service to build credibility and attract referrals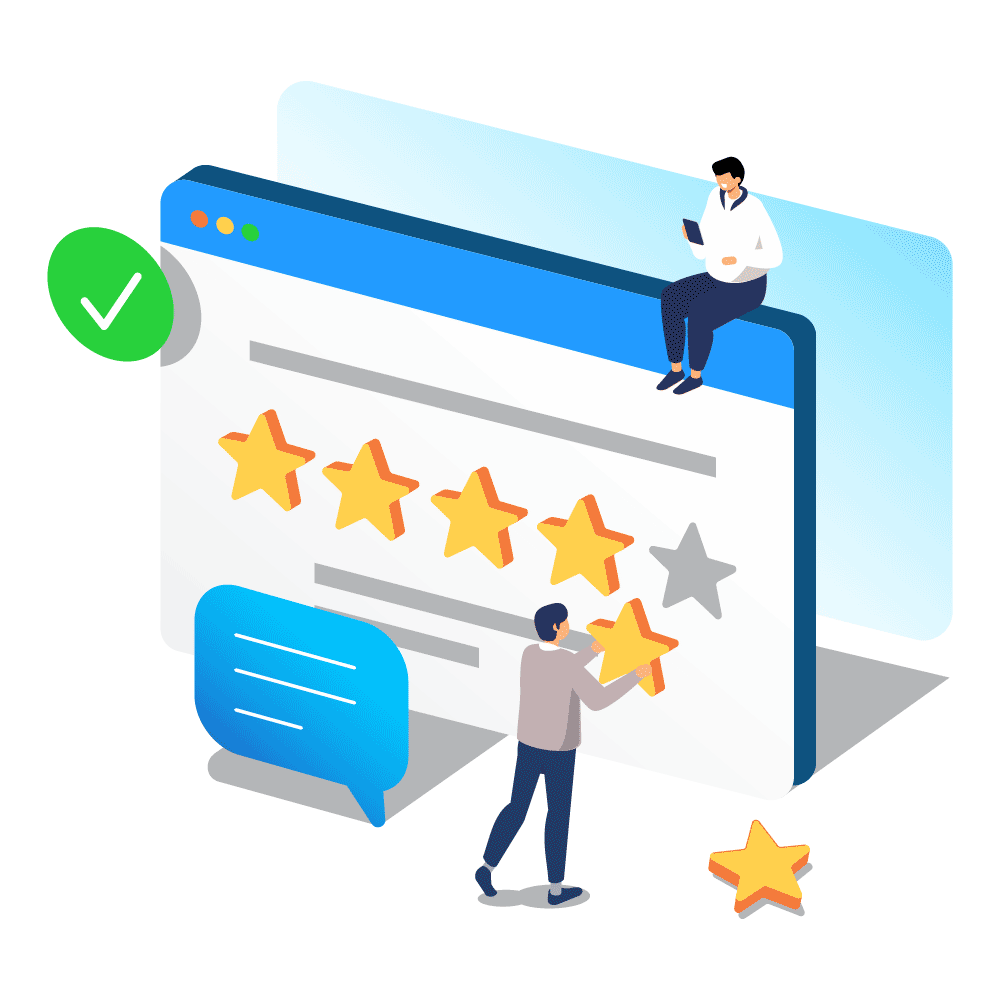 According to software review site G2, "about 50% of consumers need to see at least a four-star rating to consider a business."
Besides simple word of mouth, online reviews can be the make or break for customers when deciding if they want to hire you in the first place.
Put your best foot forward online by asking satisfied customers to leave positive reviews online. The more reviews you gather, the higher your overall rating, which helps you stand out on review sites.
Some job management software actually integrates with review sites, such as Podium (a top review site for electricians), to automatically request reviews from customers as soon as you've completed a job or project for them.
For example, with the integration, completing a job in Simpro triggers a text sent to the customer requesting a review. This integration makes capturing reviews and boosting credibility simple by incorporating the process directly into any workflow.
The more positive reviews you can gather, the easier it is to fill your website or other marketing with positive, honest feedback about your business that shows credibility and builds trust with potential customers. Plus, for every positive review you gather, there's usually an opportunity for a great referral and more new business!
I think the confidence came from when we had a large corporate client, that after the first maintenance visit, gave us feedback immediately after we sent the asset report. They said the information that our system produced was the best they'd ever seen with detail, along with what they were getting at the end of the job. – Darren Thorne, managing director, DT Fire Systems
Our first guide in the series is coming soon so keep an eye on socials and emails to make sure you don't miss it! Keen for more insight from Simpro in the meantime? Check out all of the eBooks we have on offer.