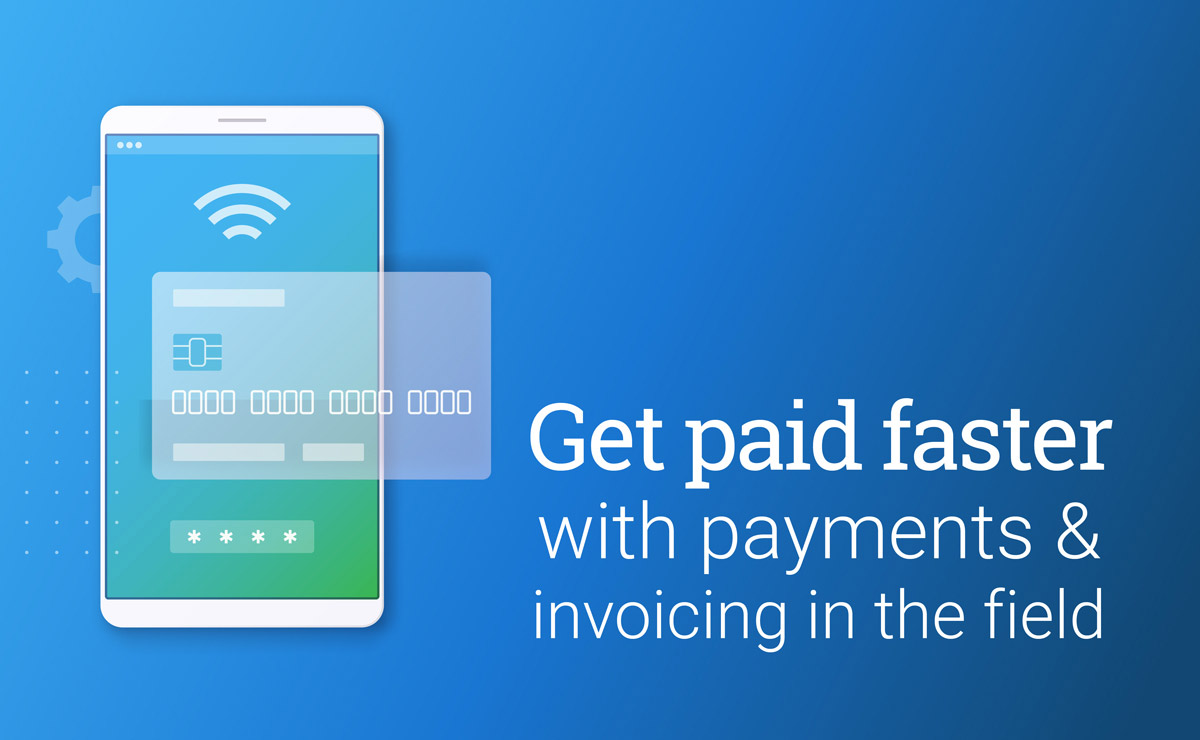 How long does it take for your field service business to get paid for the work you do? Xero Small Business Insights shows that New Zealand customers take on average 34.7 days to pay a 30-day invoice. With expenses to be paid in the interim, that can be a cash flow nightmare. But Simpro can help!
Get paid faster with invoicing in the field
The latest changes to Simpro Mobile have the potential to reduce payment delays, by allowing field service technicians to issue an invoice customers directly in the field, as soon as the work is done.
They will also be able to take cash, cheque and other payment options your company offers.
The update to the mobile field service app is available through the Google Play and App Stores. Click here to take a deeper look at the full range of new features for faster field service invoicing and payments.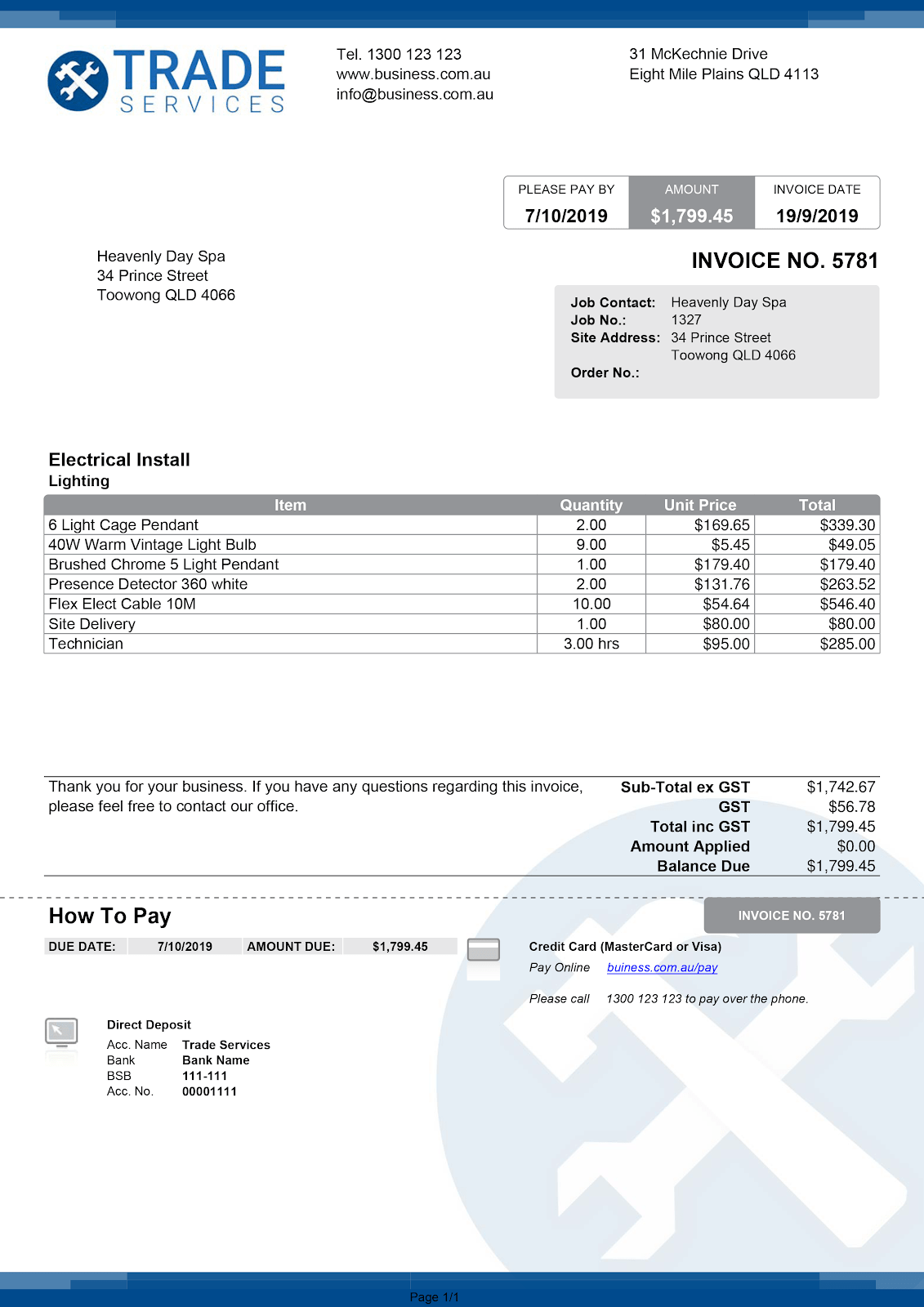 Accept electronic payments in the office
Simpro Payments makes it easy to offer debit and credit card payment options to customers, alongside cash, cheque and EFT payments.
The Simpro Payments functionality is included in your Simpro licence, with the only additional costs coming from the electronic payment processor. Plus, you can include payment processing fees on your Simpro customer invoices, preventing any impact on your profits (please check your local laws).
To find out more about how Simpro Payments work, please visit the Help Guide.
Simpro + Square payments integration
A new integration with payment processor Square will reinforce Simpro's position as a global leader in the field service solutions and open up new opportunities for growth that will benefit the entire customer community.
Square currently operates in US, Canada, Japan, Australia, and the United Kingdom. As such, at this time we are currently unable to provide our New Zealand customers with access to the integration.
Integrapay will continue to provide affordable and convenient payment processing to New Zealand Simpro customers. Please note however that Simpro Payments, powered by Integrapay will not be available as a payment option through the new Simpro Mobile update.