Accelerate your business' cash flow with Simpro. The Simpro Mobile app now enables field service technicians to invoice and offer a wide variety of payment methods onsite, including Square. The highly anticipated functionality has been added to the Service module in the next-gen field service app, with the update now available through the Google Play and the App stores.
How do the new Invoicing and Payment features work?
When completing a job in the Simpro Mobile Service module, users will see new toggle options: Email Invoice and Continue to Payment.
To select both or one of these workflows, technicians simply need to slide the related toggle option to the right. Alternatively, they can also elect to do neither and simply complete the job.
Emailing an invoice
The email recipient list for an invoice will be auto-populated with invoicing contacts that are listed in Simpro. Alternatively, technicians can also choose from every site and customer contact stored in Simpro or type in a new email address if needed.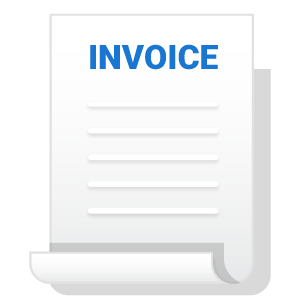 Technicians will have the opportunity to easily review an invoice before it is sent. The screen will outline the subtotal for each cost centre that was used in the job. Unless the cost centre is locked, it can be clicked into for review and updates.
Field technicians will be able to adjust the parts and labour included for each cost centre. Pre-builds, catalogue, labour or service fees can all easily be added. And for the first time ever, field technicians will also be able to add one-off items!
Simpro Mobile also makes it clear when the time being billed and the actual time worked don't match. Technicians can then easily rectify the issue to bill actual time worked with the push of a button.
Once an invoice has been reviewed, the technician can then email it to the customer to pay later, or continue on to accept payment on the spot.
Accepting payment for field service operations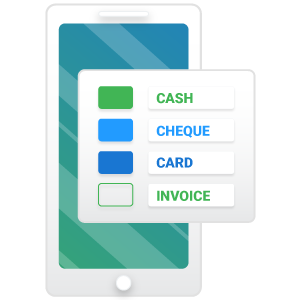 When accepting payments in the field, technicians will be able to access a range of methods from a drop-down menu.
When taking payments with these new features, the full balance owed must be paid. However, the customer can choose to split their payment into smaller portions and spread it across multiple payment methods, if they need to.
Once the full balance has been paid, Simpro Mobile will issue an updated invoice to the contacts that were added on the initial toggle screen, with a balance of $0 displayed.
What payment methods are available?
With Simpro Mobile you are in control of the payment methods your field staff can offer onsite. Any payment methods you set up in Simpro can be used in the field.
Square electronic payments
Off the back of our exciting partnership with Square, field service technicians in Australia, UK and the USA will be able to accept electronic payments through Simpro Mobile.
With Square, your customers can use cards from any financial institution - including Visa, Mastercard, and American Express. They can even pay using Square's own gift cards (These are a great idea to offer as a sales campaign or customer reward incentive!).
Once Square is set up in Simpro it will show in the payment method drop-down menu in Simpro Mobile*. When this option is selected, Simpro Mobile will redirect to the secure Square POS app which can be presented to the customer.

(*Please note that Square can only be selected when Simpro Mobile is online)
The customer, or technician, will then be able to manually enter their card details into the Square POS app. Or, if the field service technician is carrying one of Square's simple and secure card readers, they can swipe or tap a card to process payment. The Square reader can also accept payment from Apple Pay, Google Pay and other contactless smartphones and watches. Square will process payment in real-time and automatically redirect to the Simpro Mobile payment screen which will then display a reference number from Square.
And voila! The funds will be in your account within 1-2 business days!
It is quick and easy to get set up with Square. And for a limited time, Simpro customers will receive free processing on up to $2,000 in credit card transactions for the first 180 days and 20% off up to two card readers when purchased online through the Square Shop.*
To find out more about Simpro's integration with Square, please click here to read our partnership announcement blog post.
Cash, Cheque, and other payment methods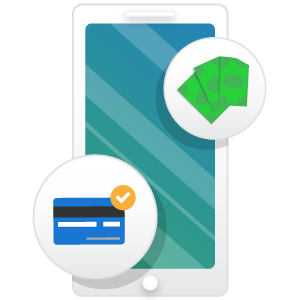 In addition to Square, Simpro offers a variety of payment methods, including cash, cheques and external EFTPOS facilities. Even Paypal can be included as a payment method!
Any payment method you offer can be included in the drop-down menu for Simpro Mobile payments.
Unlike Square payments that are processed online, the validation of the payment will need to be done by the field service technician. They simply select the payment method from the drop-down, manually take the payment, then hit the "Record Payment" button.
Getting started with Invoicing and Payments in the field
Interested in using the new Simpro Mobile Invoicing and Payment features? Select from the option most relevant to you below to get started.
My field service staff are already using Simpro Mobile
If your technicians already have Simpro Mobile installed on their mobile devices, simply make sure they have downloaded the latest update. The Simpro Help Guide is a great resource to help your team learn more about using the new features.
To add more Simpro Mobile licences for your team, or to enquire about Simpro's field service management solution, please call us on +1 855 338 6041 or email [email protected].
I'm interested in learning more about Simpro Mobile
Click here to explore the full range of features in Simpro Mobile.
*Terms and Conditions apply. Please click here to view.