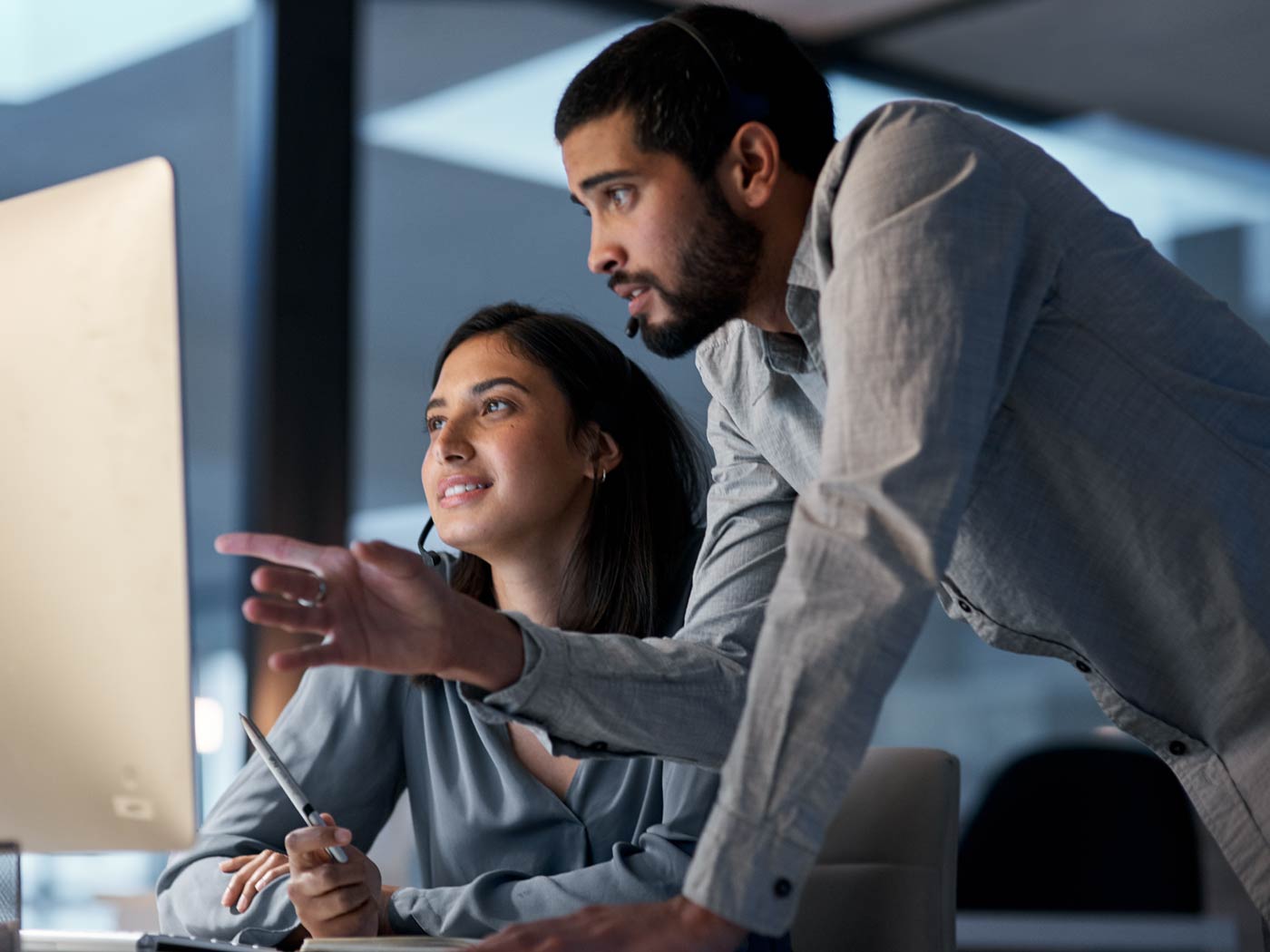 Customer service is the basis of the consumer and business partnership that so many of us participate in, whichever side of the relationship you're on. Let's face it, having a good relationship with customers isn't always easy, and it often depends on whether those individuals had a positive experience with a business. The key factors lay in the processes and systems put in place to aid the customer journey. In this fast paced, technology driven world we live in, it's more important than ever to pay attention to customer service technology trends.
What is Customer Service Technology?
Whether you're looking to enhance that customer experience or get up to speed with the latest technology, it can feel a tad confusing when thinking about those two worlds colliding. In a nutshell, customer service technology is the adoption of tools, processes and a confident customer service strategy that enhances the customer experience and helps achieve the optimum return on investment (ROI). By using the latest technology, you can develop different methods of communication between your business and your customers, and in turn achieve a higher rate of customer satisfaction.
In order for people to reach your business through various channels start with automating your processes. AI chatbots are one way to do this. You've likely seen one in action when you're shopping around the web, a popup icon appears asking if you'd like to speak to the customer service team live and in-person. It's convenient and gives you the answer you're looking for in a timely manner. We'll go into more detail about AI later in this blog.
Customer service technology also helps deliver a smooth customer journey, and a smoother customer journey means that the customer will be more satisfied with your service and more likely to return to you again for more work.
What is the Future of Customer Service?
The future of customer service is always changing as more businesses adapt and evolve within their industries. Customers want the answers to their questions as quickly as possible and they want to get them with as little effort as possible. Additionally, the way in which businesses react to customer feedback has hugely evolved. With the introduction of social media, you can now directly tweet a company and get a response within minutes. You can reserve a table at your reserve restaurant just by filling out an online form, and get confirmation of the booking_reservation within seconds.
The notion of getting immediate feedback to your queries has accelerated over the last couple of years with the global pandemic. This forced all businesses to adapt the way in which customers interacted with them. Businesses also had to think outside the box while sustaining operations. In order for businesses to thrive they needed to think about ensuring their customers needs were met via other means of communication. While maintaining a steady flow of business and offering alternative services that were more geared towards the climate during that time, therefore keeping their revenue in the positive.
The Importance of Technology in Customer Service
What do we want? Responses! When do we want them? Now!
Customer service technology continues to grow in popularity, given the ease of access to it in our daily lives. It's no wonder businesses have turned their attention towards this avenue. Technology gives customers the option to choose how they would like to reach businesses-- could be via a live web chat service, social media, or the traditional method of picking up the phone. With business processes centred around the customer journey, technology can help provide faster customer service and streamline communication, therefore enhancing the customer experience and providing a positive outcome.
Customer Service Technology Trends
You want to elevate customer satisfaction, right? If it wasn't apparent by now, customer service technology is changing the way we all interact with businesses and keeping processes as streamlined as possible. It's a huge market to tap into, so much so that a whopping 70% of people in a recent survey conducted by Ookla claimed they're "always-on," meaning they require connectivity to WiFi or data at all times in their personal and professional lives. Let's discuss a few of the customer service technology trends to watch out for to enhance your business.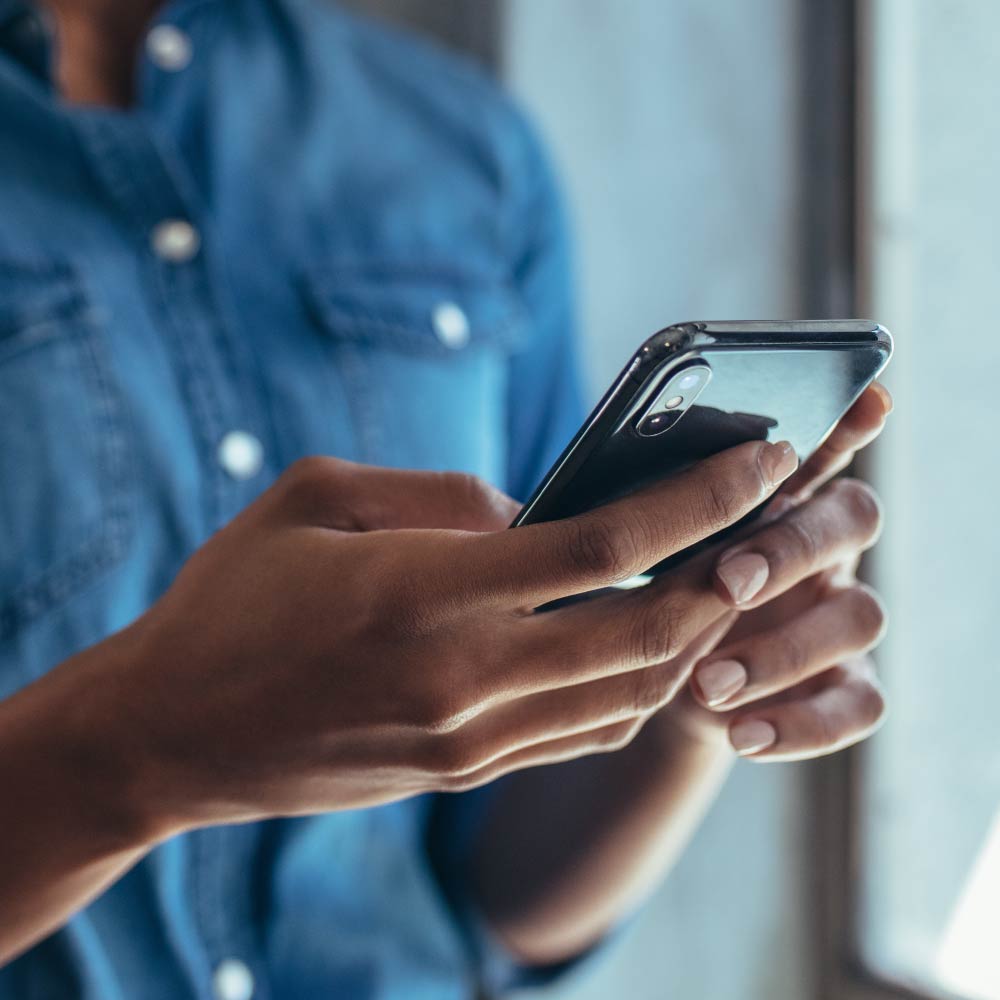 All the way mobile friendly
Mobile phones are a huge part of society and the way we all interact with one another. We're now swamped with information and content at just the tap of a screen. The convenience of having a mobile friendly customer service channel is invaluable to a business because it allows instant communication with the customer. And from a customer perspective, we no longer have to make that 30 minute drive home before trying to contact somebody at a business. From a business perspective, you can focus on meeting customers' needs quickly and efficiently. It's right there in your pocket. Resolving customer queries and having a dedicated mobile friendly service will help build immediate rapport with customers as well as deliver and improve upon customer satisfaction in the long run.
AI-based chatbots
Do you need help today? How can I assist you?
These are both questions we're all familiar with when browsing the web or looking for a service of some kind online. Over the last few years, the rise of AI chatbots has dramatically answer common customer queries. In fact, according to a report from CNBC, it's expected that AI-based chatbots will cut business costs by up to £8 billion in 2022.One of the benefits of having an automated chatbot is that certain types of after hours queries can be answered by the chatbot. Every business has to close its door at some point. With chatbots you can ensure there's some form of coverage around the clock after staff have gone home for the day. This advantage helps businesses internally by resolving queries faster without the need to speak directly to customer service teams and therefore frees up time, while also ensuring the customer gets the answers they're looking for.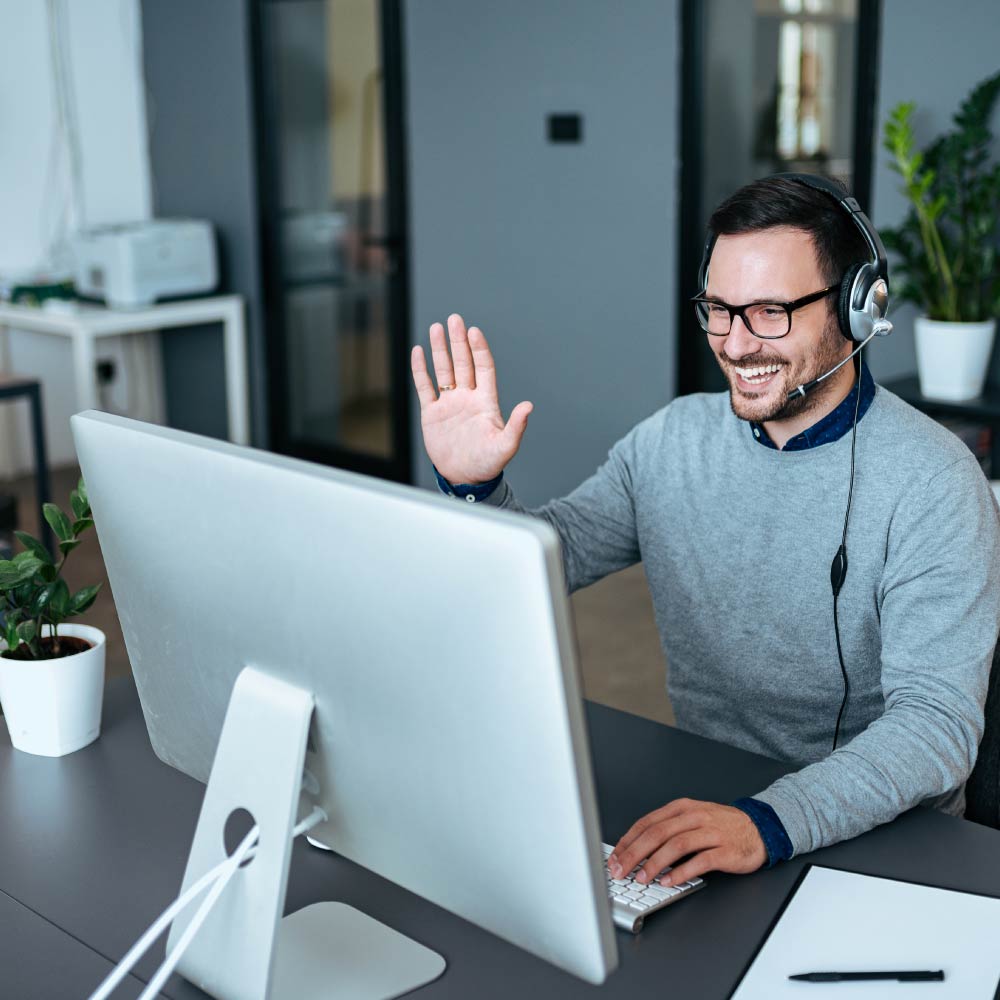 Video chat
With the explosion of Zoom calls and the family quiz nights everybody had to endure during the pandemic, there's now no avoiding mum's video call on a Thursday evening when you've just sat down to relax on the couch after a hard day's work. Video conferencing is more and more a part of our every day lives, be that personal or professional and using it is trending in the customer service industry.
Visual engagement creates a personal touch that makes the customer feel valued. It also means that any questions or queries customers may have can be answered all in one sitting. Perhaps they're browsing a specific service and have a query about pricing? Or what's included? How easy is it to jump on a video call for ten minutes? The customer's query is answered swiftly and with direct ease, building brand credibility and really showing the customer that they should think about future business with you.
Personalisation to the max
How many times have you been scrolling through Facebook or Instagram and you start seeing advertisements for things you've been discussing with friends and family? Or you almost purchased that pair of shoes two days ago…now here they are again. personalised customer service has a similar idea. It's a marketing technique using customer service technology to tailor each individual customer's needs to generate further business. For example, an HVAC business may target specific customers with a personalised marketing campaign about bulk deals on new air conditioning units if they're regularly being serviced by that same business. Not only does personalisation help drive loyalty among customers, but it also aids in learning customer interests and adapting to their requirements.
We all like to feel valued and showing appreciation by focusing on personalisation is one of the ways to do just that for your customers. You can then move into marketing specific offers and emails to select customers who have had a specific type of service or particular work done. Customers are much more likely to give you further business based on previous work that has been tailored to their needs.
Omnichannel support
Freshdesk reported that globally, 70% of customers prefer brands that provide a service across multiple channels. That's a huge statistic and one that the trade industry can take notes from.
We've spoken about the importance of video chat and AI chatbots but with omnichannel support it's all about giving the customer the opportunity to choose how they communicate with you.Something you've probably seen very regularly now with the rise in customer service technology trends, is being able to contact a businesses through live chat, SMS, social media, phone and email. You're holding out all the cards for the customer to choose what best suits them, which will only add to that seamless experience. These sorts of options once again feed into that notion of being efficient, reliable and speedy. Plus, the customer can get their query answered on their terms. If it's after hours for you and your staff, that's okay, as the customer is still able to take that first step toward getting the ball rolling. The customer may also find their query can be answered via an AI chatbot!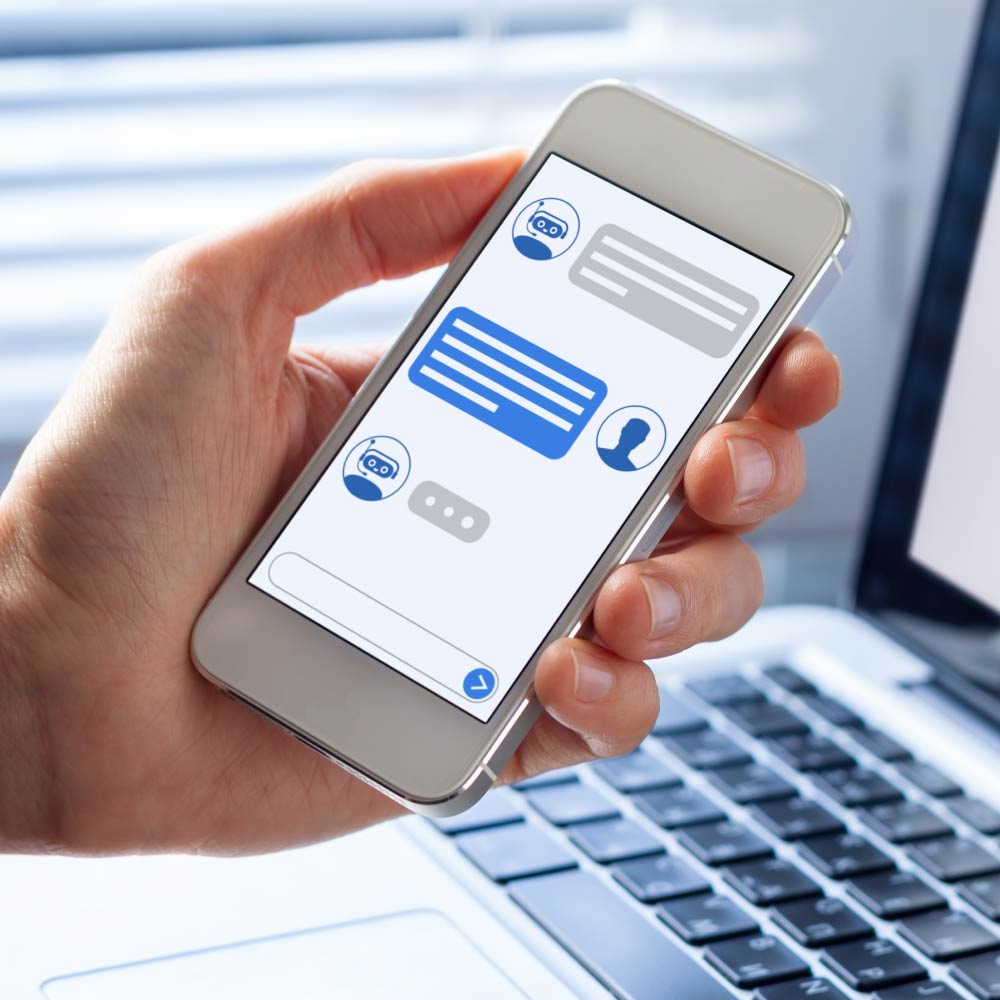 24/7 Support
This leads nicely into our next trend; adopting a 24/7 approach for your customers. If you're looking at other customer service technology trends such as AI chatbots and omnichannel support then this becomes a whole lot easier. It's not always about getting those answers straight away. While that's a nice bonus, as a trades business there will always be some point in the day where your staff are going home. However, if customers can see there is a form of communication still available, whether that be reaching out via social media or an email address, it'll build trust and strengthen that relationship.
Within the trades industry there are always instances where jobs are completed outside of normal working hours, whether that be for residential or commercial purposes. Giving your customers the flexibility to reach somebody out of hours, perhaps something has come up last minute, for a quote on a job or just to enquire about a service will only aid your business credibility for the better.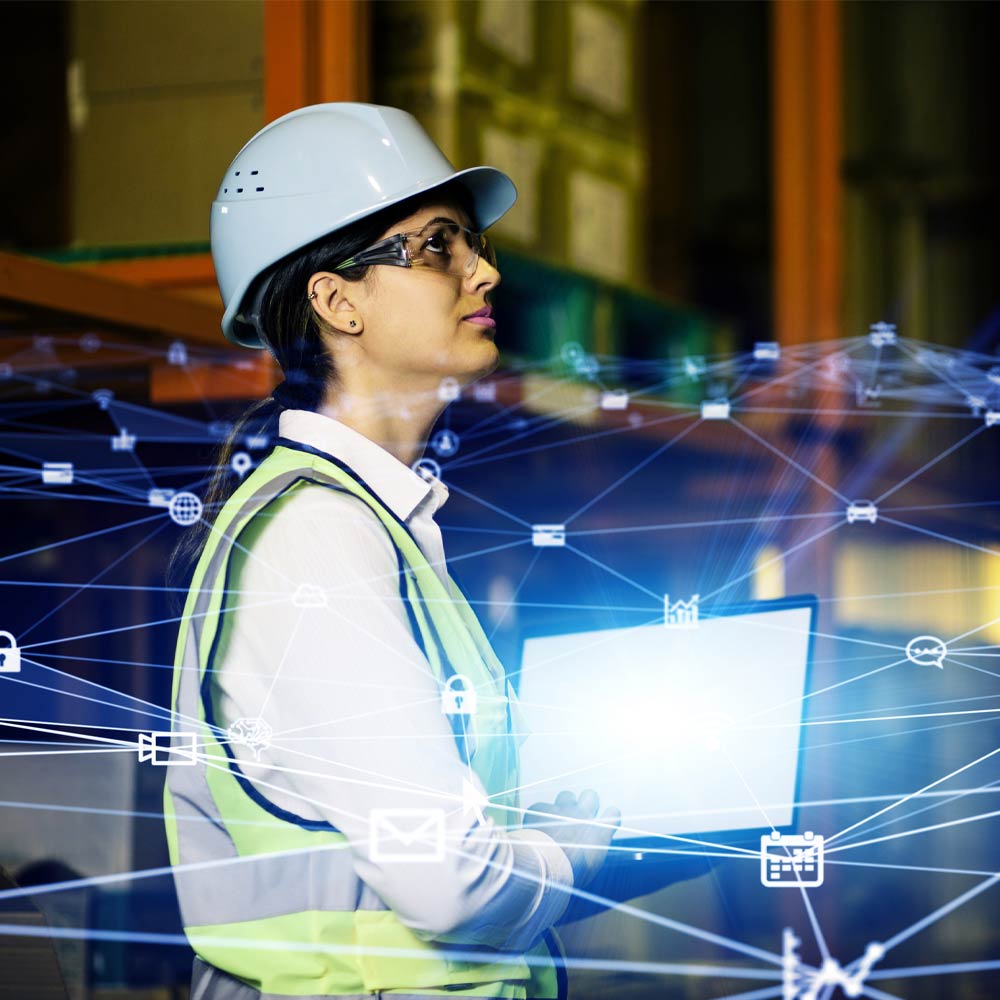 Cloud technology
Cloud based technology is a great way to store information and collate data, acting as a hub and one-stop shop for running business smoothly. With field service management software there is flexibility to transform your workflows and processes with customers. For example, once your field staff have completed a job, you can invoice the customer instantly to collect payment. Your customers can also take advantage of online portals to view any quotes and check the status of a job, as well as view work notes so all parties are kept informed. Having this visibility and transparency will increase the level of customer satisfaction and help the experience be a positive one.
Summary
With a lot of people working from home these days, the landscape of businesses has changed a lot over the past two years. With that comes certain evolutions and adaptions to the way customer service is handled. As a business, you can always keep one or two steps ahead by adopting these customer service technology trends.