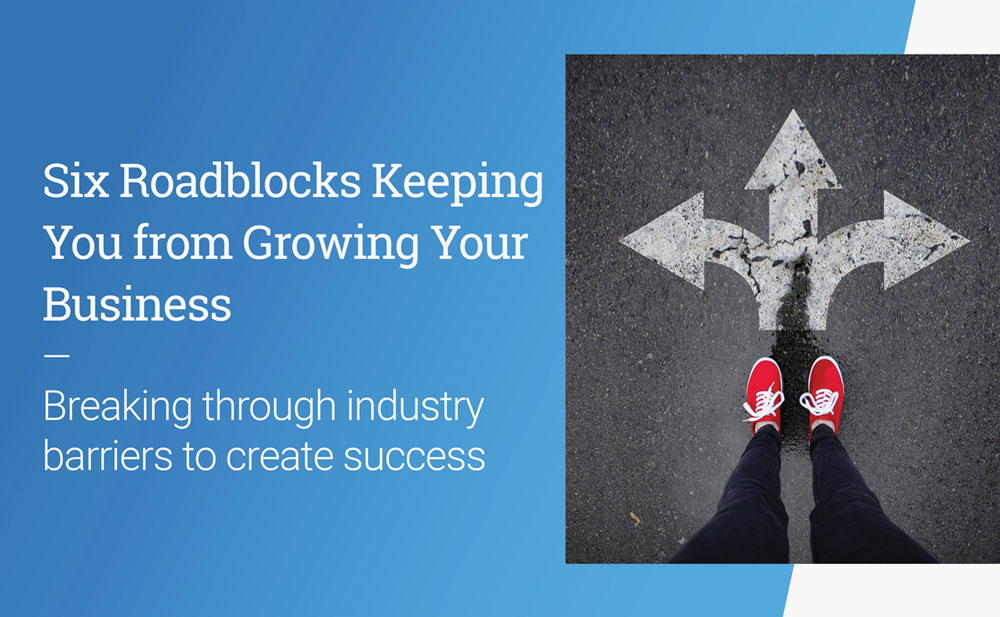 If you want to grow your business and achieve success in the field service industry, it is important to be aware of six common roadblocks that can get in the way of business growth. While these roadblocks can definitely prove to be challenging, read on to discover some simple solutions.
Roadblock #1: labor shortage
Solution: Finding good employees can be tough, and keeping those employees can be a challenge as well. By automating your workflow with field service management software, you can save time that would otherwise be spent on manual entry. When tasks are automated, field staff can be more productive and do more of the work they enjoy.
Roadblock #2: Misunderstanding finances
Solution: If you don't have a clear understanding of your business financials, you might be missing key information to inform decisions. Use cloud-based reporting tools to generate financial reports and project progress updates so you can see where you might be losing money. With business reporting, you gain visibility into your business status so you can make data-driven decisions to increase profits.
Roadblock #3: Inefficient operations
Solution: Want to work smarter and not harder? Avoid inefficiencies or data entry errors that are common when running on paper-based systems by switching to field service management software. With software solutions, you can monitor job progress in real-time, track your inventory, manage multiple projects in one place, and overall simplify your workflow to be more efficient.
Roadblock #4: Difficulty making a software choice
Solution: There are tons of software platforms that work with trade contracting businesses, but not every software is right for you. If you are overwhelmed by the number of software solutions available, doing your research can help make your choice less difficult. Map out your current challenges, participate in product demos, consult with your team, and most importantly — take your time and don't rush to a decision.
Roadblock #5: Managing customer expectations
Solution: You're living in a digital world, and so are your customers. Meet (and exceed!) customer expectations by using technology to your advantage. You can quickly send quotes and invoices to customers, use SMS to keep customers updated, and meet customers where they are (on their phones) for easy communication.
Roadblock #6: Technology aversions
Solution: Change within a company can be a challenge for staff, especially when changing the way tasks are executed. A common roadblock for field service businesses is helping employees get comfortable when switching from paper-based operations to running on software. If members of your staff aren't comfortable operating with technology, you can ease them into oncoming changes by providing training and support and by communicating clearly throughout the entire process.
For a more in-depth look at these roadblocks and how you can use technology to overcome them, watch the webinar recording from our US team on the Six Roadblocks Keeping Your From Growing Your Business.
In this webinar, Glenn Nott walks through these six common industry challenges and how you can tackle these challenges and grow your business: