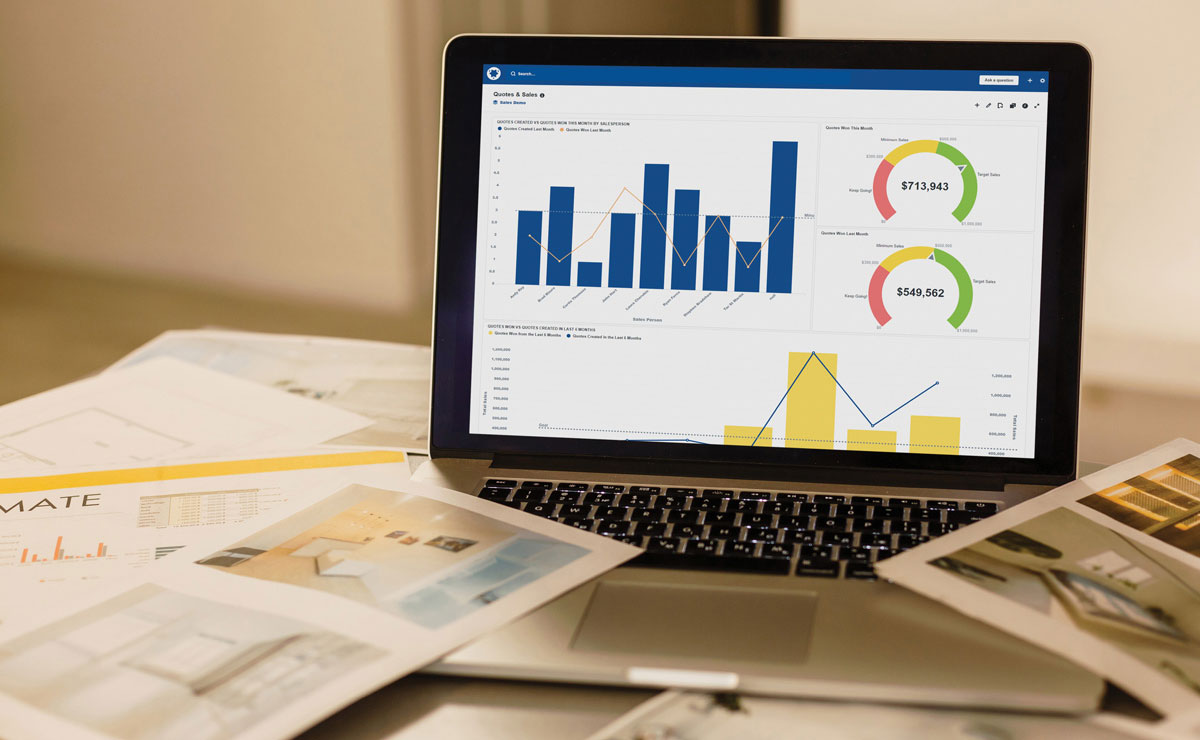 With literally thousands of options, choosing the right job management software for your field service business can seem like a daunting task.
If you run a business in today's world and have plans to grow and succeed, chances are you already understand the importance of running on software. The tricky part is choosing or switching to the right field service management software option to help you maintain and grow.
There are so many cloud-based, field service management software options available to the point where it can be overwhelming to dive in. To help you with your software purchasing journey, we've compiled a few tips that can make choosing a software a bit less daunting.

1. Do your research
The software you choose can affect whether or not your field service business is able to compete in the modern world.
This is a huge decision, so it's imperative to take your time and research thoroughly. Read product descriptions, watch videos, participate in demos, and visit software review sites such as Capterra and Software Advice.
2. Map out your challenges
Do you struggle with managing inventory? Are your field staff constantly calling the office to get more details on a project? Do you find yourself wondering if you've made enough of a profit after each phase of your projects?
Whatever your challenges are, make sure you are looking for software that will solve those problems. After all, you're not actually searching for software. You're searching for a solution to help your field service business run more efficiently.
3. Talk to your peers
Think about the last time you tried a new restaurant. Most likely, you gave that spot a chance because you received a recommendation from a friend or you read glowing reviews online.
The same way you would get a recommendation before trying a new restaurant, barbershop, or another service, consult with your colleagues to discover which software programs are working for them.
Take that list of software options you've compiled and get opinions from peers in the field service industry or read verified reviews online. You can also ask software providers for references to contact so you can receive feedback from those currently using the software.
4. Talk to staff or team members
Once the new software is implemented in your business, who will be the primary users? The project manager, the financial department, the field staff, or everyone on staff?
Take the time to understand what their needs and challenges might be so you can make sure the software you choose will make life easier for your staff.
Talking to your team before you make a decision will also help you better manage team expectations and concerns when you implement new field service management software.
5. Take a forward-thinking approach
Don't just think about the initial installation of the field service management software and your immediate needs. You want to have an understanding of how your new software tool can help your business in the long run.
When talking to sales representatives or when going through the demo process, ask how often the software is updated and how you can submit feedback and suggestions. Also, find out details about the customer support and tools that are provided.
Take your time, ask clarifying questions, and make a confident decision. Implementing field service management software for your business is an investment, but it's an investment that can greatly pay off.
Looking for a field service management software to help streamline your entire workflow? Add Simpro to the top of your software research list. Contact Simpro to find out more.