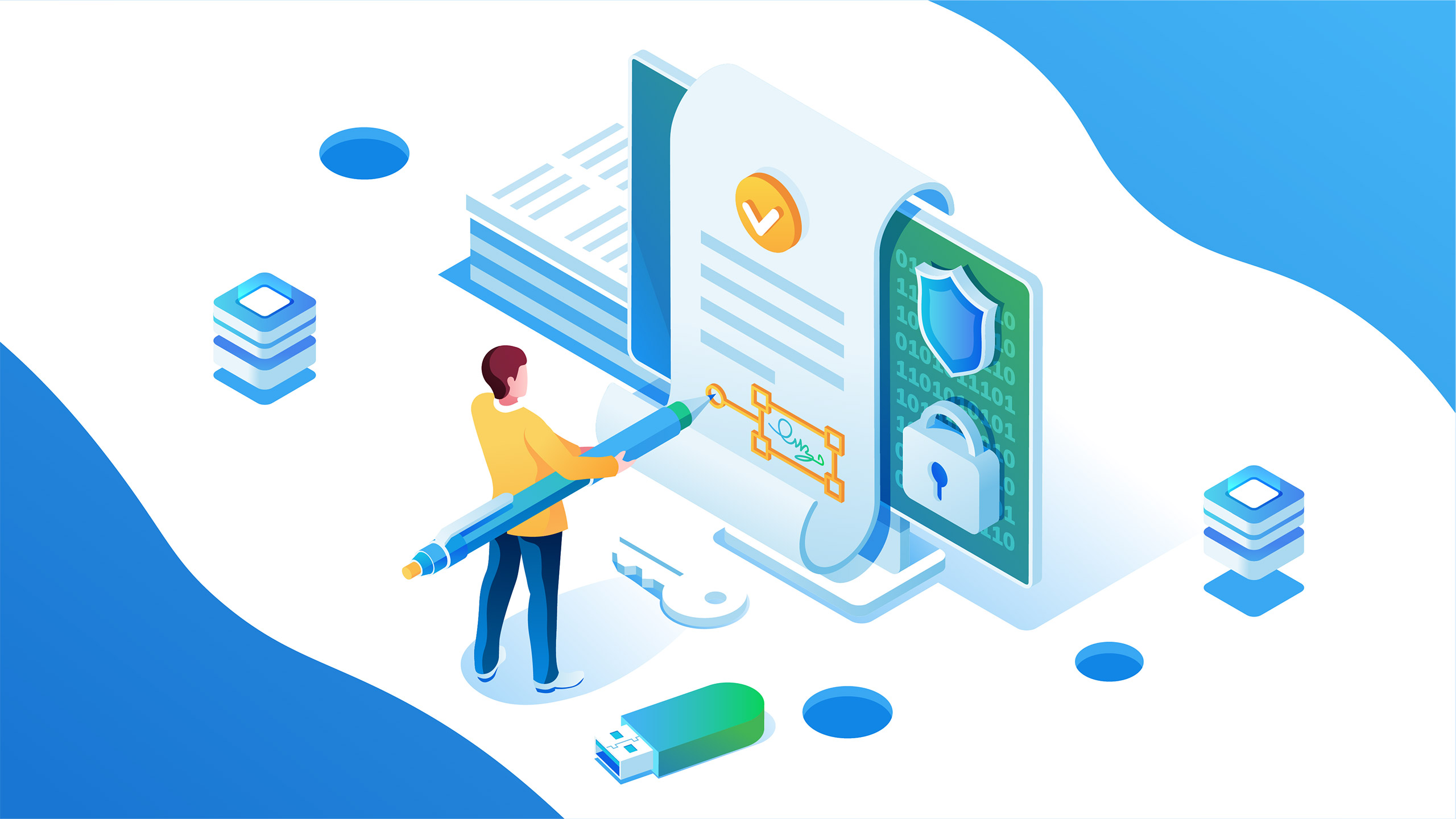 Forget about chasing customers to print, sign, scan and send a signed quote back. Approvals just got easier!
Due to popular demand on the Simpro Idea's Portal, we have implemented our very own Online Quote Acceptance Feature.
Quotes sent from the office using Simpro can now be signed digitally by your customers. Similar to what is already available within Simpro Mobile's Quote and Sales Module for field sales, this new feature will improve sales turnaround time, reduce paperwork, and ensure legal compliance is maintained.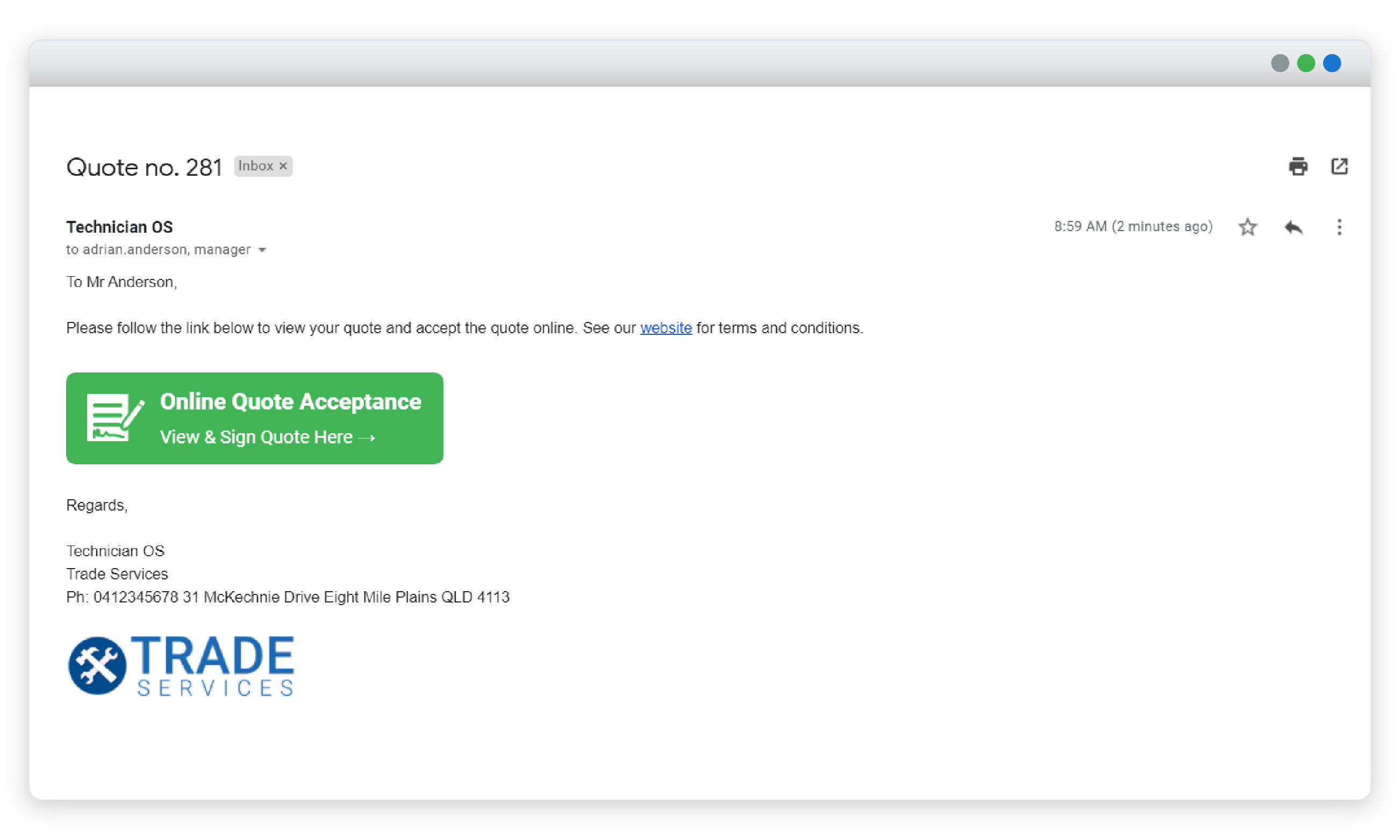 Update your Form Builder Quote Templates to include a digital signature field.
Make it easy for your staff to bring the new online signing process into the sales workflow, every time they quote.
You can now update your Form Builder Quote Templates to include a Customer Signature Field. This is done by simply adding the "Customer Signature" field to the quote template of your choice. To make things even easier, quote templates that are set up for online acceptance will be clearly marked within Simpro.
Help your customers get the job done with an easier way to sign.
Speed up your quote turnaround time and take the hassle out of the acceptance process for your customers.
Choose a template with the customer acceptance field enabled, enter your quote information and add your customer email as you normally would.
Simpro will now add a prominent button in the body of your customer email that links to the Online Quote Acceptance Portal. After reviewing the online PDF copy, customers can digitally sign documents by typing their name into the signature field.
As soon as the quote is signed, the quote status will automatically be updated in Simpro. Depending on your system configurations, when the quote is signed, the quote status will automatically be updated in Simpro.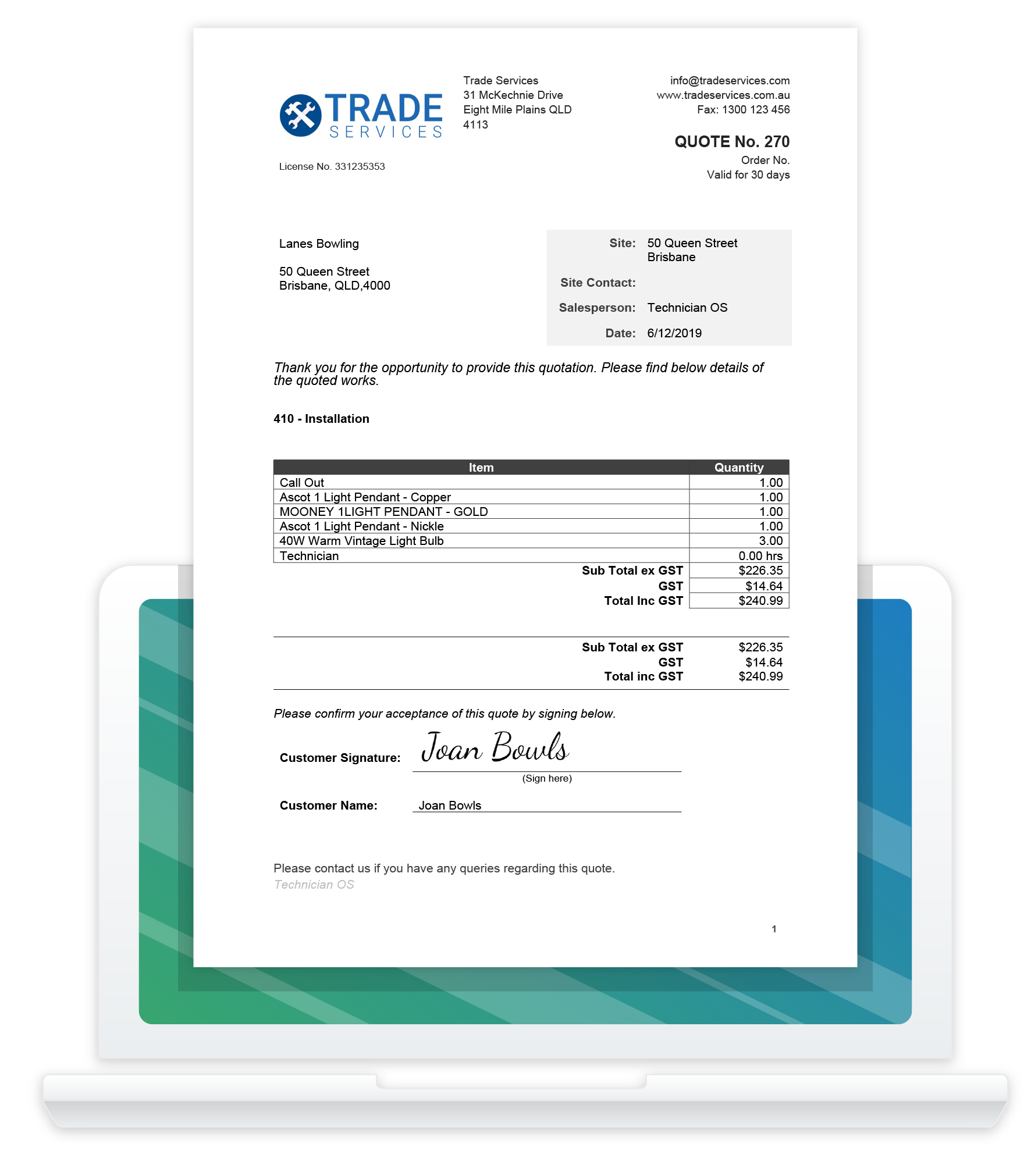 Keep track of your signed documents.
Make sure your legal requirements are taken care of by filing signed copies in a centrally accessible location (instead of a salesperson's email inbox!).
A signed PDF copy of the document can be attached to the quote in Simpro.
To learn more about simplifying your quote approval process with electronic signatures, click here.
Discover the latest Simpro news on Facebook, Twitter or LinkedIn, or visit the blog.