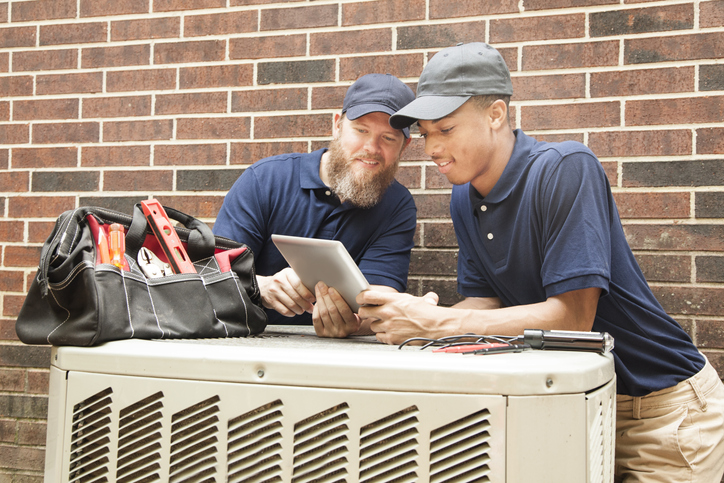 We guess you could say that our latest release, rolling out on February 17th, is pretty iconic. Especially because we are introducing a new icon to show cost centre locked status! Plus, just to sweeten the deal, we've got some additional cost centre and tag improvements to better your Simpro user experience.
And, for our US Simpro users, you can now choose to bill your customers for tax charges received from vendors.
Let's take a closer look at these exciting new features and updates!
Lock Icon for Cost Centres
Ever had the tricky task of trying to figure out whether or not a cost centre is locked? Well, thanks to our new lock icon for cost centres, those problems are a thing of the past!
When viewing a list of cost centres on a quote or job, you will see the icon appear next to certain centres if they are closed - making it easy to identify locked and unlocked cost centres!
Quickly add vendor tax charges to customer bills (US only)
With this latest release, you can now easily, and quickly, add tax charges received from vendors to your bill for customers using a drop-down menu. Plus, you can also select from all the cost centres on a job to specify which cost centre the tax is charged to - enhancing your efficiency when job costing, even further!
Improvements and enhancements
With all of our releases, there are always slight improvements that our developers will make. These may not always be a feature of the release, however you can read the outline of what updates are made in the dedicated release notes in our helpguide. You can find this by clicking here.
Here are some of the improvements and enhancements made this time around:
Now, you can upload employee attachments without any interruption! Google Chrome won't auto populate your username when you upload attachments to an employee card.
Don't get lost when adding freight to a Purchase Order. You can now view the cost centre name when selecting where you need the freight charged to.
That's all from us this time around. Make sure to head over to our release notes for the full breakdown of this update, and check out the video below!
Also, make sure you keep your eye on our Facebook, Twitter, LinkedIn and blog for information on our releases throughout 2019. We've got some exciting stuff coming this year, and we don't want you to miss a minute of it!