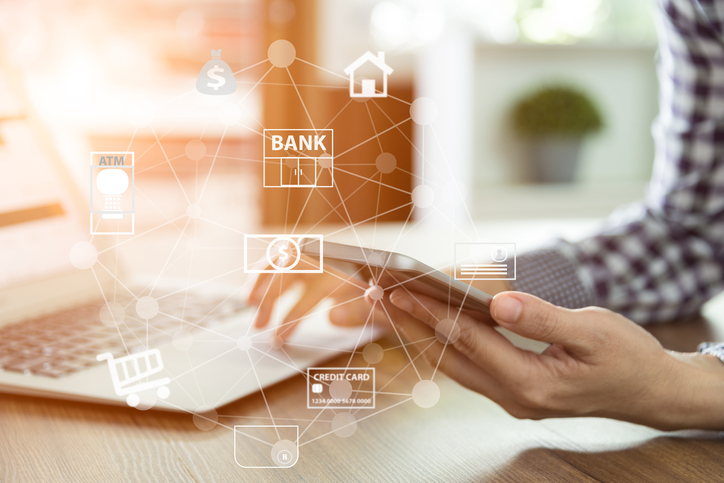 Xero Partner Team Manager, Ian Phillips, highlights the essential apps that Xero Partner Firms should embrace to improve efficiency, but also ones that work seamlessly with Xero to provide clients with an end to end cloud solution.
As Partner Team Manager at Xero I am frequently asked about one topic on an almost daily basis: where to start with add-on apps that link to Xero. So, I thought I would jot down some of the opportunities I see for accountants who embrace apps in the Xero ecosystem:
1. OCR and fetch software
Data capture is one of the key challenges for firms who are looking to become more efficient. Xero's bank feeds and Xero Files are great features which remove the need to chase clients for paper records and key in data from source. However, purchase invoices and receipts still require some manual data entry and are easily lost. Many firms I work with (and particularly those who offer a bookkeeping service) see optical recognition software as a key part of their workflow as it massively eases that burden. Hubdoc is looking to the future where paper records will become rarer. The fetch functionality built into Hubdoc goes straight to the client's online account and grabs purchase invoices from a whole list of suppliers.
Apps to explore: Hubdoc, Receipt Bank and Auto Entry
2. Practice tools
With so many Practices using Xero for their own accounts, it makes sense to explore apps that can help to run the firm more efficiently outside of the actual client work. Client onboarding and payment of fees are two of the most popular things that can be automated with apps that link to Xero. This area will become even more exciting as we see 3rd party apps linking to Xero HQ to provide even better relationship management.
Apps to explore: GoProposal and GoCardless
3. Scaling up Xero's functionality
Some clients (particularly those on existing Desktop solutions) may have more complex needs that cannot be met by Xero alone. Others will be interested in exploring how they can benefit from integrated, best of breed cloud solutions beyond bookkeeping. Stock and point of sale systems are good examples of software accountants may get to know as they move beyond converting the 'low hanging fruit' clients to Xero. Accountants are also advising on CRM, time tracking and job management tools to make the lives of their clients easier. For more complex, bespoke integrations, companies like BlueHub can advise and support clients.
Apps to explore: Vend, Unleashed, Data Dear, iZettle, and Insightly
4. Value-added services
As Xero Partner firms build their digital business platform, they usually do so with a goal in mind to deliver more value added services at scale. Xero HQ's Activity Feed is already helping accountants to provide a genuinely proactive service to clients. Plus Report Templates allow Xero Partners to deliver top notch, snapshot reporting at scale. Many Xero Partners are now using apps to deliver other value added services to chunks of their client base on the Xero platform. Examples include live reporting & forecasting, credit control and invoice finance.
Apps to explore: Futrli, Spotlight, Chaser and Market Invoice
5. Vertical specific propositions
Xero HQ's Explorer function is helping firms to better understand the demographics of their client base and to see where their specialities lie. We are seeing firms build solutions for particular sectors around Xero and add-on applications, providing immense value to their existing clients and allowing them to win new business from a wider geographical area with that sector expertise.
Finding ways to better manage workflow is essential - particularly for businesses carrying out service, maintenance and project work. Accurately tracking quotes, jobs, and invoices can get complicated quickly, but with the right job management software, you'll be able to optimise your client's working processes and increase both productivity and profitability.
If you work in the trade or service industries, there are many ways to improve the management of your business's workflows. One tool you may find useful is cloud-based job management software, Simpro Software.
Other Tips
Speak to your Xero Account Manager about how we can build some support into your project with Xero.
Check out the Xero App Marketplace to search for details of apps that could be of use to you.
Have a chat with the fantastic people behind these apps. They will want your business and will always be happy to demonstrate how they work.
Come along to Xerocon 2018 and spend some time talking to a load of people from a tonne of these businesses all under one roof.