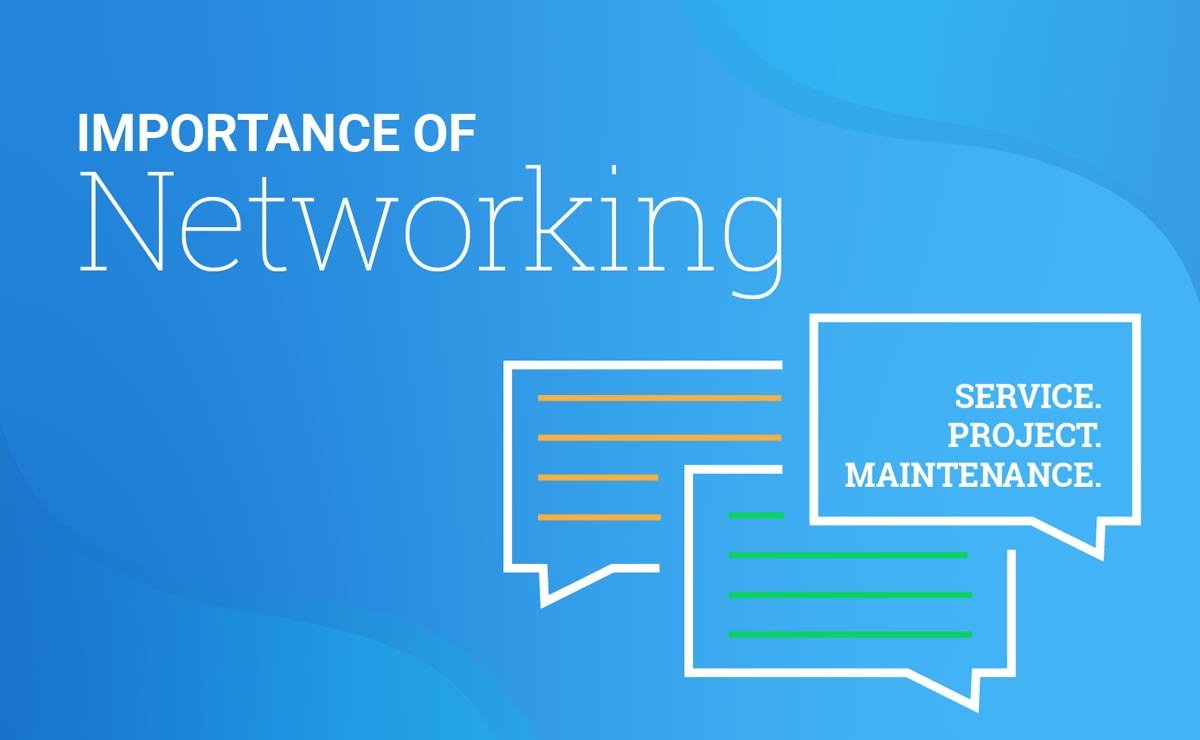 Is networking on your to-do list? Networking is one of the best ways to be successful in the field service industry. If you don't have plans to attend a networking event, read on for some reasons why networking can boost your business presence and provide key benefits.
Why it's important to network
1. Make connections to improve your field service business
Take advantage of the community of knowledge in your own backyard. The next person you meet at a networking event could become a vital partner in growing your business. When you network, you're developing a wealth of resources for your future projects, ambitions, and growth goals.
2. Learn valuable insights to help you grow and innovate
Most networking events aren't only about networking. They are also about learning. Gain valuable insights from industry speakers or participate in Q&A sessions and get those answers you've been curious about. Also, you never know what you'll learn from the attendees you interact with.
3. Stay on top of new field service industry trends
Do you know all about the latest products and business tools that professionals in your industry are using to stay ahead of the curve? Attending networking events is a great way to learn about new innovations, trends, and tools. Keep an eye on those industry trends that can help you excel.
4. Meet prospective customers
When you branch out and attend professional events outside of your industry such as chamber of commerce events or other local meetings, you increase your chances of meeting prospective customers. Bring your business card or be prepared with a way to exchange contact information.
5. Spread the word about your business
Even if you don't meet a potential customer at a networking event, the people you meet know other people who know other people, and so on. Every connection you make provides the potential for you to get the word out about your services. Before your next networking event, prepare a very brief "pitch" or introduction about what you do so you can promote your business naturally.
Ready to get networking, but not sure where to start? Industry trade shows are a great opportunity to network and learn about new trends. You can also join your local industry associations and attend their meetings and events. Visit the Simpro events page to learn about upcoming networking opportunities near you.