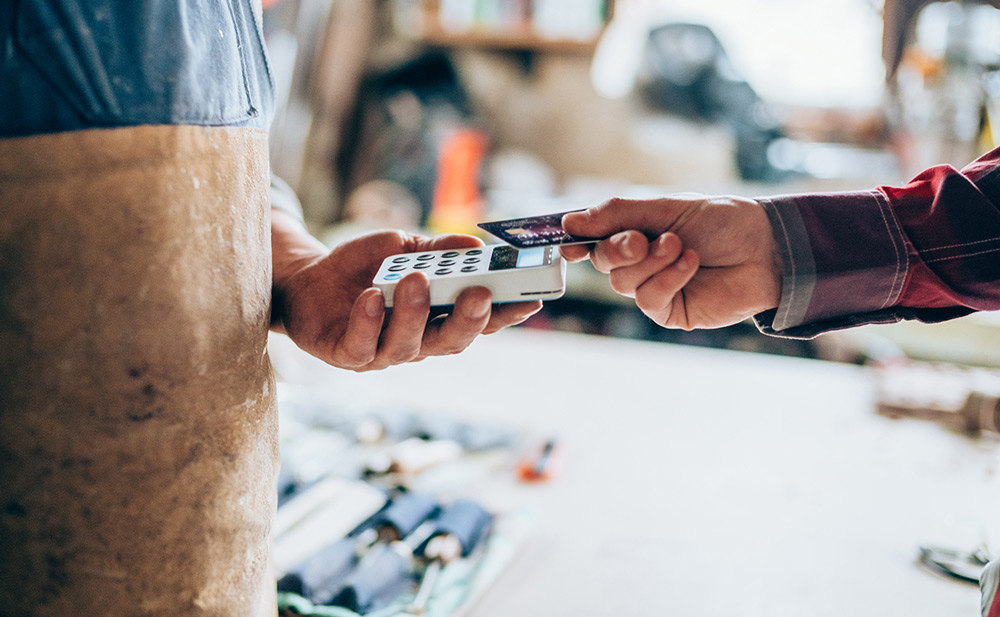 Do you have an easy method for customers to pay you for your services? If not, you may want to take a close look at the way you accept payments and how you can improve.
The Reserve Bank's Consumer Payments Survey shows that over 52% of transactions are paid for using credit and debit cards. Accepting card payments from your customers is just one piece of the puzzle. Making it easy for customers to make those payments completes the picture.
If customer retention, business growth, and remaining competitive are important to you, then employing a payment processing system is something you can't overlook. Also, it's mutually beneficial, making life more efficient for both you and your customers.
Here are three key reasons it's important to use payment processing in your field service business:
1. Save valuable time
Tired of wasting time chasing down unpaid invoices? Issue your invoices on-site and accept payments in the field so that you spend less time contacting customers for payment, and more time being productive. A payment processing system not only saves time for you and your accounting department, but it also saves time for the customer as they can hand you a card or card information on the go.
2. Meet customer expectations
In today's world, customers are able to pay via credit card for most services they receive. It's no longer a "perk" to be able to pay with a debit or credit card — it's the standard. Surprisingly, there are still several trade contracting services that don't offer card payment options upon job completion. You can gain a competitive edge by having a payment processing system that makes it easy to accept payment on-site. In addition, you'll be perceived by your customers as more reliable and legitimate as a business when you can accept card payments instantly.
3. Increase your cash flow
With payment processing systems, you'll get your money faster, increasing the flow of cash into your business. Avoid bounced cheques and cut down on the time it takes for deposits to enter your account. Additionally, a payment processing system can increase your cash flow by making it easy to accept recurring payments when, for example, you perform routine preventative maintenance for a customer or any other recurring service.
A payment processing system isn't just a tool for billing and collecting payments; it's a solution for increased efficiency in your business operations. At Simpro, we're making payments easy for you! Subscribe to our email list or follow us on Facebook, Twitter or LinkedIn to get updates on our upcoming Payments & Invoicing features.