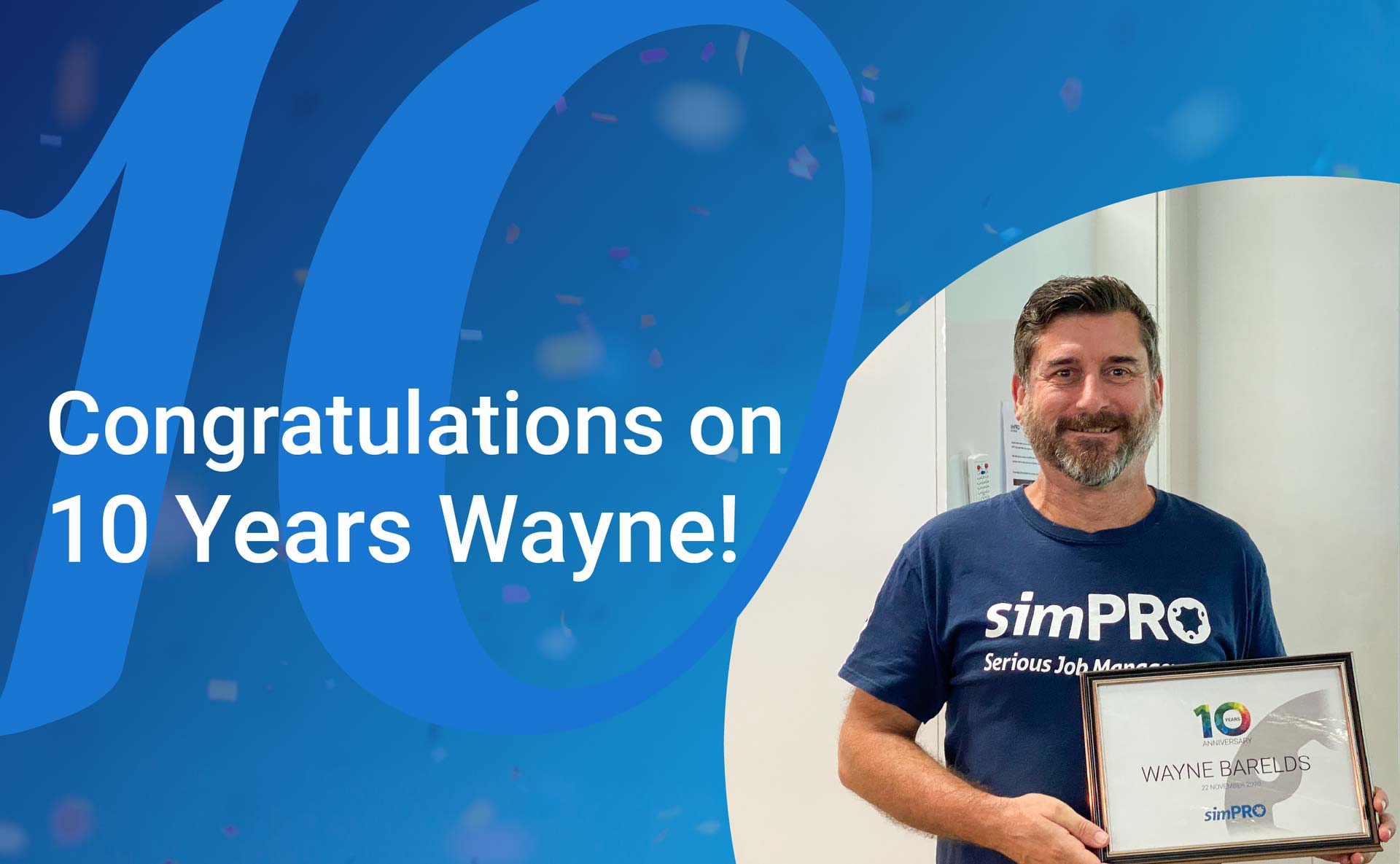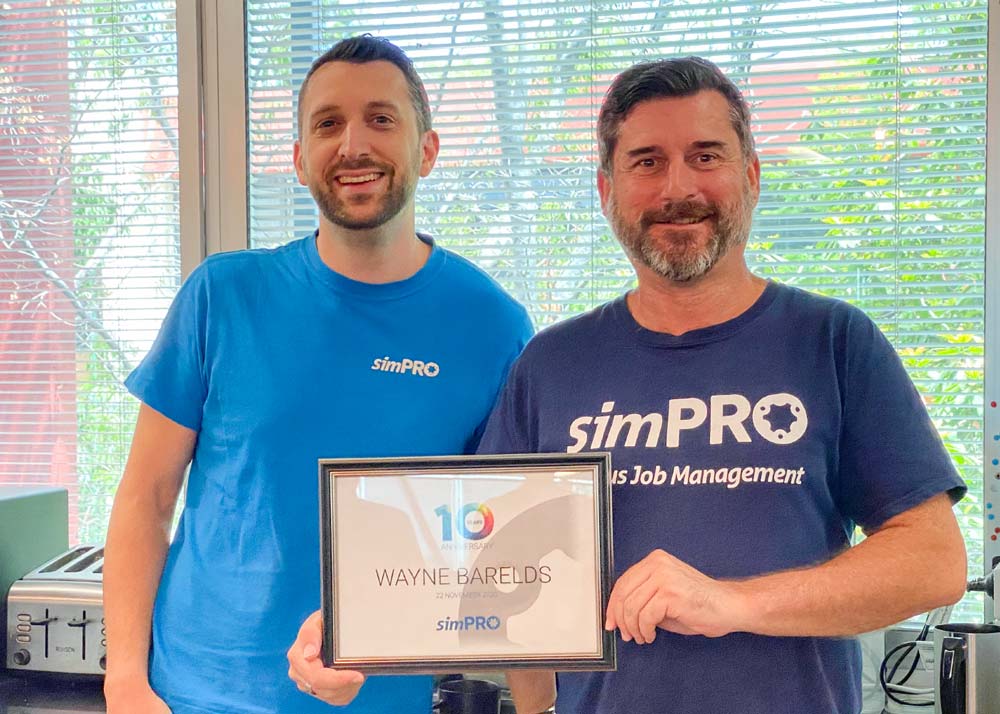 Meet Wayne Barelds. Throughout the last 10 years, Wayne has been a pivotal part of many teams within Simpro. During his exciting career with the company, he has travelled the world and worked in various roles including Implementation Consultant and Head of Customer Success. These experiences led him to his current position of Product Owner for the Customer Voice Team. In this position, he coordinates the journey of customer ideas from initial conception to implementation within Simpro.
To celebrate this incredible milestone, we sat down and spoke to Wayne about his time at Simpro.
What does your day-to-day look like at Simpro?
"The first thing I do in the morning is respond to any emails from the global teams that have come in overnight. Then, I look at the Ideas Portal and spend time helping customers by either pointing them in the right direction or linking them to any existing idea threads that may help them.
"My main focus, however, is taking customer ideas from the Ideas Portal and working with other teams to implement them in Simpro.
"To do this, I coordinate with customers as well as staff from all departments, including sales, training, marketing and development. Together we discuss how we would implement an idea if we were to move forward with it and the requirements needed for that to happen.
"We then work on software prototypes with the UI/UX team to find the best workflows. And then, work with the Customer Voice Development Team to make sure they understand what it is we are trying to achieve and how we can make it happen."
Do you have a favorite story from your decade with Simpro?
"I really enjoyed working in the UK for five years and helping to expand that team.
"We built out the team in the UK from three people to nearly 50. We onboarded an admin team, a support team, sales and implementation consultants.
"To see the transformation of that business into a growing and successful team was incredible."
What is one thing that has changed the most during your time here?
"When I started, we had about 40 staff globally.
"Since then, Simpro has grown in size and professionalism - it has become a complete company with processes, systems and onboarding. It's a massive difference."
What is the best 'work perk' at Simpro?
"Working in the UK for five years and having the opportunity to travel around Australia and New Zealand."
10 years is a significant milestone. How do you feel about reaching this anniversary?
"I'm very proud.
"From day one, I've always believed that Simpro is a really good piece of software.
"I've seen how it changes the way people run their business, what they get out of it and the success they have with it. To have worked for 10 years helping people do that - that's really cool."
What piece of advice has helped you the most over your 10 years?
"Always be open to opportunities and make your own opportunities where you can - you never know where it will take you."
Interested in furthering your career with Simpro? Visit our careers page for available opportunities.