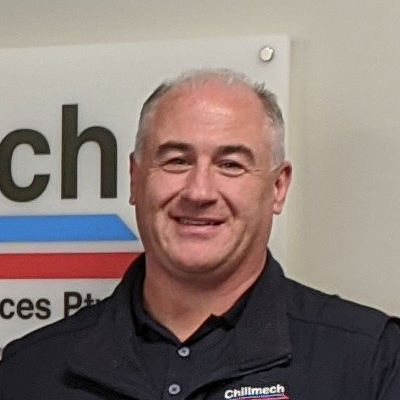 "Simpro gave us the most benefits with the least losses."
Carl Murray, ICT Manager
Headquarters
Lilydale, Victoria, Australia
Industry
HVAC&R (Commercial & Industrial)
Employees
45+
Website
The challenges
Legacy job management was moving too slow
At Chillmech Services, the customer has always come first. So, when the team realised that their old systems were impacting the efficiency of their operations, they knew they needed a solution.
Carl and his team decided they needed to invest in a more efficient system for job management and looked to the available technology to improve their overall performance and the quality of service provided to their customers.
"It was just difficult," according to ICT Manager Carl Murray, "we had an electronic system but there was paper everywhere. It became really difficult to keep a handle on information and achieve a smooth workflow."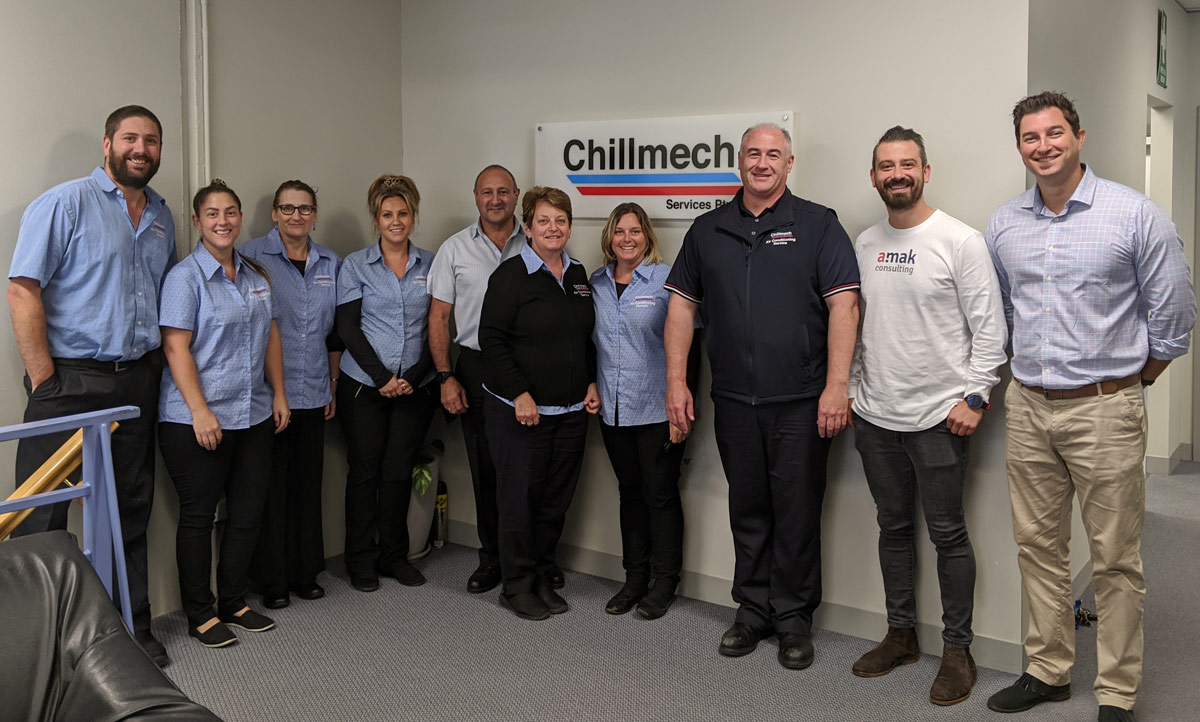 Looking for an innovative, modern solution
"The solution we were using [before Simpro] was okay. It definitely reduced some of our paper needs," Carl explained, "but it wasn't enough. We had gotten a taste of what automation could mean for us and we realised we needed to go full electronic."
As the team quickly outgrew the system they were using the mission then became about finding a more customisable and comprehensive software solution. One that could automate and streamline a number of Chillmech Services' workflows and processes.
"When we decided to start looking for a next-level solution, we knew what we wanted," Carl said, "and that's what lead us to Simpro."
The results
An evolving solution for multiple pain points
"One of the first things that we found, and that continues to surprise us with Simpro, is the range of features that are available to monitor and manage different business areas," Carl said.
Simpro's regular, fortnightly software updates and dedicated development teams consistently working on new features and tools, mean that Carl will continue to find new ways to optimise and streamline his workflows.
"We keep finding features that are helping us improve our business in ways we hadn't even considered. Email notifications, the way we can access the data on both mobile and PC, are supporting us in ways we didn't know we needed."
An easy-to-use and comprehensive user interface
"When we came across Simpro, we obviously had the goal of removing paper needs, but we also wanted a solution that had more modern features, ease of use, ease of visibility and navigation and so on," Carl said.
"I'm very pleased to say that we have found that and more. Having used it for a while now, we're finding that the user interface and user experience is really great."
Better reporting and better business knowledge
With over 60+ reports and a BI reporting tool now at his fingertips, Carl is most excited about what better business knowledge will mean for the team.
"The best part for me is definitely the reporting," Carl said, "that is something that we've only really just scratched the surface of and we can already see some great data sets and analysis becoming available."
Word of advice?
Don't be afraid to lean on Simpro's support team
"From the get-go, support has been great," said Carl, "the people are very knowledgeable and easy to talk to."
"Their early start and late finish hours mean they're there for you. I have good relationships with a few people in Support, and they've really helped me when I've needed it."
Interested in using an innovative, modern solution to manage your operations like Chillmech Services?
Find out how we can support your business.