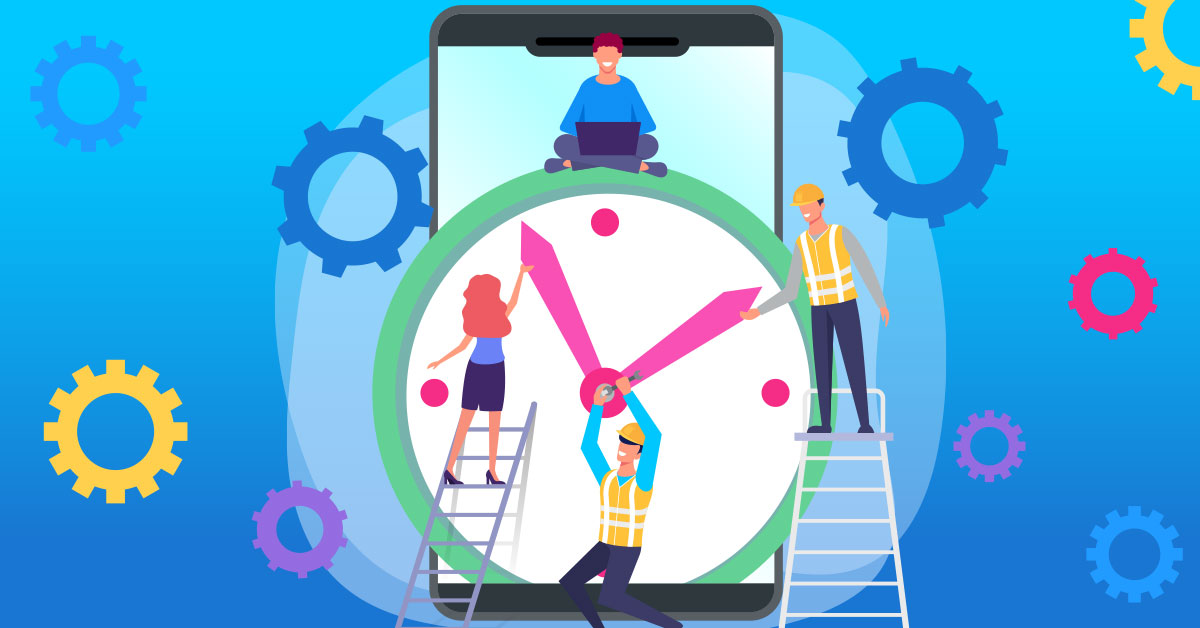 While working on-site, there are plenty of reasons why field staff may need to submit time blocks for other team members, as well as their own. Perhaps there's an apprentice who hasn't got access to Simpro Mobile just yet, or there's a new member of the team working that hasn't yet completely onboarded. After the latest update to Simpro Mobile, we introduce the ability to add time blocks for other field staff, contractors and even plant items! Meaning every hour can be counted regardless of who has access to Simpro Mobile on the job.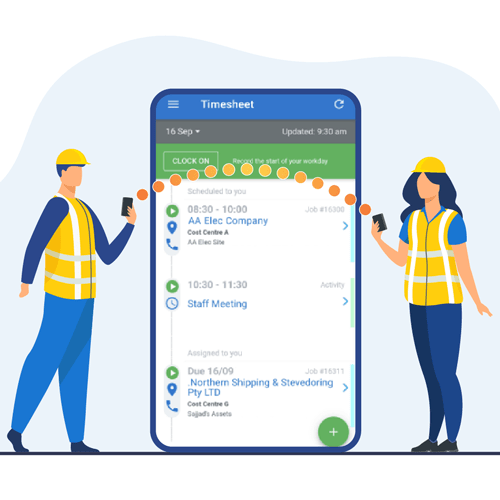 Add time for others
Ensure records are accurate and all hours are counted for with Simpro Mobile. As soon as work has commenced, field staff can easily add time blocks for other staff who are present at the job. Depending on what best suits your businesses workflow, this can be done from within the Service or the Timesheet module of the Simpro Mobile app.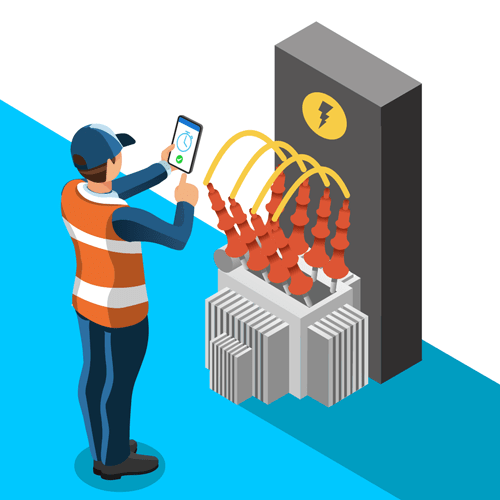 Add time for plant items
Field staff can now also assign time blocks to plant Items from Simpro. Plant items are equipment that your business uses and keeps track of, like a generator or a mixer. In Simpro, plant items can be scheduled just like employees, or checked out with specific staff so it's easy to identify when equipment is available to use. Field staff can now also assign time blocks to plant items while out on the job. This means records remain accurate when a piece of equipment, that wasn't already scheduled to the job, needs to be used. This enhancement also ensures everyone in the business can keep up-to-date with the changes.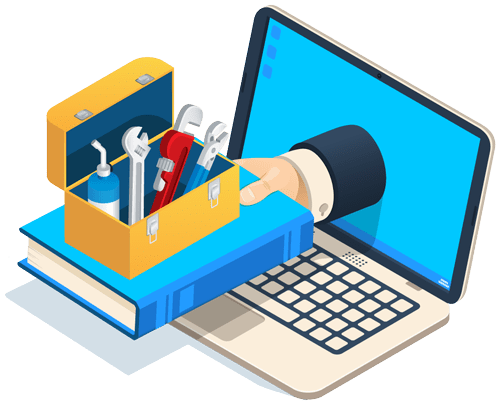 Need guidance with these improvements?
We're here to help you get the most out of Simpro Mobile, including all of our new features and improvements.
The Learning Toolbox
The Learning Toolbox is a FREE online training platform for all Simpro clients and their staff. The materials are interactive, self-paced and can be used to help upskill staff on the new Mobile feature. Start learning here or request access to Simpro's Learning Toolbox.
The Help Guide
The Help Guide includes articles and videos on the new workflows for Simpro Mobile. You can visit the Help Guide here, or navigate to it from anywhere in Simpro.
On-site and online training
If you're looking for additional assistance on Simpro Mobile, Simpro's Implementation Consultants can provide on-site and online training for your team. You can access training by contacting support.
Download the latest Simpro Mobile update from Google Play or the Apple App Store today!