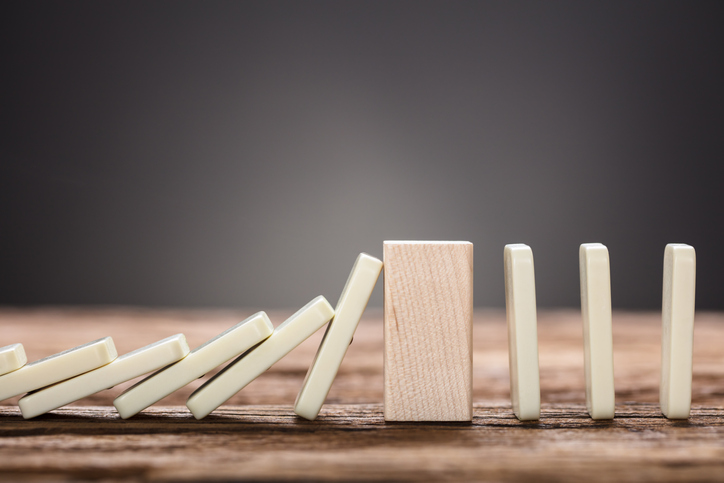 While it's tough for some to admit, sometimes you can slip up in managing and facilitating your business's processes. The key to recovery however, is being able to recognise where you might be going wrong and fixing your mistakes.
My name is Ray Hodge, and I am a business and training consultant based in Adelaide, Australia. My latest white paper, 'The Top 7 Mistakes of Trade Service and Construction Businesses and How To Correct Them' provides some great points for reflection on where you could be falling short in business management.
Below, I've summarised a few of the issues I highlight in this white paper, and my proposed resolutions for them. Read on to learn more about the mistakes you could be making in your business, as well as some workflow optimisation tactics you can employ to resolve them!
Mistake #2: Hiring the wrong people
Hiring the wrong person may not even mean that they don't have the right technical skills, it could be that the person's behaviour and attitude simply do not align with what is expected in your workplace. Or perhaps they can contribute valuably to your business, but they have been placed in the wrong position.
The wrong person in the wrong job can not only create a lot of technical inefficiencies in your business like poorly constructed workflows and untimely processes, but also impact the staff around the employee in question, making them frustrated and unhappy.
To avoid a mis-hire, I recommend that you reassess how you recruit and consider some of these factors next time you are looking to fill a position:
Avoid hiring by 'gut' feel - measure the skills required for the position against the skills that the candidate in front of you is offering.
Pressure to fill a position should not be a factor in the hiring process - hiring someone just because 'they'll do' will likely hurt you in the long run.
Don't just look for technical ability - also search for someone who is excited by the role being offered and who will welcome new learning opportunities that arise from it.
Mistake #3: Not holding people accountable
I believe that people respond to opportunities that open pathways for advancement. Without things like clear goals, training and development, accountability for performance, and reviews, staff will regress and feel stagnant in their position.
Having better clarity on what is expected is a great way to not only give employees goals to work towards, keeping them engaged and committed to their role, but also to better understand who in your team may not be fully committed to your business, and instead seek to do their own thing.
There are a few things to consider if you want to introduce more clarity and accountability in your business. I believe it is important that you have these four components:
Position descriptions - outline from the get go what is expected of an employee and their position when operating in your business.
Key Performance Indicators - taking the time to implement these will connect a person's performance to their roles in meeting company objectives.
Short-term micromanagement - this is a great way to fast track performance improvement for new and old employees.
Performance reviews - Ray recommends introducing these every 6 months as it provides a good opportunity to assess progress, and allows employers and their employees to discuss what one needs from the other.
Mistake #4: Permitting inefficient processes
Inefficient processes are not always evident right away, sometimes they will accumulate silently. Over time, however, once thought-to-be reliable processes will end up bottlenecking, creating higher amounts of internal chaos and employee dissatisfaction.
The bottleneck effect can be catastrophic for some businesses, and can require a complete revamp of processes and workflows if left unkempt for too long.
The key indicators that your business may be falling victim to inefficiency and susceptible to bottlenecking are poor cash flow, disgruntled staff and dissatisfied clients, high error rates, slow lead times and high overheads.
Here are some comprehensive solutions to help you evict inefficiency from it's residency in your business for good:
Annual audits - documenting every step of processes in an audit allows owners and operators to better understand what could go wrong, and identify inefficiencies before they've even begun to impact a business.
Job management software - Simpro's field service management products and their features are designed almost explicitly make your workplace easier to manage through the streamlining of workflows and processes - it offers an exciting and engaging way to minimise inefficiency and instead bring about profitable work and timely processes.
Determine the cause - ensure that at some point you set time aside to investigate these inefficiencies in your business, and what brought them about - whether it was poor decision-making or poor choice of people in a position.
In my white paper, I also highlight a few other mistakes you can make in your trade service or construction business that could stop it in its tracks. Plus, I also offer up a number of comprehensive solutions, all of which can bring about happier healthier workflows and staff, and an assessment tool that you can use to clearly identify where your business needs attention.
If some, or all of these mistakes have struck a chord with you, make sure that you check out the full white paper on 'The Top 7 Mistakes of Trade Service and Construction Businesses and How To Correct Them'.
No matter whether you are an electrical, plumbing, HVAC or any other trade service business, Simpro's comprehensive job management software is a fantastic first step in the right direction when it comes to optimising workflows, eradicating inefficiencies and avoiding some of the other mistakes that I have highlighted.
There are tools to improve communication between the office and the field, better your scheduling and dispatch processes, help you plan your projects and jobs more comprehensively, get you ahead of inventory and fleet management and much more.
If you are interested in creating more profitable workflows and timely processes, make sure you check out the rest of our website to learn more about Simpro, the serious job management system.