Explore the benefits of asset maintenance software
Understand how to build an asset maintenance strategy and associated KPIs
Discover how to utilise IoT alongside your asset management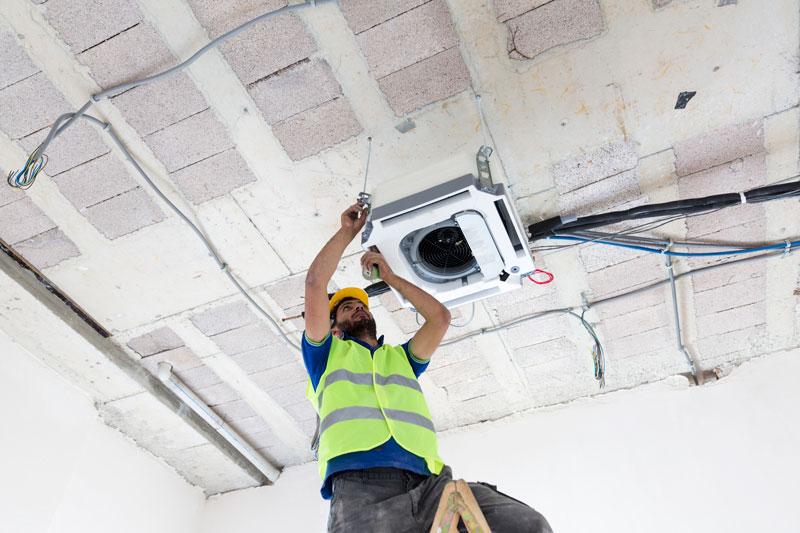 If you're in the business of asset maintenance, you'll know this scenario all too well. That heart-stopping moment when a valuable customer calls to report a broken asset, either halting their production or causing a breakdown in their operations. Suddenly your customer wants to know how this happened and what you are doing to fix it?
One phone call can place your entire team into chaos as they look through mountains of paperwork, trying to find that one job card with all of the asset details. Without even knowing, your business is losing countless hours chasing paperwork and wasting resources. And you then spend the next few days playing catch-up.
It's time to move away from a reactive business model, and instead, embrace an asset management system that allows you to move towards preventative maintenance.
Reintroducing Asset Maintenance: What Is It in Today's Context?
Asset maintenance is an essential component of any business's operations. It has become increasingly important as businesses grow and the need for efficient, reliable assets grows with them. As times gone by, asset maintenance strategies have evolved and new approaches have emerged to help you stay ahead of the competition. So what is asset maintenance?
Asset maintenance is all about ensuring that assets are functioning efficiently so they can support the business as intended. Investing in a good asset maintenance strategy helps reduce downtime, minimize costs, improve safety standards and the lifespan of your assets. Which is an absolute must in today's competitive business environment, where having a reliable asset base can be the difference between success or failure.
In addition to reducing downtime and cost savings associated with repairs or replacements, asset maintenance also improves safety standards for personnel working with machinery, increases efficiency due to better-maintained equipment and energy levels can be kept low due to regularly serviced equipment. Furthermore, a modernized approach allows for greater visibility into operations which leads to more informed decisions being made.
Asset maintenance shouldn't be overlooked, especially in the fast-changing business landscape we live in today. Next, let's take a look at what makes a good asset maintenance strategy.
Why Move to an Asset Maintenance Management Software?
An asset maintenance management software can bring together the different aspects of job management, like planning preventive maintenance for customers, scheduling the right employee to a job, assigning inventory, viewing asset histories and test results, invoicing and so much more.
Consider:
Are your asset maintenance and test history records on paper or files that are kept in your office?
Is it challenging to schedule the right field service employee to the right job?
Are your team struggling to meet service level agreements (SLAs)?
Are you already using asset maintenance software that isn't doing the job?
If you answer yes to these questions, then it's time to look at your options for a cloud-based job management solution.
Discover the benefits of effective asset management
Simpro provides tried and tested solutions to make asset maintenance easy and efficient.
Learn More
What Should You Look For in an Asset Maintenance Management Software?
The most important thing that an asset maintenance management software can provide is a central location for all important information about the assets you manage. But, if your field staff and the office cannot equally access and update details, you will quickly find yourself in the same predicament as you did before spending time and money investing in a solution.
Access asset lists and test histories on the go
Whether you're performing routine maintenance, tests or fixing a break. Field staff should be able to easily locate an asset, scan or search it's barcode via their mobile device, and immediately have a full history of maintenance carried out on that particular asset.
Some software will also allow you to view an asset's test history and upload photos to the asset's file for future reference.
Scheduling and location routing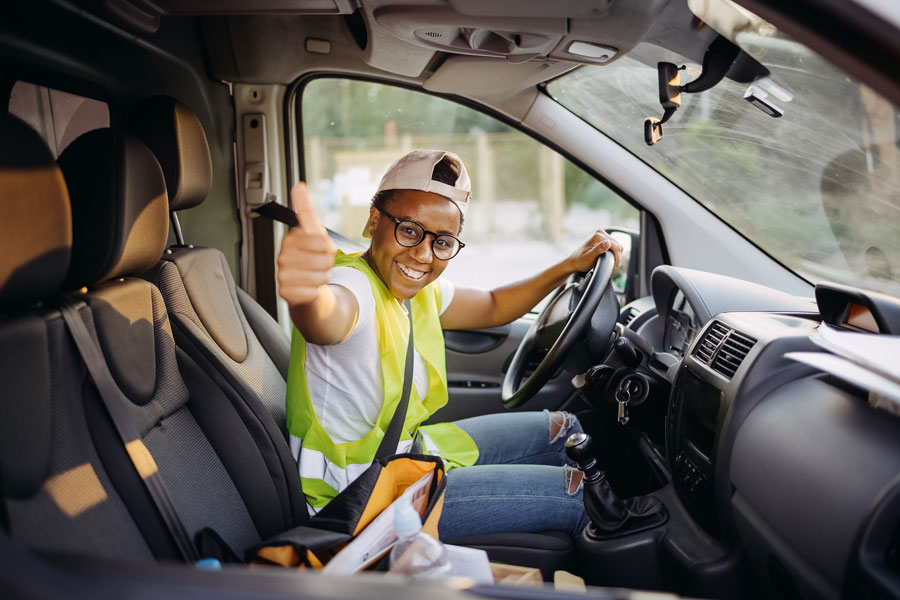 Software that includes scheduling and routing capabilities will make a huge difference in the efficiency of your team. Manage day-to-day maintenance schedules and dispatch the right person to the right place in an emergency.
This functionality will allow you to select the most efficient route, assign the employee to the job and improve communication across your teams.
Maintenance planning and barcoding
Meet SLAs with tools that directly support the management of preventative maintenance schedules for assets under contract. While you might pay a little more for an add-on like this, it is excellent for recurring or preventative maintenance.
This software add-on lets you know what needs to be tested, when the tests need to occur, and in many cases it can also determine what level of service is needed. Best of all, some of these systems also send alerts or reminders to office staff when an asset requires attention.
Barcoding is another handy tool to have in your physical asset management arsenal. When paired with a cloud-based software it is an easy way for field staff to gather information at a glance. Simply scan the asset and view histories, used materials, update important details and see previous test results.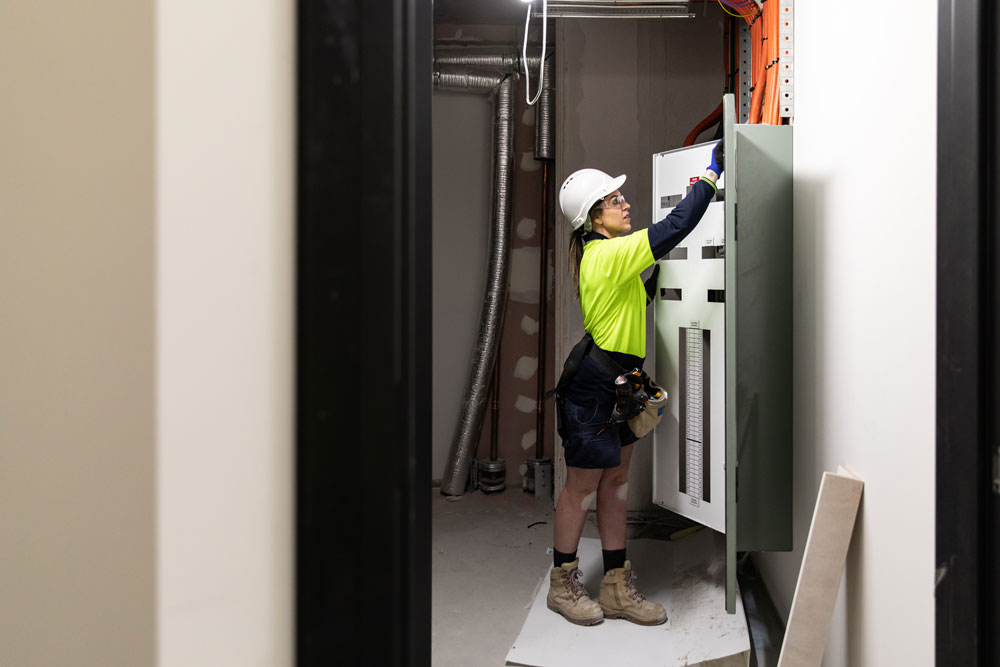 The Pillars of a Robust Asset Maintenance Strategy
The key to a solid asset maintenance strategy lies in coordinating it with asset maintenance software, it may seem daunting at first but this helps alleviate some of the stress. There are two types of asset maintenance; reactive and proactive. So what's the difference between the two?
Reactive maintenance. This focuses on quickly responding to asset failure or repairs as they happen, with no forward planning.
Proactive maintenance. This focuses on using predictive techniques such as monitoring data points to anticipate issues before they become major problems.
Utilizing modern technologies such as AI, Internet of Things (IoT) and software when building out your asset maintenance strategy will ensure you're getting the best results. For example, with IoT you can attach devices to assets in order to monitor their efficiency and better understand their behaviour and when maintenance is due.
You've also got to consider your asset maintenance KPIs, which we'll dive into a little deeper later on in this blog. But sticking to a formula that measures your success when maintaining assets will help you make better informed business decisions.
Asset Maintenance KPIs: Measuring Success in 2023
Are you familiar with asset maintenance KPIs? What does that abbreviation even mean? KPI stands for key performance indicators. They are measurable metrics or data points that businesses use to evaluate and track their progress toward specific goals and objectives. They help manage performance effectively and make data-driven decisions. Some of the key characteristics of asset maintenance KPIs include:
Specificity: KPIs should focus on specific aspects of performance rather than being too broad. This helps in identifying areas that need improvement.
Measurability: KPIs must be quantifiable and based on objective data, making them easy to track and analyze.
Actionable: KPIs should provide insights that lead to actionable decisions. They help organizations identify areas where they can make improvements.
Relevance: KPIs should be directly tied to the organization's goals and objectives. They should align with the desired outcomes.
Time-bound: KPIs often have a set timeframe for measurement, such as monthly, quarterly, or annually, to track progress over time.
With asset maintenance KPIs there are a number of common factors you should monitor including uptime percentage, number of repairs per month or year, mean time between failures (MTBF) and the mean time to repair (MTTR) rate. That's just a handful, there are plenty more metrics you can measure with your asset maintenance strategy.
By analyzing these important metrics closely throughout the year, you can ensure your assets remain optimally maintained at all times, while reducing maintenance costs associated with unnecessary repairs or replacements.
By leveraging data-driven insights, you can identify trends in performance and maintenance needs that would otherwise go unnoticed.
The Evolution of Asset Maintenance Over the Years
Processes evolve over time and that's no different with asset maintenance processes. With technology constantly moving foward there have been new adaptions to the way businesses work. What was once a reactive approach to maintenance tasks has become data-driven and proactive. As the need for greater efficiency and reliability grows, so too does the importance of understanding what asset maintenance looks like today and what it will look like tomorrow.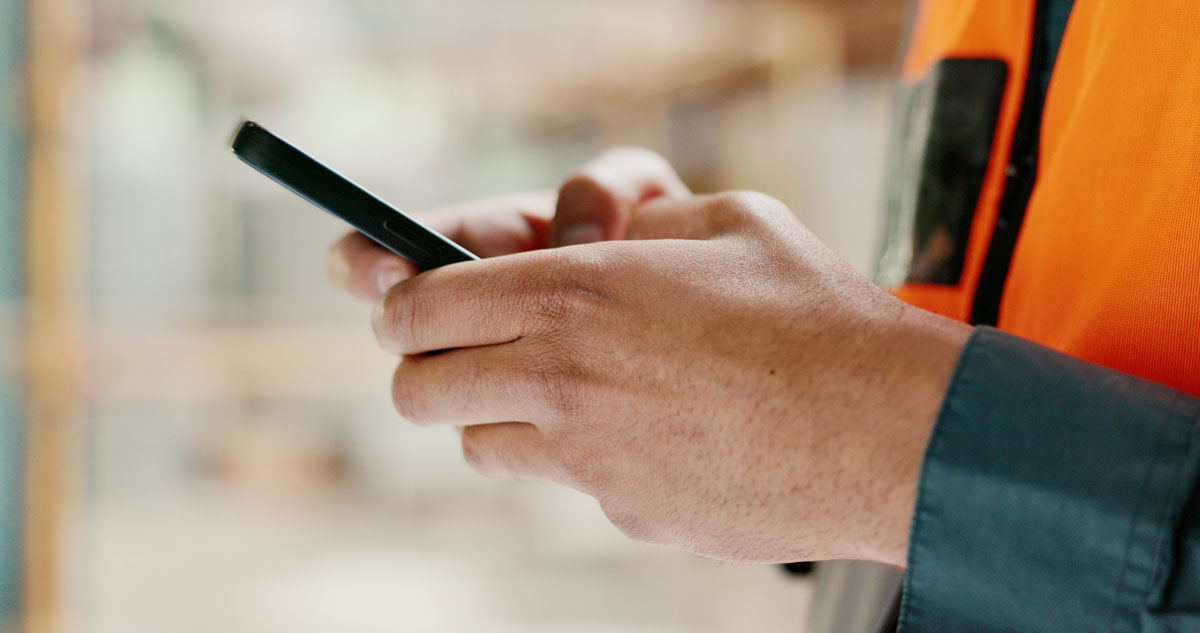 Traditional practices such as scheduled maintenance and manual checks were used to ensure that assets were functioning correctly. However, these methods could often be expensive and time-consuming, especially with larger or more complex pieces of equipment. Nowadays, predictive analytics using software is being used to anticipate potential issues before they occur. In addition, sensor-enabled devices (IoT) are being integrated into equipment to gather real-time data that can be used to make better business decisions.
So where is asset maintenance headed in 2023 and beyond? From the trends you see today, I think it's safe to assume technology will spearhead the path forward. There's already an increased use and understanding of artificial intelligence (AI), improved use of IoT enabled devices, increased emphasis on safety compliance levels; and further development of smart contracts for asset management purposes. Although these technologies undoubtedly bring advantages for businesses looking to optimize their asset management strategies, you must ensure they are properly utilizing them by establishing the right KPIs and measuring progress against them over time.
How Can IoT Help With Your Asset Maintenance?
To put it simply, IoT refers to the interactions of machines that are connected to the Internet. If an asset requires maintenance or breaks down, a message can be sent between the asset and your system to let you know that a fix is required.
This change represents a huge shift in the way asset maintenance can be carried out in the future. When coupled with a cloud-based asset maintenance management software, an alert can be delivered to an employee in the office that an asset is at risk of failure. They can then schedule and alert the nearest field staff to the job, have that person visit the asset onsite, view a full repair and test history and fix the issue. All without the customer even being aware that an asset was at risk of stopping their operation.
Tips for Implementing a Successful Asset Maintenance Strategy
To ensure any equipment remains efficient and cost effective, you've got to think about a solid asset maintenance strategy. This should include ways to measure success using the asset maintenance KPIs we discussed earlier. Let's take a look at a few tips.
Compile a list of your assets with all of the relevant information for each asset. This way, you'll know what needs to be scheduled and when. Simpro Premium has built in asset maintenance features that'll help you with this process.
Keep historical records of all your assets, including service dates and any defects that occur. You can analyze each asset a lot better this way, allowing you to get the most out of them.
Monitor each asset's performance regularly. You can then make adjustments as and when, based on your current maintenance plans efficiency. Things to monitor are costs of repairs and the condition of an asset after regular intervals.
Keep training and upskilling your employees. Safety standards and regulations are always changing, so it's important that your staff are in the know. It helps them spot potential issues sooner and maximize efficiency.
Invest in technology that helps your business succeed with your asset maintenance strategy. That includes software that helps you manage jobs, track inventory, run reports and most importantly, organize your asset maintenance workflow.
Embracing the New Age of Asset Maintenance
In order to stay ahead of the curve, you need to embrace the newest strategies and technologies available for asset maintenance. By doing so, you can ensure your business remains competitive and efficient while conserving resources. This includes taking advantage of software, building an asset maintenance strategy, with well thought out asset maintenance KPIs and monitoring your processes regularly.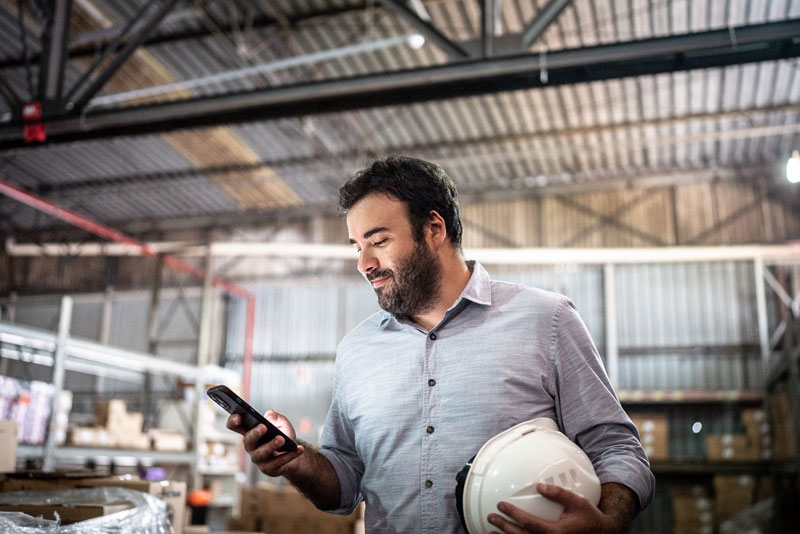 Predictive data helps you make better decisions regarding asset maintenance, allowing you to anticipate potential problems before they arise. By leveraging data-driven insights, you can identify trends in performance and maintenance needs that would otherwise go unnoticed. You can then take proactive steps to protect assets from breakdowns or other incidents that could lead to costly repairs or replacements.
In addition, it's important to stay flexible in a constantly changing landscape. Emerging technologies such as AI, IoT devices, predictive analytics and cloud-based software helps improve asset maintenance strategies while keeping costs low. However, be sure to get the full advantage of these technologies by establishing KPIs that measure progress against these metrics over time.