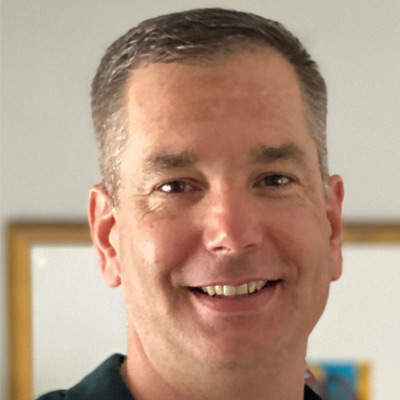 "The Price Discrepancies report shows us when suppliers haven't charged us the correct price. We run that report about once a week, and we pay for Simpro with the money we save by catching mistakes."
Jason Wogoman, President
Headquarters
Goshen, Indiana
Industry
Electrical
Employees
40
Website
Since 1971, Middlebury Electric has been providing industrial and commercial electrical services throughout northern Indiana and the Michiana area. From emergency service and maintenance to multi-million dollar projects, Middlebury Electric is known for their commitment to high-quality work and cost effective solutions.
Jason Wogoman, President of Middlebury Electric, is passionate about growing the company and keeping operations running smoothly for his staff. Jason shares how Simpro has transformed the way he runs his business and how other electrical businesses can benefit from a complete field service management software solution.
The challenges
Lacking a streamlined process for inventory management and scheduling
Before discovering Simpro, inventory management was a challenge for Middlebury Electric. They were often unaware of what materials they had in stock or what materials were on their electricians' vans.
"We were constantly buying products that we already had on our shelves or buying multiple items for different jobs when we really didn't need to," Jason said. "Plain and simple, we had no idea what materials we had, and we knew we needed to get control of our inventory."
Another major challenge for the business was scheduling.
"We average around 200 ongoing jobs at any given time," Jason explained. "Before Simpro, we were shuffling a lot of paperwork and scheduling was becoming an absolute nightmare because of how busy we were."
It was very clear to Jason that they needed one system to streamline their operations so they could continue to grow the business.
Finding the right software system
Before discovering Simpro, Middlebury Electric was running their operations on a mix of different systems.
"From quoting to invoicing, we were using five or six programs, and it just wasn't efficient. There was so much room for human error, and this meant that mistakes were constantly occurring," Jason said.
After a failed attempt at implementing a job management software that wasn't a good fit for the business, Jason came across Simpro.
"The features in Simpro match our workflow almost exactly. Also, Simpro was made by an electrician so the system really lined up with what we wanted it to do. Basically, Simpro runs exactly how our business operates, so it was the perfect fit," Jason said.
The Results
Increased visibility into the business
Once Simpro was up and running at Middlebury Electric, Jason saw a vast improvement in his ability to determine costs on projects and the status of pending jobs.
"With Simpro, I know my cost on every single job to date within seconds. It doesn't matter if it's a small job or a job that is running for three months — I know exactly what my labor rates are, my overhead costs, how much I have billed out at any point, and how much money I have coming in," Jason said. "From a financial perspective it has made a huge difference.
Reporting tools have also provided increased visibility at Middlebury Electric.
"I can use the personnel reports in Simpro to see which of my staff have been profitable and which ones haven't. I can break things down and see how much time they spent travelling or how many breaks they are taking," Jason said. "The point of this isn't to micromanage, but to see where we're making money with each employee and where their strengths are. We have to make money to stay in business, so it's helpful to see where we are efficient and where we aren't."
Another area where reporting has helped the business is in inventory management.
"I can run reports in Simpro to see which materials have been sitting on the shelves and for how long. This way, if there's a product we're not using, I can determine if I need to send it back to my supplier to get a credit or eat the cost," Jason said.
"The report that has probably been the most beneficial for our business is the Price Discrepancies report which shows us when suppliers haven't charged us the correct price," Jason said. "We run that report about once a week, and we pay for Simpro with the money we save by catching mistakes that our suppliers have made. We are actually paying for Simpro by using Simpro."
Improved inventory management processes
Simpro's features for inventory management have made a vast improvement in materials tracking and purchasing decisions at Middlebury Electric.
"Every item that is used on a job is logged within Simpro. I can open up a job, see the materials and purchase orders assigned to it and view the receipts for that job," Jason explained. "I can look in the notes section, and I can see if an item has been backordered for three weeks, the cost of the items, or whether or not something has been receipted.
Jason has also made some adjustments to the materials they stock based on the information he can now see in Simpro.
"We had some guys who thought they needed to have an entire warehouse in their van. Now, I know what they have and I can say, 'you haven't used that item in six years so there's no reason to keep it in your van or to buy it again.' I can cut back on some of our inventory purchases now," Jason said.
"Another example is if something is missing on a job site, I can look in Simpro and see that there are three of an item on van number five so I can pull it from the van and send it to the job site where the materials are missing. Basically, I know where all of my materials are at any given time."
Word of Advice?
Work as a team to implement Simpro
"My advice for other business owners, when looking at new software to run your business, is to get your top management staff involved in the decision-making and implementation process," Jason said.
"When you're looking at different software options, narrow down to your top two and then allow your team to pick what works best for your company or best within your workflow of how you operate. Your ultimate goal as a business should be to become more efficient, and that's what software does for you."
Another piece of advice Jason has concerning Simpro implementation is to be patient and have a positive attitude with staff who aren't comfortable shifting their processes.
"We showed our staff how Simpro would save them time and make their job easier," Jason said. "Soon, our field staff were eager to get going on Simpro when they saw it would make the headache of paperwork disappear."
If you'd like to learn more about how Middlebury Electric has benefitted from Simpro and hear some advice Jason has for electrical businesses owners, watch the recording of our Technology Spotlight webinar with NECA.
Interested in saving time and money like Middlebury Electric?
Find out how we can support your business.