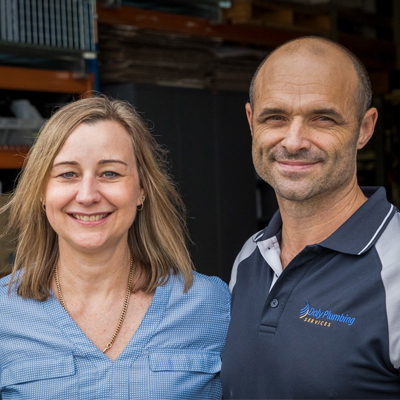 "When I think about before Simpro to where we are now, it's just like chalk and cheese."
Kristen Daly, Administration Manager
Headquarters
Brisbane, Queensland, AUS
Industry
Plumbing (Residential)
Employees
20+
Website
The challenges
Overrun by paper processes
Kristen and Matt Daly have always loved owning a business. Through highs and lows, their loyal and satisfied customer base has always kept them going.
However, when their business began to expand, and word-of-mouth saw new jobs and customers walking through the door, the couple began to feel a little snowed under.
Soon enough, Kristen, Matt and other members of staff were running themselves into the ground trying to keep up with all the paperwork and ensure the business continued to run on schedule.
"We felt very out of control, and we were working massive hours," Kristen said.
"We were doing at least 12 hours a day and were in the office almost every weekend. It didn't matter how hard we worked, we just could not get on top of things."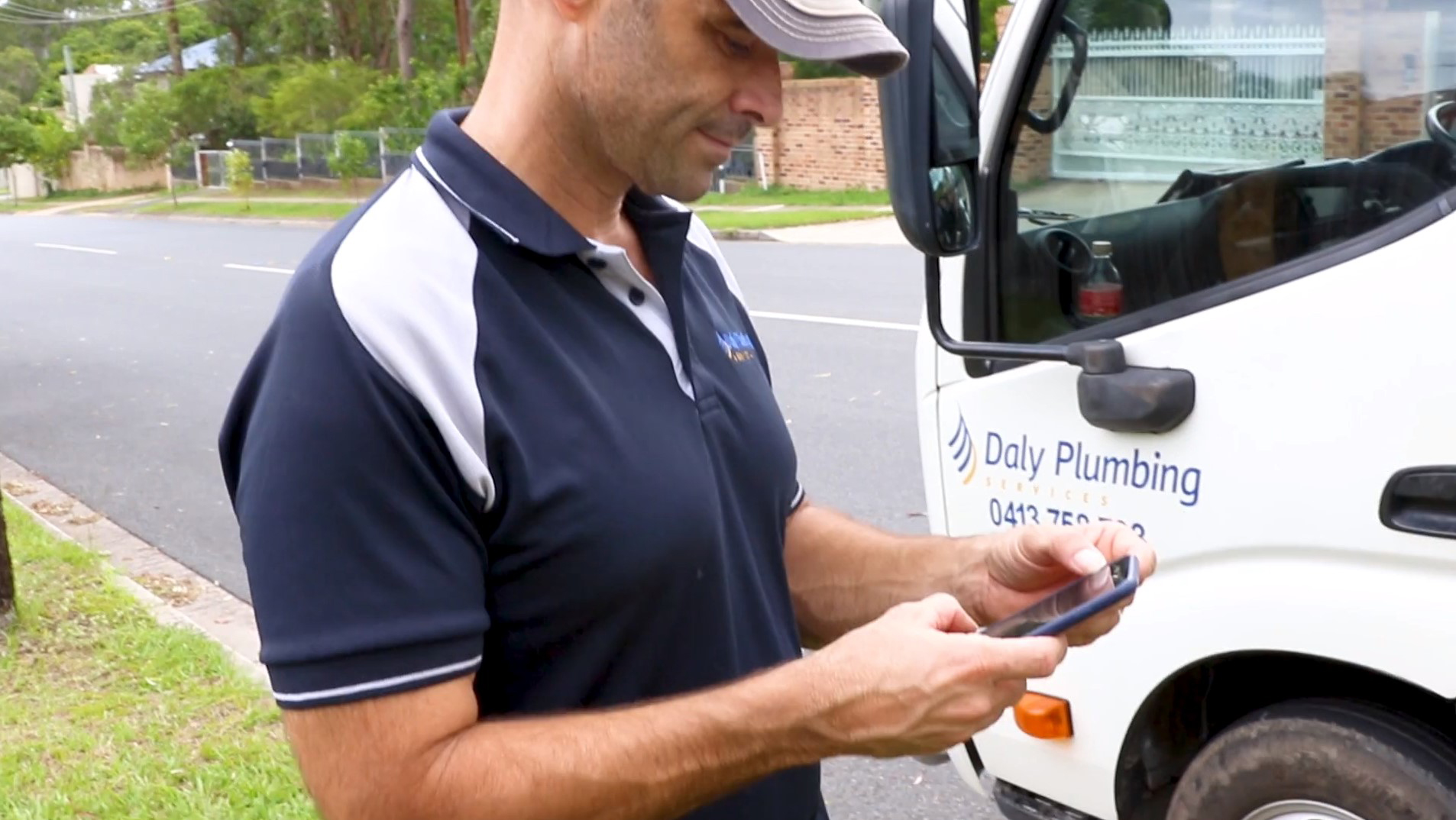 Paper processes were slowing down Kristen and her admin team. The sourcing and cross-checking of information, manual data entry, record-keeping, and more were all taking their toll.
No time to iron out processes
The team reached a point where their processes were so badly impacted by the use of paper that they couldn't even find time to sit and decide how to resolve the problems they were facing.
"We really needed a system that could put us back in control," Kristen said.
The results
Bringing Simpro into the business put Matt and Kristen back into the driver's seat.
With a single system to manage all their customer, job and site information the team was able to get back on top of workflows and continue offering their valued services to customers.
Streamlined invoicing processes
"Bills are going out faster and they're coming straight back to me. There are a lot of things I can invoice straight away so we're not getting that huge outstanding pile of invoicing at the end of every month," said Kristen.
By digitizing their processes and using a single system to collect and store all job, customer and site information, Daly Plumbing was able to optimize its processing times for invoicing.
For Daly Plumbing, and their customers, this meant a better-structured process which was timely and more easily informed.
Easier access for staff to business data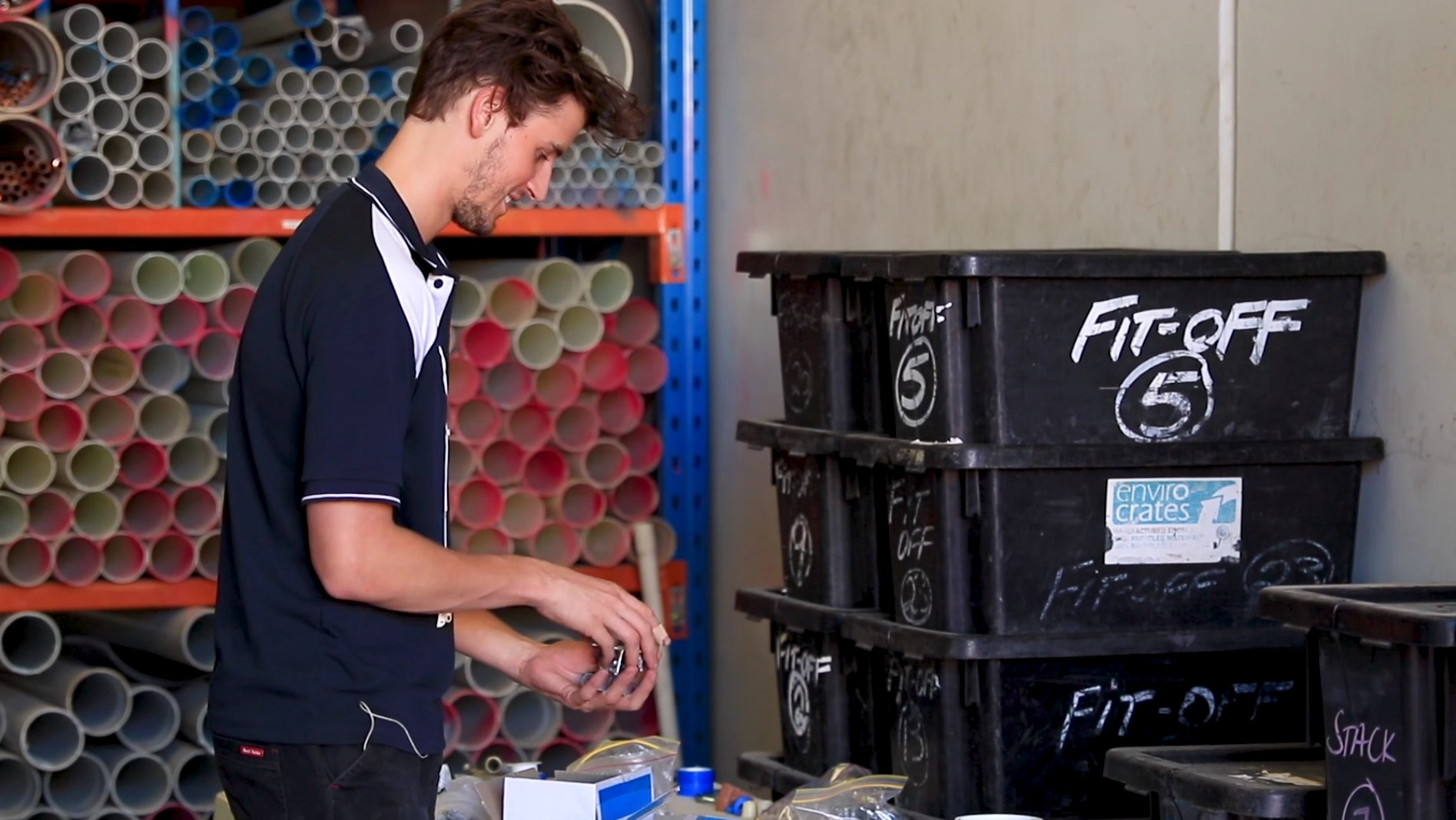 Kristen and her team are now able to pull information, required for invoices, from their Simpro build thanks to the cloud-based nature of the program. Additional applications also allow field staff to record data while still on site.
"I have all the information for every job that's currently underway at the touch of a button," Kristen said.
Field staff can easily record important job, customer and site information, which is then synced and available for the office team in real-time!
This, as with optimized invoicing processes, has helped to smooth the bumpy road that Daly Plumbing found themselves on and encouraged them to scale their operations.
Word of advice?
Don't skimp on the training
Matt Daly wants people to know that he wishes he had committed to the training from the start.
"If I had my time again, I would have sat down from the start and done all the training," he said.
"At the time, when Kristen was doing it I thought 'oh that's too hard, I haven't got time for that. Someone else will have to do that.' But when I saw what it was doing for my team I knew I had to get on board as quickly as possible."
Want to gain control of your workflows and processes like Daly Plumbing?
Find out how we can support your business.