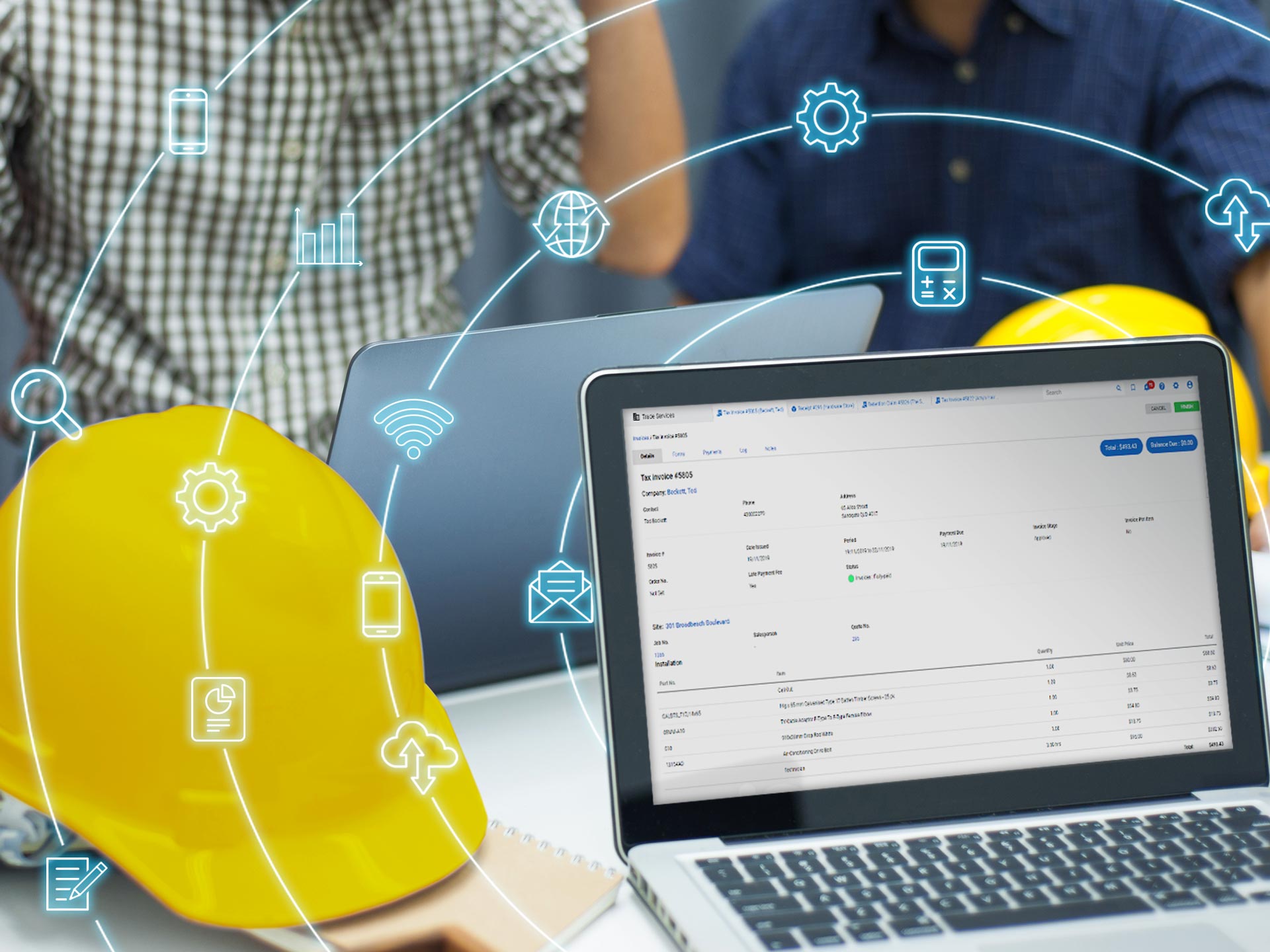 Cloud accounting has revolutionized the way field service businesses manage their accounts. Integrate those solutions with a cloud based job management software and you have a rock solid combination.
What does this mean for accountants who support field service clients? If your clients currently use a cloud accounting platform such as Xero, QuickBooks or Sage you will have access to their financial records and be able to monitor the financial health of their business. With clients using job management software such as Simpro, you will be able to delve deeper into how their business operates.
As your client's trusted advisor, this kind of access will allow you to tailor your advice to suit their business and their unique financial needs. Here are three great reasons to recommend job management software to your field service clients:
All their business data in one place
Also known as the single source of truth, having all their data in one place will provide your field service clients with increased visibility into their business. They will be able to report on areas such as financial health and job profitability, inventory management and price discrepancies with suppliers giving your clients a full view of their business. Having full visibility provides your clients the data they need to make key strategic business decisions and also gives you, their accountant, the opportunity to advise them and to help them grow.
Streamline workflows and processes
If your clients are still using paper-based processes, job management software can help them streamline and automate their workflows giving them more time to take on other projects. Using a cloud-based software such as Simpro allows field service businesses to connect the office with the field and remove the need for paper notes, spreadsheets and whiteboards. Business owners can support their staff by better managing workloads, and by using a mobile solution such as Simpro Mobile to assign field staff jobs from the office.
Cloud accounting integrations
The integration that will be the most helpful for your field service clients, is the integration with their accounting package. Your field service clients will be able to manage all their financial operations through their job management software with the data flowing straight into their accounting package, allowing them to invoice or take payment in the field without having to wait for a manual invoice to be sent out. Both you and your clients will be able to get a real-time view of their business cash flow, transfer customer and vendor information, track vendor and contractor invoices and make payments quickly.
Providing a solution such as job management software that actually makes your client's life easier will cement your position as their trusted advisor. It will also help you tailor your advice to their business needs and offer solutions that will make a genuine difference.
Find out how partnering with Simpro can help your field service clients and give you access to a full view of their business through key reporting opportunities.