Every business requires organization and some element of forward planning to succeed. Truck dispatching, also known as fleet dispatching, is similar to conducting an orchestra. You're at the front with a team looking to you for cues on where to go, and when. However, given the nature of the job there are a lot of things to consider while you lay the groundwork as a business owner. Let's walk through some of the basic practices, the benefits and key features to look for in a truck dispatching system.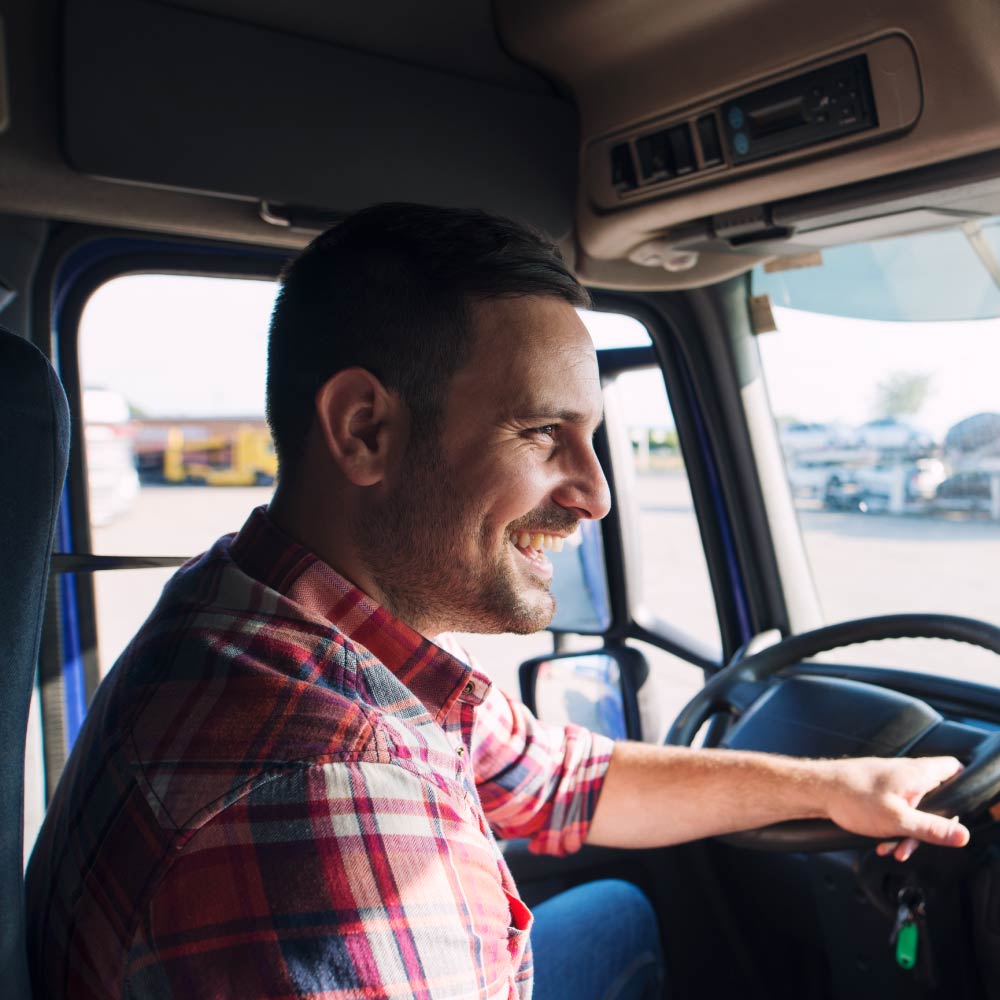 What is Truck Dispatching?
Truck dispatching is the management of freight or a collection of vehicles and drivers, and ensuring things run on schedule when moving from point A to point B. This can also include managing people who work in a field service business, travelling to and from jobs daily in their vehicles. The dispatcher is the driver's main point of contact and responsible for analyzing routes, and making sure routes travelled are cost effective.
Streamlining Your Truck Dispatching System for Better Results
Working within the field service industry means you might have staff dotted all over a large area, so it's even more important to know exactly where they are and which work they're carrying out. On top of that, you need to send staff out based on their location, where jobs are based and with route optimization in mind. That's where an efficient truck dispatching system helps out. A lot of businesses that solely revolve around fleet management use software to streamline their processes. With things such as fuel consumption and costs, route planning, driver management and vehicle maintenance to take in consideration, it's a lot to remember. Without having an efficient, well planned fleet management system in place you'll quickly see the business hemorrhaging money, which affects your bottom line.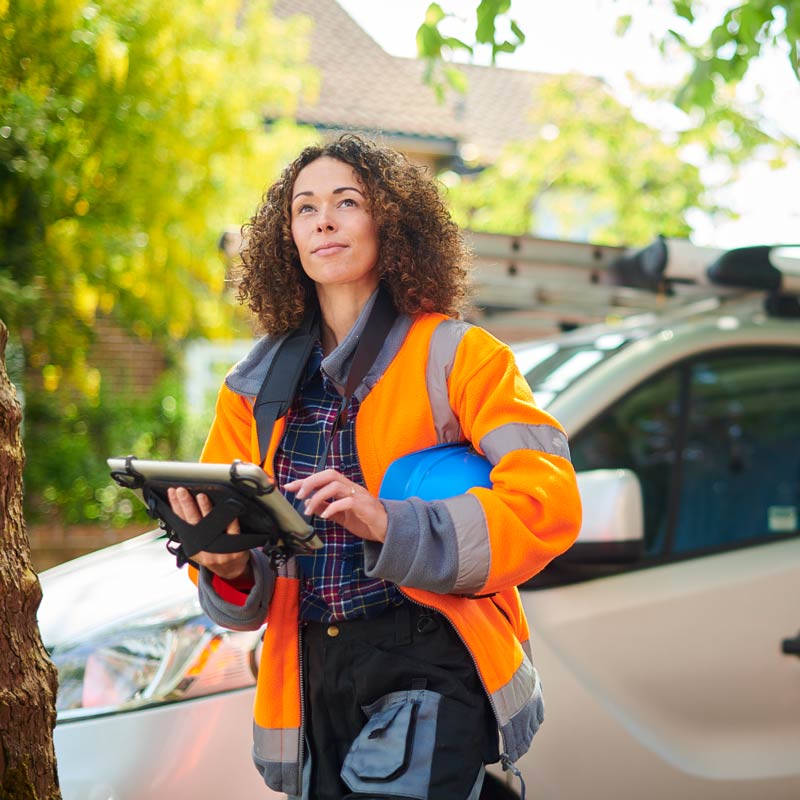 The Benefits of a Truck and Fleet Dispatching System
Truck and fleet dispatching software enables you to manage your business operation through a single tool. It reduces the need for manual processes and increases efficiency, productivity, communication and coordination. Let's take a further look at the benefits.
Increased efficiency and productivity
Do you know what it's like having an office full of Post-it notes and spreadsheets on paper? It's certainly not the most efficient way of running a business, and in the field service industry you want to be at the top of your game when it comes to efficiency. With truck dispatching software you'll benefit from increased efficiency and productivity. Technology runs much faster to provide information you need. For example, if you need to look where a specific engineer is on route you can do so via route tracking and GPS navigation. Being able to see where your staff are while they're out on the road means you can easily schedule last minute jobs on the go. In addition, you can plan ahead more efficiently by running reports to optimize your team's schedule.
Improved communication and coordination
Seeing all of your engineers at a glance, in real-time, you can communicate throughout the day. There's no awkward phone calls with Tommy trying to understand which job he's on, or a misunderstanding with Mrs. Smith because she's waiting for staff to arrive. You can see exactly where your staff are and communicate with them instantly with a phone call, or if you have an integrated system, directly via an app. This, in turn improves coordination throughout the team since you can plan the working days strategically based on the location of your staff and upcoming jobs. If any job comes in last-minute you have the added satisfaction of the ability to check where your staff are and schedule out accordingly.
Real-time tracking and monitoring
A good online fleet dispatching system includes GPS tracking, which is invaluable when it comes to managing staff out on the road. For example, with Simtrac as well as live GPS tracking it's easy to set up alerts based on the specific areas your vehicles enter and exit. It adds another layer of visibility that is unachievable without software. There are also bound to be occasions when a vehicle requires maintenance unexpectedly or breaks down. With real-time location tracking you can see exactly where staff are located and update your customers accordingly.
Enhanced customer service
Enhanced business operations are great and all, but what about your customers? Truck dispatching software gives a boost in clear communication with your customers since you can give them up-to-date information, and schedule incoming work a lot faster. For example, when an inquiry comes into the business from a customer you can check on which staff member is closest to them and allocate resources based on the location of the job, in minutes. The customer gets the information they need and you get business in the door. What's more, you can communicate with ease and transparency directly to customers about any job updates or locations of any vehicles should they call into the office.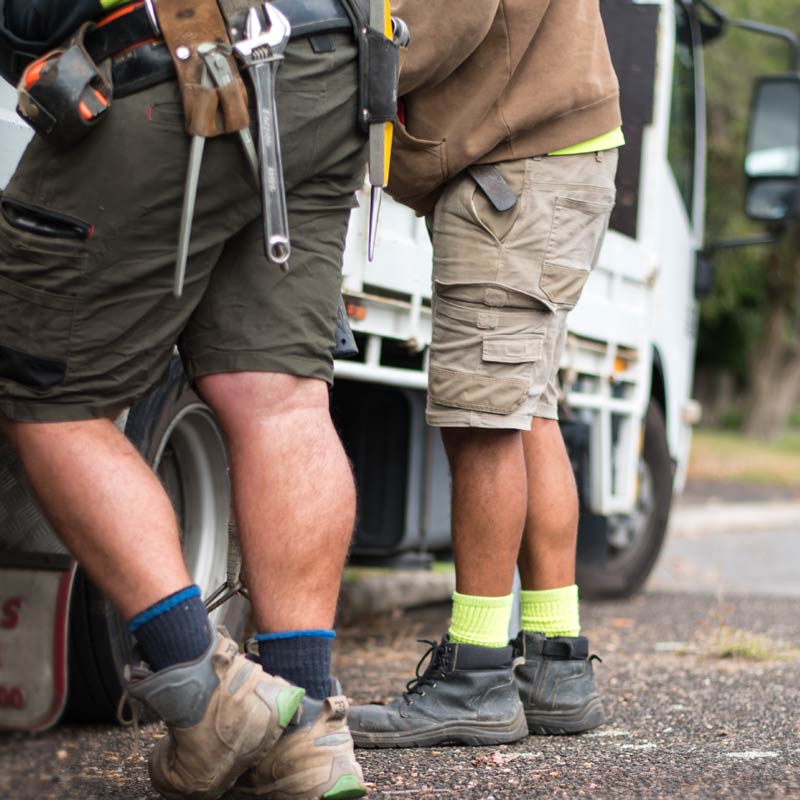 How a Dispatching System Works
The role of dispatching software is to streamline routing operations and bring processes into one central hub so business operations run a lot more efficiently. Depending on the software it may be something that integrates with existing systems or be used as a stand-alone product. If you're a logistics company then knowing where your vehicles are and what's on route is vital. Within the field service industry, with so many staff starting their days on the road, the same ideology applies. Fleet tracking and dispatching system automates a lot of workflows from when a job comes into the business. For example, say a customer posts an inquiry via social media and wants to get someone over to their property for a quote on various projects. A dispatching system allows you to analyze which member of staff is in an optimum location for the job. You can then schedule out as necessary.
Choosing the Right Dispatching System For Your Business
There are a lot of different truck dispatching softwares to choose from so finding the one that suits your business is important. Weigh the pros and cons of each if there are a couple you have in mind. Make a list, and talk to others who may have implemented similar software. The cost of implementing any sort of technology is going to have an impact on your business, so shopping around for affordability is a smart move.
6 features to look for In a dispatching system
There may be certain features that some software have and others don't, and vice versa. Important features to look out for include scheduling and dispatching, real-time tracking and monitoring, mobile compatibility and the opportunity to run customized reports. Let's take a deeper look into each of these.
Scheduling and dispatching
Get rid of the spreadsheets and mountains of paper adorning the office, because fleet dispatching software will organize everything in one location. There are always going to be multiple vehicles out in one day, and planning around where staff are at any given time is key to getting work finished on-time. With a scheduling system you can see who's available and when, and schedule any work to the relevant staff.
Real-time tracking and monitoring
We've touched upon this point earlier in the blog, but it deserves some special attention. Truck dispatching software must include real-time tracking of any vehicles your business has to monitor. No more wasting time making phone calls asking where Jimmy is as the customer is waiting for an ETA. With real-time tracking you can see where the workforce is at all times while they're out on the road. It helps manage any incoming work, because you can see who's in any given area immediately. This means you can get business in the door faster with efficient scheduling on the go for any last minute inquiries.
Mobile compatibility
Having the ability to organize through a dedicated mobile-friendly app is incredibly beneficial. It opens another layer of accessibility for the business and means you can stay on top of the next job. With mobile-friendly systems, you can be more accurate on job costs with the ability for field technicians to clock in and out of jobs from their mobile device. You can also stay on top of dispatching by seeing who is ready to move to the next job. One of the greatest assets within your arsenal is accessibility, and software that includes mobile compatibility allows for that.
Reports and analytics
You need to be able to analyze and adapt to changes within your business. Dedicated reporting allows you to do that. For example, say you want to take a look at all of the combined mileage traveled in a set time period, or maybe you just want to find out the travel times for one particular vehicle. It's all possible with robust reports in fleet dispatching software. It gives greater depth and visibility into how your business operates on the road and helps you make more informed decisions around travel time, fuel costs and other vehicle expenses.
Scalability
Within business you never want to be stagnant. Of course there's going to be times when you're growing at different rates, but when choosing software you want to think about scalability too. Can the software grow with your business? Will it still fit the business model in a year's time with projected growth? These are important questions to consider.
Integration with other software
In the field service industry more and more people turn towards software to streamline their processes and future proof their business. Having the option for a fleet dispatching system to integrate with existing software helps improve operational efficiency, and means the two softwares can work together. One example of this is simPRO's fleet tracking software, simTRAC, that operates as a stand-alone product or in tandem with simPRO's cloud based job management software. The two sources of information talk to each other, enabling you to optimize business operations and maximize efficiency.
Summary
Do your research, shop around and make sure to outline what you're looking for in truck dispatching software. There are plenty of options out there, each with their own pros and cons. You might be hunting around for field service software as well in, in which case we have you covered with Field Service Scheduling Software: The Ultimate Guide.
---