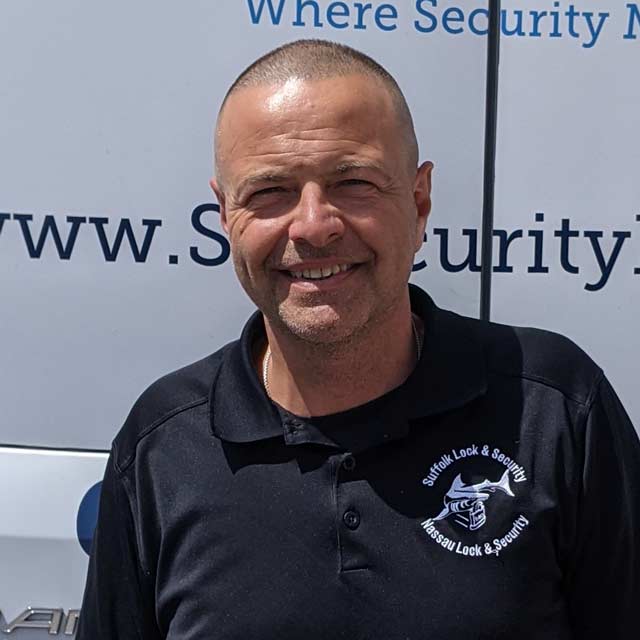 "Now I feel that I can hit that easy button each day because we made the right decision. We didn't waste money and time on the wrong software platform."
Joe Kasenchak, Owner
Headquarters
Suffolk, NY, USA
Industry
Security
Employees
25
Website
About SL Security Pros, Inc.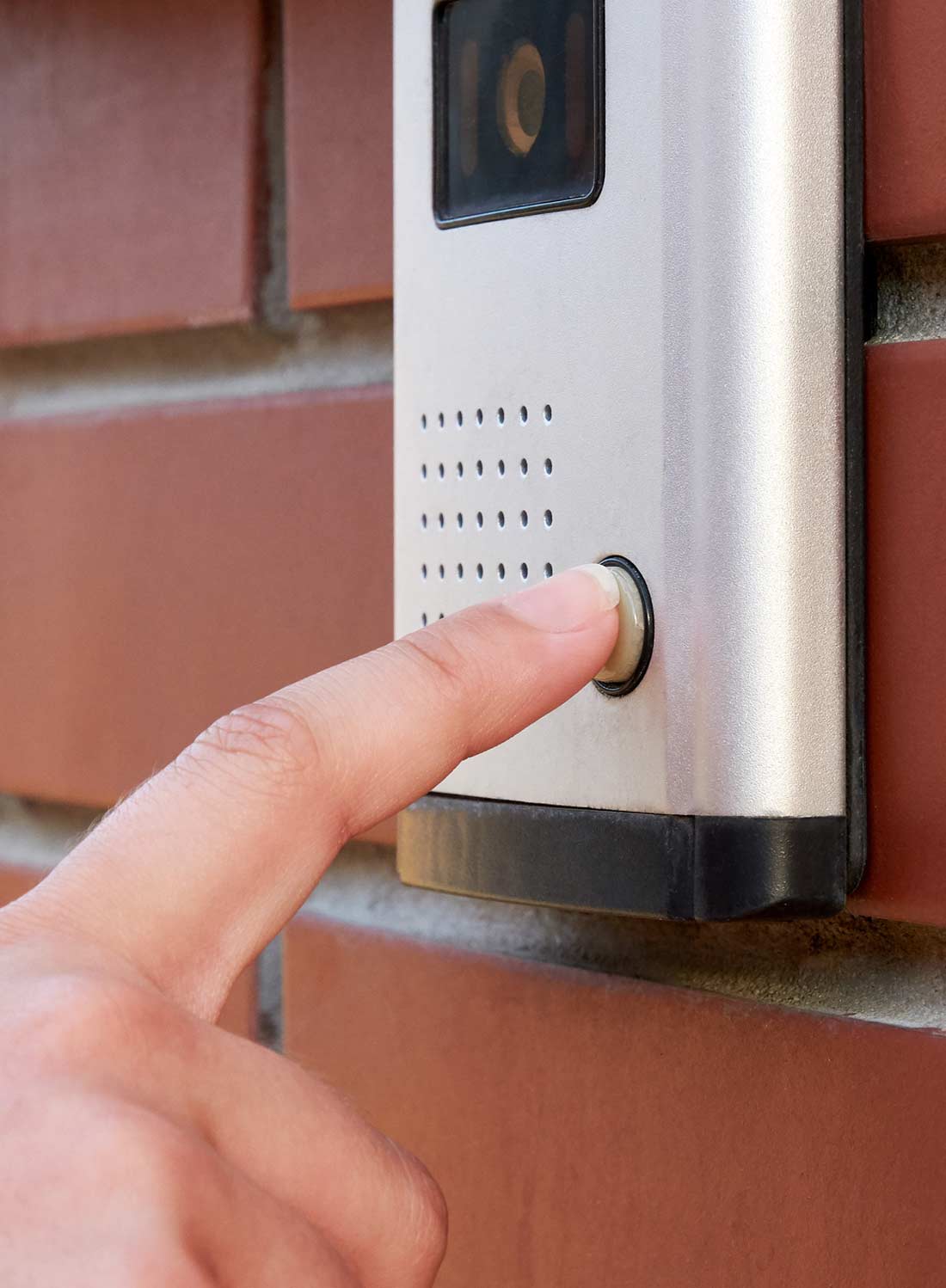 SL Security Pros, Inc. has come a long way from its beginnings in 1936 as a small mom-and-pop business providing locks and keys in the Suffolk & Nassau counties of New York.
Owner Joe Kasenchak and his father, Dennis, started the business with just one employee in a 1,500 square foot building when they purchased the business in 1987. Today, they have 25 employees, 10 service vehicles and operate out of an 8,000 square foot facility.
They've also moved well beyond locks, keys, and safes and now install and service a wide range of Alarm, CCTV, Access Control and Home Automation Systems.
Like many field service business owners, Joe wears many different hats.
Joe is not only the owner but also the Chief Operating Officer.
He handles all the business's day-to-day operations, from managing employees, signing off on quotes, and overseeing all service calls and projects.
With many moving parts in his business, it was vital for Joe to find the right technology to help streamline and manage the business's day-to-day operations.
The challenges
Multiple software systems that didn't integrate hindered cash flow.
Like many field service businesses, SL Security Pros, Inc. started without any technology to help support daily operations. Joe and his team mostly used pen and paper to manage the business before bringing on a field service management software in the early '90s.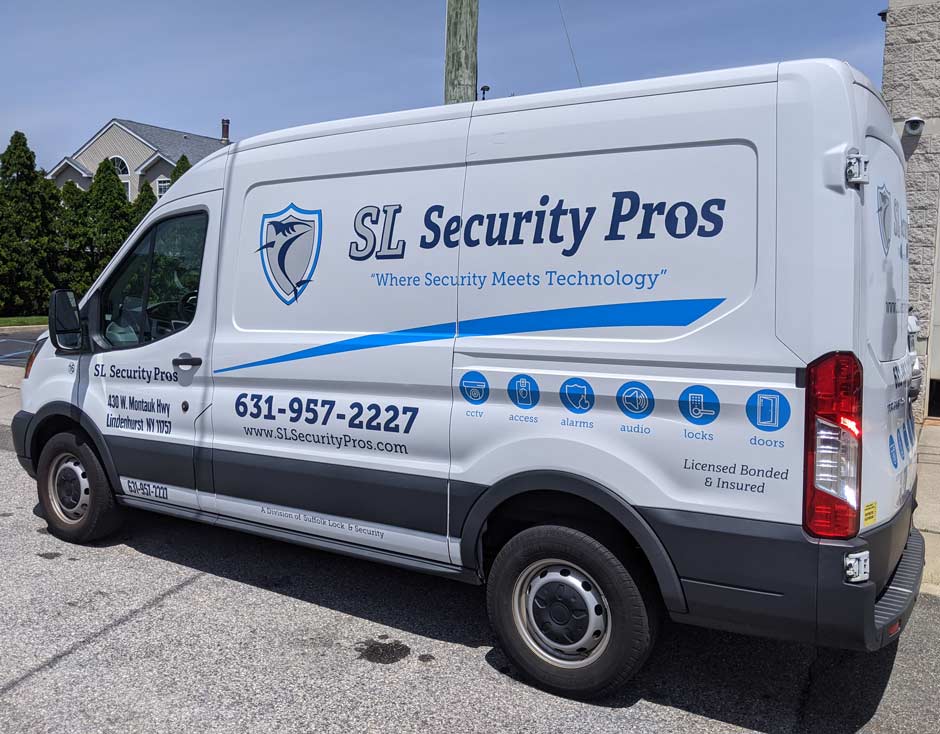 "Our first field service management software was fairly basic. It did help manage certain aspects of our business, including quoting, inventory and customer management, but it had its limitations," Joe said.
In addition to these limitations, the team at SL Security Pros, Inc. used multiple software platforms to manage the jobs and projects from start to finish and invoice recurring service clients. This caused significant inefficiencies that severely hindered cash flow and growth of the business.
"We were working within six different software programs that didn't integrate. In turn, we performed a lot of duplicate data entries, which caused us to be extremely inefficient", Joe said.
"We were using Excel spreadsheets to create our proposals, then we'd sell a job and that quote would then need to be entered into our dispatch program.
"When we finished the job, we'd have to enter that information again into one of our two separate Accounting programs, which included a separate program for recurring invoices."
With so many steps and manual data entry needed to keep jobs on track, room for error was high, but that wasn't the only issue.
"Jobs took longer to get invoiced because of these inefficiencies, and errors occurred.
The invoicing process took much longer than it should have. Instead of an invoice going out within one to three days, it was going out within 30 to 60 days," Joe said.
These inconsistent billing practices prevented proper cash flow, making it more difficult for Joe and his team to manage profit and loss or determine which jobs helped them make the most money.
Without a complete view of overall performance, growing the business became a more daunting task.
"The demand for our security expertise and offerings was increasing exponentially, but our back-office software and business practices were antiquated and could not keep up with our company's growth. We needed a new solution to be able to support our customer base." Joe said.
As SL Security Pros, Inc. continued to grow, Joe knew that they needed to upgrade to better field service management software that would streamline processes and let him manage jobs from start to finish in one end-to-end solution. He also knew that this solution would have to be cloud-based.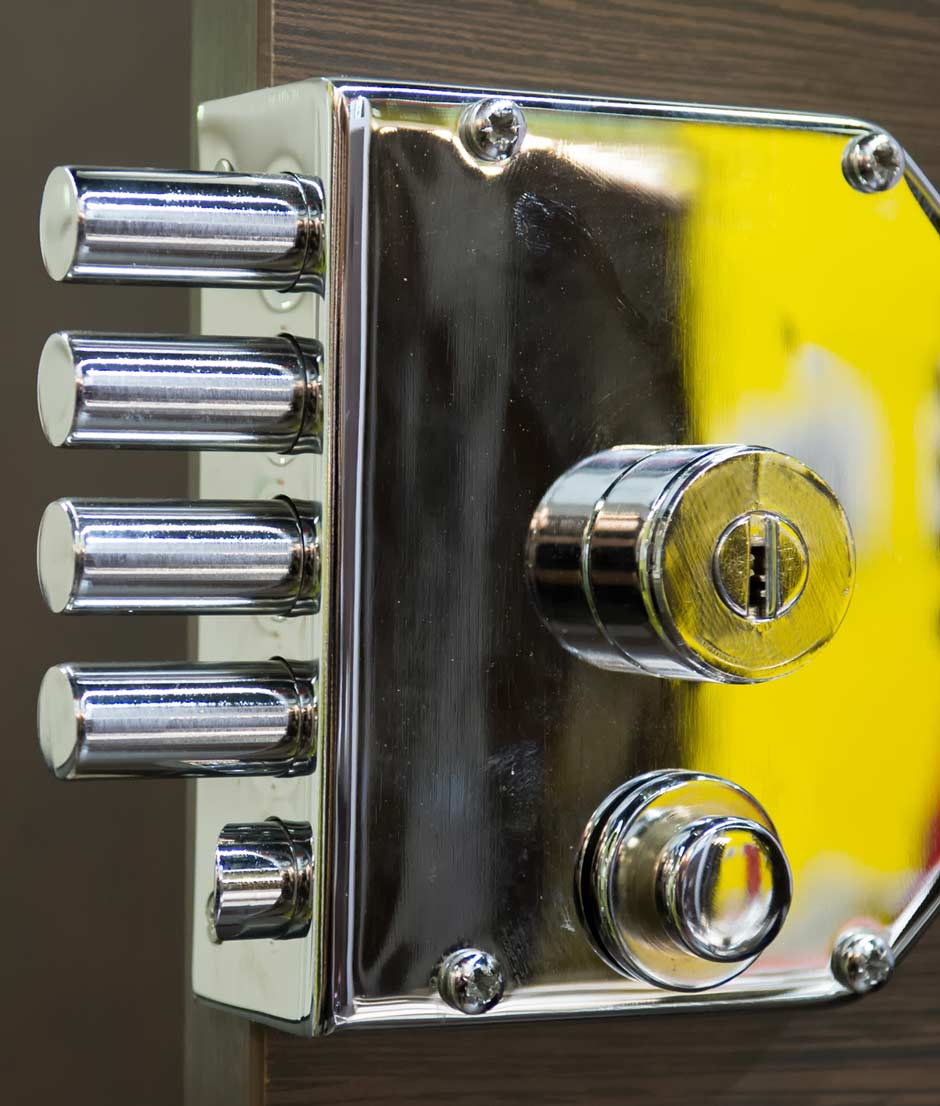 The results
Cloud-based end-to-end software enabled business growth.
SL Security Pros, Inc. needed to find a new cloud-based software solution that would replace multiple disparate systems and improve efficiencies. It was also imperative that their new software solution would be able to grow with the business.
"My motto in business is 'do it once and do it right," said Joe.
Joe, Carl (Systems Engineer) and Matt (IT Director) carried this notion with them as they evaluated different field service management software over five years.
"We did a lot of research and an investigation into what was available on the market. We needed to be 1,000% sure that the new solution we picked would be the right solution for us for the next thirty years," Joe explained.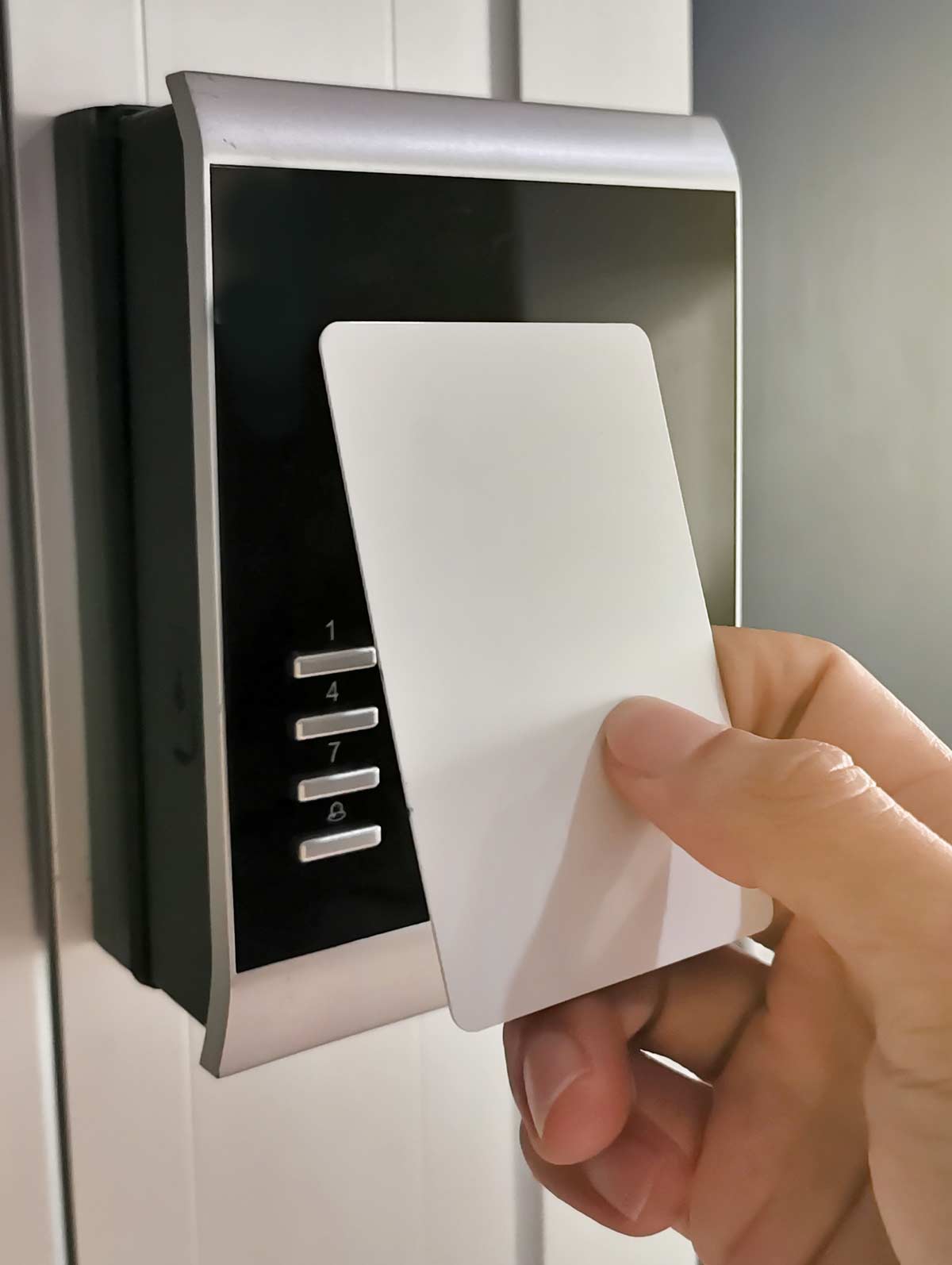 This was especially important given the growth Joe anticipated and was already seeing in his business.
"We had a list of 20 important features that we needed in our next software solution. Other cloud-based job management solutions that we looked at couldn't do half of what we were looking for."
Joe, Carl and Matt ultimately decided on Simpro since it offered the all-in-one, cloud-based solution that eliminated the need for multiple platforms.
Most importantly, it allowed them to move jobs along from start to finish more efficiently by eliminating tedious manual data input.
"We're billing faster, we're collecting money faster, and we're able to turn jobs around quicker. The technicians are more efficient - everyone's more efficient now than we were before Simpro," Joe exclaimed.
Streamlining the process from initial lead to final payment also led to business growth. Joe even added additional staff members to his team to support this growth.
"We are 25 strong in terms of employees now.
Simpro has directly helped us become more efficient, which has, in turn, increased our revenue and profitability."
As SL Security Pros, Inc. continues to grow, Joe agrees that Simpro was the right choice to set them up for success.
"I always tell our customers that they should choose us because we allow them to hit the 'easy button' when it comes to solving their security issues," Joe said. "Simpro allows us to make it happen."
"Now I feel that I can hit that 'easy button' each day because we made the right decision. We didn't waste money and time on the wrong software platform."
Joe continues to recommend Simpro to other businesses in the industry, sharing what he's learned from the countless hours spent researching different software solutions.
"I feel confident saying that Simpro is the right solution for people that are in our industry, whether it's the Burglar Alarm Industry, Fire Alarm Industry, the Door & Hardware Industry, the Locksmith Industry or the AV Industry," he said.
"We perform the work of all those industries at SL Security Pros, Inc., so I can confidently say that Simpro can handle all of the needs of those specific businesses."
Word of advice?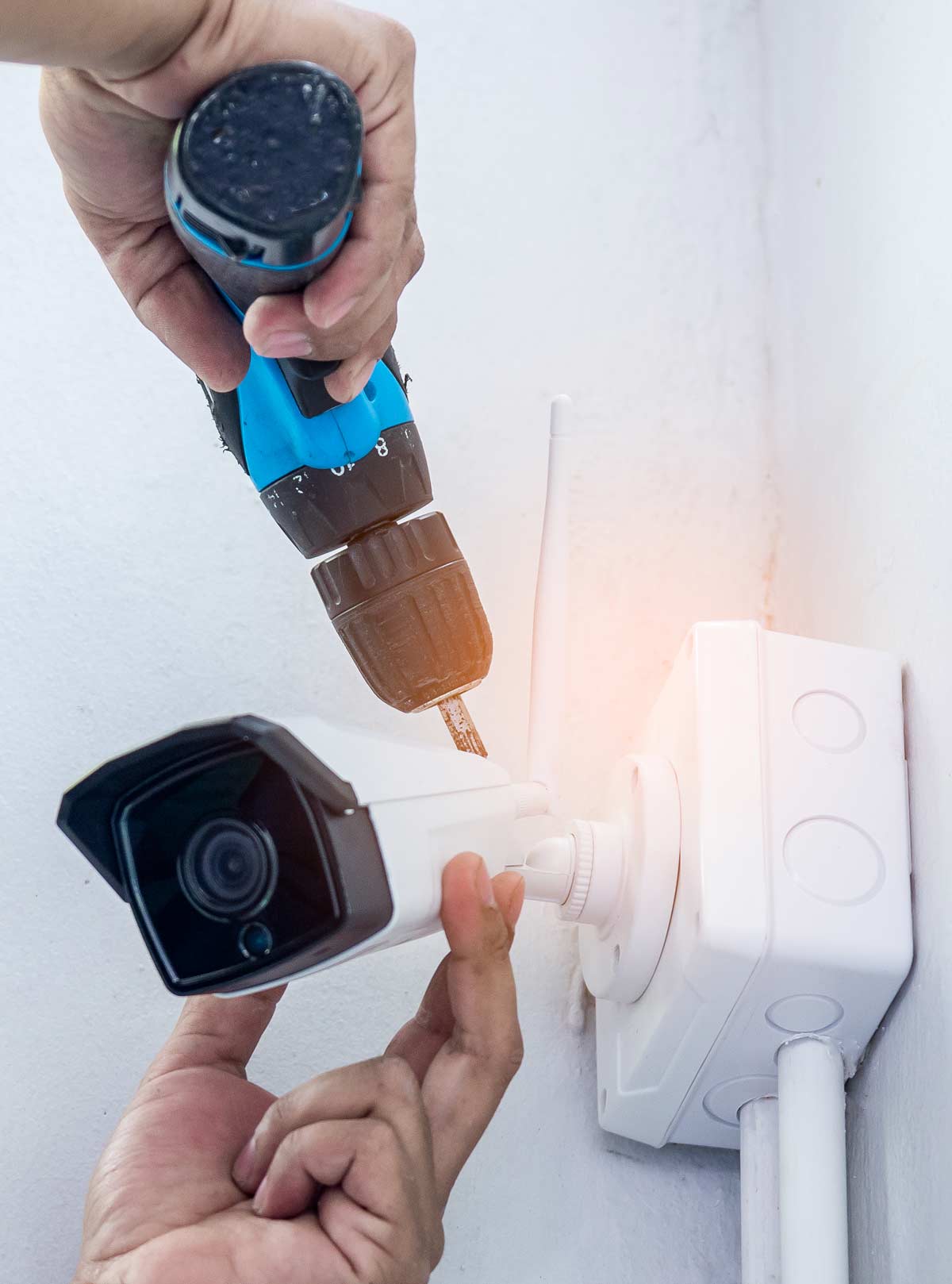 For other field service business owners who want to make sure they choose the right software solution for their business, Joe also suggests making a list of the most important items they need to run their business and evaluating Simpro against that list.
"Every business has those top ten items on their list that are most important to them," Joe said.
"Make that list, and dive into [the] list in a sales call with Simpro to see how you can achieve each of those items in the platform."
Joe also agrees that building a team to help with implementation was paramount for success once they had chosen Simpro.
"I can't even imagine trying to do it on my own," said Joe.
Another helpful tip for implementing Simpro? Take things one step at a time when moving over data from old systems to your new Simpro build.
"There's a learning curve with any new software solution, but once you climb to the peak of that curve, there is a windfall of benefits, opportunities and profitability on the other side, which is well worth the effort," Joe explained.
Want to achieve streamlined business operations and grow like SL Security Pros, Inc.?
Find out how we can support your business.