We've all been there - lost invoices, delayed payments and customers who refuse to pay. Cash flow problems are some of the biggest issues businesses face. But your workdays don't have to consist of chasing payments. By optimising your invoicing and payment processes, you can ensure you're making the most of each job, as well as getting paid on time, every time.
In business, it can be easy to think what has always worked will continue to work. However, each year technological advances continue to outperform manual processes in time and cost efficiency. If you aren't already using software to optimise your business processes, you may get left behind. Alternatively, if you are using software, but are using accounting software to invoice, as well as job management software to track jobs, you may be missing the functionality to streamline process and maximise cost tracking.
The best way to ensure you're getting paid on time, every time, as well as keeping bigger projects on track is to ensure you have all your information in one place. This can be achieved with a comprehensive operations management software which includes invoicing, job management and payment functionalities.
But how do you know which is the best operations and invoicing software for your business?
And when is the right time to invest? In this blog, we'll discuss everything you need to know about operations management software with invoicing functionality for your field service business.
Signs you need to invest in comprehensive operations management software with invoicing functionality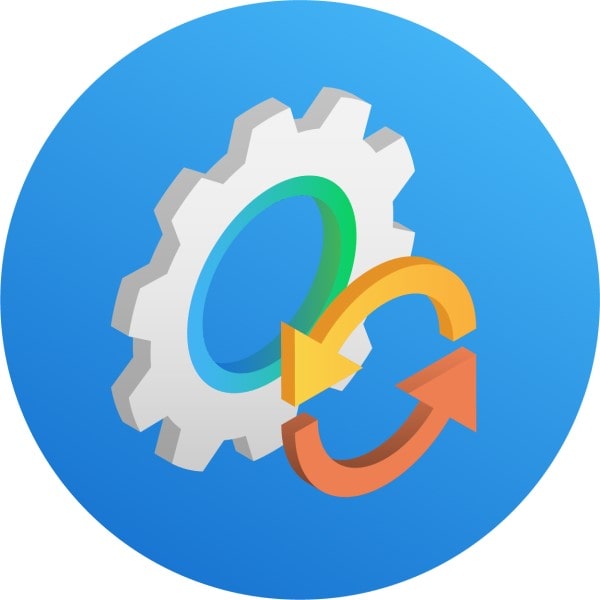 When you're busy running a business it's easy for processes to become outdated and cause workflow blocks without realising. Continuous work toward optimisation of processes can ensure your business doesn't lose unnecessary time and money, especially when it comes to invoicing and payment processes.
Here are a few red flags which indicate you may need to update your invoicing processes.
1. You're using your accounting system to invoice jobs
While invoicing via your accounting system is helpful, it may be hindering your ability to grow and increase revenue. Invoicing from your accounting software may lead you to miss out on capturing all the hours and costs involved in jobs. This can be especially problematic for larger projects with many moving parts and complex retention payments.
2. You're spending more time chasing invoices than running your business
Like anything in life, it's easy to procrastinate tasks which are hard to do. That means, if your invoicing and billing system is clunky and difficult, it will probably fall to the bottom of the to-do list, in turn, impacting your cash flow. So if your team is leaving invoicing jobs to the last minute, it could be a sign you need to find an easier way to invoice.
3. Customers are not paying on time
The State of Small Business Cash Flow report, conducted by QuickBooks, revealed 44% of small business owners see late payments as the biggest obstacle when getting paid. With nearly a third estimating it takes more than 30 days to get paid, creating flow-on effects to the rest of the business.
If your customers aren't paying on time, it may be best to look at optimising your invoicing processes before it causes strain on your cash flow.
4. You're using manual templates
You've all heard the saying, in business, time is money. If you're still struggling to manually create templates for each job, it may be time to see if you can improve the efficiency of your processes. Just think about what else you can achieve in the time you were previously creating an invoice!
5. Your software isn't accessible in the field
Are you sending all the details of a job back to office staff to send out an invoice? Adding steps like these into the invoicing process adds time, which could mean delayed payment for your team. Invoicing software which is accessible in the field allows you to invoice and accept payment while you're onsite, speeding up the payment process so you get paid on time.
6. The accounting system you're using to invoice doesn't integrate with your job management or quoting software
Do your job management and quoting system integrate with the software you're using to invoice? If you're spending hours trying to make different software work together, it may be time for an upgrade to operations management solution which includes invoicing functionality.
Benefits of using cloud-based operations management software to invoice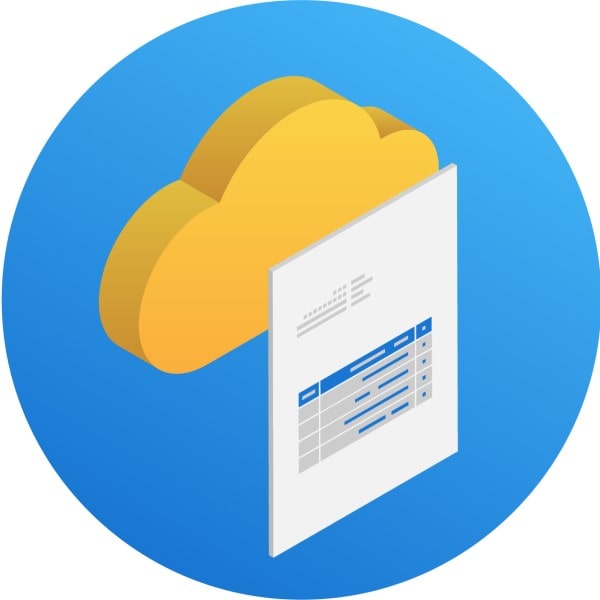 Imagine if you had all job and payment details in one place - accessible for the team members who needed it. Cloud-based operations management software with functionality to invoice, enables you to achieve this. From the initial client contact, to final invoicing, all job and customer details are recorded and available for your team to access whenever needed. Time and subsequent cost savings are just the start of the benefits to cloud based software.
Here are some more:
Information backup: If you're not using software, what happens when you lose an invoice or other paperwork? That documentation is gone, without a trace of evidence for your records.
In comparison, with cloud-based software, no matter if you lose a piece of paper, or want to go back through old records, your data is safe and secure and can be accessed whenever needed.
Field mobility: Providing field staff with the capability to invoice and accept payments while they are onsite substantially minimises time spent going back-and-forth between field and office. This also removes any time waiting for the customer to arrange payment.
Reporting, tracking and insights: If you are using software, but you're using two different systems to track jobs and invoice, you may want to consider moving to a system which provides end-to-end management. Cloud based end-to-end operations management software gives you the functionality to take your tracking and reporting to the next level which will aid strategic decisions and help move your business forward.
Consider, for example being able to pull reports such as Cost to Complete to check the variances between what you are billing for and what you quoted for the job.
With an end-to-end operations management system you will also be able to see trends as they happen, streamline data input, as well as set up automatic and staggered invoicing for jobs and projects.
Professionalism: While it may seem like a minor issue, a professionally designed invoice is an asset to your business. Poorly designed invoices may not only cause frustration from your client, but they can also cause confusion leading to slow payment.
Cloud-based software with invoice templates ensure your business will always present a neat, professional and easy-to-read invoice.
How to choose the best operation management and invoicing software for your field service business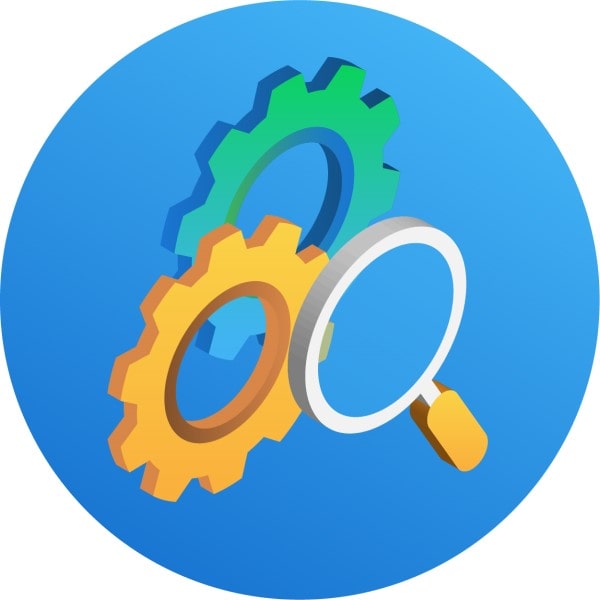 Not all software is created equal. Some may not include all the features you're looking for, while others may offer too many. And, if software ticks the boxes for functionality, it may not be made with the field service industry in mind. Before you decide on the best software for your business make sure you take time to research. Read online reviews, compare and don't be afraid to ask your colleagues and acquaintances for honest opinions about different products.
End-to-end operations management features which may be important to your business may include:
Field accessibility via a mobile app
Functionality to create accurate custom quotes and invoices in the field
Functionality to import supplier/s to easily add items to invoices
Capability to track the status of invoices
Capability to track jobs and stock levels
Functionality to record clock on and off times
Capability to report on operation workflows
How to ensure a smooth transition from your current invoicing process to new software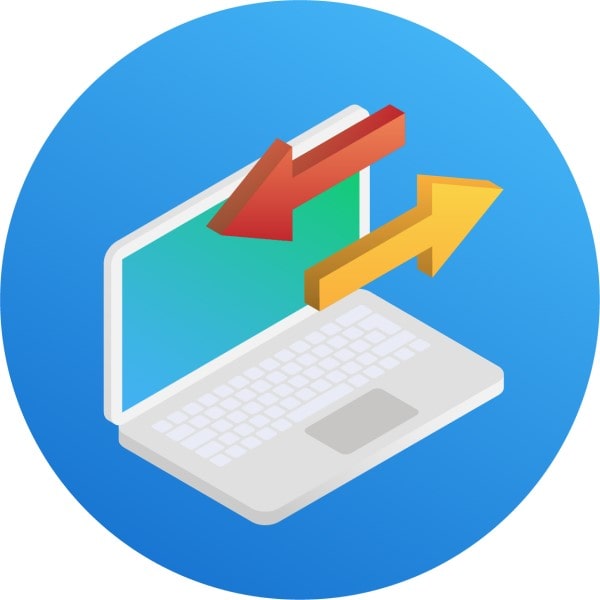 Prepare your business and team for change by compiling any relevant business information. If you are using a manual process, use this time to digitise your data.
Choose a day and time to go live with the new system which will be minimally disruptive to both your staff and your customers.
Set import procedures to ensure everything runs smoothly and keep a backup.
Train your staff on the new system.
Test the new system.
Are you looking to update your processes with comprehensive operations management and invoicing software? Simpro can help you achieve end-to-end operations management and streamline your invoicing processes. Take a look at our Invoicing & Payments page to find out more, or contact Simpro today.