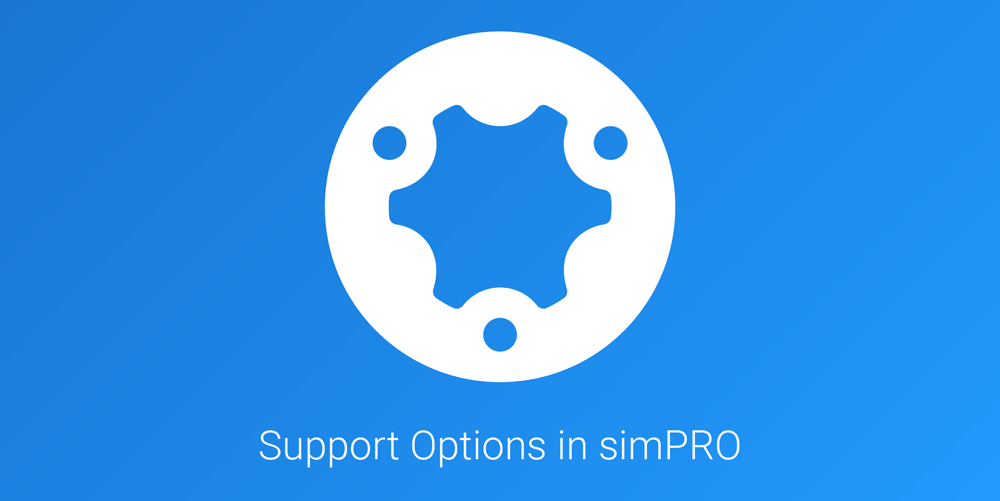 Want to learn more about a new Simpro feature? Or need a second opinion on a workflow in Simpro? Our range of support resources are always available to help.
New and experienced Simpro users can benefit from the variety of online, over the phone and in-person support tools we offer.
Keep reading to discover all the Customer Support resources available at Simpro as well as an exciting update.
Simpro Learning | Toolbox
The Learning Toolbox is an online training platform, for teaching users how to make the most of the functionality and features available to them in Simpro.
It offers a range of self-paced learning materials which include animations, videos, practice simulations, knowledge checks, and more. It's a great tool for increasing knowledge, onboarding new team members faster and practising skills in Simpro.
Help Guide
If you're wanting to read up on the latest features or refresh your memory of a Simpro workflow, the Help Guide has a wealth of information.
With more than 600 articles and over 450 embedded videos, it is a great resource for Simpro knowledge when you're looking for some light reading.
Over-The-Phone
We have dedicated call centres for our customers in Australia, New Zealand, the US and the UK to get in touch. Their contact hours are below.
We're also excited to announce we've extended our Simpro New Zealand support hours to make it even easier to contact the team! The new hours for the NZ team as of September 30 will be from 7 am to 5 pm.
United States
Australia
New Zealand
United Kingdom
+1-855-338-6041
+61 3147 8777
1300 139 467
(toll-free)
+64 9 801 0445
0800 100 854
(toll-free)
+44 122 385 9994
0800 622 6376
(toll-free)
8:30 am - 5:00 pm
(MT)
6:00 am - 6:00 pm
(AEST)
7:00 am - 5:00 pm
(NZST)
9:00 am - 5:00 pm
(GMT)
Monday - Friday
Monday - Friday
Monday - Friday
Monday - Friday
Online Chat
Our live, online chat is available 24 hours a day from Monday to Friday. You can find this feature at helpdesk.simprogroup.com. Simply click Chat with Support in the bottom right corner of the page to get started!
Simpro Community and Support Cases
If you encounter an issue with one of Simpro's products you can create a case online. Our support team will then investigate the issue based on the information you've provided.
Simply head to helpdesk.simprogroup.com and click Create a New Case or scroll down to the Create a Case section to fill out a form.
You will then receive updates as the issue is investigated. Our support team will also notify you once a solution has been identified.
Status Page
If an unexpected issue suddenly impacts a Simpro system, the Simpro Status Page can let you know if it is widespread.
You can even subscribe to receive Simpro Status Update emails from the page. These will notify you via email if there is a system outage impacting multiple builds.
Implementation Consultants and Trainers
Simpro's trainers work with new customers to get Simpro systems implemented into businesses. In a structured training program, they work through a range of sessions with staff.
They cover introductory topics like system setup and general workflows, through to more in-depth subjects, such as advanced user processes and operational Q+A.
Once initial implementation is complete, customers can also book our trainers for onsite training as it is needed - whether it's for getting a new staff member up to speed, learning about new Simpro features, or more.