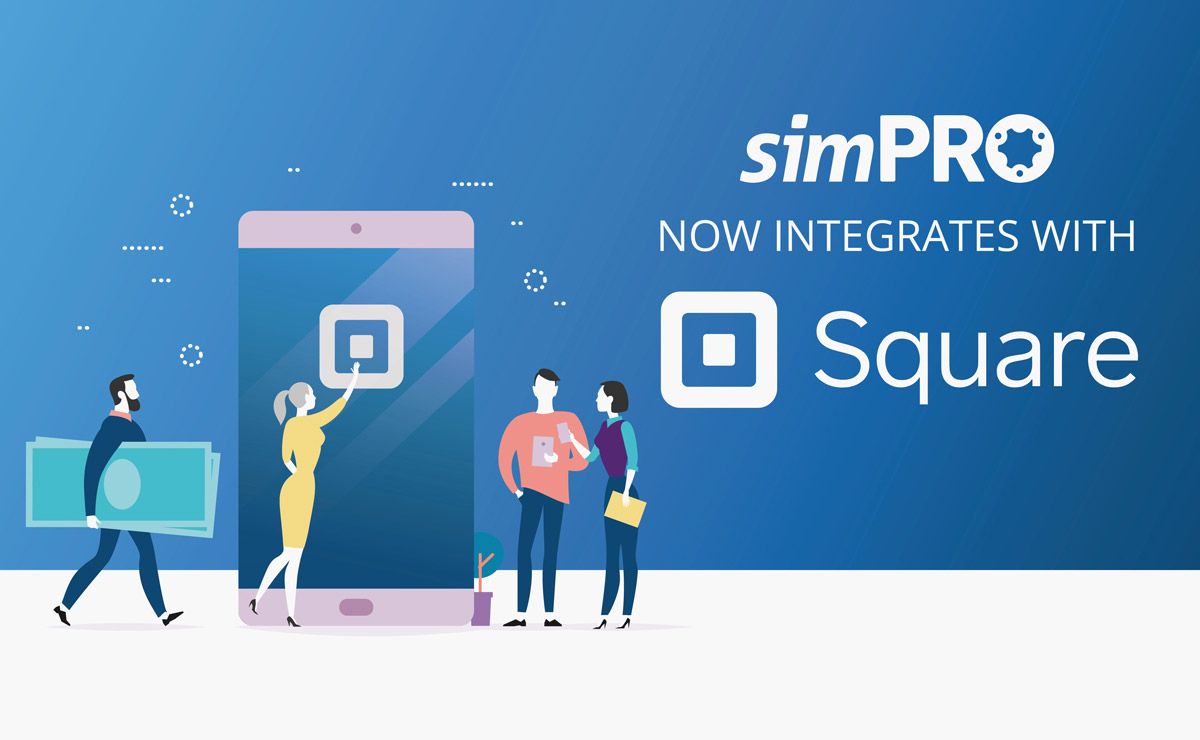 How long does it take for your field service business to get paid for the work you do?
According to Sage, over 30% of SMBs currently experience the negative impacts of late payments on company investments, supplier and staff pay. With expenses to be paid in the interim, that can be a cash flow headache.
But, the payment process is about to change for the Simpro community!
Simpro has partnered with leading payment processor Square to make business easier, and more profitable, for you! Keep reading to find out more about the benefits of bringing Square payment processing into your invoicing workflow, and the changes you will see in Simpro and our mobile app, Simpro Mobile.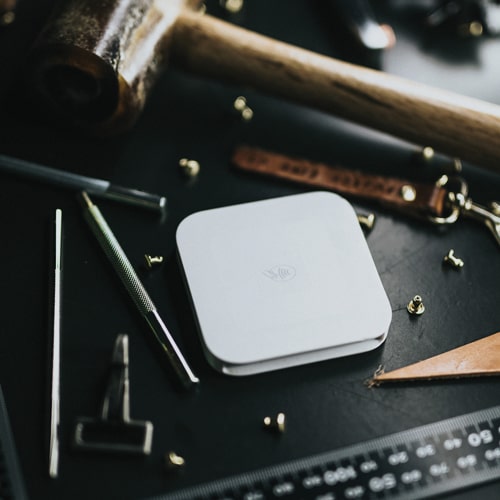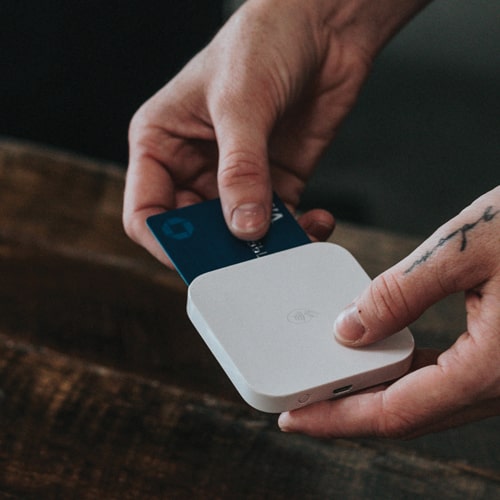 Why have we switched Simpro Payments to Square?
1) Quick to set up
Square accounts can be set up quickly and easily online. There is no complicated paperwork or long approval process to activate your account as with other providers.
2) Simple and transparent pricing
There are no lock-in contracts with Square and no monthly fees. Just a low, flat % rate per transaction.
3) Enhance your cash flow with money in your bank faster
Square hands over your money faster, making it easier to manage your cash flow. You can have the funds in your account by the next business day!
4) Manage your hardware costs effectively
The Square card reader is an affordable and simple option for tap-and-go payments in Simpro Mobile. You can order online from the Square shop, or grab one straight away from retail stores such Walmart and Office Depot.
That is so convenient, you could put one in every technician's van. Not interested in POS terminals? No worries, simply manually enter your customer's card details!
Electronic payment processing in the office
A 2019 survey by Fundera cites that 70% of American consumers prefer card payments over cash payments.
The Square Payments functionality makes it easy to include debit and credit card payment options for customers, alongside cash, check and electronic payments.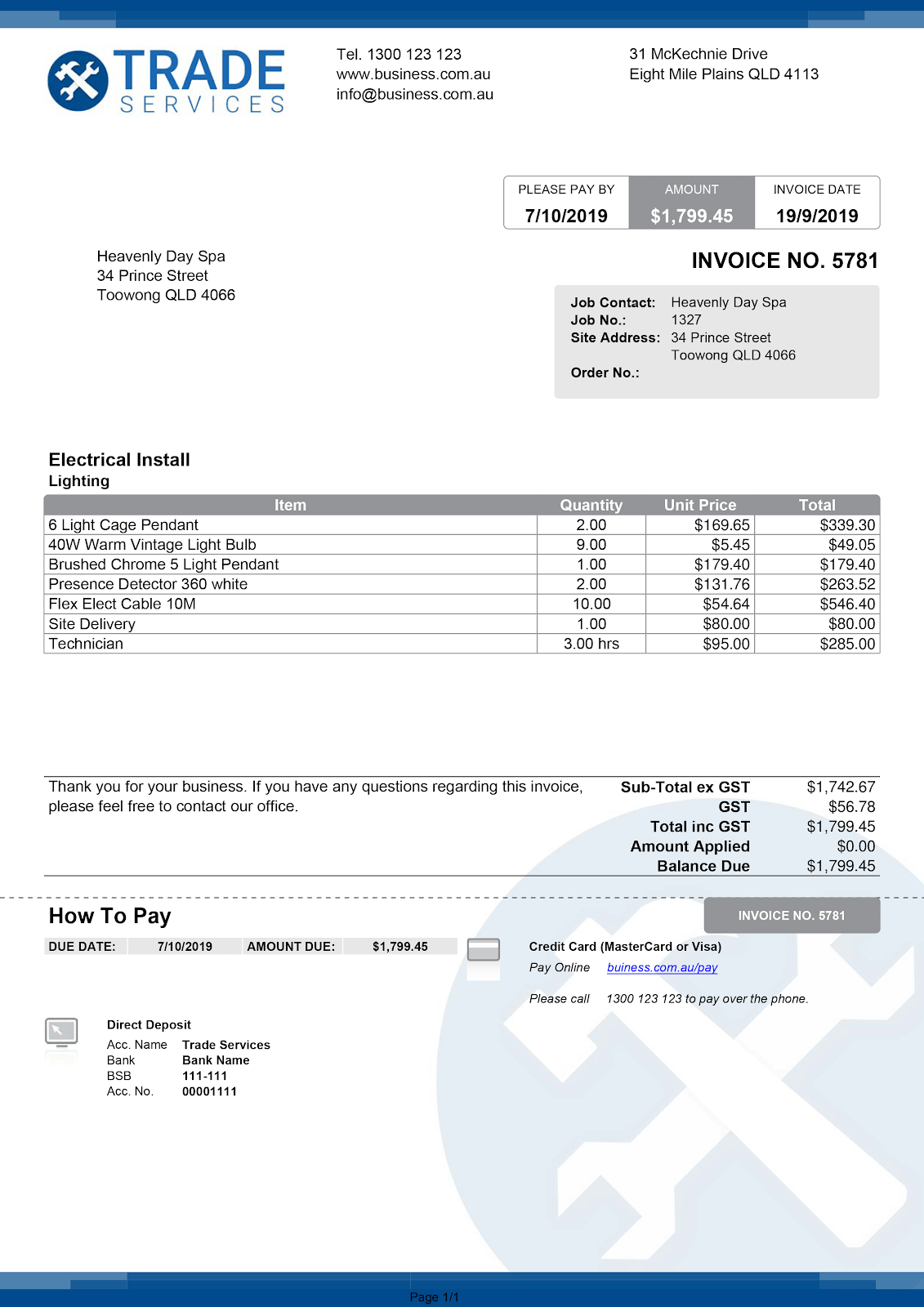 Customers simply follow the link provided on their customer invoice or email, or through the Customer Portal, to pay securely online. Or, they can provide card details over the phone, or on the physical invoice, so your staff can manually process the payment within Simpro on their behalf.
There will be a new setup option specifically for Square, and once configured, your office staff and customers will not see any change to the invoicing workflow.
Your company will be able to accept Mastercard, Visa and American Express. You can even accept Square gift cards as a payment method, opening up new customer reward opportunities!
With Square, transaction fees are simple and transparent AND there are no monthly fees! Plus you can include Square's payment processing fees on your Simpro customer invoices, preventing any impact on your profits (please check your local laws).
The Square Payments integration is included in your Simpro licence.
Invoicing and payments in the field with Simpro Mobile
Get paid faster! Your field service engineer will now be able to issue an invoice or take payment as soon as the job is completed in the Simpro Mobile Service module. The update to the mobile field service app is available through the Google Play and App Stores.
In addition to being able to accept Square payments, field technicians will also be able to take cash, check and a variety of other payment methods your company configures through Simpro.
To find out more about the new features of Simpro Mobile, please read our in-depth overview on the Simpro blog.
Make the Switch to Square
Are you an existing Simpro Payments user with an Integrapay account? Or are you new to electronic payments and interested in getting started?
Getting started is fast and easy. And for a limited time Simpro customers will receive free processing on up to $2,000 in credit card transactions for the first 180 days* and 20% off up to two card readers.
To order your Square Reader for contactless and chip payments, visit the Square Shop and enter promo code SIMPRO_2020 at checkout.
Visit the Simpro + Square Integrations Page to find out more.
Please note that the Simpro and Square integration is available in Australia, United States, Canada and United Kingdom. Alternate payment processing providers are available to Simpro customers outside these areas. Please talk to your local Simpro representative for full details.
*Limited time offer valid only for new Square customers and is not transferable. Waived processing fees are reimbursed to your account on each deposit.
*Terms and Conditions apply. Please click here for United States, or click here for Canada