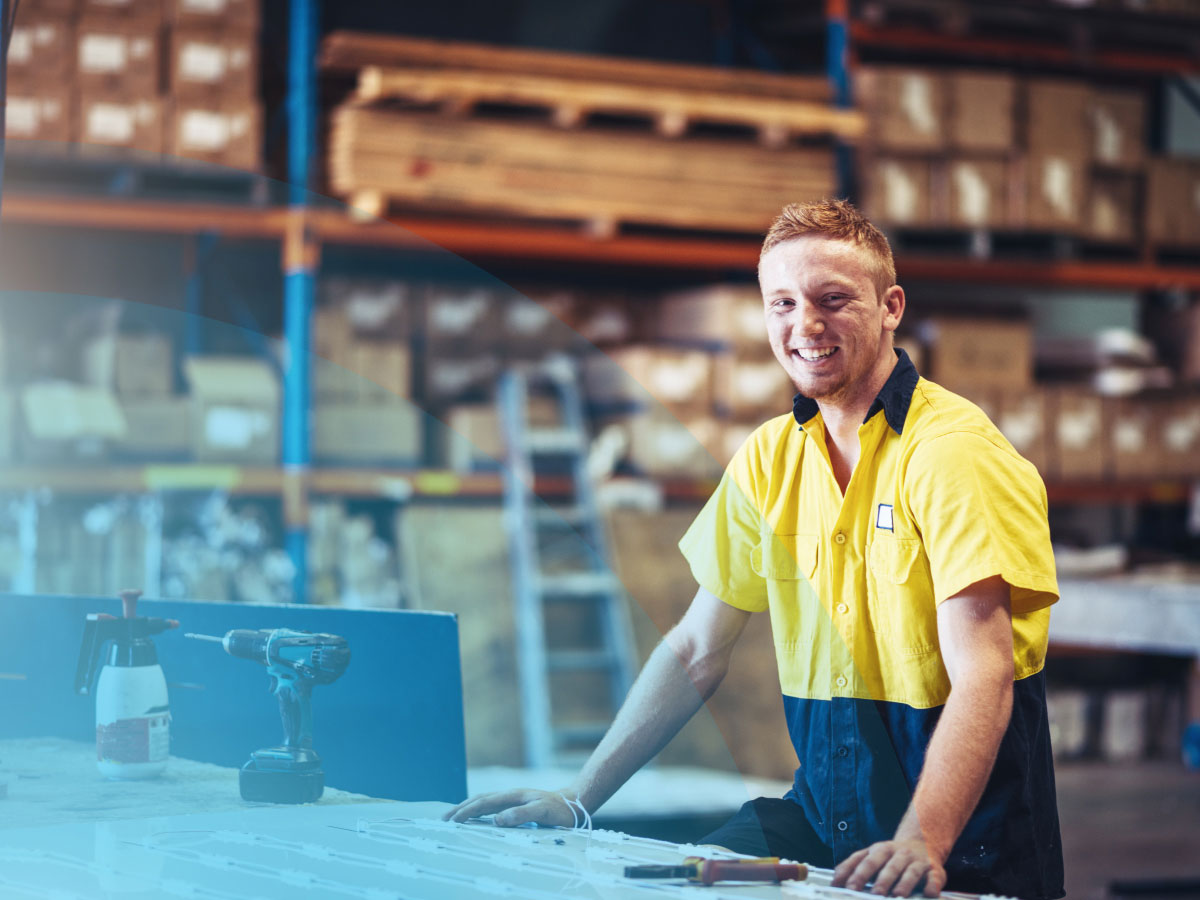 Hiring the best tradesmen can be tough.
You can't seem to find anyone who meets your standards, maybe you're struggling to find anyone at all! The temptation is certainly there to lower your expectations in the hopes of getting someone through the door.
But before you risk your business by lowering your standards, why not take another look at your approach to hiring?
Below are 5 tips, known to work time and time again, to help you hire the best tradesmen.
1 - Be an employer of choice.
No one wants to work for the employer that's the butt of a joke. Consider these things about your business and staff:
Do you stand out from other potential employers in your area? If so, you'll get the staff you deserve - remember, the market for tradesmen is fierce.
Would your current team recommend you as an employer to their mates?
Are you paying top rates and offering great benefits? For example: do you offer a phone or tool allowance? What about health and medical cover? Do your employees get paid birthdays off? Do your staff get five weeks annual leave?
How does your business look from the outside in? Do you have a credible website (including a careers page)? How slick is your social media presence? Are your vans modern, sign-written, and clean and tidy?
Do you have an incentive program and opportunities for advancement and training?
2 - Make sure you know what the job is, and what's expected of whomever fills the role.
A six-sentence summary of a job won't be enough to get people clicking on your advert. When writing a job description, try to remember these things:
Does the job description for the role include the skills, knowledge and experience required for the position?
Have you included five Key Performance Indicators (KPIs) to show the expected performance standards (e.g. no more than one callback per month)?
Is the job description relevant? Are you including it in your employment contracts and using it to assess the performance of your team?
3 - Take the time to figure out, and document, your hiring process.
Any system for acquisition is important, whether it's revenue, jobs, customers or staff. When figuring out your hiring processes, consider these things:
Do you have a written hiring process (with scripts and prepared questions) with at least 10 steps or do you "wing it?"
Key steps in your process should include a 10-minute phone interview to screen the applicants, a structured face-to-face interview with set questions, reference check and on-the-job interview for at least half a day to assess team fit and hands-on ability.
Are you completing pre-employment checks (drug, credit, qualifications, social media, police, etc)?
Do you have an employment contract ready to go so you can move quickly once you're certain (speed counts!)?
4 - Make your job description lively and engaging!
People want culture, they want a work atmosphere that's engaging and exciting. Your job description is the first taste that applicants are getting of your business, so make it count. After you've written a description, ask yourself these questions:
Do you have a compelling employment advertisement, or have you copied other low-performing ads?
Does your ad have an attention-grabbing headline? E.g. "Top Rates, Top Team…Top Plumber/Electrician Required."
Are you convincing the reader that your job is better than their current one? E.g. "Do you want a job where you love coming to work and earning top dollar?"
Have you included at least five key benefits of working for your company?
Does your ad include photos and/or a promotional video of your team or business?
5 - Get your job advertisement out there.
Don't just rely on word of mouth or job-sharing sites to get your advertisement seen. Make the effort to reach that ideal audience of quality tradesmen you want. Ask these questions of yourself when sending out a job ad:
Are you marketing the job through all available channels with a clear expiry date for applications?
Are you making use of online listing sites such as Trade Me, Gumtree and Seek?
Are you using the promote my ad option on job listing sites? Paying the extra money is more than worth the extra views!
Are you using your customer database, local newspapers, other contractors, suppliers, a database of tradesmen, your vans and Facebook at the same time as an online listing?
Have you offered a referral fee?
Do you have a structured training program to bring your apprentices through quickly?
If you follow these five tips, you'll be well on your way to getting the men and women you want to build a top performing, dedicated and trustworthy team.
If you've already gone through this process, then the chances are that your next thought is 'am I offering enough?' Remuneration is a massively important part of the hiring process, so I've shot a video explaining things. Check it out here.
If you want more information, or would like to get in touch, contact Profitabile Tradie on +64 7 859 3425 or email the author at tony.fraserjones@profitabletradie.com