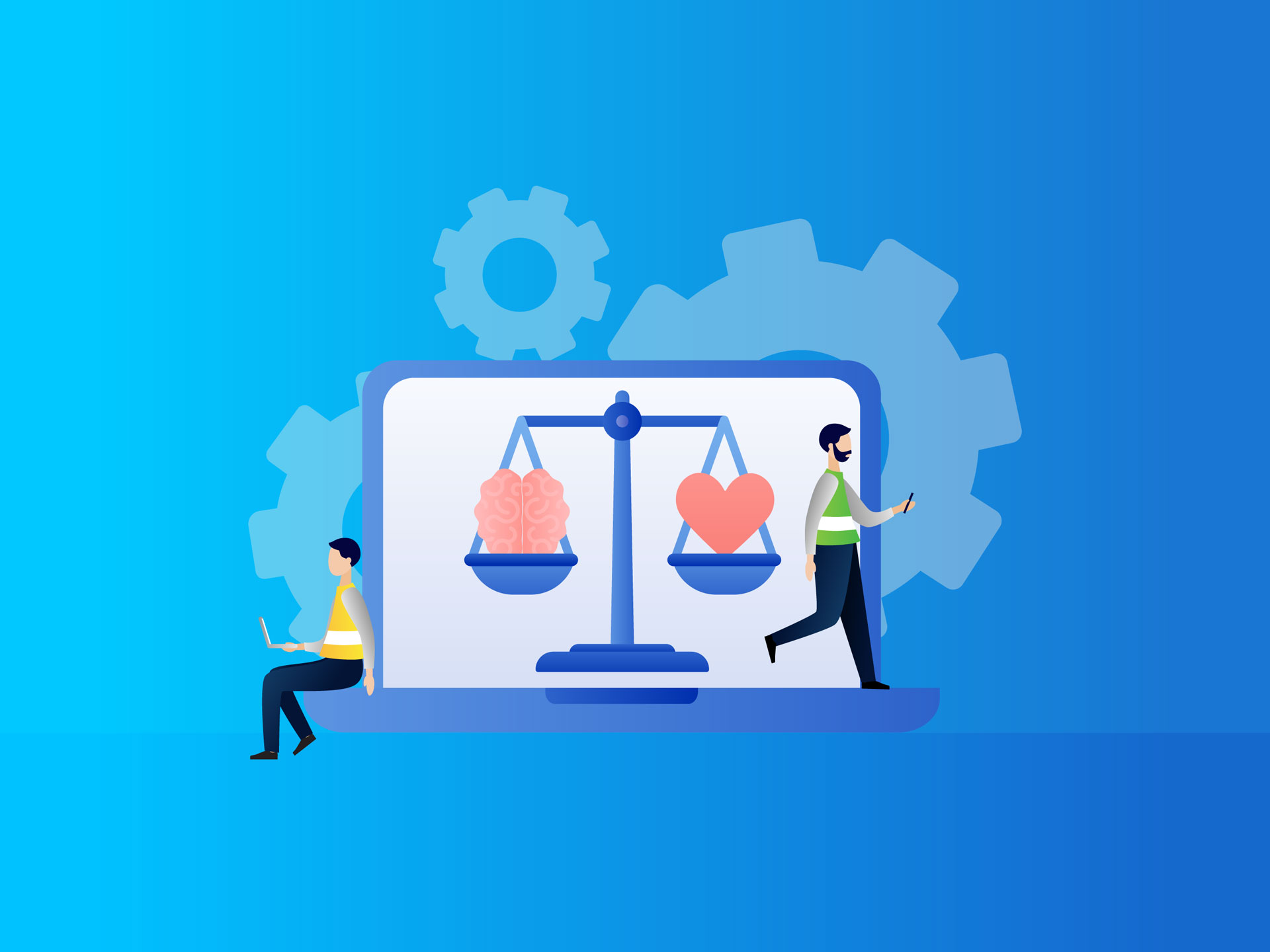 When dealing with people, remember you are not dealing with creatures of logic, but with creatures of emotion.
To make money as a business in the trades, you need customers and people to help you serve those customers. And to have the best people on your team, you need to understand and expertly handle the most complicated part of being human: emotions.
Like you, employees are human beings. And that means that they experience a full range of emotions that can impact how they work and who they want to work for.
Getting skilled people to choose to work for you and enjoy it enough to stay has become even more challenging given enduring labor shortages and a rise in people leaving jobs where they don't feel valued.
Staffing Industry Analysts (SIA) cite a recent Angis Skilled Trades in America Report, which finds that, "Sixty-eight percent of tradespeople have struggled to hire skilled workers and more than one-third, 35%, are slightly or extremely understaffed."
The same study also finds that, "over half of tradespeople, 52%, say a lack of available workers is stunting their growth and 68% say they could grow their business if they could find more available workers."
At the same time, in a phenomenon deemed "The Great Resignation," more people are quitting their current jobs in search of other jobs with better work-life balance, flexibility and opportunity in the wake of the COVID-19 pandemic.
An article by Wired states that, "In the UK, job vacancies soared to an all-time high in July (2021), with available posts surpassing one million for the first time. In the US, four million people quit their jobs in April – a 20-year high – followed by a record ten million jobs being available by the end of June. A Microsoft study has found that 41 percent of the global workforce is considering leaving their employer this year."
The key to keeping good employees from quitting is to make sure they are satisfied with their job. But that's easier said than done.
You need to listen, show empathy and see your employees as whole people outside of work to earn employees' trust and keep it.
To do that, you'll need to rely on emotional intelligence.
What is Emotional Intelligence?
Two psychologists, Peter Salovey and John D. Mayer, first introduced emotional intelligence theory in the 1990s.
Salovey and Mayer define emotional intelligence as, "the subset of social intelligence that involves the ability to monitor one's own and others' feelings and emotions, to discriminate among them and to use this information to guide one's thinking and actions."
In simple terms, The Institute for Health and Human Potential (IHHP) defines emotional intelligence as the ability to:
recognize, understand and manage our own emotions and
recognize, understand and influence the emotions of others
Joshua Freedman, a leading author on emotional intelligence, describes why this matters:
Emotional intelligence as a way of recognizing, understanding and choosing how we think, feel and act. It shapes our interactions with others and our understanding of ourselves. It defines how and what we learn; it allows us to set priorities; it determines the majority of our daily actions. Research suggests it is responsible for as much as 80 percent of the 'success' in our lives.
Why is it Important to Pay Attention to Emotional Intelligence in the Workplace?
Those who use emotional intelligence in the workplace are often better communicators and problem solvers because they are more observant of how their words and actions impact decision-making and success.
Better observation of the role emotions play in the workplace can also give you insight into what makes each person a unique member of your team and how their life experiences outside of work define them.
Things like their relationships with family, personal values and even political beliefs can all shape how they emotionally react to different situations on the job.
Understanding how and why your employees react to different situations at work helps you form a better picture of each employee as a whole person.
When employees feel like their bosses understand how their life outside of work impacts their life at work, they are more satisfied with their job. Anne M. Mulchay, former CEO of Xerox, explains:
Employees who believe that management is concerned about them as a whole person – not just an employee – are more productive, more satisfied, more fulfilled. Satisfied employees mean satisfied customers, which leads to profitability.
Most importantly, the more satisfied your employees are at work, the less likely they are to quit.
So how can you use emotional intelligence to ensure that your employees are satisfied at work and keep valued employees on your team? Here are some tips.
How to Use Emotional Intelligence in the Workplace to Avoid Losing Good Employees
1. Encourage Work-Life Balance
To stay competitive in the hiring market, a great start is to evaluate how you support work-life balance as a company. Studies show that people who feel they have a good work balance are more satisfied with their job overall.
When people are satisfied with their job, they're less likely to leave.
Showing that you understand the value of your employee's personal and family time demonstrates respect for your employees as whole human beings, and more importantly, empathy for additional pressures they have outside of work.
You can offer employees tangible benefits to encourage work-life balance, such as:
Giving them certain paid holidays off
Providing more sick leave
less traditional work schedules such as a three days on/ four days off work week
You can also encourage work-life balance by refraining from contacting employees outside of their shift and encouraging them to take their full breaks.
Then, you can advertise these benefits to job applicants in job postings to stand out among other companies that are hiring skilled workers.
2. Create a Culture of Communication
In stressful situations at work, it can be easy to jump to conclusions, make assumptions, or simply lose essential details in miscommunication. This can lead to heightened emotions, preventing you from solving problems effectively and causing friction between team members.
Robert K. Cooper, a neuroscientist, business strategist and author, explains that when "we lack emotional intelligence, whenever stress rises, the human brain switches to autopilot and has an inherent tendency to do more of the same, only harder. Which, more often than not, is precisely the wrong approach in today's world."
Instead, encourage employees to slow down in stressful situations,spend more time asking clarifying questions and, most importantly, listen to each other. This gives way to better problem solving based on facts rather than emotion.
The more efficiently that your employees can solve problems and handle stress, the less frustrated they will feel on the job. This prevents them from experiencing burnout and looking for a different job as a result.
3. Show Vulnerability to Increase Empathy
Empathy is a cornerstone of emotional intelligence, and it can also be a powerful way to make each member of your team feel valued.
However, sharing how we honestly feel isn't always easy, especially at work.
To encourage team members to show empathy, start by encouraging them to be vulnerable. This means asking employees to speak out respectfully, openly and honestly about issues at work and even issues outside of work (if they feel comfortable sharing) that might impact their mood on the clock.
The more open and honest your team can be about how they feel, the more likely they will relate to each other and show patience and understanding under stress.
This leads to a more positive overall work environment that your employees are happy to return to every day.
Of course, you won't be able to provide the perfect work environment for everyone, but by using emotional intelligence and encouraging your team to use it too, you'll create an environment where employees feel productive, heard and valued for who they are as whole human beings and where they belong as part of your team.
And when employees feel like they belong in your company, they will no doubt have a more challenging time leaving to work for someone else.