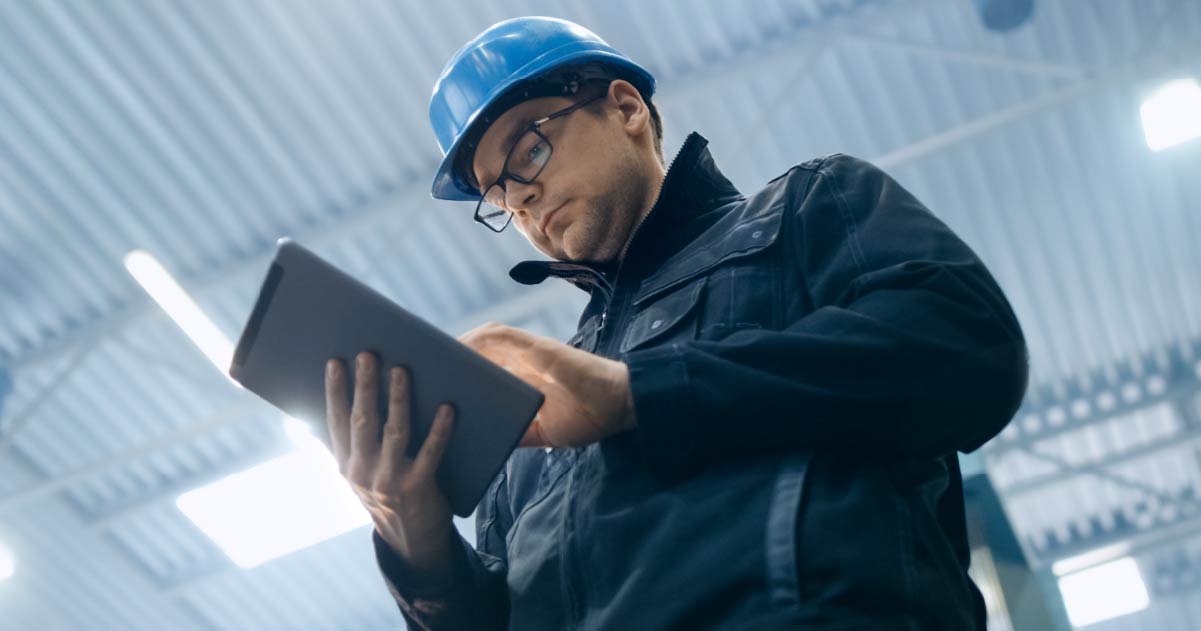 Contractor management isn't always a walk in the park, but it can be a lot easier when you've got the right tools and people in place. There are a lot of contractors out there, and they all contribute differently to the overall trade and field service industry. As a business owner it's important to have visibility and structure with your contractors. This includes knowing who's on which job at any given time and which work you're assigning to contractors.
What is Contractor Management?
Contractors are individuals who are not directly employed by your business in the traditional sense. Although they carry out work on behalf of your business, you outsource work to contract workers in order to take on additional workloads for your staff or perhaps complete work that can't be completed by your team members due to skills gaps. Therefore, it's important to set clear expectations and manage these relationships.
This includes making sure contractors are aware of all company policies and procedures, so there are no miscommunications between them and your customers. You've also got to make sure the work they were hired to complete is done to a standard that aligns with your business, as it could end up hurting your brand image if that's not the case.
Investing in a good contractor management strategy means you're able to know who is at specific job sites, what type of work they're completing and a timeline of how long the work takes to complete.

Does Contractor Management Make Sense for Your Business?
Whether you're a construction worker, plumber, boiler technician or HVAC engineer the field service industry heavily relies on contractors. A lot of the work carried out by these industries is subject to fluctuation as projects move along. For example, if a project is due to last a few weeks, there's a lot of things that could change between the start and finish of that job, such as bad weather conditions or additional work required by the customer.
It's important for you to have complete visibility over where your contractors are, the work they're carrying out, their progress and even the contractor's performance. However that process looks for you, having consistent and structured contractor management systems always brings the best results. Whether you're looking at a contractor management training course or implementing job management software, it's going to help you run a more profitable business.
The Importance of Effective Contractor Management in Field Service
It's important to set boundaries and expectations early on in your contractor relationships. This ensures you're all singing from the same sheet of music. For example, making it clear what is expected from contractors when they represent your business is a good start. This includes discussions about the scope of work, their responsibilities, contractor safety as well as timelines given to the customer about when the work will be completed. And as an employer, you need to ensure they have everything necessary for them to complete the work as agreed.
It will also help you avoid going over budget and better forecast costs by having a well-defined process with project management contractor relationships. It sets a good precedent right from the outset. If contractors come into your business and they can see there's a clear process in place, it's more likely you will be able to easily hire them again for future jobs.
As an employer, you're in charge of managing any documentation regarding a job's completion, following up with anything that may be missing and ensuring contractor-submitted invoices are processed on time. This is where sticking to manual processes gets a little sticky. A contractor management platform and contractor management software can shrink the amount of time it takes to organize your contractors since you're not relying on shuffling through a mountain of spreadsheets.
A contractor management platform and contractor management software can shrink the amount of time it takes to organize your contractors since you're not relying on shuffling through a mountain of spreadsheets.
Best Practices for Effective Contractor Management
Have you got a list of all your contractors? Or maybe you keep an entire contractor management database. There are a few tips and tricks you can follow in order to effectively manage contractors and even assist with selecting contractors in the future. Let's take a look at what they are.
Define roles and responsibilities
Your contractors need to know what their responsibilities are within the business. Clearly define the expected level of workmanship while they represent your brand. This not only sets standards for your customers but also prevents potential misunderstandings in the future. Both of which help with satisfied customers and repeat business.
Implement the right tools and systems
Everybody needs to have the right tools and be managed in a way that allows them to complete their jobs to the best of their ability. This is no different with your contractors. With the [right tools and systems]/cloud-based-operations-management-during-economic-instability) in place to make your contractors' lives easier, whether that's a digital contractor management database or an entire end-to end software platform, the benefits to your business will come in tenfold. Jobs are finished faster, communication will improve and workflows are streamlined.
Foster communication and collaboration
A healthy workforce benefits from having clear communication and collaboration with one another. It starts from the top. Make sure your contractors and other teams who work alongside one another are encouraged to collaborate, communicate and work alongside one another. This streamlines the process for the customer as all parties stay informed about what work has been completed and what's still outstanding. And it'll foster a positive environment for your workforce.
Provide training and support
Running a business involves a lot of trial and error at any stage. And it's likely there are internal changes that will require additional training along the way. So whether it's trying to tackle new job types with upskilling or changing the operational side of things, invest in the contractors you have on board to solidify the relationship between you and them. They're much more likely to be on board for repeated business if they have a positive experience with your business. There should always be opportunities to upskill or receive additional support on processes and procedures. Even if that means investing in your own contractor management training.
Monitor performance and provide feedback
You don't want to be providing a service for your customers that is sub-par, nor do you want to leave your contractors feeling unmotivated. By providing real time feedback to your contractors and monitoring their progress, you kill two birds with one stone. It's important your contractor management systems include this to strengthen your relationships with external contractors, as well as enable you to see where shortfalls are within their work or safety performance.
What can Field Service Management Software do for you?
The benefits of implementing a contractor management software platform include management processes becoming automated, improved compliance and safety, streamlined organization and more efficient cost management. Let's take a look at how each of these benefits can help your business.
Automates managing process
The nature of how comprehensive contractor management software operates means a lot of the manual administrative tasks are either a lot faster to complete or automated using technology. As a project manager, you've got to stay on top of who's where, which jobs are outstanding and which customers have invoices to pay. Using field service management software, your contractors can provide job updates while out in the field, using a mobile application connected to their field service management software. Meaning you're spending less time on the phone asking them about their progress. Plus, you have complete visibility over everyone's schedules and can distribute work accordingly.
Improves compliance and safety
Company policies and procedures are in place for a reason. So it's important to ensure your contractors are adhering to the safety performance standards you expect. It's also much easier to keep a track of specific skill sets and certifications your contractors have by inputting this information into the field service management software. Additional health & safety documents that need to go to your customers in regards to work being completed can also be uploaded onto a job, which your contractors can access via a mobile application.
Streamlines organization
Traditional paper-based methods restrict how efficient you can be with your time, as you're spending a lot of it rifling through various spreadsheets. With a contractor management platform, you will trim down the time taken to find specific information about your contractors. Meaning you can get them out to work a lot quicker!
Manage costs efficiently
Having complete visibility around job costs and, specifically, contractors at any stage of a project enables you to make more informed business decisions. This, in turn, will make it easier to manage contractor costs.
4 Key Components of an Effective Contractor Management Tool
Effectively managing project management contractor relationships and ensuring projects run on time and within budget doesn't have to be a daunting task. There are key components to effective contractor management software you'll want to look out for when shopping around. These include time tracking and invoicing, mobile compatibility and payment portals. Let's have a look at each of those in more detail.
Time tracking and invoicing. With different contractors on different jobs at any given time, it's important for billing purposes you know how long is spent completing the work. As well as monitoring their progress throughout their working day, you can then use this data to optimize your operations and provide feedback to your contractors. Being able to raise invoices from one platform, with the relevant teams able to access them as required, is a game changer too. It streamlines the invoicing process and ensures all of the relevant departments can view what is necessary.

Mobile compatibility. Your contractors should be able to update job statuses and other details through a dedicated mobile app. This improves communication and streamlines the entire workflow for the customer as well. Whether it's checking their schedules for the day, raising a purchase order or updating the status of a job. Make sure the software allows your contractors to have this flexibility.

Payment portals. How much easier would it be for your customer if they're not having to call through to the office or wait for a paper invoice in the post to pay for any work completed? That's exactly what contractor management software should be offering. A payment portal offering your customers an easy way to pay via card or smart device at their convenience.

Project management capabilities. The opportunity to look at an overview of all your jobs in the system, and filter out by specific variables and different contractors is an essential component. This can be anything from the initial deployment of contractors to managing them on-site. You can then keep track of everyone's locations, deadlines and dependencies.
Summary
Making sure you've got a solid structure for your contractor management process is vital to retaining those relationships. Fortunately, with comprehensive field service software technology, you can streamline your processes, maximize efficiency and cut down on administrative tasks holding your business back. For further information on optimising your field service workflow check out our content hub.