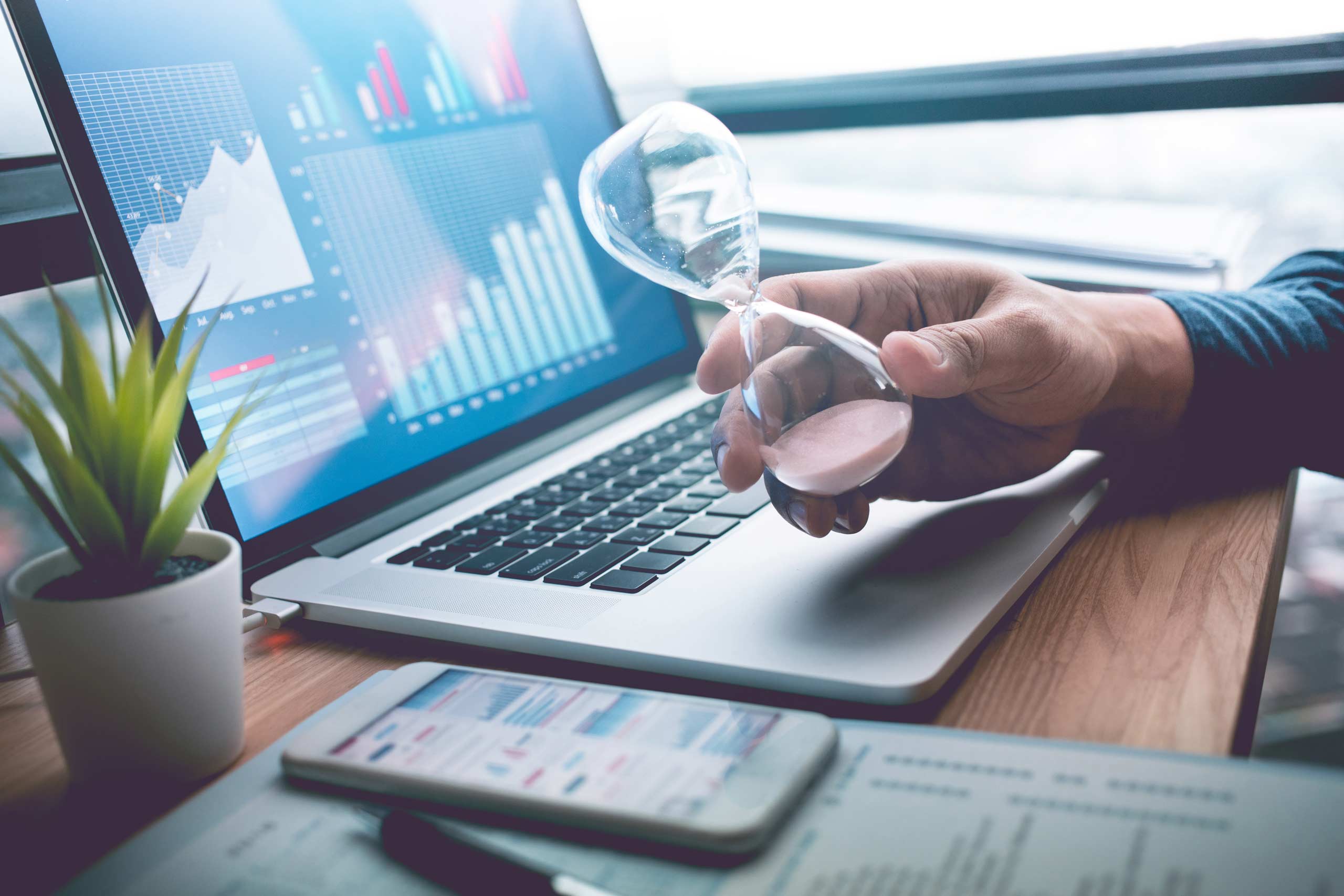 As a field service business owner, you know that time is money. For example, the less time your field staff spend shopping for materials for a job or making calls to the office to confirm service request details, the more billable hours they have on hand to complete work.
If you want to run your business with greater efficiency and increase your profits, finding ways to cut down on wasted time is key. By using a job management software like Simpro, you can save a lot of time spent on data entry, administrative tasks and other parts of your job management processes.
Here are five ways that field service businesses have saved time by using Simpro:
1. Cut down on time spent searching for information
If your field staff are using paper quotes and job cards to update information, it can be hard to search through your files and find this information for future reference. Even if you are using digital systems to house information, if all of your job details aren't saved in one platform, searching for specific data can take up tons of time.
With a single field service management software solution and helpful third-party integrations, your information is stored in one place, and searching for the details you need, when you need them, is much faster.
2. Streamline communication between your office staff and field staff
Are your office staff constantly making calls to your field staff to confirm what happened at a job site? Do you often have field staff calling the office to confirm where they should be and when?
With Simpro Mobile, job information is automatically relayed between office and field staff. Staff can receive details in real time rather than making unnecessary calls, waiting for an update or spending time travelling back and forth to the office.
From my perspective, having visibility into every job and the ability to see my technicians' notes on demand has been extremely helpful. Now with Simpro, I know what is going on with each job without needing additional phone conversations. Having that real-time data is huge.
3. Eliminate double data entry
Without field service management software, office staff often find that a lot of their time is spent transferring data from a quote to their accounting software or from staff timesheets to their payment system. What is entered in one program or document must then be manually entered in another location.
A streamlined software solution cuts down on the double data entry by connecting your processes from the quoting stage to the invoicing stage in one platform. When you use two or more different software platforms, streamlined third-party integrations (like the QuickBooks integration with Simpro), can also cut down on the unnecessary manual data entry.
Being able to then transfer all of that information to our accounting system was another huge win for us. We do all of our transfers directly from Simpro into Xero. It's easy to use as the systems talk to each other, so we can reconcile straightway and always know what has been paid or what remains outstanding. It gives us much better control of our finances. There is no double input. You do it in one software and the work flows between the two systems saving us a lot of valuable time.
4. Simplify communications with service customers
Just as much as your time is valuable, your customers' time is valuable as well. Rather than requiring your customer to contact you every time they need an update on a service request or to pay an invoice, use field service management software to streamline communication.
In Simpro, field service businesses can use automated SMS messages or even a Customer Portal to relay information to customers. This not only saves your customer time, but also your office staff. Cutting down on time spent communicating back and forth also improves the quality of your customer service.
Giving our customers access to a portal has been a huge benefit for us. It really cuts down on the queries that the Customer Service team now receives as customers have their own job, invoicing and report details at their fingertips. Customers and facility managers can raise quotes and job requests directly into our system which are picked up straight away from our customer service team and scheduled to the field straight away – it's so fast.
5. Automate tasks for faster processes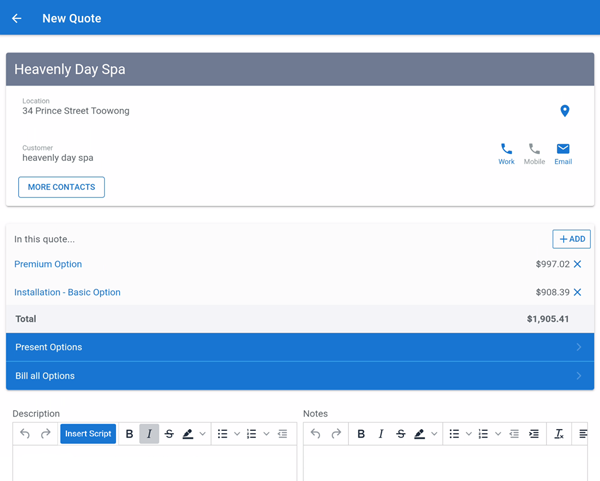 How long does it take your business to generate a quote or process payment? Field service management software automates your administrative tasks so you can complete processes faster and more efficiently. When all of your business data is connected and stored in one location, the time it takes to complete tasks involving that data is significantly lower.
We can probably create a quote ten times quicker [with software] than what we were doing from spreadsheets.
The time saved when you use job management software will not only help your business become more efficient, but it will also cut down on unnecessary stress your staff may be experiencing.
Learn more about how Simpro has provided a single source of truth to help field service businesses by visiting our customer case studies page.