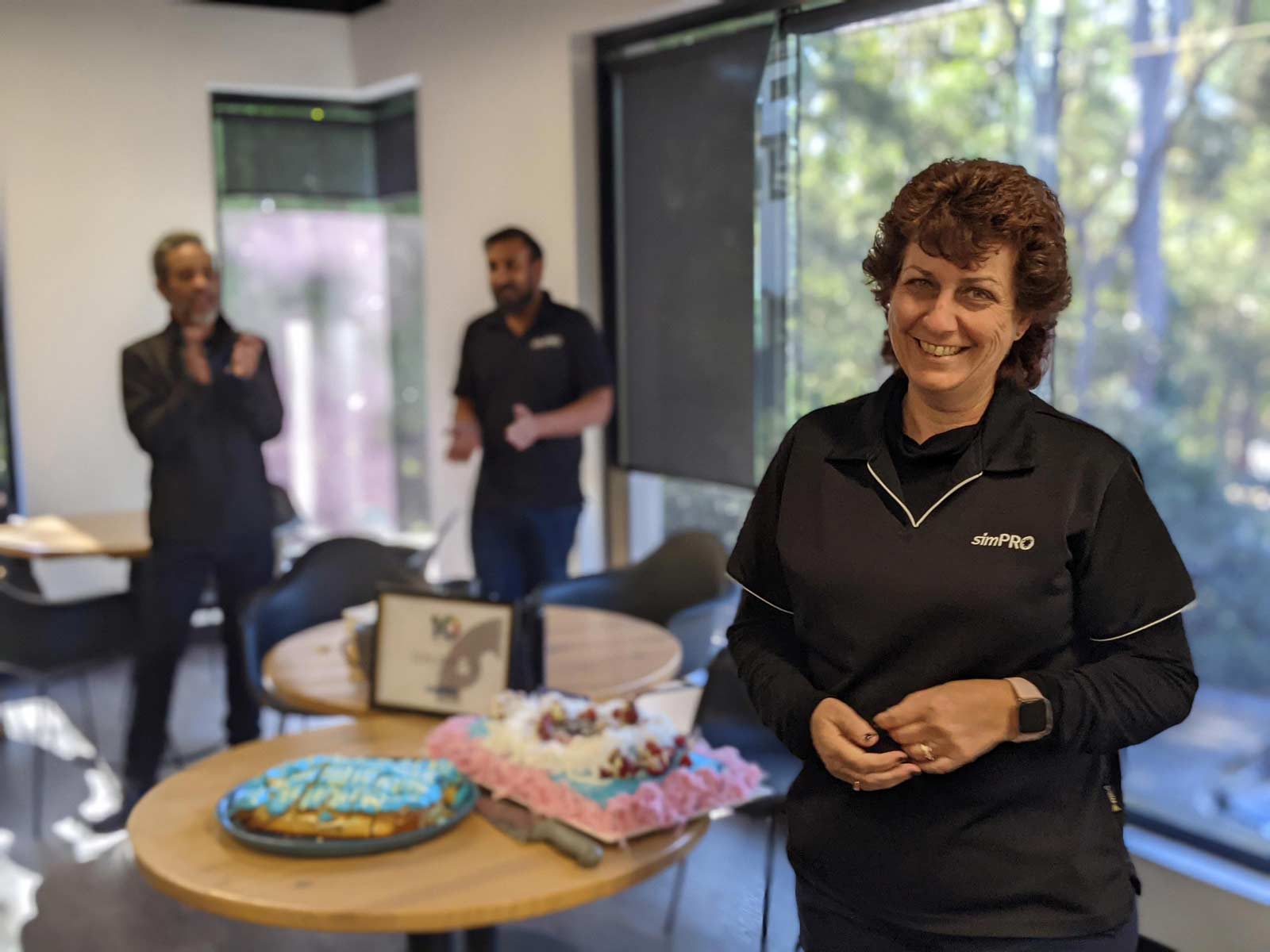 In 2011, Sonja Neal joined Simpro as the one and only Accounts Payable/Payroll Officer. Fast forward ten exciting years, and Sonja now works as part of Simpro's global People Operations team as the Human Resources Officer for our Australian office. Bringing joy to simPEEPs daily, Sonja's story is a great example of the incredible opportunities for career growth at Simpro.
To celebrate her ten years with Simpro, we sat down with Sonja to discuss her journey with the company.
Your title is Human Resources Officer; what is your day-to-day like at Simpro?
"My day-to-day involves making sure the existing simPEEPs are enjoying their journey at Simpro and that the new simPEEPs have as much information as we can give them to be successful in their roles."
Tell us a little bit about your journey at Simpro
"I started as the Accounts Payable/Payroll Officer when there were around 43 employees on the Australian Payroll. It did not take long before the job was too big for one person, which also happened to be the same time the company was looking for a Human Resources Officer.
"My previous roles had been in Office Management looking after employees, so I put my hand up to take on this role while still overseeing the payroll for the Head Office and Australian Teams. And the rest, as they say, is history!"
Do you have a favorite story from your decade with Simpro?
"I have really enjoyed watching employees grow within their roles and helping them move to different roles within Simpro.
"It's great to see staff increase their knowledge and experience throughout their journeys with the company."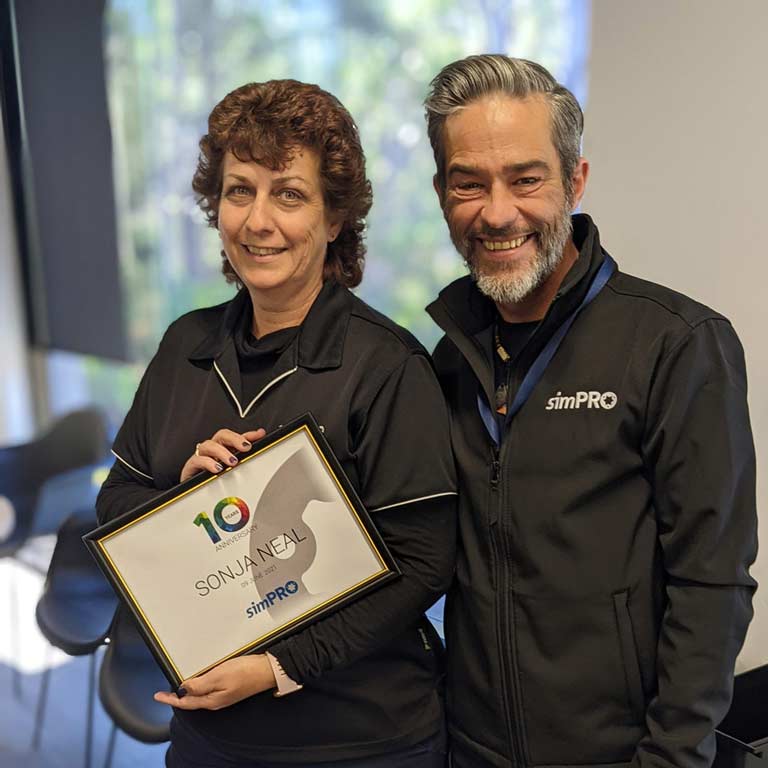 What is one thing that has changed the most during your time here?
"The number of employees - we have more than tripled staff numbers!
"I'm looking forward to seeing the next growth phase and meeting new employees as they start with us."
What is the best 'work perk' at Simpro?
"Free lunch is definitely at the top of the list for me.
"Also, having the flexibility to change my start time to suit my life has always been something that I have considered a perk."
Ten years is a significant milestone. How do you feel about reaching this anniversary?
"I am proud to tell people that I work for Simpro and how long I have worked here.
"Sometimes, I can't believe it has been ten years. Every day brings something new, which is great."
What piece of advice has helped you the most over your ten years?
"Simpro is a software company; therefore we are constantly changing and evolving.
"Enjoy the people, enjoy the work, enjoy the journey!"
Do you want to further your career with Simpro? Visit our careers page to discover available opportunities around the world.