Simpro's Q3 2023 updates focus on streamlining business operations, saving time and improving efficiency.
New features in leads, quotes and jobs allow you to create jobs directly from leads, automate tasks with scripts and manage job details more effectively.
Discover the latest releases and product updates from Simpro for Q3 2023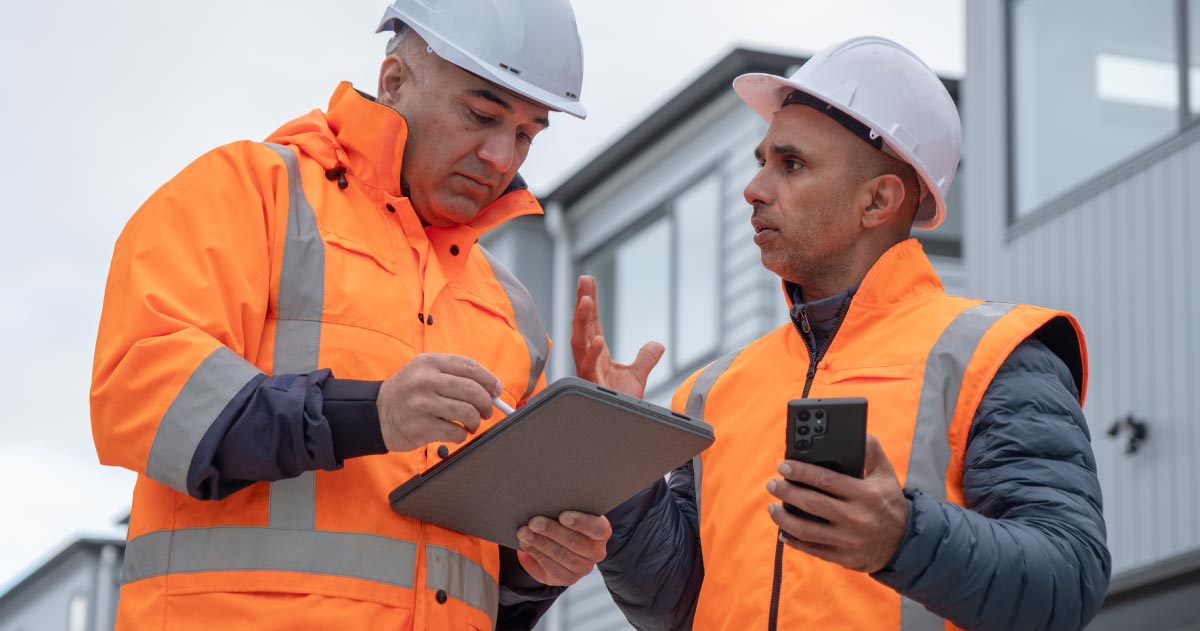 In the bustling world of business operations, efficiency is the name of the game. At Simpro, we're all about simplifying your daily tasks, streamlining your processes, and setting you on a path to success.
In Q3 2023, our releases focussed on making your life easier, your brand more professional, and your operations more efficient.
Let's dive into these new tools that are designed to help you do more with less.
TLDR: Watch the video here
(not for you Kylie 😉)
Streamlining Workflows with New Features in Leads, Quotes, and Jobs
Want to see the video of this new feature? Watch now
Efficiency and ease of use are essential in managing leads, quotes, and jobs. Simpro understands the need for a seamless workflow, and that's why we've introduced several new features to improve your experience.
Your time is valuable, and Simpro has heard your requests. You can now bypass the step of converting leads to quotes and directly create jobs. If you have a substantial number of leads to transition into jobs, this feature offers significant time savings. The feature also keeps a clear record of the process in the Leads Logs, aiding in tracking and accountability.
Scripts are powerful tools for automating tasks, and now Simpro has expanded their use to populate notes in leads, quotes, and jobs. And, in quote and job scripts, you can now insert a "Technician Name" field. This addition ensures that the assigned technician's name is automatically populated when the script is used on a quote or job. It's all about making the script feature even more versatile and efficient.
Efficiency extends to the visibility and ease of managing job details. The new Job Export CSV form allows you to view all items and labor on a project in CSV format. This feature is designed to reduce manual adjustments and inputs when using a CSV for managing and viewing job details.
We've also removed the manual effort for managing job cards in bulk. This feature allows you to select multiple job cards at once for actions like printing, emailing to technicians, attaching them to any job, or when approving completed job cards.
And, rounding out the job card improvements, is task templates on job cards to save time and reduce manual effort. Set up your templates so that all the tasks included in the template are shown on job cards and marked as billable!
Scheduling Efficiency with the New "Schedule Start Day" Feature
Watch the release video about this feature. Watch Now
Not every business runs Monday to Friday and Simpro understands the importance of aligning your scheduling tools with your company's specific needs. That's where the "Schedule Start Day" feature comes into play. It allows you to set the default start day of your Week View schedule to match your company's workweek, ensuring that your scheduling aligns seamlessly with your operations.
Streamline Your Inventory Management
Say goodbye to manual data entry and hello to automated, streamlined inventory management!
One of the standout enhancements is the ability to automatically create unreceipted purchase orders from a supplier invoice. In the past, Data Feed could only generate purchase orders from a supplier invoice if one didn't already exist in Simpro Premium.
And with three Data Feed feeds now included for free in your subscription, we recommend every company take a look at this significant time saver!
Getting the right parts to the right site at the right time can be a challenge for any business.
You can now set individual due dates for each group of items going to each separate cost centre. This level of precision and granularity ensures you can keep a tight grip on inventory across the project's progress.
And, enhancing flexibility and convenience, Simpro now enables you to include the site name in your purchase order scripts. This seemingly small addition can have a big impact, especially when a purchase order must be delivered to a specific location.
Catalogues are a popular Simpro inventory management feature, and Q3 saw two improvements in this area.
The "Price Updated" date field can now be displayed in your catalogue table view. This newfound transparency ensures you're always aware of pricing changes, making informed decisions a breeze.
And Galvins Plumbing Supplies customers can now receive catalogues and supplier invoices directly into Simpro, eliminating time spent on manual inputs!
Enhancing Field Operations
Watch the video covering this exciting new feature! Watch now
In the dynamic world of field service Simpro is dedicated to making your business processes more efficient and user-friendly. The latest Simpro features are here to do just that.
For field service businesses, accurate site information is paramount. Sometimes the traditional street address isn't enough to pinpoint a site's location. In response to this challenge, we've introduced the Site Geolocation feature. Now, when creating a site, you have the option to enter latitude and longitude coordinates in the address field. It's all about ensuring that your team can find the right spot with ease!
We also recognise that sharing data from the field efficiently is a necessity. We've enhanced Simpro Mobile's features around attachments and photos as a direct result of user suggestions through our Ideas Portal. Share attachments with others with a single tap of a button, save photos taken in the app to the device as well as Simpro Premium, and retain EXIF data including timestamps.
Optimise Asset Maintenance Reporting
Watch the video here
A key element of asset management is reporting.
We've revamped the Asset List Report, making it more user-friendly and efficient. Now, when running the Asset List Report, you can select the related custom fields to use as filters in addition to the required asset type. This not only streamlines the report generation process but also ensures that the report loads reliably.
Efficiency in asset testing is paramount, and Simpro has added an extra layer of flexibility to streamline your workflows. The Asset Test History Report now boasts an additional filter for Zones so you can manage assets your way.
Elevate Employee and Contractor Management
Watch the video covering this new feature. Watch Now
Simplifying the process of employee updates, Simpro now offers more options to update employee information. If you've stored additional employee data in custom fields, you can use these custom field values to pinpoint employee records for updates.
This feature not only streamlines the employee management process but also allows you to harness the full potential of your stored data.
Every business is unique, and Simpro recognises the importance of flexibility in contractor management. With the introduction of custom fields for contractor jobs and invoices, you can now tailor your data to match your specific requirements.
Go Further with Simtrac Fleet Maintenance
Check out the video covering Simtrac Fleet Maintenance update.
Simtrac now offers even greater value for fleet managers. With the ability to add vehicles without trackers installed, you can now use Simtrac to manage the maintenance of your entire fleet.
Improving Data Management
Watch the video on this enhancement here.
Are you tired of managing URLs by pasting them into your browser manually? Simpro has listened to your feedback and introduced the Hyperlink type custom field. This feature allows you to effortlessly record URLs and, more importantly, navigate to them with a single click.
Integrating Simpro with other systems via the API is a powerful way to ensure seamless data flow.
We've introduced the ability to lock certain custom fields when using the API. Locking custom fields renders them view-only for Simpro Premium users, preventing any inadvertent changes to the data. However, these fields can still be updated via the API, ensuring that the data remains accurate and reliable.
This feature is all about providing a more secure and controlled environment for data integrations, ensuring that your critical information remains consistent and trustworthy.
Building a Professional Business Brand
Maintaining a strong, professional impression is vital.
Your Simpro Customer Portal is a window to your business, and it should reflect your unique brand identity. You now have the power to go beyond the standard colors and logos, ensuring that every customer interaction feels like they're engaging with a trusted and professional site.
We've also introduced an email template enhancement. Now, you can easily add a contact's title as an insert field in your email template directly from the System Setup.
This feature is all about making your email communications more efficient and professional. Your customers will appreciate the personalization, and you'll appreciate the time saved.
Subscribe to our monthly newsletter and check out our release notes for all the latest Simpro news!